HOA Meaning: What Is an HOA for Florida Residents?

By Phil Ganz

Edited by Ryan Skerritt
8 Min Read
Mar 22, 2023
The primary objective of an HOA is to improve property values by managing and maintaining common or shared areas within the jurisdiction.
When hunting for your new residence, do not be surprised that your dream home is part of an HOA. After all, nearly 60% of homeowners and residents in Florida are members of a Homeowners Association. Moreover, the number of HOA members continues to increase, given the numerous benefits of joining this community.
This detailed post explores whether or not living in an HOA in Florida is ideal. It highlights the benefits and possible drawbacks of a Homeowners Association to help you make a more informed decision when purchasing a house in Florida.
What Does HOA Mean?
Well, HOA is an acronym for Homeowners Association. It is a non-profit, self-governing organization that oversees the management of properties within a community or neighborhood to help improve living standards and property values.
Properties within an HOA can include single-family homes, townhouses, and condominiums. The Homeowners Association enforces rules for a subdivision, planned unit development, or condominium complex.
Aside from making and enforcing rules, the HOA performs other functions, such as:
Managing common or shared areas and amenities within the neighborhood.

Protecting property values by guaranteeing their maintenance.

Delivering essential services to residents.

Collecting membership fees.

Imposing fines on non-compliant property owners.

Developing a sense of community within the neighborhood.
How Do HOAs in Florida Work?
A Homeowners Association works like any other self-governing organization in the best interest of residents and property owners.
It comprises members and a board of directors managing the association and community affairs. You automatically become a member when you purchase a home in an HOA community.
All HOA members pay a monthly or annual fee for the maintenance and care of properties within the community. They have a right to vote for the board of directors.
The board consists of unpaid volunteers who run the association's daily operations. The elected officials also set and implement rules and by-laws that govern the community.
Even though it is not mandatory, you are encouraged to volunteer in HOA activities or offer yourself for election to become a board member at least once a year.
After all, the association's purpose is to develop a sense of community within the neighborhood. Participating in planned activities goes a long way to enforcing this resolve.
What does the HOA board of directors do?
For a Homeowners Association to operate appropriately, it must comprise a board of directors. Like most associations, the board consists of a president, vice president, secretary, and treasurer.
All these officials are elected volunteers, with various roles, from overseeing the decision-making process to managing finances.
The board of directors has the authority to set and enforce rules that protect your property investment. They implement regulations and restrictions that safeguard the well-being of the community.
Other critical roles of the HOA board of directors include the following:
Create Covenants, Conditions, and Restrictions - The board of directors creates Covenants, Conditions, and Restrictions (CC&Rs) and implements them accordingly. CC&Rs are the rules and restrictions that govern how residents live within an HOA community. They outline the requirements for parking, landscaping, fencing height, yard decorations, and roof colors, among other limits.

The board can create additional rules, but some might require a vote from all HOA members. If you want to live in an HOA, check the CC&Rs document of the area before buying property in that community.

Ensure Compliance with Federal, State, and Local Laws - The purpose of HOA rules is to complement federal, state, and local laws rather than breach or violate them. The board ensures that the association's governing documents comply with these laws. The secretary ensures the HOA stays compliant with all legal requirements.

Manage HOA Finances - All HOA members must pay a monthly or annual fee to manage the association's operations. The board of directors, particularly the treasurer, is critical in handling collected funds and budgeting for planned activities. They keep a detailed record of all sanctioned transactions and allocate or disburse funds for various projects. The board also imposes fines on non-compliant homeowners.

Handle HOA Documentation - Running a Homeowners Association entails a lot of documentation, from helping new residents sign membership forms to recording meeting minutes. The board, particularly the secretary, handles all documentation. They review official documents, distribute them to association members, and submit relevant files and forms to various agencies before deadlines. They also keep records updated to avoid discrepancies.

Ensure the Maintenance of Shared Amenities and Common Areas - The board of directors facilitates the maintenance of shared amenities and common areas. These include swimming pools, clubhouses, gyms, playgrounds, basketball courts, and community centers. The board can order an assessment of these common areas and disburse funds for their proper care and maintenance.

Resolve Conflicts - Conflicts between neighbors might arise even in HOA communities. The board members can act as mediators in such cases. They can help resolve misunderstandings and disagreements within the community to ensure residents live harmoniously and avoid unnecessary lawsuits.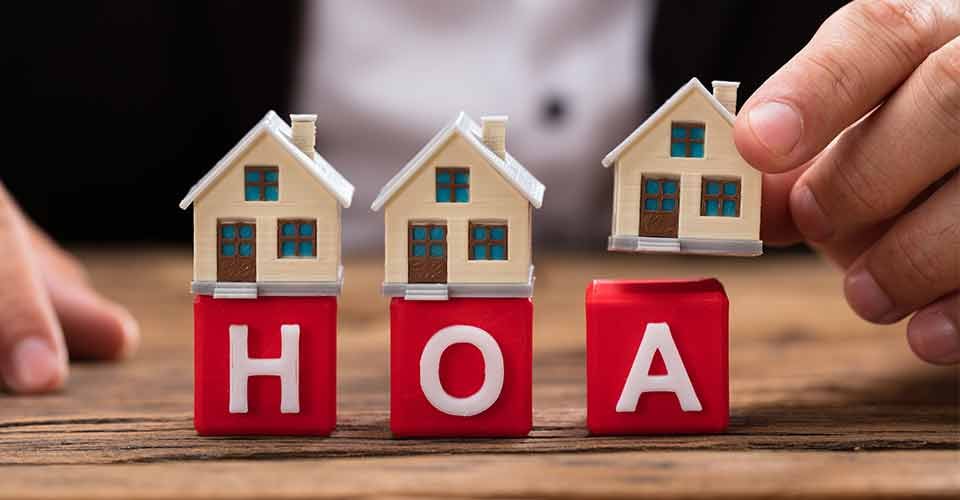 What Are Florida Homeowners Association Rules?
HOAs in Florida have varying rules and restrictions depending on the type of properties within your area of residence. Nevertheless, these rules work to complement federal and state laws. Your HOA rules cannot breach or violate state laws.
Instead, the primary objective is to protect your investment and provide a common framework for all residents and property owners.
When you purchase a home in an HOA in Florida, you should expect to sign a membership form. The document outlines all the rules and regulations of your new community and is legally binding, so ensure you review it thoroughly before appending your signature. You can request your real estate agent or lawyer to assist you in perusing the form before signing.
Florida Homeowners Association rules typically revolve around limits on landscaping, outdoor décor, and pet restrictions. Here are examples of rules and regulations you should expect in most HOA communities:
Architectural controls (siding and roof colors, exterior materials)
Renting and subletting bans
Home maintenance standards
Lawn decorations
Holiday lighting restrictions
Parking restrictions
Pet quantity limits
Noise complaint policies
Trash and garbage pickup rules
Safety and security requirements
Pest control
Landscaping and maintenance
What are HOA fees in Florida?
If you intend to buy a home in an HOA community, be ready to pay HOA fees. All Homeowners Association members pay a monthly or annual fee to cover maintenance, servicing, and operational costs.
HOA fees in Florida vary depending on the neighborhood or community, the number of amenities, and the property type. However, you should expect to pay anywhere between $100 and $500. The exact details of the fee are on the Closure Disclosure form when finalizing your mortgage loan terms.
Even though HOA fees in Florida have no actual limit, your lender can include it in your monthly mortgage payment, so you don't exceed the amount you planned for your new home. The association might charge a one-time home transfer fee when purchasing property in the community. Ensure you read the CC&R document to establish possible fines and other special assessment fees.
What do HOA fees in Florida cover?
HOA fees usually cover the cost of maintaining shared amenities and common areas. These areas include sidewalks, playgrounds, parking lots, driveways, and green spaces. The charge will ensure that shared properties are clean and manicured.
Even though HOA fees are exclusively for shared amenities and areas, some associations might offer to manage your landscaping and fencing, paint your home, or repair your roof to match the rest of the houses. These services are common with townhouses. Consult your real estate agent to find HOAs offering these additional services.
What Are the Benefits of a Homeowners Association for Florida Residents?
Living in an HOA community has numerous benefits for property owners. Even though you must pay a fee, the association has several rules and regulations to protect your investment and maintain your neighborhood's appearance. From manicured green spaces to clean sidewalks, these guidelines help improve your property value in the long term.
Here are the top benefits of a Homeowners Association for Florida residents:
Neat and Well-Maintained Neighborhoods - Living in an HOA community ensures neat and well-kept neighborhoods. The association sets and enforces rules to make sure residents maintain a high level of decorum and presentability. Besides, you don't have to do maintenance work since the board plans and facilitates all care and preservation activities.

Management of Common Areas - Residential areas with HOAs usually have shared amenities like playgrounds, swimming pools, gyms, basketball courts, barbecue spots, and community centers. You can access these areas for free if you pay the monthly or annual HOA fee. Besides, the association maintains the amenities and common areas without your input or intervention.

Peace and Tranquility - HOA communities are usually peaceful, with minimal cases of conflict between neighbors. The strict rules and regulations govern how residents live with each other, making an HOA a tranquil neighborhood for you to purchase a home. In disputes, such as loud music at night or barking dogs, the board of directors mediates between the warring parties, ensuring peaceful coexistence.

High Quality of Life - The role of the HOA is to improve the quality of life for all residents and the entire community. The association maintains high living standards by ensuring clean and healthy environments. HOAs also plan various activities for leisure and social interactions. You can access amenities like gyms and clubhouses to keep your body fit and enjoy your hobbies.

Increased Property Value - The rules and restrictions set by the HOA strive to protect your investment. They guarantee the maintenance of your property, ensuring an increase in its overall value. If you want to sell your home later for a profit, consider buying a house in an HOA community.

Sense of Community - The HOA strives to develop a sense of community within the neighborhood. All residents can vote and elect officials to form the board of directors. You are also encouraged to participate in community activities by offering yourself for election as a board member at least once a year. Given that everyone has a chance to participate, it creates a sense of belonging among residents.

Self-Governance - HOAs offer residents a chance to practice democracy and self-governance. Members can vote and elect officials of their choice without compulsion. They can also set rules and regulations to govern and guide the community to improve the living standards of the area. Moreover, these guidelines complement federal and state law, ensuring the residents remain law-abiding.
What Are the Possible Downsides of a Homeowners Association for Florida Residents?
Even though HOAs offer several benefits to Florida residents, they have their fair share of possible downsides. First, you must abide by the rules once you append your signature to the HOA membership form. The CC&R document is legally binding and might attract fines if you violate any guidelines.
Here are some of the possible downsides of buying a home in an HOA in Florida:
Imposed Fees and Fines - Upon becoming a homeowner in an HOA community, you must pay a monthly or annual fee. These charges cover care and maintenance costs for shared amenities. They also fund the operations of the association. If a member fails to pay, the board of directors can impose heavy fines on the non-compliant property owner.

Some Regulations are Restrictive - Some rules and regulations can be too restrictive. For instance, the HOA determines how many vehicles you can park or how many pets you can have in your home. Some associations go to the extent of limiting the size of your household. Regrettably, you must abide by the rules or face various repercussions.

Limited Home Design Schemes - Some HOAs demand that all homes must have a uniform appearance. You cannot modify or renovate your property to use another color or design scheme other than the one stipulated by the association. Violating this requirement can attract a notice or warning from the HOA.

Inept Officials - Leadership is a skill. Unfortunately, not all elected officials who make it to the board of directors are qualified to lead the association. They may run the HOA ineptly, be aggressive, or wield too much power, leading to conflicts and disputes among the members.
Is an HOA in Florida right for you?
The upsides of buying a home in an HOA community outweigh the downsides. Considering this, an HOA in Florida might suit you and your family. However, it would help if you consider the following before making the final decision:
Your maximum loan amount depends on HOA dues.

HOA fees can add to your monthly obligations.

Do HOA rules and regulations fit your lifestyle?

Are HOA benefits worth the added monthly costs and lower loan amount?
Ensure you read the CC&Rs before committing to purchase a home in an HOA community. You can visit the area and chat with a board member to learn more and get a feel for the neighborhood.
HOA FAQs
Here are some of the most frequently asked questions.
What Are HOAs in Florida supposed to do?
Homeowners Associations set and enforce rules to maintain the community's shared amenities. These regulations significantly improve property value and protect your investment when implemented correctly.
Are HOAs good or bad?
HOAs are excellent for aspiring homeowners who want to enjoy community amenities with neighbors with similar goals and ideas.
However, you must pay a fee and abide by the rules to fit into an HOA community. If you want more flexibility and don't want someone policing you over how to live in your house, an HOA might not be suitable.
What's the difference between community and housing associations?
A community association is an organization that manages services for condominium owners, property owners in planned communities, and cooperative housing owners.
A condominium association handles the maintenance of the entire building and property, while a housing cooperative refers to a building with individual units. Each owner leases a unit and pays dues for maintenance and other services.
A homeowners association manages and maintains shared amenities and common areas within a community. The property owners do not own the shared ground.
What's the difference between a property owners association and a homeowners association?
A property owners association focuses on maintaining and improving various commercial and residential property types, including homes, apartments, and businesses.
They work with the local government to create investment opportunities, zone areas, and develop parks and public spaces.
Final Thoughts
Understanding the meaning of a Homeowners Association can help you decide if living in an HOA in Florida is the right move for you and your family. Consult your real estate agent and get pre-approved by your lender to buy your dream home in an HOA community.
With over 50 years of mortgage industry experience, we are here to help you achieve the American dream of owning a home. We strive to provide the best education before, during, and after you buy a home. Our advice is based on experience with Phil Ganz and Team closing over One billion dollars and helping countless families.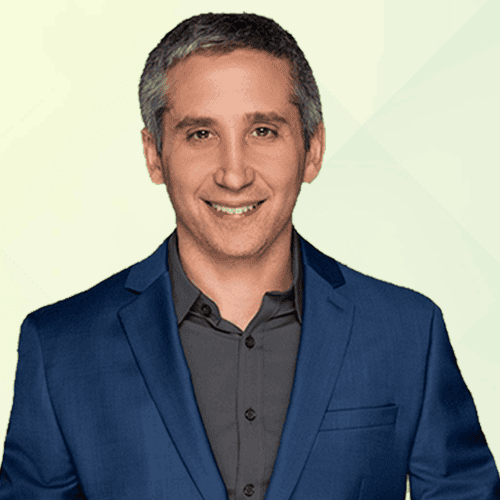 About Author - Phil Ganz
Phil Ganz has over 20+ years of experience in the residential financing space. With over a billion dollars of funded loans, Phil helps homebuyers configure the perfect mortgage plan. Whether it's your first home, a complex multiple-property purchase, or anything in between, Phil has the experience to help you achieve your goals.