Hometown Heroes Loan Program: Learn How to Get up to a $25,000 Grant in Citrus County, Florida
Phil Ganz
/
8 Min Read
/
Jun 25, 2022
Let's face it, being a frontline worker can be a satisfying career path. Not only do you get to impact the lives of people in positive ways, but you are also actively involved in community life. Community work often requires a lot of sacrifice, yet the incomes aren't always comparable with the kind of effort that frontline workers put into their careers.
(Sep 29, 2022)
It's no surprise then that for the past couple of years, frontline workers have experienced severe hurdles in homeownership. Rising property prices and stagnant incomes have all but edged out essential workers from the property market. Add the coronavirus pandemic and its attendant economic downturn to the mix, and it's not hard to see why most essential workers have resigned to hopelessness regarding prospects of purchasing a home.
But not all hope is lost. Through the recently unveiled Hometown Heroes Loan Program, critical workers in all the counties of Florida now have a shot at homeownership courtesy of zero-interest first mortgages and down payment assistance in the form of a grant of up to $25,000.
Thanks to this initiative, income-qualified critical workers in over 50 occupations will henceforth afford to purchase homes in the communities that they live and serve without having to save for years to raise the down payment. If this sounds like an opportunity for you, keep reading to find out how to qualify for this groundbreaking program.
What Is The Hometown Heroes Loan Program?
The Hometown Heroes Loan Program is a fresh new effort from FL Housing that aims to assist essential employees in achieving their dream of homeownership in Florida counties. As highlighted at the outset, many essential workers in Florida have been unable to acquire a home due to the competitive real estate market and low wages.
In response to this reality, FL Housing has made three government loan programs and two conventional loan programs available to income-qualified frontline workers to make homeownership a reality for those who dedicate their lives to serving their communities. In addition to these initial loans, vital employees can get further home finance support through a second mortgage designed to cover the down payment and closing costs.
Below is an overview of the different mortgage products that you can qualify for as a frontline worker serving in Florida:
Florida First Heroes Home Loan (FL First)
As an essential worker, you can qualify for a fixed rate USDA-RD, FHA, or VA mortgage loan for 30 years. If you qualify for this first mortgage program, you will be automatically considered for a second mortgage to help with the down payment and closing costs.
HFA Preferred Heroes Home Loan ( Fannie Mae)
Through this program, you can get a 30-year fixed-rate mortgage with lower private mortgage insurance (PMI) costs if your income is equal to or less than 80% of your county's average median income (AMI). In addition, you'll be eligible for a second mortgage to assist you with the down payment and closing costs.
HFA Advantage Heroes Home Loan (Freddie Mac)
If your median income does not exceed 80% of your county's AMI, you may be eligible for a 30-year fixed-rate mortgage with a low-cost PMI under this program. Additionally, qualifying for this mortgage program instantly qualifies you for the down payment and closing cost assistance via a second mortgage.
Hometown Heroes Second Mortgage
As previously stated, if you qualify for any Hometown Heroes First Mortgage loans, you are instantly eligible for a 0%, non-amortizing, 30-year second mortgage to assist with down payment and closing costs. This second mortgage has a $25,000 cap and is equal to 5% of the initial mortgage's value.
It is important to note that this second mortgage is not forgivable. Consequently, you'll be required to pay it in total if you complete payment on the first mortgage, refinance the first mortgage, transfer the property deed, or no longer use the property as your primary residence.
Which Occupations Qualify For The Hometown Heroes Loan Program?
The Hometown Heroes Program is mainly designed to make homeownership accessible to critical community workers in all Florida counties by awarding up to $25,000. To benefit from the program, you must be presently working or provide evidence of having worked in one of the nearly 50 vital professions recognized by FL Housing.
Here is a breakdown of some of the occupations that have been approved for the Hometown Heroes Loan Program:
Certified Paramedic
Certified Emergency Medical Technician
911 Public Safety Communicator
Certified General Radiographer
Specialty Technologist
Electrologist
Licensed Medical Physicist
Certified Basic X-Ray Machine Operator
Certified Radiology Assistant
Certified Radiologic Technologist
Certified Nurse Midwife
Sworn Law Enforcement Officer
Certified Correction Officer
Correctional Probation Officer
Juvenile Probation Officer
Juvenile Detention Officer
Librarian (Media Specialist)
School Psychologist
School Counselor
Classroom Teacher
Social Worker
Career Specialist
Osteopathic Physician
Podiatric Physician
Acupuncturist
Chiropractic Physician
Registered Nurse
Licensed Practical Nurse
Certified Medical Assistant
Certified Nursing Assistant
Licensed Dieticians
Speech-Language Pathologists
Respiratory Therapists
Dentists
Phlebotomists
Hearing Aid Specialists
Clinical Social Workers
Opticians
Athletic Trainers
Massage Therapists
Prosthetists
Orthotists
Psychologists
Physical Therapists
Mental Health Counselors
Veterinarians
Active Military Service Members
Veterans
How To Qualify For The Hometown Heroes Loan Program In Citrus County, Florida
While the Hometown Heroes Loan Program is open to applicants from various occupations, you'll need to meet specific requirements to be approved for the program. These include:
First-Time Homebuyer Requirement
You must be a first-time homebuyer to be eligible for the FL Housing Hometown Heroes program. This implies that you should not have indicated an interest in a primary house three years before the execution of the Mortgage Loan.
However, if you are a veteran or currently serving in the military, you are not required to be a first-time buyer to qualify for the loan.
Income Limit Requirement
The income limit establishes a threshold over which an applicant may be qualified for the Hometown Heroes Loan Program. This restriction guarantees that the program benefits only candidates with low-to-medium incomes. The income limit is usually different depending on the county you're in. If you want to purchase a home in Citrus County, Florida, your income should not exceed $118,950.
Purchase Price Requirement
According to FL Housing's Purchase Price requirement, the Hometown Heroes Loan cannot be utilized to pay more than the maximum amount permissible in Florida for specific property types. The purchase price will typically vary based on the county in which you purchase a home.
Citrus County's current FHA and USDA-RD loan purchase limitations are $420,680, while VA, HFA Advantage, and HFA Preferred loan purchase restrictions are $647,200.
Credit Requirement
The minimum FICO scores to qualify for the Hometown Heroes First Mortgage Loan (USDA-RD, VA, and FHA) are 640 for standard housing and 680 for prefabricated housing. Similarly, you'll need a FICO score of 640 or higher to qualify for an HFA Preferred or HFA Advantage loan for a standard house and a minimum FICO score of 680 if you're looking to purchase a manufactured home.
DTI Requirement
To qualify for the Hometown Heroes Loan Program, you should have a maximum debt-to-income ratio (DTI) ratio of 45% of your credit score between 640 and 679. Conversely, if you have a credit score above 680, you can qualify for the program with a maximum DTI of 50%.
Homebuyer Education Requirement
You must complete a pre-purchase homebuyer education course that meets the Housing and Urban Development Department's (HUD) or the National Industry Criteria for Homeownership Education and Counseling standards to be eligible for the Hometown Heroes Mortgage Program.
Homebuyer education is offered by participating lenders alone or in partnership with mortgage insurance firms. Once you complete the homebuyer education course, you'll be awarded a certificate of completion valid for up to 2 years from the completion date. You must also move into the home within 60 days of closing the mortgage.
Property Requirement
You can only use the Hometown Heroes Loan to buy a primary residence. This means that you can't refinance an existing mortgage using this loan, nor can you purchase a property for other purposes such as business using this loan.
Below is an overview of the different types of properties that you can buy using the Hometown Heroes Loan:
Attached or detached single-unit homes
2 - 4 unit properties
Condos
Townhouses
How To Get The $25,000 Hometown Heroes Grant In Citrus County, Florida
To be approved for the $25,000 Hometown Heroes award in Citrus County, Florida, you must first qualify for one of the government-backed or conventional first loans provided by FL Housing. Your lender will then underwrite your loan and print the documents in readiness for closing within 45 days. Once you've secured your first mortgage, your $25,000 award will be immediately reserved.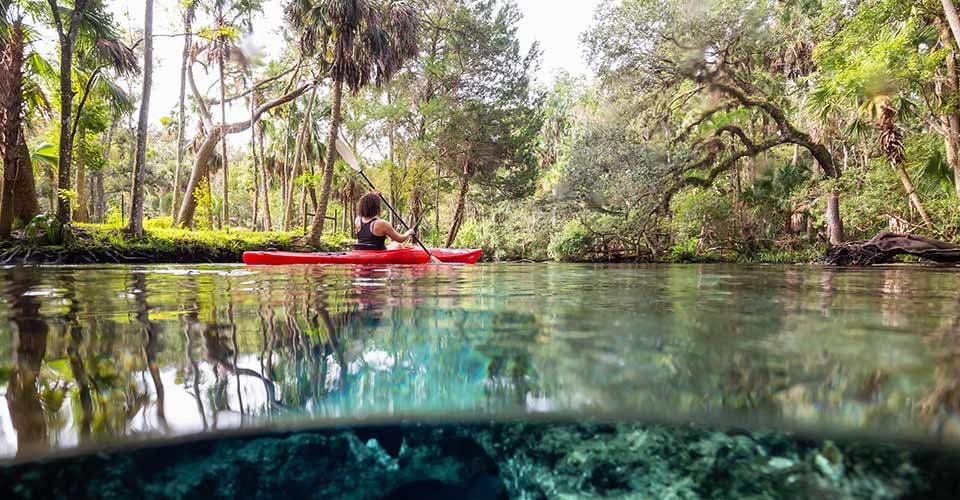 Cost Of Living In Citrus County Florida
Citrus County is located on the west-central coast of Florida State, which encompasses the Homosassa Springs, Florida Metropolitan Statistical Area. Inverness is its county seat, and Homosassa Springs is its largest neighborhood. According to the 2020 census, the population of Citrus County is 153,843.
Citrus County attracts a varied demographic of domestic immigrants, including young professionals, retirees, and free-spirited individuals seeking an exciting and adventurous lifestyle. While the county offers plenty of activities and attractions, including wildlife sanctuaries, historical museums, numerous dining options, and a variety of watersports, its most significant appeal has to be its very affordable cost of living.
On average, the overall cost of living in Citrus County is 16% lower than the state average and 13.5% lower than the national average. Property prices are very affordable, with the median price of a homecoming at $212,400. This is over 30% lower than the national median of $291,700.
The cost of healthcare is almost 5% lower compared to the national average and there are plenty of quality assisted living facilities for seniors. The cost of transportation is also relatively low in Citrus County, averaging only 82.9% compared to the U.S average of 100%. Perhaps this explains why Citrus County is often ranked among the best places to live in Florida for seniors and retirees.
That said, utility costs can be pretty steep owing to the year-round sunny weather necessitating near-constant air conditioning running. On the other hand, grocery prices are at par with the state average, although this is still higher than the national average by a margin of 2.8%.
The median household income in Citrus County is $45,689, much lower than the national average of $65,712. Only about 15.7% of households in Citrus County earn over $100,000 per year.
Best Areas To Buy A Home In Citrus County, Florida
Citrus County has one of the most attractive real estate markets in the Sunshine State, with many properties priced way below the national median. So, if you're looking to settle here, you can be sure you won't have to take on sizeable mortgages to afford a good home unless you want to.
Here are some of the best neighborhoods to consider buying real estate in Citrus County:
Homosassa Springs
Homosassa Springs is Citrus County's largest neighborhood, with a population of 13,472. The area offers a mixed suburban rural feel that is welcoming to all but particularly appealing to retirees and families. The neighborhood of Homosassa Springs also has one of the highest homeownership rates in Citrus County, with about 81% of residents owning their homes and only 19% renting.
This high ownership has been fueled by the affordable property prices in the area. The median price of a home is about $190,043, while the median household income is $40,870.
Lecanto
The quaint neighborhood of Lecanto is one offers a quiet suburban lifestyle that is ideal for raising a young family. It has a population of 6,847, with about 75% of residents owning their homes and 25% renting.
The median price of a home in Lecanto is $219,917, and the median household income is $40,433.
Pine Ridge
Pine Ridge is one of the fastest-growing communities in Citrus County, with its current population estimated to be $10,278. Over the years, it has evolved from a small sleepy neighborhood to a bustling hub of activity with many schools, shops, and social amenities.
The median price of a home in Pine Ridge is $232,700, while the median household income is $55,503.
Best Public and Private Schools in Citrus County
Citrus County School District, headquartered in Inverness, is the public school district serving all the communities of Citrus County. It has a student population of 15,611 and a student-teacher ratio of 17:1.
Public Schools in Citrus County have a graduation rate of 89%. About 59% of the students in Citrus County are proficient at maths, while 56% are excellent at reading.
Some of the best public schools in the county include:
Homosassa Elementary School
Pleasant Grove Elementary School
Rock Crusher Elementary School
Forest Ridge Elementary School
Crystal River High School
Lecanto High School
Citrus High School
Citrus County is also home to numerous excellent private schools, most religiously affiliated. Some of the best private schools in the county include:
Seven Rivers Christian School
Inverness Christian Academy
St. Paul Lutheran School
Saint John Paul II Catholic School
Is Citrus County A Great Place To Live For Families Or Young Professionals?
As you might have already figured, Citrus County is among the most affordable places to live in Florida. If you're raising a young family, the attractive property prices in this part of Florida offer a considerable incentive, considering how steep housing costs can be in the Sunshine State.
Likewise, the county has an incredible healthcare system with excellent facilities, including Citrus Memorial Hospital and Ocala Regional Medical Center. Even so, the average cost of healthcare is much lower compared to the state average as well as the national average. The county is also home to some of the best learning institutions in Florida. So, if you're moving here with your family, you can be sure your kids will enjoy a wonderful academic life.
While Citrus County has so much to offer families, it is equally welcoming to young working professionals. It has many fun and exciting attractions for young singles looking for a laid-back and carefree lifestyle that doesn't require them to break the bank. Whether you want to scuba dive with the Manatees, take virtual trips through history at elegant museums or soak in some sun and sand at the beach, you are guaranteed to find all that here.
List Of Cities and Towns Eligible For The Hometown Heroes Program in Citrus County
The Hometown Heroes Loan Program is open to all the cities and towns in Citrus County, including:
Inverness
Lecanto
Homosassa
Homosassa Springs
Hernando
Floral City
Holder
Crystal River
Beverly Hills
Dunnellon
Wrapping Up
If you're a school teacher, firefighter, paramedic, law enforcement officer, or work in any other professions approved for the Hometown Heroes Loan Program, now is your time to take advantage of this fantastic initiative. Apply today to benefit from zero-rated mortgage loans and enjoy additional home financing assistance of up to $25,000.
Choose Your County for More Hometown Heroes Information