Hometown Heroes Loan Program: Learn How to Get up to a $25,000 Grant in DeSoto County, Florida
Phil Ganz
/
8 Min Read
/
Jun 22, 2022
DeSoto County's community heroes are deserving of a place to call home! The loans for hometown heroes do not simply apply to healthcare professionals. This incredible program includes school teachers, law enforcement, probation personnel, correctional officers, veterans, EMS professionals, firefighters, and many more!
(Jun 30, 2022)
Excellent rates and down payment assistance to the tune of $25K is available. Learn more about this home loan program and see if you qualify.
The Florida Hometown Heroes loan program
The Florida Hometown Heroes loan program provides reduced-cost first mortgage packages and generous down payment aid to income-qualified first-time homebuyers. Those who currently serve their community or have previously served (military vets) are suitable for this home loan program.
The Florida Housing Corporation administers the loan program, which is facilitated by The Bond Alternative (TBA) Program, which works to improve and support affordable home ownership for Florida's frontline personnel, and military service members (active or vets), among others.
The borrower(s) are the people specified on the loan application document. The TBA scheme simply takes into account the applicant(s)' qualifying income and first-time homeowner status. If the applicant's partner is not on loan, the family income or the spouse's first-time purchase status will not be considered.
The program was approved this year by the state legislature and will be financed by taxpayers to the extent of $100M. During the program's introduction, the governor stated that the state valued the contributions of its teachers, firefighters, nurses, law enforcement officers, and other emergency personnel.
He called these people "hometown heroes" and hence the "backbone of the society." He remarked that helping them buy homes in the areas they serve is one way to appreciate their contributions and bring the American Dream closer.
What are the low-cost first mortgage options?
Through the hometown heroes loan program, first-time homebuyers who meet their county's income guidelines, among other criteria, are eligible for lower rates on their first mortgage.
Among the available first mortgage solutions are:
Florida First for TBA - A 30-year fixed-rate home loan from government-sponsored enterprises (FHA, USDA-RD, and the VA)

HFA Preferred for TBA - A 30-year fixed-rate mortgage program from Fannie Mae, and it is paired with low-cost private mortgage insurance for individuals whose AMI is below 80%

HFA Advantage for TBA - A 30-year fixed-rate mortgage from Freddie Mac Offering and also includes cheaper private mortgage insurance for those with AMI below 80%
Those who qualify for the above first mortgage options automatically qualify for down payment assistance.
What exactly is down payment assistance?
Down payment assistance (DPA) is a fund that can assist with closing costs and down payments. Many frontline workers do not earn enough money to save for down payments on houses they wish to purchase. Many DPA schemes are fashioned as a second home loan with obligations that are either forgiven, postponed, or discounted until the property is resold.
The Hometown Heroes loan program provides down payment assistance to anyone who qualifies for one of the above initial mortgage alternatives. It's a 5 percent Second Mortgage – 5 % of the original loan amount, capped at $25,000. Individuals can use this loan to supplement their down payment and cover closing costs.
The DPA loan for Florida hometown heroes is a no-interest, non-amortizing second mortgage with a repayment term of 30 years. The loan is not forgivable; it will become fully due in case you do any of the following:
Refinance your first mortgage
Pay off your first mortgage
Transfer deed
Move out of the house and no longer use it as your primary residence
Sale the house
However, the Hometown Heroes down payment assistance cannot be combined with another FL Housing down payment assistance program.
However, it can be combined with down payment aid from other organizations, such as SHIP, if the second organization assumes a third lien role. There are various down payment assistance programs in DeSoto County.
You can find other DPA programs by researching and speaking with an experienced loan officer in your community. Based on their experience in the field, they should be able to help you find suitable DPAs.
What other benefits does the Hometown Hero loan offer?
Lenders participating in the scheme cannot charge the 1 % loan origination fee, which is usually loaded on other FL Housing Corporation first mortgage loan bundles. It helps borrowers save thousands of dollars in upfront fees.
The US Bank Home Mortgage reimburses lenders for this by paying them a 2.5 % service release premium on all purchased Hometown Heroes first mortgage loans,
However, lenders can impose other regular, reasonable, and typical origination fees.
Eligible Professions
Individuals in the following work areas are eligible for the hometown heroes loan program:
Nursing Faculty Member
Allied Health Faculty Member
Corrections Officer
County Jailers
Juvenile Corrections Officers
Emergency Medical Services Personnel
Fire Fighters
Active-Duty Service Members
Military Veteran
Peace Officer
Professional Educator
Public Security Officer
The complete list of eligible professionals is available here. But only households making less than 150 percent of the county's median income are eligible. All program participants, except for combat veterans, must also be employed full-time in a job requiring their certification.
Do you qualify?
To apply for this loan program, eligible first-time homeowners must meet specific standards and engage with program-approved loan officers. These prerequisites are as follows:
Be a first-time home buyer
The hometown heroes home loan program is intended to assist workers in purchasing homes in the communities they serve. It thus suggests that the program is designed for those looking to own a home for the first time. However, you may still apply if you haven't held title to a property for at least three years.
Meet the income and home price limits set for the county
The hometown heroes financing program includes income and home price constraints. Only households earning less than 150 percent of the county median income ($118,950.00) are eligible. Also, this loan program doesn't consider the household's income but only 1003 or credit-qualifying income.
Meanwhile, the FHA and USDA-RD loans require that the negotiated purchase price be less than $420,680.00, while the VA, Fannie Mae, and Freddie Mac's price cap is $647,200.00.
The DeSoto County Hometown Heroes loan program income and negotiated home price limits are summarized here.
2022 Hometown Heroes Income Limits - $118,950.00
2022 Hometown Heroes Loan Limits (FHA & USDA-RD) - $420,680.00
2022 Hometown Heroes Loan Limits (HFA Preferred, HFA Advantage and VA) - $647,200.00
Stellar FICO Score
Back-end DTI must be less than 45 percent for the USDA-RD first mortgage program. For FICOs in the 640-679 range, the FHA and VA tolerate DTIs of up to 45 %. Meanwhile, back-end DTI of up to 50 % is acceptable for borrowers with FICO scores above 680.
The maximum back-end DTI for the Fannie Mae offer is 45 percent for FICOs in the 640-679 range. For FICO scores above 680, you can qualify with a DTI of up to 50 %.
For FICO scores in the 640-679 range, Freddie Mac allows up to 45 % DTI and 50 % DTI for scores above 680.
Documentation in support
To verify your occupational eligibility, you must provide the following documents:
Florida occupation certification or license
Signed form 1003
VOE
Federal Tax Returns (three years)
Pay stubs
Record of continuous employment (doesn't have to be with the same employer)
Filled-out Hometown Heroes Borrower Attestation Document
Non-citizens must have identity and proof of Florida residency. They must also satisfy the requirements of the loan agencies they are dealing with (FHA, RD, VA, Freddie Mac, and Fannie Mae).
Active-duty personnel must also present Form 1003 and a photocopy of their service ID. Military Eligibility Papers are not required.
Military veterans with a valid DD-214 and honorable discharge status are exempt from the first-time homeowner restrictions.
Surviving spouses of service members may be eligible for the VA first mortgage if they present valid certificates of eligibility.
Compliance package to be filed in the EHP Online Portal
Apart from the above documents, you will need a copy of the following ;
Program-approved homebuyer education certificate
Copy of negotiated home purchase contract
Signed first mortgage disclosure form
Signed second mortgage disclosure form
Warranty deed
$225 compliance review fee
Complete a recognized homebuyer education course
All program participants must complete a homebuyer education course approved by the program before closing a purchase. The course must meet the standards set by the Department of Housing and Urban Development for homeowner curriculums. Courses can be taken online or in person. You cannot enroll in a course after making a purchase.
Certificates of completion for homebuyer education courses are valid for two years after they are granted.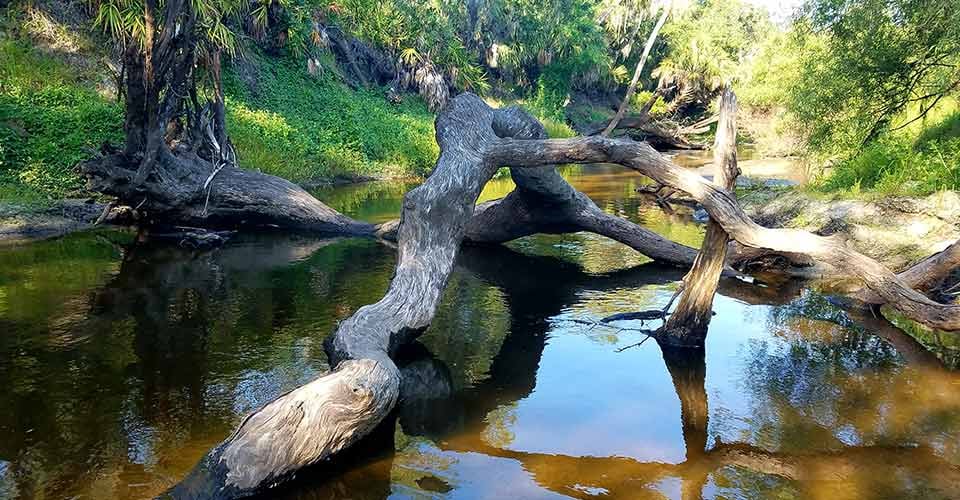 What if this is not your first time buying a home?
The hometown heroes program primarily benefits first-time homeowners; however, you may be exempt from this requirement if you are a military veteran or are looking to buy in a federally specified area.
Are you a first-time homebuyer?
Those purchasing their first house can also seek Mortgage Credit Certificates (MCC) to lower their mortgage payments. Although the FL Housing Corporation does not provide these certifications, the IRS does.
MCCs are tax credits provided by the federal government so that loan borrowers can claim a portion of the interest they've paid as a tax credit. The greater the interest paid, the greater the tax credit one can claim.
You must meet specific income requirements and negotiate a house within a specified price cap to be qualified for an MCC. You will also need a FICO score above 640.
How do you apply for the program in DeSoto County, Florida?
It would be preferable if you worked with a program-approved mortgage lender. If you meet the program's eligibility standards, get in touch with a lender and initiate the application process. The lender will interview you before guiding you through the application process.
You will not send any files to the FL Housing Corporation directly. The lender will use your copy of signed form 1003 and negotiated house purchase agreement to reserve the program funds for you.
All loans reserved in the scheme must be utilized within 60 days of reservation. Any loans that don't adhere to this delivery dateline will be subject to repricing fees and late delivery penalties. These charges will be taken from the issuer's SRP at purchase.
Loans not acquired by their due date must be canceled and re-reserved. If you need to change the negotiated property, your loan will have to be canceled and reserved.
What types of homes can you buy?
Hometown Heroes funds may purchase new or restored houses, single-family or multi-family homes, condos, villas, or manufactured homes. But for a manufactured home, you will need a credit score of at least 680.
Hometown heroes program funds cannot be used to snatch up an investment property or vacation homes in Florida. They are only designed for those looking to buy their first home.
Where can you buy a home in DeSoto County?
The Hometown Heroes loan program is offered throughout the county, allowing frontline workers to afford housing in the neighborhoods they serve.
DeSoto County is located in the Florida Heartland and has a population of approximately 34,000 people, with a median household income of $30,714 and a median family income of $34,726.
DeSoto County offers a fresh homely culture distinct from a large metropolis, making it ideal for families and young professionals. From rodeos, county festivals, music concerts, and agricultural shows at the Turner Center to white-water rafting on the Peace River, hiking the beautiful landscape, or collecting antiques in Arcadia's downtown, there are plenty of fun-filled opportunities to keep families entertained. It also helps that the county has moderate political views.
There are four cities in the county. Arcadia is the most expensive, with a median home price of $299.5K. Southeast Arcadia has the lowest median property price at $179K.
Popular neighborhoods in the DeSoto County, Florida
Arcadia
Median home price - $255K
Schools - Memorial Elementary, DeSoto Connections, DeSoto Middle School, DeSoto County High School
Popular neighborhoods - Punta Gorda, Port Charlotte, Deep Creek, North Port
Sidell
Median listing price - $232.5K
Schools - Memorial Elementary, Lake View Elementary, Woodland Middle School, Riverview High School
Popular neighborhoods - 33852, 33948, 34288,
Southeast Arcadia
Median listing price - $170K
Above-average schools - Memorial Elementary School, Nocatee Elementary School, Desoto Middle School, Desoto County High School
Popular neighborhoods - Venice, Lake Suzy
Lake Suzy
Median listing price - $278K
Schools - Atwater Elementary School, Toledo Blade Elementary School, Sarasota Middle School, Riverview High School, North Port High School
Popular neighborhoods - Fairview, Blueleaf
Are cosigners allowed?
Cosigners are only permitted on FHA and Fannie Mae primary mortgages. These people, however, will not be mentioned on the house deed. They are also excluded from completing the required homebuyer education course. However, their income may be taken into account when calculating the loan.
For those participating in the Fannie Mae program, your cosigner's income may disqualify you from the reduced-cost private mortgage insurance benefit afforded to individuals with AMI below 80%.
Are there any refunds?
There will be no excess cash refunds at closing; any leftover cash, unless they are from gift funds, will be used to pay down the primary mortgage.
Gift monies can be used for closing fees, down payments, debt repayment, reserve building, etc. Because these funds are not from the borrower, refunds won't be labeled as "cash back." Borrowers seeking excess gift funds must fill out a form and follow Florida Housing agency procedures.
Wrap-up
Frontline employees in DeSoto County are invited to apply for the hometown heroes funds. The loan program, introduced this year, is overseen by the Florida Housing Corporation and is supported by taxpayers to $100M. First-time homebuyers might benefit from lower first mortgage rates, reduced upfront fees, closing costs, and down payment support to afford a home in the neighborhoods they serve.
Choose Your City for More Hometown Heroes Information