Hometown Heroes Loan Program: Learn How to Get up to a $25,000 Grant in Dixie County, Florida
Phil Ganz
/
8 Min Read
/
Jun 27, 2022
Many come to see the scenic parks: Glen Dyals Park, Andrew Jackson Waterhole Park, Horseshoe Beach Park, numerous world-famous museums, and historic neighborhoods. This county is always a whirlwind of activities, with popular sites everywhere.
Many of the best sites in Dixie County are just a short ride away or within walking distance of each other, making this area a delight for sightseeing. Besides enjoying the area's natural beauty, you can participate in various outdoor activities, such as canoeing, swimming, fishing, hiking, and bird watching!
If you're new to this area and considering buying a home in Dixie County, here's everything you should know about the Florida Hometown Heroes Loan Program. We'll also talk about how to qualify for the $25,000 grant and help you decide whether or not living in Dixie County is a good idea.
What's the Florida Hometown Heroes Loan Program?
Florida is facing a housing crisis, with more frontline workers, such as nurses and teachers, struggling to keep up with the soaring housing prices in the region. In 2016, the median house price in the Sunshine State had climbed more than 58%. And by the end of the year, it had reached $373,990, which was 21% more than the previous year.
The challenge of buying a home is even greater for workers whose salaries often fall below the amount required to afford a home. To buy a median-priced house, Floridians must earn approximately $62,000 annually. Unfortunately, the average salaries for most Hometown Heroes fall short; for instance:
Middle school teachers - $57,280
Firefights - $49,870
Licensed practical nurse - $46,290
Elementary school teachers - $33,660
But don't worry—the Florida Hometown Heroes Loan Program is here to increase homeownership opportunities for low-income homebuyers in Florida. Generally, this program aims to make homeownership affordable for first-time, income-qualified frontline workers by offering down payment and closing cost assistance. It also provides a lower first mortgage loan rate and additional unique benefits to individuals who have served and continue serving their country.
So, if you're an eligible frontline community worker, you can enjoy:
Lower than market rates on Fannie Mae, Freddie Mac, VA, RD, or FHA first mortgage
Reduced upfront fees
No origination or discount points
Financial assistance comes from a 30-year, 0%, non-amortizing deferred second mortgage loan. This second loan becomes due and payable in full once you refinance the first mortgage, sell the property, transfer the deed, or if you no longer occupy the property as your primary residence. You can also receive up to 5% of your first mortgage amount (maximum of $25,000) in closing costs and down payment assistance.
Who's Eligible for the Grant in Dixie County, Florida?
More than 50 professions across various boards and departments are eligible for the Hometown Heroes Loan Program. They include:
Juvenile detention officers
Certified nurse-midwives
Social workers
Career specialists
Childcare instructors
Speech-language pathologists
Occupation therapists
Massage therapists
Psychologists
Active military personnel
Veterans
Aside from the occupation requirements, you must also meet housing income requirements in Dixie County to be eligible for the loan. These restrictions limit how much money you can earn before getting financial assistance. This ensures that only homebuyers with low incomes benefit from the loan.
The Florida Hometown Heroes Loan Program's limits are usually adjusted depending on the size of the property and the county in which it's being acquired. The loan limit for FHA loans is $420,680, whereas the limits for HFA Advantage, HFA Preferred, and VA loans are capped at $647,200. So, if you want to buy a home in Dixie County, your income must not exceed $118,950 to qualify for the loan.
How to Qualify for the Loan Program in Dixie County
An estimated 3,089,310 Floridians qualify for financial assistance from the state's new Hometown Heroes Loan Program. To qualify for this program, you must:
Work with a participating loan officer
Present certification for one of the eligible professions
Have a minimum FICO score of 640
Meet the income threshold for Dixie County
Homeownership Guide: Best Towns to Buy a Home in Dixie County
Like most of the counties in Florida, Dixie County has a fetching real estate market, with many towns listing affordable properties for sale. That's why most residents here choose to buy their homes rather than rent.
Planning to move to Dixie County? Here are some of the best places to buy a home:
Cross City
Cross City is a friendly community that relies on good tidings and friendship to run together. Historically, this city has been a logging community - processing and shipping yellow pine and cypress. If you're looking for a tranquil and relaxing area to call home, this is the place to be.
Sawmills and lumber companies were a mainstay of activity back then and still are today. The city's location between large tracts of forest land and a bustling highway that supports it continues to support the industry.
Unlike most of the towns in Florida, Cross City isn't mainly blue- or white-collar. Instead, the most prevalent professions for residents here are a mix of blue- and white-collar jobs. Overall, this city is a place of professionals, service providers, and transportation and shipping workers.
Horseshoe Beach
Horseshoe Beach is a small quiet village situated at the furthest point of Dixie County Highway 351. This town was settled in the early 1800s and was owned by lumber interests until the 1930s. It now has a full-service marina, restaurant, public library, waterfront park, two churches, and a small athletic field with basketball and baseball.
Horseshoe Beach sits squarely amidst the Big Bend area - halfway between the Steinhatchee River and the Suwannee River. This strategic position makes it easy to move around different parts of the city for family, work, and social obligations.
This isolated, laid-back, and friendly fishing village boasts a mixture of permanent dwellers, most of whom are involved in the commercial fishing industry, retired, and seasonal visitors. This fishing and boating community offers homeowners a quiet, welcoming atmosphere, with plenty of condos, rental houses, various services, and beautiful sunsets.
Old Town
When you ask Floridians what they know about the Sunshine State, most will say something about theme parks like Universal, Busch Gardens, and Disney World. However, there's so much more to the state of Florida than these hot spots. Florida has a great historical background and wildlife presence, and one of the most historical places to visit or live in is Old Town. Settled by colonists in 1820, this unincorporated community has much to love.
For starters, if you're a nature lover, you can drop by the Manatee Springs State Park, which is only a few miles away from Old Town. Here, you'll find picnic areas, a campground, a playground for children, trails for hiking and biking, and if you're lucky, you can catch sight of the manatees!
Old Town's median property listing price is about $239,900, slightly lower than Dixie County's median. So, if you're on a budget and need a quiet place to call home, you may want to consider purchasing a home in Old Town.
Suwannee
Found along Florida's Big Bend area, Suwannee is situated at the junction of the Gulf of Mexico and the Suwannee River. As a result, you'll enjoy countless water-related recreational activities, such as boating, paddling, fishing, and even house boating. You can also spot dolphins, turtles, and hundreds of bird species inside the Lower Suwannee Wildlife Refuge.
Suwannee has man-made canals that link with the river and offer access to the great fishing grounds in the Suwannee River and near the Gulf of Mexico. If you're a kayaker, you'll be glad to know that the area boasts two marinas that serve the needs of sport and commercial fishers.
As you'd expect from a region in a fishing village, seafood is a specialty for residents in Suwannee. Their appetizers include smoked mullet, clam chowder, crab fingers, and Gulf shrimp. Generally, Suwannee is an ideal place to visit and raise your family, thanks to its serene beauty and low median home price of about $264,000.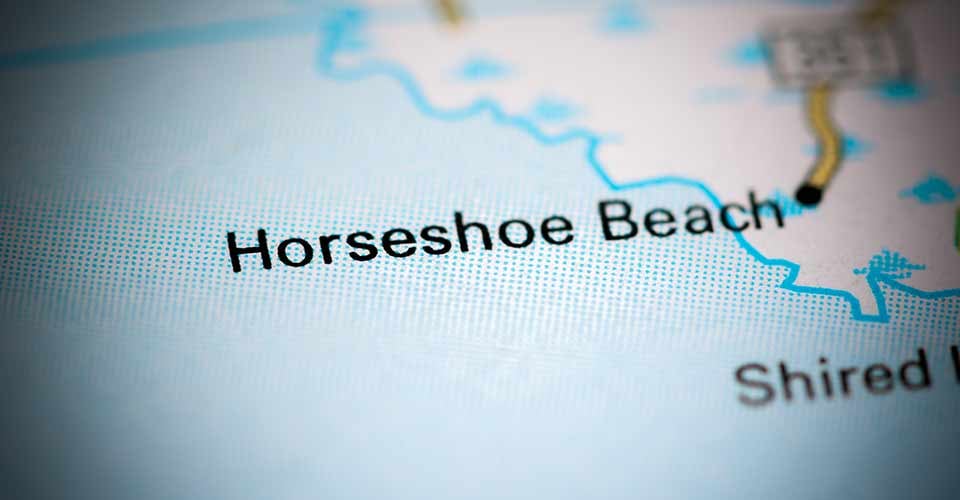 Buying a Home in North Florida? What to Expect When Living in Dixie County
When considering buying a home in Dixie County, your research will be directed by your investment plan. Fundamental market indicators will be crucial for all types of homeownership investment. These include immediate highway access, local airports, a low crime rate, etc.
Aside from the essential homeownership investment location criteria, some homebuyers often look for other location advantages. For instance, if you're looking for short-term vacation rental properties, you may want to target communities with good tourism. On the other hand, if you're a long-term real property investor, it's wise to hunt for clues to the reliability of the county's job market.
Here's what you should expect when living in Dixie County:
Cost of Living
Situated in the northern part of Florida, Dixie County has an estimated population of 17,102 as of July 1, 2021. Compared to other counties, the cost of living here is about $22.1 lower than the national average. As earlier mentioned, the median price of a home in Dixie County is only about $249,500, which is significantly lower compared to the national average of $291,700 and the state average of $294,900.
This county's low housing cost is reflected in the rental and home prices. For example, the average rental price for a two-bedroom home is about $734 per month, while the average cost of the same house in the state is about $1,021.
Transport and grocery costs are also much lower in Dixie County compared to the state and national average. However, health and utilities are some expenses that you can expect to spend more on.
Public and Private Schools
Also known as Dixie District Schools, Dixie County School District is the school district that serves Dixie County, Florida. Its headquarters are in Cross City and have a student population of about 2,131 served by 121 teachers (student-teacher ratio of 17:1).
Some of the best public schools in Dixie County include:
Old Town Elementary School
James M. Anderson Elementary School
Dixie County High School
Ruth Rains Middle School
Dixie Teen Parent Preschool
Dixie Virtual Franchise
Dixie Virtual Instructions
Dixie Virtual Instruction Program
Kinder Cub School Inc
Aside from these high-performing public schools, Dixie County is also home to some of the best private schools in the state. These include:
Dixie County Learning Academy
The Rock School
Jordan Glen School & Summer Camp
The Oaks Private School
Anderson Elementary School
Cornerstone Academy
Oak Hall School
Vision Christian Academy
PASSAGE Christian Academy & Prime Time After School Program
Old Town Elementary School
Dixie County is a Great Place for Families
Dixie County has a suburban and laid-back feel, which most families find attractive. Compared to other counties in Florida, home prices in Dixie are pretty affordable, which explains why many residents here prefer to buy homes rather than rent.
With a committed school district and several excellent public and private schools, families that buy homes in Dixie County can rest assured that their children will have a solid foundation and the best guidance for their academic lives. Most neighborhoods here also have family-friendly parks where you can unwind with your family.
Weather
Do you like to take long strolls under clear skies or soak in the sun? If so, you're highly likely to find Dixie County a haven.
On average, homeowners here enjoy about 229 sunny days each year. So, if you like gardening, going for walks, doing yoga outdoors, or watching sunsets, Dixie County won't disappoint.
You'll also be glad to know winter here isn't harsh compared to other counties in the state. Dixie's cooler season lasts roughly three months; during the coldest month, the average low is 50°F. While this may be below room temperature, it isn't inherently "freezing."
Crime Rate
CrimeGrade.org gives Dixie County an A- overall crime grade. This implies that the crime rate here is lower than the national average. In terms of safety, Dixie County is in the 78th percentile, meaning 78% of the counties are more dangerous while 22% of counties are safer.
During a standard year, Dixie County's crime rate is usually 25.15 per 1,000 residents. According to most Floridians, the eastern part of the county is the safest to live in. So, if you're considering buying a home in this county, you may want to check neighborhoods in the east part of the county.
Young Professionals Can Get New Beginnings in Dixie County
If you're a young single professional planning to buy a home in Dixie County, you'll probably find the prices of renting and homeownership equally attractive. It's also worth noting that the job market in Dixie County has grown by 0.1% over the past year and is estimated to grow by 35.4% over the next ten years. So, if you're still young and trying to build your career, now would be the best time to lay down roots in Dixie County.
Hometown Heroes Loan Program: Eligible Cities and Towns in Dixie County
As earlier mentioned, the Hometown Heroes Loan Program was rolled out to help frontline workers across all the counties in Florida, and Dixie is no exception. Here's a list of the eligible cities and towns in Dixie County:
Cross City
Horseshoe Beach
Old Town
Suwannee
Other populated places in Dixie County include:
Broscan
Dixietown
Eugene
Hines
Fletcher
Jena
Horseshoe
Jonesboro
Shamrock
Stewart City
Shired Island
Yellow Jacket
It's Time to Make Your Homeownership Dream Come True
The introduction of the Florida Hometown Heroes Housing Program has doubtlessly put a smile on the faces of many essential workers in Dixie County. Thanks to the $25,000 offered by the program to eligible homebuyers, many frontline workers in the county can now be able to afford houses in the communities they serve. If you're an essential worker, this is an opportunity you don't want to miss!
Choose Your County for More Hometown Heroes Information