Hometown Heroes Loan Program: Learn How to Get up to a $25,000 Grant in Franklin County, Florida
Phil Ganz
/
8 Min Read
/
Jul 02, 2022
Through this program, citizens in specific occupations can receive up to $25,000 from the Hometown Heroes Fund for home purchase costs. If you're a citizen of Franklin County working in one of the eligible job fields and interested in buying a home, you're in luck.
Residents qualify for the grant by meeting all the eligibility requirements and providing proof of residency (such as a driver's license). If you're ready to purchase your first home or move up to your dream home, you could qualify for up to $25,000 in grants towards the purchase. But how do you go about getting the Hometown Heroes Loan Program? What exactly do you need to apply? What are income limit requirements? Who are the involved lenders? How much can you get? Which occupations qualify? Read on to find out more about this program.
What is the Hometown Heroes Program?
Florida's Hometown Heroes loan program is intended to make homeownership more affordable for local veterans, active military personnel, eligible spouses, first responders, law enforcement officers, and frontline professionals. The program awards interest-free grants that do not need to be repaid until after you sell your home or vacate it. In some cases, grant amounts can reach up to $25,000. For these reasons, Florida's Hometown Heroes program has been called one of the best home financing assistance programs available today.
The Hometown Heroes Loan Program will work with up to 100% financing on residential real estate purchases, including single-family homes, condos, townhomes, and manufactured homes. Also included are commercial properties that meet specific criteria based on their primary use or intended use at the time of purchase. There are several benefits to taking advantage of these programs, including affordable housing options in neighborhoods where you want to live.
This grant can be used towards closing costs, down payment assistance, or other qualified expenses. The grant amount will depend on your income level, how much you want to contribute toward your down payment and the amount of your mortgage loan. However, it's essential to note that you must meet specific eligibility requirements. You also must not have received any prior grant from another source with a similar purpose within three years of applying for a grant from the Hometown Heroes program.
How to Qualify for the Hometown Heroes Loan Program
The Hometown Heroes loan is available to active and retired military personnel and frontline workers from 50+ eligible professions, including but not limited to. To qualify for this great program, you need a military ID for active military personnel, honorable discharge for veterans, a certificate of eligibility for veteran spouses, and proof of income and employment history for the eligible job occupations. The requirements also include proving your current residency, citizenship, or permanent residence and all other local and federal laws.
Health care practitioners such as Dentists, Pharmacy Technician, Dental hygienists, Certified nurse-midwife, Chiropractic Physicians, Pharmacists, Podiatric Physicians, Osteopathic Physicians, acupuncturists, Physician Assistants, and Anesthesiologists

Certified educators, including school counselors, classroom teachers etc.

Certified Emergency Medical Technicians (EMTs)
A 911 public safety communicator
Correctional probation officers
Licensed childcare operators
Law enforcement officers
Active military personnel
Occupational therapists
Media/library specialist
Childcare instructor
Child care operator
Certified paramedics
Registered nurses
Social worker
Firefighters
Veterans
Spouses
Veterans and active military personnel eligible for assistance from Hometown Heroes are any members of an Active Duty component of the Armed Forces (Army, Navy, Air Force, Marine Corps, or Coast Guard) or any member of a Reserve component (Army National Guard/Army Reserve/Naval Reserve/Marine Corps Reserve/Air National Guard/Air Force Reserves/Coast Guard Reserves). To qualify as a veteran, you must have served at least 90 days of service in an area of hostilities during wartime or 180 days during peacetime.
There are no income limits for veterans. However, spouses, dependents, and other applicants from various eligible occupations will be evaluated on their household income and assets. Hometown Heroes' income limit in Franklin County is $118,950. You can't exceed the maximum income limit requirements, adjusted for household size, for Franklin County. For example, if you are a family of three and your annual household income is $130,000, you will not qualify for a grant from Hometown Heroes.
Household income is all taxable income received by all family members who reside at your home. This includes but isn't limited to wages, salaries, commissions, bonuses, overtime pay, tips or gratuities received by any family member, self-employment net earnings, interest earned on savings accounts or other interest-bearing investments, and child support payments received for children living outside of your home.
If you meet these qualifications, you will get a free home loan consultation with one of the trusted lenders who will determine if you're qualified for the grant program. If so, they will guide you through every step of the process until closing day. You can even work with an FHA-approved, VA-approved, USDA-RD, or HFA Advantage of Preferred lender if that suits your situation.
You'll be required to complete an application with Hometown Heroes and submit it along with any supporting documents before receiving approval. Once approved, you can use your grant money towards buying a home anywhere in Franklin County, FL.
What are the Loan Limits Set for Each Involved Lender?
The Hometown Heroes Loan Program has established mortgage loan limits for all the involved lending institutions to assist you with meeting the Hometown Heroes Loan Program's eligibility requirements. These institutions include the Federal Housing Administration (FHA), United States Department of Agriculture and Rural Development USDA-RD, Housing Finance Agency (HFA) Preferred, HFA Advantage, and Veterans Affairs (VA) lenders participating in the program. These limits apply to properties located within incorporated areas of Franklin County only. The limits require that the contracted purchase price does not exceed the Purchase Price Limits in the county.
The maximum loan amount is determined by county housing price limits based on median home prices within a given area.
The 2022 Hometown Heroes Loan Limits FHA and USDA-RD can't exceed $420,680.00 in most areas of Franklin County.

The 2022 Hometown Heroes Loan Limits HFA Preferred, HFA Advantage, and VA can't exceed $647,200.
How Many People Are Awarded This 'Grant'?
Many applicants who apply for the Hometown Heroes grant program get approved. However, not all applicants are eligible; some may be ineligible because they earn too much or do not meet loan limit requirements. If you're over 60 or single without children, you're more likely to qualify than someone younger. It helps if you have lived in your community for at least five years—it means you've been an active and invested member of your neighborhood in Franklin County.
If your situation qualifies, it's worth applying for this home financing assistance. Most approved people get over $15,000 toward their down payment and closing costs. And most first-time homebuyers report that they got up to $25,000 in assistance during their first home purchase. Florida State has included more than $100 million in the Hometown Heroes grant program. That's a lot of money helping military members, veterans, their families, and eligible applicants achieve their homeownership dream in Franklin County.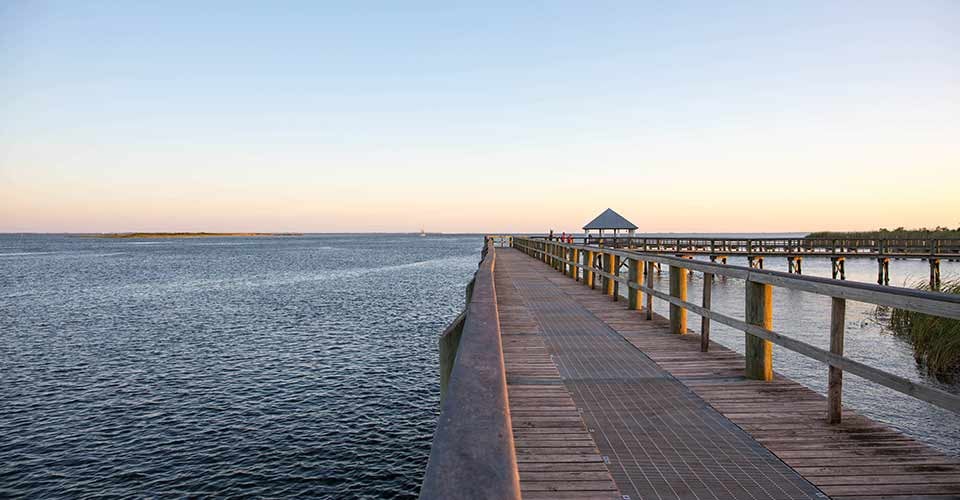 Essential Things You Need To Know About Franklin County
Whether you're moving here from another state or are just visiting, it's always a good idea to learn more about the place you're staying in. Franklin County, FL, has many fantastic tourist attractions and events for visitors and permanent residents. From learning about the history of your local landmarks to experiencing the local art scene, you'll find plenty of reasons to explore your backyard when you live in Franklin County.
If you're looking to relocate to the area or want to explore this rich and diverse county, these tips will help you learn more about what Franklin County offers.
The Cost of Living in the County
Franklin County's affordability is a strong selling point; you can enjoy a higher quality of life here while spending less on basic expenses like housing, utilities, and transportation. The cost of living in Franklin is lower than in other major cities in Florida, meaning you'll get more bang for your buck regarding housing and other costs. And for those who commute to work by car (or public transit), gas prices are lower than in most counties in Florida.
A house in Franklin County (Nine Mile) usually costs around $385,514. This estimate is seasonally adjusted and only accounts for middle-tier housing prices. Although it was once one of the most affordable counties to live in, the home values in Franklin County (Nine Mile) have increased by 21.1% over the past year.
There are plenty of affordable things to do in Franklin County. From discovering little-known attractions to eating at top-rated restaurants and buying at local boutiques – you won't find an abundance of these gems anywhere else in metropolitan areas in the United States. You can rest assured that your children will receive a good education and can afford healthcare. With affordable healthcare for families and one of Florida's best education systems, it's no wonder why so many families are choosing to relocate here.
Best Neighborhoods to Buy a Home in Franklin County, Florida
Finding the perfect home is one of the most exciting things that can happen in your life. Whether you're looking to make your first purchase or considering moving up in your current home, plenty of factors can play into your decision about where to buy and what type of house to buy. You want somewhere that fits your budget, has the amenities you need, and will help you succeed in your career.
If you want to live in Franklin County, FL, you should consider these best areas to purchase your new home:
St. George Island
Apalachicola
Eastpoint
Carrabelle
Best Public and Private Schools
Franklin County is home to some of Florida's best public and private schools, ranking among the best in America. Most families move here just for their children's education. You can rest easy knowing your kids are getting an excellent education at any of the top-rated schools in Franklin.
Some top-rated public schools in Franklin County, FL, include Franklin county school, Franklin County School District, Apalachicola Bay Charter School, and Franklin County Learning Center. Best private schools include First Baptist Christian School and First Baptist Christian School.
When considering moving to an area, looking at how well students are doing academically is essential. One way to evaluate schools is by checking out school report cards from your state's department of education website. The report card rates schools on student performance and teacher quality and includes information about graduation rates, class sizes, and attendance.
Family Friendliness
If you're considering moving to a new place, look for a city that supports your needs as a family. In addition to safety, health care and school quality are other factors you might want to consider when looking for a place to settle with your family. Franklin County is your place if you have young children or elderly parents who require extra attention or assistance. Living in this county will help ensure easy access to excellent education and high-quality medical care in your area. Since the cost of living here is lower, it makes it easier for families with limited budgets to live comfortably.
Franklin County is also great for raising kids because of its family-friendly neighborhoods and activities. In addition to having various parks nearby, there are also tons of things for your family to do in your spare time. Whether you're looking for an activity that everyone can enjoy or something more specific, you'll be able to find it in this beautiful county. And if you want to experience everything Franklin County offers, you can save up some cash to ensure you own a vehicle. Access to a car will help your family travel from one place to another.
Benefits to Young Professionals
Franklin County has numerous benefits for young professionals, including a low cost of living, affordable housing options, and proximity to fun activities for young adults. Most employers in Franklin County need a steady stream of educated, well-rounded candidates to fill job openings—and young professionals are an excellent source of these potential employees. Prominent local and international employers are abundant in Franklin County, meaning there are plenty of job opportunities here if you look around a little bit.
If you're already working for one of Franklin County's companies, it might be time to look into opportunities for advancement. The good news is that getting a college degree and using graduate degrees or professional development programs can position you as an attractive candidate worthy of hiring in one of the best positions. A promotion or lateral move could lead to more responsibility and better paychecks down the road. As a young professional and all options available, there's no reason not to make your career a priority at Franklin.
Cities Qualified for Hometown Heroes Loan Program in Franklin County
The Hometown Heroes Loan Program allows residents to obtain affordable financing to buy new homes in cities and counties designated as target areas by the U.S. Department of Housing and Urban Development (HUD). The program aims to foster economic development and increase homeownership by offering home financing assistance in grants to eligible individuals looking to purchase a home in designated city neighborhoods.
The initiative has already generated much excitement among potential buyers and real estate investors looking for opportunities within Franklin County, Florida. Here's a list of cities in Franklin County, Florida, that qualify for the Hometown Heroes Loan Program:
Apalachicola
Carrabelle
Eastpoint
Lanark Village
Bottom Line
Are you or someone you know looking to buy a home but doesn't have enough cash to fund the transaction-related costs? The Hometown Heroes Loan Program offers no-interest, no-down-payment grants of up to $25,000 to military veterans, law enforcement officers, firefighters, teachers, medical personnel, and other professionals who live or work in Franklin County Florida. You can use this grant fund for the down payment, mortgage origination fees, and other closing costs. Contact your mortgage lender today for more information on this program and how to apply, depending on your situation.
Choose Your County for More Hometown Heroes Information