Hometown Heroes Loan Program: Learn How to Get up to a $25,000 Grant in Gilchrist County, Florida
Phil Ganz
/
8 Min Read
/
Jun 24, 2022
What's better than living in a county known for crystal clear springs, unrivaled affordability, low crime rates, and good schools? Arguably, nothing. Gilchrist is home to many natural springs, rivers, and amazing people. If living in such an area sounds enticing, it's about time you considered purchasing a home in this county.
(Sep 29, 2022)
Wait, there's more! If your income or savings aren't enough to facilitate your transition to ownership in Gilchrist, the Florida Hometown Heroes Loan Program may help you do that seamlessly. All you have to do is fulfill all stipulated requirements.
Do you want to discover more about Hometown Heroes and everything surrounding owning a home in Gilchrist County? In that case, you're in the right place. Get ready to have your mind blown!
An Introduction to the Florida Hometown Heroes Loan Program
According to statistics, 13.3% of the State of Florida's population lived below the poverty line in 2020. That means millions of Floridians earn meager incomes and government standards consider them poor. Unfortunately, most essential workers belong in this category too.
A recent report indicated that at least 1 in 4 essential community workers earn less than $25,520 annually, which is the federal poverty level. This figure is shockingly high considering that said professionals are educated and essential societal pillars.
Low income is one of the reasons why most frontline workers can't afford so many things, including homes. Most struggle to cover basic expenses like rent, food, transportation, and utility bills.
Fortunately, if you are an essential worker in Florida, the state government has stepped up its efforts toward ensuring you lead a comfortable., fulfilling life. As a sign of their respect for the contribution of frontline workers like firefighters and police officers, the Sunshine State has introduced the Florida Hometown Heroes Loan Program.
This loan program provides financial assistance to professionals that continue serving the community in different capacities, including teaching and protection. That helps these heroes to enjoy the American Dream of Homeownership.
The FL Hometown Heroes Loan Program is administered by the Florida Housing Finance Corporation (FHFC). The state legislature in Florida recently facilitated the program's take-off by allocating $100 million to Florida Housing. The funds are solely for establishing and administering the Florida Hometown Heroes Housing Program.
What Do Participants in Gilchrist County, FL, Need to Qualify for the FL Hometown Heroes Loan Program?
The FL Hometown Heroes Housing Program is taking applications from all interested participants. But, before applying for a loan, have you established your eligibility? After all, this platform doesn't fund just about anyone.
Hometown Heroes exclusively aims to help specific frontline workers. These include sworn law enforcement officers, certified physicians, educators, physical therapists, clinical social workers, and certified medical assistants.
To narrow this down, the FL Hometown Heroes Loan Program is for essential workers that fall under any of the 50% professionals outlined by the platform. Suppose Hometown Heroes considers your job eligible for participation. In that case, kudos.
But we are just getting started.
You can't qualify for a loan if you don't have documentation that supports your occupational eligibility.
The Florida Hometown Heroes Loan Program requires you to possess and submit copies of verification of employment (VOE) and license or certification awarded by the State of Florida. You also need a fully-executed attestation from the Florida Hometown Heroes Loan Program.
Hometown Heroes is only for employed full-time workers with valid certifications or licenses. And If you don't satisfy these requirements, too bad.
That isn't all. Before applying for the Hometown Heroes $25,000 grant, check if your income meets the program's limit requirements. That is important because this platform has specific conditions that participants from every state must satisfy.
If you plan to live and work in Gilchrist County, Hometown Heroes can help you buy a home if your income is within the region's 2022 maximum income limit: $122,850. If your earnings exceed this limit, you have zero chances of getting a down payment and closing cost assistance from the program.
In addition, the FL Hometown Heroes Housing Program requires you to pick a home with a contracted purchase price that doesn't exceed Gilchrist County's limits.
Gilchrist County has two distinct Hometown Heroes loan limit categories. The first option applies to the US Department of Agriculture- Rural Development (USDA-RD) and Veterans' Affairs (VA) loan categories; the limit is $420,680. The other Housing Finance Agency (HFA) Preferred, HFA Advantage, and VA. This option accommodates homes with contracted purchase prices that don't go beyond $647,200.
Essential Additional Information About the FL Hometown Heroes Loan Program
Before proceeding with your application, note the following:
You can use the FL Hometown Heroes program with the Mortgage Credit Certification (MCC) program. But, at the moment, Florida Housing doesn't have the MCC program.

Hometown Heroes assists eligible borrowers that need help covering their down payments and closing costs.

Florida Housing doesn't allow participants to combine different down payment assistance programs. So, if you are a qualified frontline worker, you can only get the Hometown Heroes down payment assistance.

You may use down payment assistance from a different agency, provided the subsidy comes from an entity willing to take the 3rd lien granting position.
With that in mind, find a trustworthy loan officer in Gilchrist County and kickstart the application process. Don't forget to check your credit score beforehand. Hometown Heroes requires participants to have at least 640 points.
Also, ensure you have all vital documents on standby, including VOE & certification copies, federal tax returns, pay stubs, and wage/ tax statements.
If you have everything that FL Housing requires from borrowers, fill out the FL Hometown Heroes loan application form. That is if you are already convinced that buying a home in Gilchrist County is a splendid move. If you need more convincing or help in selecting the best neighborhoods in the region, don't fret. We have you covered.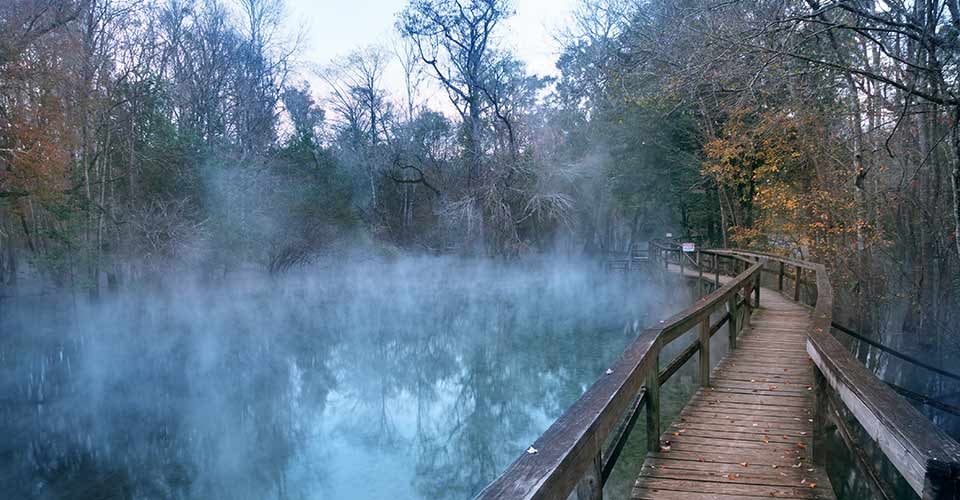 Why Use the Hometown Heroes Program to Buy a Home in Gilchrist County, Florida?
Buying a home is a significant, life-changing move. So, you shouldn't do it in a hurry without asking yourself important questions like: is the area you plan to live in suitable for your household?
You can use several indicators to gauge Gilchrist County's suitability, including:
Cost of living
The cost of living is rising worldwide, and the US isn't exempted. Several issues have contributed to this, including supply chain disruption by the pandemic, good shortages, rising shipping costs, climatic changes, trade barriers, and rising energy and petrol costs.
That is terrible news because high living costs mean spending more on essentials like housing, transportation, and food. And higher expenses lead to fewer savings, which can be a massive problem for the low-wage workforce.
But you can do something to alleviate this problem's pangs: live where most necessities are affordable. Take Gilchrist County as an example.
The BestPlaces website awards Gilchrist's cost of living an 89.2. This platform considers 100 as the US average, meaning Gilchrist has cheaper living costs.
Overall, groceries and transportation are considerably cheap in this region. But, the most affordable, all things considered, is housing. The median home cost in Gilchrist is $192,800, which is comfortably within Hometown Heroes loan limit requirements for the county.
Atmosphere
Most Gilchrist County residents own their homes, meaning this area has a better sense of community. That is important because it brings people together and shows young ones why unity is a vital aspect.
Living in such an area allows you to connect with your neighbors and form closer bonds. That boosts your sense of belonging, resulting in social ties that ensure you manage stress better and avoid other crippling behavioral issues.
Moreover, Gilchrist County residents are well known for their southern hospitality. Does that mean anything to you? If you are unfamiliar with the concept, picture living in a society with fellow homeowners who are polite, welcoming, kind, charming, and charitable. What more can you ask for?
Safety
Gilchrist is one of the safest places in Florida and the entire US. This county's overall crime grade on CrimeGrade.org is a solid A+. That is the platform's best grade, indicating that the region's safety is much higher than the US average. In fact, according to CrimeGrade.org, Gilchrist is safer than 96% of other counties.
The crime rate in Gilchrist is 16.36 per 1,000 residents. It's much lower in the county's southeast part, which residents consider the most secure. Your chances of being a crime victim in the neighborhoods in the southeast regions are 1 in 7.
Violent crimes are few in Gilchrist county, with robbery, rape, and murder virtually non-existent. Other uncommon crimes include identity theft, kidnapping, drug crimes, vehicle theft, arson, and animal cruelty.
Gilchrist's safety levels make it an ideal place to live as an individual or raise a family. After all, no one would like to reside in high-crime neighborhoods where even children are at risk of becoming victims.
Population
Most cities in the United States have between 100,000 and 1 million residents. Some even hold one million+ people. The problem with living in such areas is high population comes with countless problems.
The problems people in high-population areas constantly deal with include overcrowding and crime. Overcrowding compromises privacy and leads to poor hygiene practices. On the other hand, higher populations often encourage higher crime rates.
Besides, poverty, pollution, and political turmoil become inevitable when many people live in one area.
But don't lose hope yet. Gilchrist County may be the answer you seek if you prefer living in a city but want to avoid many of the problems associated with these places. That is so because Gilchrist's cities and towns are sparsely populated. The biggest, Trenton, had 2,042 people in 2020. Is that good, you may ask?
The phrase less is more applies to most areas in life, including population. The lesser the population in a given area, the more residents enjoy greater privacy levels, cleaner environments, and unrivaled access to essential amenities.
Religion
A healthy spiritual life is one of the keys to leading a happy life. If you believe that, buy a home in a community that values religious beliefs, like Gilchrist County. Most residents in this county are congregants in several Christian churches in the region.
In Trenton alone, 30.1% of the people are Baptist, 1.3% are Methodist, 2.4% are Pentecostal, and 5.1% belong to other Christian faiths.
To conclude, if you prioritize living in a faithful community, you won't find most neighborhoods in Gilchrist County lacking.
Recreational areas
Gilchrist County has one distinct moniker: The Springs Capital of the World. Do you know why? This region has nine beautiful springs: Blue Springs, Ginnie Springs, Hart Springs, Rock Bluff Springs, Sun Springs, Lilly Springs, Bell Springs, Lumber Cap Springs, and Otter Springs.
As a resident of Gilchrist County, you can visit many of the springs in the region and lose yourself in fun activities like swimming, snorkeling, cave diving, tubing, and paddling.
This county also boasts many top-tier, family-friendly amenities, including recreational parks and natural resources with abundant wildlife and game.
Best Neighborhood in Gilchrist County
If you want to buy a home in Gilchrist County, consider living in the following neighborhoods:
Trenton
Trenton is Gilchrist County's county seat. By 2020, this city had 2,024 residents.
One of the outstanding qualities of Gilchrist County is affordable real estate. The average value of Trenton homes is around $196,835. Therefore, you can use the Hometown Heroes Loan Program to buy property in this city.
And If your household has school-going children or you plan to raise a family, good schools won't be an issue if you choose to live in Trenton. This city has several outstanding institutions, including Trenton Elementary School, Victory Christian Satellite Schools, and Trenton High School.
Bell
Does small-town living sound appealing? If yes, buying a home in Bell may be a worthwhile investment.
Bell is a small, quaint town tucked in Gilchrist County. This area had a mere 573 people in 2020, despite being Gilchrist's second-largest town.
Most of this town's residents own their homes, so the vibe is a laid-back, rural-mix feel. Plus, most people living here are conservative and value a community mindset.
Property is relatively cheap in Bell. The median home value in this small town is $79,500, which is more than 2X lower than the national average. That means you can comfortably afford housing in this area.
Worried this town may have insufficient schools? Rest assured that Bell has many accredited learning institutions, including Bell Elementary School, Riverside Christian School, and Bell High School.
Spring Ridge
Spring Ridge is a small, sparsely populated, unincorporated community in Gilchrist County. This neighborhood had around 400 residents in 2020, and the population hasn't grown much.
If you'd like to raise a family in an unincorporated area with fewer regulations, freedom to use your property as you choose, and smaller taxes, buy property in Spring Ridge.
Fanning Springs
Fanning Springs is a city located in Gilchrist County. By 2020, this city had a little over 1,000 residents. It's also home to one of the most popular parks in the Sunshine State: Fanning Springs State Park.
If you seek an attractive lifestyle destination, Fanning Springs won't disappoint. Plus, since it's a popular recreation and wildlife & nature-viewing center, you can run a small thriving enterprise in this city and reap handsomely.
This gorgeous city's median listing home price is around $198,989. And more than 70% of Fanning Springs' population live in their homes, meaning it's a friendly place.
Fanning Springs residents also have access to countless reputable schools in the county, including Trenton High School, Cedar Key High School, and Trenton Elementary School.
All Cities, Towns, and Neighborhoods in Gilchrist County
Bell
Spring Ridge
Trenton
Fanning Springs
Wanamake
Wilcox Junction
Blitchville
Williford
Neals
Wilcox
Wannee
Tyler
Curtis
Lottieville
Thames
Harvard
Waters Lake
Mutual
Craggs
Little Lake City
Ready to Start Your Journey to Homeownership?
What makes a particular area ideal for homeownership? Low living costs, good ambiance, low crime rates, exemplary schools, and economic opportunities. Gilchrist County has these qualities and many more, including mixed races and different denominations.
So, what's stopping you from buying a home in this region? Limited finances? If money is the primary obstacle, try applying for the Florida Hometown Heroes loan. Now that you know what this program requires from borrowers, determining if you're eligible should be a breeze.
Choose Your County for More Hometown Heroes Information