Hometown Heroes Loan Program: Learn How to Get up to a $25,000 Grant in Hendry County, Florida
Phil Ganz
/
9 Min Read
/
Jun 26, 2022
What is the Hometown Heroes Loan Program?
Hometown Heroes Loan Program assists qualified hero professionals in buying property in Hendry County without requiring a down payment.
Even if the spouse's income is not listed on the housing application, the program's particular mortgage guidelines allow for the mortgage to be approved regardless of the spouse's income. Program participants can purchase homes in the communities where they work and live.
After serving our country, veterans and other heroes can obtain their dream of becoming homeowners again through the Hometown Heroes program. Veterans looking to buy a home in their hometowns can apply for this program specifically designed for them. Unlike other similar mortgage loan products, there is no origination fee charged.
Qualifying Professions in Hendry County, Florida
For Hometown Heroes, you are welcome to apply if you are a veteran, active-duty military personnel, active-duty spouse, police officer, firefighter, school teacher, or guard.
The following occupations qualify as well:
Law enforcement officers
Correctional officers
Social worker
Optician
Active Military Personnel & Veterans
Podiatrist
Juvenile probation officers
Licensed Medical Physicist (X-Ray)
Certified nurse-midwife
Certified Basic X-Ray Machine Operator
Physical Therapist
Prosthetist Orthotist
Physical Therapist Assistant
Clinical Laboratory Personnel
Mental Health Counselor
Anesthesiologist
Certified Radiologic Technologist
Paramedics
Certified Radiology
Home health aide
Phlebotomist
Nursing home administrator
School psychologist
Pharmacist dentist
Radiographer Specialty
Licensed childcare operator
Electrologist FL
Educators
Acupuncturist
Massage Therapist
Pharmacist
Marriage & Family Therapist
Registered nurses
Licensed dietician
Assistant-Certified General
Veterinarian Assistant or Technician
Clinical Social Worker
Physician
School counselor
Physician assistant
First responders can become homeowners through the program. A down payment assistance grant is part of the program, which you can use to purchase or refinance a home. Grants will be awarded based on the household income of the applicants and will not exceed $25,000.
Grant Amounts Hendry County, Florida
Program participants can receive up to $25K in grant funds with no interest or payments.
According to how much of your own money you contribute towards the purchase or refinance, the grant amount ranges from $1,500 to $25,000 per purchase or refinance. You can't use it for rental properties or commercial real estate purchases.
If this program applies to you, you may also be eligible for other Florida Housing incentives, such as downpayment and closing cost assistance.
Income limits for Hendry County Florida
This loan program has income restrictions based on the area median income, or AMI, for Hendry County. The Hometown Heroes income limit for Hendry County is $118,950.00 annually. To receive this grant, you must make less than and no more than these figures annually.
Eligibility requirements
Available to first-time homebuyers or those without a mortgage for the past three years

Potential homeowners, who intend to purchase a home, must be able to afford the monthly payments on their mortgage based on their income level

Condos and multi-unit dwellings are generally considered investment properties for which this homeownership program is not intended

All applicants must meet the lending criteria of participating lenders in this program

All applicants must be living in the county at the time of loan closing
Hometown Heroes Loan Limits for FHA & USDA-RD
You will receive the maximum loan amount available to you! A homeowner can get the most with FHA is $420,680.00; for USDA RD, it's $420,680.00. Both require no minimum down payment. For both, sales prices may not exceed either limit, depending on your loan.
Hometown Heroes Loan Limits for HFA Preferred, HFA Advantage, and V.A
The maximum Hometown Heroes loan amount for HFA Preferred / Advantage is $646,420.00, and the minimum down payment is 0%. The maximum appraised value of the home can be no more than $646,420.00 when using an FHA product, and you will have to have an LTV (loan to value) of 85% or less.
How to Apply for the Hendry County FL Hometown Heroes Program
The Hometown Heroes program is available through the Florida Housing Finance Corporation (FHFC), a government agency in Hendry County.
Before applying for Hometown Heroes Grants, you should read the application guidelines on the FHFC website under "Programs."
Applicants eligible for the Hometown Heroes program must fill out FHFC documents. In addition, you must be living in Hendry County and purchase your home within a year after being approved for this program.
Once you get notification from FHFC that they have approved you for a Hometown Heroes grant, you can move forward with applying for financing with your lender.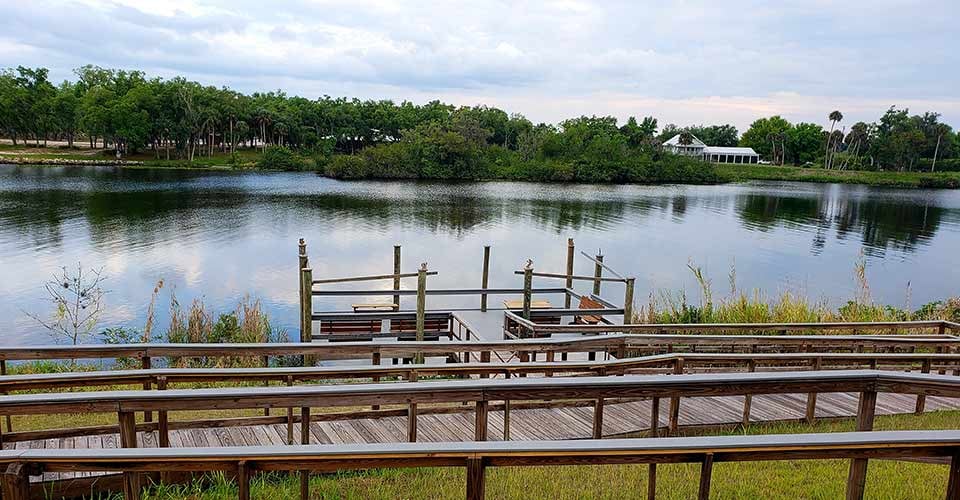 Cost of Living Hendry County, FL
The cost of living in Hendry County, FL, is 17% lower than the national average. According to realtor.com, the most affordable city in Harlem, with the median home price being $137K, according to realtor.com. The most expensive city in Hendry County is Clewiston at $41,759/year.
Housing
The cost of housing in Hendry County, Florida, is meager. The median price of homes in the county is $291K, which is lower than the state and national averages. In addition, the median rent price is $1,100 per month, which is significantly lower than both state and national averages.
Taxes
Hendry, Florida's median property tax rate is 0.98% of assessed value. Florida has no state income tax. This makes it very affordable to live in Hendry County if you are retired or trying to escape high state taxes.
Food
Food costs are slightly higher than they are across the country as a whole, but not by much - just 1% higher than the national average of $3,600 per year for two people who eat out at restaurants twice per week and buy groceries once per week
Transportation
The transportation costs in Hendry County are low. Commuting to work is easy because of the various public transportation options available.
Utilities
The cost of utilities in Hendry County is moderate. There are several ways that you can reduce your utility bills. For example, you could install solar panels or get a smart thermostat that automatically adjusts the temperature based on your daily schedule.
Medicine
The cost of medicine in Hendry County is moderate. You may find it cheaper to buy some medications online than at your local pharmacy or drug store. You can also find coupons online and save money on prescriptions through insurance plans and prescription discount cards.
Education
The cost of education in Hendry County is moderate as well. Public schools are free, while private schools charge tuition fees depending on your income level, where you live, and what kind of school you want to attend (private or public).
Private schools often have better facilities and resources than public ones, which can help students achieve better grades and test scores. However, if you want your child to attend a private school, then you will have to pay for it yourself since there are no government subsidies available for private schools.
The Best Public and Private Schools in Hendry County, FL
LaBelle Elementary School
LaBelle Elementary School is the only elementary school in Hendry County. It's a public school, and it serves grades K-5. It has a student body of 409 students and 35 teachers, with a student-teacher ratio of 12:1. The principal of this school is Mrs. Arolynne Hines. There are no private schools serving pre-K through 5th grade in Hendry County.
Ahfachkee School
Ahfachkee School is an independent school located in Clewiston, FL, that serves grades K-12 with a total of 51 students and 6 teachers on staff at last count. This means that the student-teacher ratio at Ahfachkee is about 9:1.
The tuition rate for Ahfachkee is $11,550 per year for students living within the school district and $15,000 for those living outside the district limits but within the same state (F.L.). Students with special needs will be offered an appropriate education with supplementary aids and services to ensure their success in school.
LaBelle High School
LaBelle High School is a public school. It has a total of 318 students in grades 9 to 12. The school offers several extracurricular activities such as Drama Club, Choir, Band, and Student Government Association. The school started in 1884 at 3400 West Main Street, LaBelle, FL 33935.
LaBelle Middle School
The LaBelle Middle School is a public school. It was established in 1993 and is situated at 1004 South Church Street, La Belle, FL 33935. It has a total of 269 students in grades 6 to 8. The school offers extracurricular activities such as the Academic Challenge Team, Future Farmers of America (FFA), Key Club, and Student Council/Spirit Club.
Advent Lutheran School
Advent Lutheran School is a private school located in LaBelle, FL. The school serves grades PK-8 and has an enrollment of 134 students. Advent Lutheran School has a 1:8 teacher-to-student ratio and a student-to-faculty ratio of 9:1.
Boca Raton School
Boca Raton School is a private school located in Boca Raton, FL. The school serves grades KG-8 and has an enrollment of 141 students. Boca Raton School has a 1:6 teacher-to-student ratio and a student-to-faculty ratio of 12:1.
International Christian Academy Of Labelle
International Christian Academy of Labelle is a private school in LaBelle, Florida. The school served students in grades K-12 and started in 1999.
The school has an enrolment of 30 students and 6 teachers, for a student-to-teacher ratio of 5:1. The International Christian Academy of Labelle has 30 students and 6 teachers on staff.
Clewiston Christian School
Clewiston Christian School is a private school located in Clewiston, Florida. The school served students in grades K-12 and started in 1995. Clewiston Christian School has an enrolment of 134 students and 9 teachers, for a student-to-teacher ratio of 15:1. The Clewiston Christian School has 134 students and 9 teachers on staff.
The King's Academy
The King's Academy is a private school that focuses on creating a well-rounded education for students. It has been operating since 1992 and provides an early college experience for high school students taking college courses.
This allows them to graduate with an associate degree or certificate before starting their senior year. The school also offers an online learning program for students who may want to attend but cannot be physically present for classes.
The Best Towns and Cities to Settle in Hendry County, Florida
LaBelle
LaBelle is a small town in Hendry County with a population of around 3,000. This town has a rich history and is known for being the birthplace of actor Danny Trejo. This is your place if you want to live near the Gulf of Mexico.
There are many things to do here, including fishing, boating, kayaking, swimming, and more! The people here are amicable and welcoming, so if you're looking to settle in Hendry County, this would be a great place to start.
Clewiston
Clewiston is another small town in Hendry County with around 2,000 people. Although this town has a small population, it's still home to several businesses, including restaurants, hotels, and even an outlet mall! This would be an excellent place for someone who wants to live in an area with lots of shopping options nearby but doesn't want to settle down in larger cities like Miami or Fort Lauderdale, where traffic can be very congested most days.
Montura Ranches
The city of Montura is in the central part of Hendry County. It's the county seat and has a population of about 16,000 people. This town has many things to do, including hiking, fishing, and golfing. The city offers many parks for its residents to enjoy as well.
Montura Ranches is a gated community located just outside of Montura City limits. This community has been around since 1990 and offers golf course homes ranging from 1,800 to 6,000 square feet.
Why Hendry County, FL is the Best Place to Live for Families and Young Professionals
Hendry County, FL, is an affordable area to live with a small-town vibe. The community has a lot of amenities, including restaurants, shopping centers, parks, and recreation areas, making it a great place to live. The county is also diverse, with residents from all walks of life. Hendry County, FL, is known for its low crime rate and excellent education system.
Affordable Housing
If you're looking for a place with affordable housing options for young families, then Hendry County, FL is the place for you. The median home price in Hendry County is $157,900, which is an absolute steal compared to other areas of Florida. You'll also find many affordable rental properties if you're looking to rent instead of buy right now.
Diverse Community
Many different cultures are represented throughout Hendry County, FL, making it an incredibly diverse community. People from all over the world live here and represent different religions and races, including African Americans, Caucasians, Hispanics, Asians, and Native Americans. This diversity gives the county an eclectic feel that makes it unique from other areas within Florida and other parts of the country.
Low Crime Rates
Hendry County has some of the lowest crime rates in Florida. The county is located in the heart of the Everglades, and it is not an area well known for violent crime or drug activity. Most people who live here will tell you that they feel safer than they did anywhere else they have lived.
A Great Education System
The Hendry County School System has been ranked one of the best in the nation. This means that not only will you be able to send your kids to a great school, but you'll also get to live in a safe environment while they are doing so.
Epicurean Delights
If you are looking for an area with plenty of things to do with friends and family, then Hendry County is the place for you. Many restaurants, bars, shops, and other local businesses cater to young professionals and families! If you love food (who doesn't?), this is definitely where you'll want to make your home!
Outdoor Activities for the Whole Family
Living in Hendry County, FL, you'll have access to some of Florida's best outdoor activities. There are plenty of parks and trails where you can go hiking, biking, and even kayaking. One of the most popular parks is Everglades National Park. Several other national parks are nearby, including Big Cypress National Preserve and Biscayne National Park.
Community Ties
Many community events occur throughout the year in Hendry County, FL, bringing people together for a good cause or just for fun! One example is the annual Chico Fest, which takes every March in Immokalee, FL. The event includes live music performances and vendors selling food worldwide! Other community events include art festivals and parades during holidays such as Christmas or Independence Day.
In Summary
Hendry County is one of the best places to live in Florida, not just because of the beautiful scenery and weather. It's also because there are so many things to do in Hendry County. If you are in a hero profession and desire to buy a home in this county, the Hometown Heroes program can slash your home buying costs with a special $25K grant. Find out if you qualify for this free money!
Choose Your County for More Hometown Heroes Information