Hometown Heroes Loan Program: Learn How to Get up to a $25,000 Grant in Jefferson County, Florida
Phil Ganz
/
8 Min Read
/
Jul 02, 2022
To minimize the impact of the unequal income distribution, most states offer assisted mortgage programs for individuals and families who would otherwise not afford a decent home. The US state of Florida offers Florida Hometown Heroes Loan Program, which makes housing affordable for qualifying individuals. This program is part of the many homebuyer assistance programs targeted at different demographics of the wider population.
Most federal/state-backed mortgage loans are available as reduced/zero-interest-rate loans, grants, or forgiveness loans to eligible residents. These programs aim to preserve homeownership and create housing stability by minimizing foreclosure or displacement. Below, we have covered more about Hometown Heroes Loan Program in Jefferson County, FL.
A Quick Overview of the Hometown Heroes Loan Program
As noted above, Hometown Heroes Loan Program, or simply Hometown Heroes, is one of the many homeowner loan programs available in Jefferson County and the broader Florida. This program makes housing affordable for eligible public servants such as educators, medical professionals, military personnel, first responders, etc.
Hometown Heroes is offered through The Bond Alternative (TBA) program. And unlike the other loan products, it doesn't have the 1% upfront origination fee familiar with other FL first mortgage loans.
The Hometown Heroes loan program offers a unique opportunity for eligible homebuyers to buy a home and remain in a community they love. This saves borrowers thousands of dollars in closing costs. It also guarantees a lower first mortgage interest rate and several other benefits to individuals who currently serve or are serving their communities.
And while the participating lenders aren't allowed to charge the 1% origination fee, they are permitted to charge reasonable, standard, and customary origination fees. In return, these lenders are paid 2.5% SRP (Service Release Premium) on all the Hometown Heroes (HTH) first-mortgage loans purchased by the US Bank. Like the other FL Homeowner Loan Programs, HTH is available as first and second mortgage loans. We have expounded more on this below.
First Mortgage Programs
Three loan products are available under the first mortgage FL Hometown Heroes Loan program. These are:
The FL First Heroes Loan (GOVT –FHA, USDA-RD, VA). This government-sponsored TBA loan product offers qualifying individuals a 30-year fixed-rate loan. Those who qualify for this loan automatically qualify for the down payment assistance.

The HFA Preferred Heroes. This is a conventional TBA loan product offered by Fannie Mae. It gives eligible borrowers a 30-year, fixed-rate loan and a reduced private mortgage insurance (PMI) premium for eligible borrowers below 80% of area median income (AMI). Those who qualify for this loan automatically qualify for the down payment assistance.

The FL HFA Advantage Heroes. Like the HFA preferred, this is a conventional, TBA loan product that gives eligible borrowers a 30-year, fixed-rate mortgage. However, it's offered by Freddie Mac and doesn't offer a reduced cost PMI. Those who qualify for the FL HF Advantage Heroes automatically qualify for down payment assistance.
Second Mortgage Programs
Second mortgages should not be confused with refinance loans. A second mortgage is a loan taken against the home equity while the first mortgage is still active. The latter replaces your primary mortgage and allows you to choose a new lender, change loan terms, take a new rate or even choose a different loan product. On the other hand, a second mortgage runs parallel with a primary mortgage, and you can borrow a lump sum or installments through a credit line. You also have the option to refinance a second mortgage. But this gets even riskier for both the lender and the borrower.
The FL Hometown Heroes second mortgages are a 5% loan assistance program available to borrowers earning up to 150% of the AMI. This assistance program slashes 5% of the total loan amount to a maximum of $25,000. In other words, if the loan amount exceeds $500,000, the loan assistance will remain at $25,000. That said, the FL Hometown Heroes second mortgage is a 0%, non-amortizing, 30-year deferred loan that is not forgivable.
It's worth noting that the loan is deferrable but becomes payable in full if the borrower:
Sells or transfers the property's deed.
Repays or refinances the first mortgage.
The borrower/mortgagor ceases to occupy the property.
Hometown Heroes Loan Requirements – First Mortgage
To qualify for the Hometown Heroes Loan program, you must meet two major loan requirements. These are: income limit requirements and purchase price limits. We have covered more below.
Income Limit Requirements
The 2022 Hometown Heroes' maximum income limit in Jefferson County is $121,800. Ideally, those who want to acquire a property in Jefferson using the FL Hometown Heroes loan must have an income that doesn't exceed the maximum income limit. It's worth noting that only the credit qualifying income applies. Household income isn't considered.
Before you are approved for the loan, you must provide enough documentation or proof of your income source and employment history. Often, you will be required to submit pay stubs or tax returns for the last two years.
Loan Limits Requirements
When buying a property in Jefferson County through the FL Hometown Heroes, the contracted purchase price must not exceed the county's purchase price limits. That said, the 2022 Hometown Heroes loan limit requirements vary based on the loan product you are applying for. The loan limit for FHA and USDA-RD loans is $420,680, while the loan limit for HFA Preferred, HFA Advantage, and VA loans are $647,200.
Who Qualifies for Hometown Heroes Loan Program
Now that you know the different loan products under the first and second mortgage loan programs let's see who qualifies. Typically, all the certified or licensed full-time frontline workers, first responders, military personnel, and correctional officers are eligible for the HTH Loan program. All the first-time loan products are meant for purchase only. Refinances or construction to permanent loans isn't permitted.
Below is a list of professionals who are eligible for the Hometown Heroes Loan Program:
Certified Medical Assistants, Paramedic and Emergency Medical Technicians (EMT), and clinical laboratory personnel.

Certified general radiographers, X-Ray machine operators, electrologists, and radiologists.

Mental health counselors, social workers, and marriage/family therapists.

Dentists and dental hygienists.
Hearing aid specialists.
911 Public Safety Communicators and firefighters.
Veterinarian and veterinarian assistant/technician.

Juvenile probation and detention officers.

Certified educators, career specialists, librarians, media specialists, school counselors, and psychologists.

Active military personnel and veterans. Both these groups are exempt from the first-time homebuyer requirement. Veterans must have a valid DD-214 reflecting discharge status deemed other than dishonorable. Surviving spouses must provide a valid certificate of eligibility (CEO).
The complete list of eligible occupations for the FL Hometown Heroes Loan Program can be found on the official Florida Housing website.
Veterans or eligible spouses must meet the VA eligibility requirements for a home loan to be accepted under the FL Hometown Heroes Loan Program. Some requirements include serving at least 90 days on active duty during wartime or 180 days during peacetime.
Similarly, there are income requirement exceptions for disabled veterans. Contact your mortgage lender to learn more about the program's exceptions and whether your situation qualifies.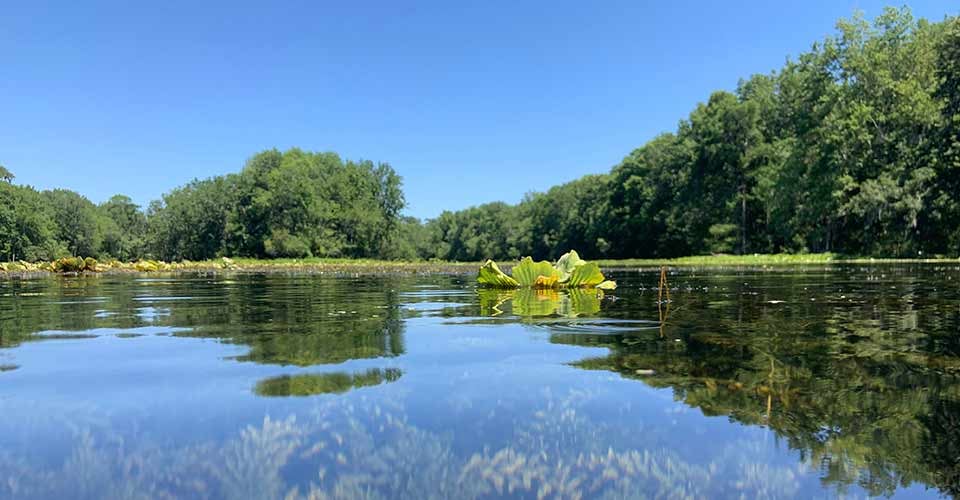 What You Should Know About Jefferson County, FL
Before purchasing a home, you must research and plan. This research tells you more about the home prices in the area. It also gives you an estimate of the minimum or maximum amount you should have to purchase a property in your most preferred town/city or community.
If you want to buy a property in Jefferson County, you have many great options. Jefferson has plenty of residential suburbs, towns, and neighborhoods you can choose from. We have covered this and more below.
Cost of Living
Typically, the cost of living in Jefferson County is less than the national average. The median household income in Jefferson is $39,086, while the average annual household income is slightly above $62,500. Pre-pandemic, the median home cost in Jefferson was below $200,000, less than that of Florida ($294,900) and the national average ($291,700). And while these figures might have significantly changed, Jefferson County's housing market remains affordable.
The cost of groceries and food is slightly lower, while utilities and transportation costs are higher than the national average. Healthcare costs are also slightly in this county compared to the national average.
Where to House Hunt in Jefferson County
Regardless of your unique taste and preferences, there are several places to call home in Jefferson County. Popular residential areas such as Monticello and Waukeenah welcome new homeowners every year who instantly fall in love with the suburban rural-mix feel these corners of Jefferson County have to offer.
The other towns to consider in your house hunt are:
Wacissa – This is one of the popular towns in Jefferson County, FL. 88% of the residents own their homes, with only 12% renting. The area is excellent for families, thanks to the scenic and adventurous outdoors offering many fun and recreational activities.

Lloyd – This is a small unincorporated community in Jefferson that's becoming a residential hotspot in the area. Homes in Lloyd offers extra privacy, added flexibility, and perhaps the opportunity to make more decisions about your property without additional government interference.

Aucilla – This is an unincorporated community in Jefferson County that, like Lloyd, finds preference among many homebuyers. The people in Aucilla are welcoming, and most residents own their homes. Some nearby communities include Capps, Lois, Greenville, and Sirmans.
The tree towns above are a few of the many areas you can choose from in Jefferson County. Always pay attention to the availability of excellent infrastructures such as rail and bus networks, social amenities such as parks, and your unique taste and preferences.
Learning Institutions in Jefferson County
Jefferson County has several learning institutions, including private and public schools, from kindergartens to middle and high schools. Some of the best colleges and higher learning institutions are located in Tallahassee, a thirty-minute drive from Jefferson County. Notable public schools include the Jefferson County K-12 Somerset School and the Jefferson County Adult Center.
Private schools in the area include the Franklin Academy Inc. and the Aucilla Christian Academy. Florida State University (FSU) and the Florida A&M are the two major universities serving the area. Others are the Tallahassee Community College and the Lively Vocational Technical College.
Is Jefferson County Family-Friendly?
Jefferson County has everything from high-end recreational and entertainment spots to exceptional health care, education, and transportation services. The county's health department provides medical services from dental to mental health services, plus there are several private hospitals in and around the county.
If you need a place of worship, there are numerous churches. You'll also find a Jewish Synagogue, Temple, Islamic Center, etc., in Tallahassee, just 25 miles from Monticello. Several other family-essential services and amenities are available in and around Jefferson County, and you'll surely love it here! Banking, insurance, and legal services are also available within the county.
Does it Accommodate Young Professionals?
Thanks to Tallahassee, the capital of Florida, Jefferson is a perfect place for young professionals. Whether you are interested in exploring new career options, finding new employers, or building your own business, Jefferson County has you covered. The county's strategic location from Tallahassee makes it a perfect residential community. This is the case if you want to be within a commuting distance from the capital while detaching from the city's hustle and bustle.
If you want to further your studies, particularly in the technology and engineering niche, you'll be close to one of the country's best universities, the Florida State University. The latter is home to the Tandem Van-DE-Graff Superconducting Accelerator & the Center for Materials Research and Technology. You will also find some of the world's few supercomputers – a CYBER 205 and the ETA-10 in FSU, thanks to the institution's Supercomputer Computations Research Institute (SCRI). FSU is famous for its criminal justice programs, film school, and humanities.
Qualifying Towns in Jefferson County
Jefferson County is a relatively small county and the only one in the state of Florida that borders the Gulf of Mexico & the state of Georgia. As per the 2020 US census, there were approximately 14,500 people, 5,780 households, and 3,760 families in the county. Monticello is Jefferson's County seat and the only city in the county. It's also one of the most popular areas among homebuyers, thanks to its proximity to county services and amenities.
Some of the census-designated communities in Jefferson County include Aucilla, Lloyd, Lamont, Wacissa, and Waukeenah. There are also several unincorporated communities popular among homebuyers. These include Capps, Cody, Drifton, Fanlew, Alma, Casa Blanco, Festus, etc. Contact your lender for clarification if you are unsure which towns or communities within Jefferson County qualify for the FL Hometown Heroes loan program.
Bottom Line
Florida Hometown Heroes program, available as first and second mortgage loans, is a homeowner assistance mortgage vehicle backed by Florida Realtors and overseen by Florida Housing. The program offers closing cost & down payment assistance for income-qualified, first-time homebuyers looking to purchase a primary residence in any of the 67 Florida Counties.
The loan carries no interest and can be deferred unless and until the borrower satisfies some conditions, i.e., refinances the home, vacates/sells the house, or repays the mortgage. This program complements the state, federal and local efforts to preserve and increase affordable housing for FL's frontline workers and educators.
Eligible borrowers would be broadly defined as public servants who have income that's less than 150% of the local or state's median income. In Florida, the average annual salary is around $62,000, but most Hometown Heroes earn less by a considerable margin. On the other hand, buying and owning a home is much more expensive. As of October 2021, the median home price had soared to over $400,000 in several FL counties, with the lowest being slightly below $200,000.
Therefore, the FL Hometown Heroes Program offers affordable mortgages to eligible borrowers who otherwise miss out on conventional mortgages and other state or federal-sponsored mortgage programs. With FL Hometown Heroes Program, only the borrowers' income and first-time homebuyer status is considered. In other words, if your spouse doesn't appear on the note, they aren't considered a borrower, hence doesn't need to meet the borrower requirements.
Choose Your County for More Hometown Heroes Information