Hometown Heroes Loan Program: Learn How to Get up to a $25,000 Grant in Lee County, Florida
Phil Ganz
/
9 Min Read
/
Jun 18, 2022
This turn of events is occasioned by the growing demand for homes in the Sunshine State, particularly in Lee County.
The good news is that the newly introduced Hometown Heroes Loan Program can help home hometown heroes with modest incomes enjoy homeownership in Lee County, Florida. This program will give frontline workers across Florida easy access to affordable first mortgages and flexible down payments for their future homes.
Plus, the program assures them of closing cost assistance that comes from grants amounting to $25,000. The $25,000 grant is a relief to these essential members of society, given that they can easily acquire some property regardless of their income.
Hometown Heroes Loan Program is wholly supported by a staggering $100 million. This funding was included in Florida's 2022-2023 financial year budget to eliminate some barriers critical workers face when securing home financing.
Hometown Heroes Housing Program in Perspective
The Florida Housing Finance Corporation (FL Housing) provides the Hometown Heroes Housing Program. It is a statewide financing program for those looking to acquire property.
First-time homebuyers like you can benefit from this home financing program through participating lenders. What this means is that the program can take care of your first mortgage products if you are one of the critical workers. It can also enable you to make the downpayment for the property you want to buy or provide solutions to the closing assistance.
The Florida Finance Corporation provides the Hometown Heroes grant through the Bond Alternative of the TBA program. In this regard, TBA plays a role in increasing and securing affordable housing for eligible frontline, agency, and military personnel in Lee County. With that being said, your income and first-time homebuyer status will be considered under the Bond Alternative incentive.
Income Limit For Lee County, Florida
Even though the hometown heroes loan program is set up for essential community members, those looking to benefit from it must meet FL housing requirements. This restriction is based on income requirements.
Further, the restriction establishes a limit with which an applicant cannot obtain the mortgage. The limit is set to ensure that only eligible borrowers qualify for the Hometown Heroes mortgage program.
In this sense, the income limits for essential workers in Florida, especially in Lee County, are routinely adjusted to meet the needs of different household sizes and the purchase price of the property. For instance, if you live in Lee County, your income limit for the Hometown Heroes grant is as follows:
2022 FL Hometown Heroes FHA and USDA loan limits stand at $420,680.00
2022 Hometown Heroes Conventional and VA loan limits stand at $647,200.00
2022 FL Hometown Heroes Income limits stand at $120,600.00
On the other hand, maximum loan limits state that the contracted buying price for the property should not exceed the existing buying price limits in the county (Lee County) where the home is being purchased.
Requirements for Hometown Heroes Loan Programs for Lee County, Florida
The critical qualifying workers face fewer eligibility requirements for their Hometown Heroes loan program. If you are one of these workers, you must be ready to submit these documents:
An attestation form of a completed Hometown Heroes Program
A clear copy of the Florida State license or certification
A copy of verification of employment (VOE)
Besides the above-stated requirements, the Hometown Heroes program allows essential members of society to receive about a 5% mortgage under a given set of conditions. One of these conditions prevents you from signing up for a second Hometown Heroes mortgage program after signing up for another down payment assistance program offered by Florida Housing Finance Corporation.
The other condition allows you to sign up for the mortgage once you have qualified for the down payment assistance from an accredited agency. In this regard, the agency of your choice must oversee the 3rd lien position.
Borrowers can use the reservation time to negotiate a rate with their mortgage leaders. Typically, this timeline starts 45 days before the actual day of purchasing the property. Beyond the 60-day deadline, borrowers are expected to pay extension fees, new repricing, or cancellation fees just in case they take the loan.
Eligible Occupations for Hometown Heroes Loan Program
To qualify for this program, you need to be a fully certified or licensed frontline worker, correctional officer, first responder, or military personnel. Apart from that, you must belong in one of these occupation categories to be considered for the Hometown Heroes program:
Department of juveniles justice and corrections:
A probation office
A detention office
A certified correction officer
A correctional probation officer
A sworn law enforcement officer
Prompt emergency and accident responsive:
A firefighter
'A certified paramedic
A 911 pubic safety communicator
A certified emergency medical technician(EMT)
A certified educator under one of these occupations:
Career specialist
Classroom teaching
School counseling
Social worker
School psychologist
Media/library specialist
Nursing field and childcare as a certified:
Nursing assistant
Child care operator
Childcare instructor
Practical nurse
Registered nurse
Health care practitioners working as:
Dentists
Dental hygienists
Certified nurse-midwife
Chiropractic physician
Podiatric physician
Pharmacists
Pharmacy technician
Osteopathic physician
Acupuncturist
Physician assistant
Anesthesiologist
Active military personnel and veterans can qualify for the Hometown Heroes loan, provided they submit the DD-214 forms that reflect their discharge status ( as honorable and not dishonorable). The surviving spouses of military members and veterans may also apply for the VA-backed mortgage to submit a valid Certificate of Eligibility (COE).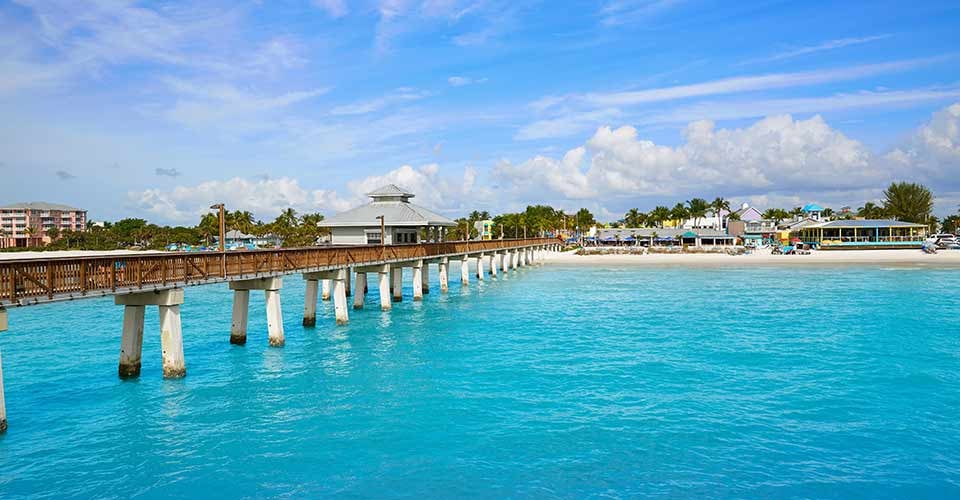 The Cost of Living in Lee County, Florida
In Southwest Florida, Lee County is home to more than 760,000 people. Cape Coral is Lee County's largest city with an estimated population of around 200,000. The county is also located on the Gulf Coast, with Fort Myers being its county seat.
Created in 1887, Lee County comprises Fort Myers, Cape Coral, Bonita Springs, Estero, Lehigh Acres, North Fort Myers, and Florida Metropolitan Statistical Area (MSA). The county is around 120 miles (approximately 190km) south of Tampa, Florida, and is the meeting point of the Caloosahatchee River and the Gulf of Mexico.
Lee County, Florida, Cost of Living Index
Compared to other counties across the United States, and the State of Florida, the cost of living in Lee County is cheaper than the nation's average. This cost of living is usually based on the nation's average of 100, which means that any amount less than 100 is considered cheaper than the US average. Alternatively, if the cost of living index is more than 100, it will indicate that Lee County is more expensive than other counties in the US.
The overall cost of health care, taxes, food, child care, housing, and other basic needs stands at an average of $ 3,000. This amount is lower than the State of Florida's average, which is about $ 37,000. The figure is also lower than the national average, which is $39,000.
Lee County, Florida, Median House Listing Price
Shelter or housing is one of the essential living components that residents of Lee County need. In particular, the median listing home price in Lee County is approximately $435,000 as of April 2022. This median price is trending up 35% year-over-year. But the median listing price per square foot is around $261, while the median home sold in Lee county is around $410,000.
Lee County, Florida, Median Income Per Household
However, income is an excellent determinant of homeownership and housing affordability in Lee County and elsewhere across Florida. With that being said, the median income per household in the county stands at $59,600 compared to Florida's average of $378,100 and the US average of $374,900. The per capita income in the past year is around $34,800 per household. These figures show that the median household income is lower than in most counties countrywide.
Other Expenses in Lee County, Florida
Additional living costs in Lee County consist of transportation, healthcare, and other contributions. Transportation is a crucial element of Lee County's cost of living, given that residents have to commute to work or move around and about.
On average, 12% of commuters drive to work daily compared to the US average of around 85.5%. This shows that the cost of transportation in Lee county is less than the nationwide transportation average cost. It means that a single person spends slightly more than $9,000 each year on transportation expenses in comparison to the nationwide average of $9,800.
A single adult in Lee County spends an average of $10,740 per year on healthcare. Individuals living below the federal poverty level in the county are likely to use their health insurance or have the income necessary to take care of routine or unexpected medical expenses.
Food cost is also an essential factor to consider when working out the cost of living in Lee County. The average cost of food per year is $32,00 for a single person with no family and $9,200 for an adult with a family. Take note that these estimates are only based on groceries but not the overall expenses of eating out.
Social security contributions, including federal and state income taxes in Lee County, amount to $4,900. The amount is subject to change depending on an individual's income and other sources of funds.
The Best Places to Purchase a Home in Lee County
Quite a large number of Lee County, Florida, residents own their homes. This is an indication that the real estate market is booming. So, choosing a place to buy a home in this vibrant neighborhood can be a daunting task.
Below are the best places to buy your home in Lee County:
Whiskey Creek
With a population of about 5000, Whiskey Creek in Lee County is one of the most exciting places to settle with your family. Living in this part of Florida provides a dense suburban feel, complete with that tranquility your family needs. About 91% of residents in Whiskey Creek own their homes. The median home value in this area stands at $232,000 against the national $217,599, while the median rent is $1,196 compared to the national leverage of $1,062.
Gateway
Gateway in Lee County, Florida, boasts a population of 10,702 and is one of the best locations to live in the state of Florida. Most retirees and young professionals live here. Gateway's Median home value is $297,800 compared to the national $217,500. Around 82% of residents own homes, while the rest (18%) pay rent. Medium household income in Gateway is $100,101. Living in Gateway, Lee County gives residents that unique sparse suburban feel with a vibrant nightlife, low crime rate, and economic and ethnic diversity.
Sanibel
Sanibel has a population of more than 7,000 and is among the best places in Lee County to call home. Living in Sanibel gives you an urban-suburban mixed feel. Around 86% of residents own homes, while 14% live in rental houses. Sanibel boasts many high-end restaurants, coffee shops, cafes, and recreational parks. The place is perfect for retirees and young families looking to stay away from the hustles and bustles of a busy urban setup. The median home value in Sanibel is around $721,200 compared to the national average of $217,500. The median household income for Sanibel Lee County residents is $108,081, while the national average is $62,843.
Villas
Villas' population as per the last census is 13,072. This part of Lee County is considered one of the lively places for young professionals, retirees, and families. Living in Vilas provides residents with that pleasant urban-suburban mixed feel, with around 59% of residents owning homes. Villas' median home value is $162,400 against the US average of about $217,500. Median rent stands at $1,254 compared to the national $1,062.
Estero
Estero is another good place to live in Lee County, Florida. This neighborhood offers an unforgettable dense suburban feel to all young and old residents. Around 86% of residents own homes against the 14% who prefer rented homes. This is attributed to the median home value of $339,600 (compared to the national $217,500), which allows most residents to buy homes. The median household income in Estero is $82,054 compared to the national $62,843, making this place ideal for young professionals and families.
Best Public and Private Schools in Lee County
Lee County is one of the places with the best-ranking schools in Florida. The county has 122 public schools serving more than 90,00 students. The county's top-ten ranked public schools include:
Florida Southwestern Collegiate High School
The Sanibel School
Oasis Charter Elementary School
Pinewoods Elementary School
Crista Mcauliffe Charter Elementary School
Fort Myers Beach Elementary School
Three Oaks Elementary School
Lee County Virtual Franchise
Trafalgar Middle School
Gulf Elementary School
The overall testing rank of public schools in Lee County is usually based on individual schools' combined reading proficiency and mathematics test score ranking.
Private schools in Lee County, Florida, are fewer than public schools. Lee County has up to 48 top private schools handling around 7,600 students. More than 77% of the private school in this county are religiously affiliated. There are also a few non-religious schools, including Montessori schools.
Here is a list of the best private schools in Lee County:
Bishop Verot Catholic High School
Canterbury School
Evangelical Christian School
Fort Myers Christian School
Good Shepherd Lutheran School
Saint Andrew Catholic School
Saint Francis Xavier Catholic School
Saint Michael Lutheran
Sonshine Christina Academy
Southwest Florida Christian Academy
Is Lee County A Suitable Place For Families and Young Professionals?
Lee County features affordable housing, accessible transportation, and an excellent education system suitable for all children. The county prides itself on countless open spaces, playgrounds, and parks for relaxation, adventure, and numerous outdoor activities.
Raising a family or starting a new life in towns within Lee County is also affordable. The health care system, food, and other basic needs are budget-friendly. Therefore, young individuals in various professions can enjoy the deep suburban feel of this country once they move here.
Additionally, they can earn a living from available superb professional opportunities. They can also take advantage of available transportation options, social networks, and amenities to make their life in Lee County count.
Town/Cities in Lee County that are Eligible for the Hometown Heroes Loan Program
As part of the vast state of Florida, Lee County stands to enjoy the benefits of this state. One of these statewide-level benefits is the Hometown Heroes Loan Program. Here is a complete list of towns and cities that the Hometown Heroes Loan Program covers:
Harlem Heights
Fort Myers Shores
Suncoast Estates
Tice
Punta Rassa
Olga
Lehigh Acres
Buckingham
Cape Coral
Fort Myers
Fort Myers Beach
North Fort Myers
McGregor
Iona
Three Oaks
Lochmoor Waterway Estates
San Carlos Park
Cypress Lake
Burnt Store Marina
Bonita Springs
Estero
Villas
Sanibel
Gateway
Whiskey Creek
The Bottom Line
The Hometown Heroes Loan Program aims to improve lives and raise the living standards of essential community members. Most significantly, this program is designed to transform communities around Lee County, Florida. Remember that Lee County is home to critical workers poised to benefit from this program. If you are among this group of workers, rest easy knowing that you are a beneficiary of the Hometown Heroes Loan Program.
All you need is to be a resident of Lee County, understand the income limit requirements, and know the maxim loan limits, and everything else will fall in place for you. Since you know these requirements and factors that make Lee County, Florida, favorable for living, it is time to go for the $25,000 grant.
Choose Your County for More Hometown Heroes Information