Hometown Heroes Loan Program: Learn How to Get up to a $25,000 Grant in Liberty County, Florida
Phil Ganz
/
8 Min Read
/
Jul 04, 2022
Liberty County, Florida, has an initiative called the Hometown Heroes Loan Program that can help you with housing costs in the area. If you're an active military veteran, surviving spouse, or an eligible frontline worker looking to buy a home in Liberty County, you can apply to receive up to $25,000 in grants.
(Aug 8, 2022)
You can use the money to cover down payments, appraisal costs, attorney fees, and other closing costs, but not rent or existing mortgage payments.
It might be your lucky season. Hundreds of county residents apply for this program each year and receive hundreds of thousands in grant money for purchasing their homes. This article will discuss everything you need to understand about the Hometown Heroes Loan Program, including how to qualify, requirements, eligible occupations, involved lenders, qualified cities, and reasons why living in Liberty County is a wise decision. Read on to learn more.
What is the HomeTown Heroes Program?
The Hometown Heroes program was created to help returning veterans, active military personnel, surviving spouses, medical workers, teachers, and many frontline workers become first-time homeowners. This program offers qualified applicants up to $25,000 for down payment assistance and closing costs on a mortgage loan for residential property in Liberty County.
Eligible applicants can use the grant dollars towards an FHA, VA, USDA-RD, HFA Preferred, or HFA Advantage financed loan issued in Liberty County. Some restrictions and requirements may apply based on your eligibility status. To be eligible for a HomeTown Heroes grant, you must meet specific requirements, including but not limited to:
Have no history of delinquent tax payments

Be a U.S. citizen or permanent resident (Provide proof of citizenship)

Have no felony convictions

Not be delinquent on any federal debt.

Not be delinquent on any state or federal student loans.

Provide all requested documentation verifying your income and expenses

Have been discharged or released from military service under honorable conditions

Not have received grant funds from other state or local government agencies within one year before the application date.
Income and Loan Limit Requirements
If you live in Liberty County and meet the income and loan limit requirements, this program may help you buy your dream home with zero percent interest rates on loans, grants, and tax credits. Here's what you need to know about how income and loan limits work in this program, including how these two factors affect eligibility for Hometown Heroes support.
The program is intended to make affordable housing available to low-to-moderate income households—only households with incomes equal to or less than area median income (AMI) qualify. If your household has an annual gross income of $118,950 or less, you may be eligible for up to a $25,000 grant when using FHA, VA, USDA-RD, HFA Advantage, or HFA Preferred mortgage loan.
If your income exceeds the maximum income limit requirements, adjusted for household size in Liberty County, it'll be challenging to qualify for the Hometown Heroes grant program. Some areas within the county might have more specific income requirements; check with your housing counseling agency to see if there are any local exceptions.
There are specific Federal Housing Administration (FHA), United States Department of Agriculture and Rural Development (USDA-RD), Veterans Affairs (VA), Housing Finance Agency (HFA) Advantage, or HFA Preferred maximum loan limits you must meet to qualify for the grant program. Hometown Heroes Loan Limits for FHA and USDA-RD in Liberty County is $420,680. The maximum limits for HFA Preferred, HFA Advantage, and VA is $647,200. The contracted purchase price cannot exceed the purchase price limits in Liberty.
How to Qualify
There's no cost to apply for the Hometown Heroes grant program. You must meet all the eligibility requirements and complete a few documents. This grant will assist you with down payment assistance for purchasing your first property. Eligible applicants will be matched with funding based on their mortgage loan amount, down payment amount, income, and home location within Liberty County.
To qualify for the Hometown Heroes Loan program as a veteran, you must be retired military personnel and be committed to owning or buying your first home. The grant fund may be available for honorably discharged veterans within 12 months after discharge from one of the military services, including the Army, the Airforce, the Navy, the National Guard, and other departments within the military. Veterans or young military members who have been retired from service due to disability are eligible for these grants as long as they have been qualified by any U.S. government agency with an honorable discharge. First, you must qualify for a VA, FHA, USDA-RD, HFA Advantage, or HFA Preferred guaranteed loan.
If you're looking to qualify as an active military member, the Hometown Heroes program requires you to be full-time active military personnel. VA loan officials must deem you as active duty or in-residence. Active duty is defined as anyone on active military duty in any branch of service (Army, Navy, Air Force, Marines) or commissioned corps of National Oceanic and Atmospheric Administration (NOAA), Public Health Service (PHS), Coast Guard, or National Guard. While many Reservists qualify for the program, all active military personnel must consider their assignment status before applying.
To qualify as a surviving spouse, you must be married at least nine months before your spouse dies. Your marriage also must have been valid under state law (you were not married by proxy or common law). If you met these two requirements and didn't remarry after that date, you'll meet all requirements for becoming eligible as surviving spouses. You must also provide the Veterans Affairs certificate of eligibility (COE). This is given when you've provided proof of marriage.
How Many People Qualify for this Grant Program in Liberty County?
There's no precise number of how many people are awarded this grant, but a considerable percentage of eligible applicants have received loans through Hometown Heroes. If you're one of them, you know it doesn't cost anything. You never pay interest or fees; you can use your funds to cover your down payment and other closing costs. All the program asks for is that you work with a local lender who participates in the program. If you meet these requirements, then there's no reason why you shouldn't be among the following lucky applicants in Liberty County.
The program is designed for first-timers who live or work (either career or volunteer) in any area that qualifies and meets eligibility criteria (again, Liberty County must be your primary residence). Unfortunately, not every eligible applicant will be awarded this home financing assistance. So, if you're looking to benefit from the program, ensure you gather all the required documents, apply early, and follow all the instructions from your lender.
Job Occupations That Qualify for the Hometown Heroes Grant in Liberty County
If you're looking to buy your first home, the Hometown Heroes Grant may be your ticket to getting there. While you must meet the program's eligibility requirements, various specific job occupations qualify. To find out more about this opportunity and if you qualify, check out the list of eligible occupations below:
Firefighter
Certified Medical Assistant
Clinical Laboratory Personnel

911 Public Safety Communicator

Certified Paramedic and Emergency Medical Technician (EMT)

Certified Basic X-Ray Machine, Operator, General Radiographer, Radiologic Technologist, Radiology Assistant, and Specialty Technologist

Clinical Social Worker, Marriage & Family Therapist, and Mental Health Counselor

Dentist and Dental Hygienist
Electrologist

Hearing Aid Specialist

Juvenile Detention Officer and Juvenile Probation Officer

Certified Educator, Classroom Teacher, Career Specialist, Librarian/Media Specialist, School Counselor, Social Worker, and School Psychologist

Licensed Medical Physicist (X-Ray)
Licensed Dietician or Nutritionist
Podiatric Physician
Pharmacist and Pharmacy Technician

Athletic Trainer

Physical Therapist and Physical Therapist Assistant

Health Care practitioners, including Physicians, Physician Assistants, and Anesthesiologists

Acupuncturist

Certified Nurse and Midwife

Osteopathic Physician under FL Board of Osteopathic Medicine Osteopathic Physician

Prosthetist Orthotist, Prosthetist, Orthotic Fitter, and Orthotic Fitter Assistant

Home Health Aide
Psychologist
Massage Therapist
Optician
Respiratory Therapist

Licensed Nutrition Counselor

Licensed Childcare Operator (Owner of Childcare Facility) Childcare Instructor (employed by a LICENSED childcare facility, REGISTERED, or LICENSED home childcare provider)

Nursing Home Administrator

Osteopathic Physician

Occupational Therapist and Occupational Therapist Assistant

Phlebotomist (employed as a full-time phlebotomist and has completed an accredited phlebotomy course)

Sworn Law Enforcement Officer, Correctional Probation Officer, and Certified Correction Officer

Speech-Language Pathologist or Audiologist, Speech-Language Pathology Assistant, or Speech-Language Audiologist Assistant

Registered Nurse (RN), Licensed Practical Nurse (LPN), and Certified Nursing Assistant (CNA)

Veterinarian Assistant or Technician
Veterans
Surviving spouses
Active military members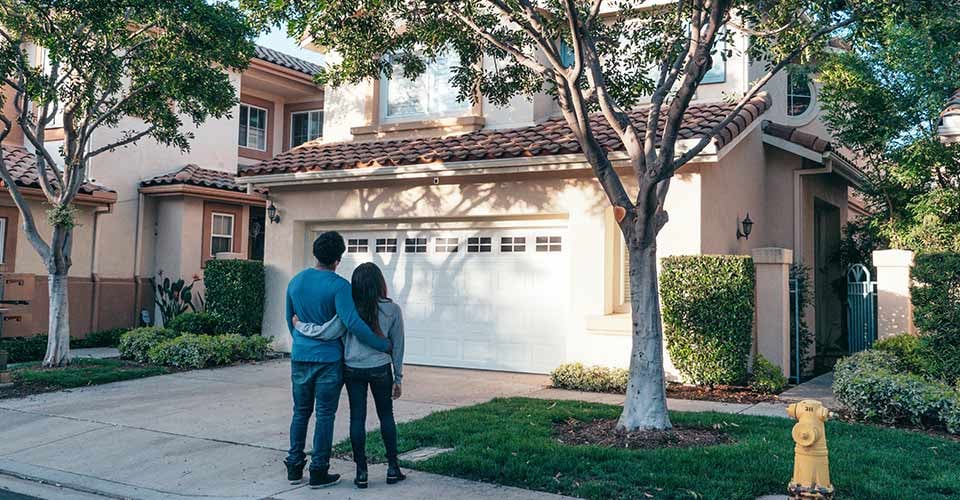 Top Reasons to Live in Liberty County, Florida
Are you looking to relocate and start your own new life in Florida? If so, Liberty County might be the right choice for you. There are many reasons why Liberty County, Florida, should be your next place of residence, but there are only five that stand out among the rest, including;
Affordable Cost of living
Are you tired of living paycheck to paycheck? Do you want a better quality of life without spending more money? Liberty County is one of Florida's best-kept secrets. It may not be Miami Beach, but it's a great place to live at an affordable price! It offers a low cost of living and lower property taxes, meaning when it is time to pay your property taxes each year, you'll likely pay less than most areas in the United States.
Liberty County is a great place to start if you're looking to invest in real estate—for a second home or as an investment. The market is affordable and well-priced for its location. And property values are often higher than in other surrounding areas. The typical home value in this Liberty is $155,455, which is subject to adjustment annually, meaning your investment will continue to grow over time.
Suppose you want high-quality medical assistance or to earn your degree without debt. In that case, it might be worth looking into one of the healthcare and education facilities around the county. In terms of health care services and education, you can get great doctors and teachers at a fraction of what they would cost elsewhere. You can also save money on groceries and clothing at every turn. Plus, some of your everyday expenses—like entertainment and transportation—will likely be less expensive than most counties in Florida.
Great Towns to Buy a Home
It might be fair to say that every county has excellent towns. It's true, though—Liberty County is chock-full of great towns and cities. Liberty County will have what you need if you want to live near beaches, enjoy some of Florida's best golf courses, or soak up some sunshine on your front porch. From quaint communities to bustling metropolises and everything in between, if you're looking for a great place to settle down or raise a family, chances are high you'll find it here.
With such an abundance of beautiful places to call home, it's no wonder many people are making their way here each year. Some of the best neighborhoods to buy a home in Liberty County include but aren't limited to Hosford, Bristol, Sumatra, and Lake Mystic.
Excellent Public and Private Schools
Like many other communities, all the schools in Liberty County have adopted state-of-the-art technology and curriculum. While each school district has its own unique programs, there are some common themes throughout a focus on high academic standards, strong support for student clubs and activities, and high graduation rates. The county has several public and private options to choose from depending on your child's individual needs.
Regardless of which school you choose for your children, you can rest assured that they will receive a top-notch education that will prepare them for college or a career. Some of the best schools include Liberty County High School, W.R. Tolar K-8 School, Hosford Elementary Junior High School, Apalachicola Forest Youth Academy, Liberty Early Learning Center, Liberty Wilderness Crossroads, Liberty Virtual Instruction Program, Liberty Virtual Franchise, and Liberty K12 Virtual. Top private schools include Apalachicola Forest Youth Camp and Liberty Wilderness Crossroads Camp.
Family Friendliness
Liberty County is one of America's safest communities. And when you look into why that's true, it makes sense: citizens take pride in their community and watch out for each other. With thousands of acres of green space and some of Florida's most popular parks, there are plenty of opportunities for kids to play and explore nature. The area is a great place to raise a family.
Camping grounds are plentiful, as well as natural landmarks where families can experience wildlife and marine life in their natural habitat. There are also numerous attractions for all ages within an hour's drive from any part of Liberty County, including theaters, museums, and professional sporting events.
Benefits to Young Professionals
Liberty County is a great place for young people looking to get their first job or advance their careers. With a thriving economy and business community, there are plenty of opportunities for anyone willing to work hard and get ahead. This spectacular community is full of activities for young professionals and college students alike. Whether you're a single person looking to meet other singles or a family looking for space to expand your brood, you'll feel right at home in Liberty County.
List of Cities Qualified for Hometown Heroes Grant Program
The first eligibility requirement of the Hometown Heroes grant program is that you must be a permanent resident living and working in Liberty County. Your contracted home must be your primary residence in one of the census-designated areas within the county. So if you're planning to purchase a home in Liberty County, below is a list of cities/towns qualified for the famous Hometown Heroes grant program:
Bristol
Hosford
Sumatra
Telogia
Lake Mystic
Estiffanulga
Bottom Line
There's a government program in Liberty County, Florida, designed to help military members, their families, medical officers, teachers, law enforcement officers, and other frontline workers struggling with housing costs. The Hometown Heroes Loan Program allows you to borrow up to $25,000 at no-interest rates, with no fees or hidden costs, to use to purchase an existing home in Liberty County. If you think your job occupation is eligible, it might be your perfect time to take advantage of this heroes' program. For information, don't hesitate to get in touch with your lender and start your application process.
Choose Your County for More Hometown Heroes Information