Hometown Heroes Loan Program: Learn How to Get up to a $25,000 Grant in Martin County, Florida
Phil Ganz
/
8 Min Read
/
Jun 13, 2022
Hometown heroes like firefighters, police officers, nurses, and teachers struggling to keep up with the soaring home prices in Florida have been a thing of the past ever since the Hometown Heroes loan program was introduced. It's a relief since they enjoy down payment and closing cost assistance when purchasing a home.
(Jun 30, 2022)
The program is supported by the $100 million funding that Floridian lawmakers added to the state's 2022-2023 financial year budget. It seeks to make housing more affordable by dealing with some of the barriers critical workers face when trying to secure home financing.
On the good side, hometown heroes get to save on down payment and closing costs when purchasing a home. These savings are way beyond what they would get from other government or non-government-backed housing programs. If you are a hometown hero and want to apply for the $25,000 grant, you should know everything.
About Hometown Heroes Housing Program
The Hometown Heroes Housing Program is a statewide home financing program offered by the Florida Housing Finance Corporation (FL Housing). It offers eligible first-time homebuyers first mortgage products and down payment and closing assistance solutions through participating lenders. The role of these lenders involves originating, underwriting, closing, funding, and delivering loans.
FL Housing offers the Hometown Heroes loan program through The Bond Alternative (TBA). TBA helps increase and secure affordable housing for frontline/emergency and military personnel (veterans and active duty) in Florida. Your first-time homebuyer status and income will only be considered under the TBA incentive.
Unlike other first mortgage loan products offered by FL Housing, Hometown Heroes doesn't charge a 1 percent upfront origination fee. FL Housing also doesn't require lenders to charge the origination fee. Instead, it allows them to charge standard and customary but reasonable origination fees.
First Mortgage Program
You have to familiarize yourself with the two conventional and three government loan programs offered by FL Housing. These programs include the following:
FL First (The Florida First Heroes) includes government-backed USDA-RD, VA, and FHA, offering a 30-year fixed-rate and a chance to qualify for down payment assistance.

The HFA Preferred Heroes for TBA (conventional Fannie Mae product) offers a 30-year loan at a fixed rate, reduced PMI premiums if your loan is below 80 percent AMI, and down payment assistance.

The FL HFA Advantage Heroes for TBA (Conventional Freddie Mac offering) comes with a fixed-rate mortgage on a 30-year term with reduced-cost PMI if your AMI is below 80 percent and down payment assistance.
FL Housing requires you to be a certified or licensed full-time frontline worker, military personnel, correctional officer, or first responder to qualify. You also need to give a valid copy of your Florida certification or license and VOE to support your occupational eligibility.
It's impossible to combine this down payment assistance program with any other down payment assistance program offered by FL Housing. However, FL Housing may allow you to use down payment assistance from a different agency if the agency takes a third lien position in your loan.
You have 60 days before getting the loan to lock in a rate and 45 days to reserve a home you want to purchase. Buying a home with a home loan past the 60-day deadline may lead to more extension fees, reprising costs, and cancellation.
Income and Loan Limits for Martin County Fl
FL Housing requires you to meet various income limit requirements, which are adjusted for the county you live in, the property being bought, and household size. You also have to meet maximum loan limits to ensure that the purchase price doesn't exceed the purchase price limits in the specific county you want to buy a home.
The 2022 Hometown Heroes income limit for Martin County is currently $120,000, while the Hometown Heroes loan limit for FHA and USDA-RD stands at $431,250. VA, HFA Advantage, and HFA Preferred have a Hometown Heroes loan limit of $647,200.
What it Takes to Get the $25,000 Grant in Martin County FL
The participating lender will underwrite the grant under the FL Housing eligibility requirements. You must present the lender with an executed sales agreement before locking a rate or reserving. Your lender will rely on this information to determine if you qualify for the Hometown Heroes loan based on the program requirements.
You will also be obligated to occupy the new home as your primary residence at least 60 days after closing. Home financing should be a purchase-only loan and not a refinancing solution.
The FICO score for FL First for TBA (USDA-RD, VA, and FHA) is 640 and 680 for manufactured homes. For the HFA Advantage for TBA (offered through Freddie Mac) and HFA Preferred for TBA (offered through Fannie Mae), the minimum FICO score is 640, while the minimum score for a manufactured home is 680.
The debt-income ratio for FL First for TBA is 45 percent for USDA, 45 percent for FHA and VA, and 50 percent for FHA and VA. DTI ratios for a Fannie Mae offering are up to 50 percent (over 680 FICO) and up to 45 percent (640 to 679 FICO score. For the Freddie Mac offering (HFA Advantage for TBA), the maximum DTI ratio is 50 percent (with a 680 plus FICO score), and 45 percent of your FICO score ranges from 640 to 679.
Cosigners and Non-citizen Applicants
Participating lenders consider your cosigner income in the program income, just like FL First uses credit income as a qualifying tool. However, your cosigner's income may disqualify you for the reduced-cost mortgage insurance.
If you are a non-citizen looking to qualify for the Hometown Heroes loan program, you must abide by agency and GSE guidelines. According to these guidelines, you need adequate documentation to prove citizenship. You also need to have the legal ability to lawfully and permanently live in the sunshine state.
Eligible Occupations
The Florida Housing Finance Corporation puts a lot of emphasis on the occupational requirements for the Hometown Heroes loan program. You must have a full-time occupation in the position highlighted in your professional license.
You can apply for the $25,000 grant in Martin county if you've been employed in the juvenile justice and corrections sector. Your profession should be a correctional probation officer, certified corrections officer, juvenile probation officer, juvenile detention officer, or a sworn law enforcement officer for your application to be considered.
Professions such as paramedic, 911 public safety communicator, firefighter, and emergency medical technician are eligible. Your job as a classroom teacher, career specialist, librarian, media specialist, school counselor, social worker, or school psychologist can also qualify you. Hometown Heroes may also suit you if your occupation requires immediate emergency or accident reports.
Other eligible occupations include registered nurses, practical nurses, nursing assistants, childcare operators, and childcare instructors. The program also covers health care practitioners working as anesthesiologists, physicians, pharmacists, podiatrists, osteopaths, chiropractors, acupuncturists, midwives, and dentists.
You may apply for home financing under Hometown Heroes when working in massage therapy, occupational therapy, speech-language pathology, nursing home administration, athletic training, and nutrition. The same applies to prosthetics, orthotics, radiology, psychology, and veterinary fields.
Do Active Military Personnel and Veterans Qualify?
Active military personnel and veterans qualify for the Hometown Heroes loan program. However, the first-time homebuyer requirement doesn't apply to their case.
If you are an active-duty military member or veteran, you have to submit a copy of your military ID.
The DD-214 submitted should reflect your discharge status as honorable rather than dishonorable for a veteran. As a surviving spouse to a veteran or an active-duty member, you can only seek home financing under the VA-backed option. You also have to submit a valid COE (Certificate of Eligibility) to prove your eligibility for financing.
Cost of Living in Martin County, FL
In Martin County, Florida, the cost of living is 6.2 percent higher than the national average. Unemployment rates in this county also stand at 4.1 percent, making them lower than the country's average (6.0 percent). The county experienced positive job growth in the past years, with jobs increasing by 2.1 percent.
During March, April, and December, Martin County experiences pleasant weather conditions. On the other hand, July and August are the most uncomfortable months due to the harsh weather.
It takes 26.3 minutes to commute in the county, unlike 26.4 minutes in the entire country. Since home prices have appreciated in the past 10 years by 8.3 percent, it costs a median price of $348,700 to buy a decent home in Martin County.
Public Schools in the county spent about $10,295 per student, which is low compared to the national public school expenditure of $12,383. There are also 14.7 students per teacher in Martin County, FL.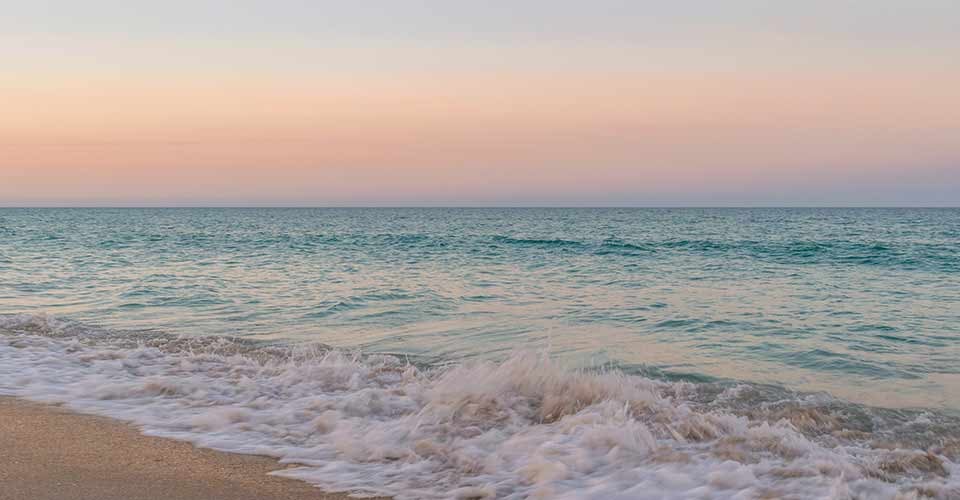 Best Places to Buy a Home in Martin County, FL
Martin County, Florida, seems to be an excellent place to buy a home, with the home appreciation rate standing at 18.1 percent in the past 12 months. The median price of a residential unit is $348,700 for a county with 12 cities and over 1,200 homes for sale.
In Martin County, FL, the median listing home price is $499,000, while the median listing home price per square foot is $290. For the recently sold properties, the median selling price is $475,000. Attractive places to buy a home in the county include Stuart, Palm City, Jensen Beach, Hobe Sound, and Jupiter Island, as discussed below:
Stuart
Stuart boasts affordable multi-family residential units like a city in Martin County, FL, with 31 zip codes. Stuart's median listing home price is $400,000, while the median listing home price per square foot is $281. Homes that were recently sold attracted a median sale price of $375,000.
Palm City
Palm City is a census-designated town in Martin County with 23,120. It has 8 neighborhoods which are all part of the Port St. Lucie Metropolitan Statistical Area.
In this census-designated town, the median listing home price is $725,000, while the median listing home price per square foot is $290. Homes in the area also sell for a median price of $575,000.
Jensen Beach
With over 11,707, Jensen Beach is a census-designated place in Port St. Lucie, Florida, Metropolitan Statistical Area. It lies in Martin County, FL, and boasts a lucrative housing market.
Of all homes listed for sale, the median listing price is $550,000, while the median listing price per square foot is $407. Residential properties also sell for $503,000 in Jensen Beach.
Hobe Sound
Located along Treasure Coast, FL, Hobe Sound is a census-designated place and an unincorporated area with a population of 13,163. It consists of 3 neighborhoods with listed properties with a median price of $584,500. The per square foot median listing home price stands at $294, while the median sold home price is $560,000.
Jupiter Island
Jupiter Island is a town lying on Jupiter Island, a barrier island in Martin County, Florida. The town has a population of 817 and a housing market favoring luxury buyers. It is also part of the Treasure Coast, and it is located in the Hobe Sound community.
Listed homes in Jupiter Island have a median listing price of $1.2 million and a median listing home price per square foot of $529. Properties sold in this town also fetched a median selling price of $1.1 million.
Best Public and Private Schools in Martin County, FL
With one of the highest numbers of top-ranked public schools in Florida, Martin County has 37 public schools and an enrollment of 18,952 students. The public schools have a reading proficiency score of 58 percent (which is higher than the statewide average of 56 percent). They also have a math proficiency score of 66 percent (which is higher than the nationwide average of 59 percent.)
Minority enrolment of students in the county is 42 percent, which is less than the statewide average of 62 percent. Here are the top-ranked public schools in Martin County:
Clark Advanced Learning Center (Math: 80 percent and Reading: 95 percent)
Hidden Oaks Middle School (Math: 88 percent Reading: 75 percent)
Palm City Elementary School (Math: 80 percent and Reading: 77 percent)
Bessey Creek Elementary School (Math: 77 percent and Reading: 76 percent)
Citrus Grove Elementary School (Math: 72 percent and Reading: 72 percent)
Best Private Schools in Martin County, FL
Martin County has a record number of 10 private schools with 1,846 students as of 2022. These schools' average acceptance rate (84 percent) is lower than the statewide average acceptance rate (86 percent).
Eighty percent of these schools have affiliations with religious institutions (primarily Catholic and Christian). The top five best private schools in Martin County include:
Community Christian Academy (Baptist)
First Baptist Christian School (Baptist)
Hobe Sound Christian Academy (Christian)
The Pine School
Redeemer Lutheran School (Lutheran Church Missouri Synod)
Is Martin County, FL Suitable for Young Professionals or Families?
Martin County is famed for its natural beauty, including access to a diverse array of waterways and access to the Gulf of Mexico. The county is centrally located on Florida's Treasure Coast and boasts access to the attractions in Orlando and Miami within one hundred miles. Encompassing Port Salerno, Palm City, Stuart, Indiantown, Jensen Beach, Jupiter Island, Hutchinson Island, and Hobe Sound communities, Martin County offers residents an exceptional quality of life.
The schools are consistently top-ranked in the State of Florida. Residents and visitors enjoy more than 70 parks and a vibrant and bustling lifestyle to keep them occupied. Even readily available amenities such as shops, supermarkets, venues, clubs, bars, and potential employment for young professionals and families.
Cities/Towns in Martin County, FL that are Eligible for the Hometown Heroes Loan Program
Martin County comprises towns, census-designated places, and incorporated cities. Here's a list of the towns, cities, and places in the county covered by the Hometown Heroes loan program:
Hobe Sound
Indiantown (incorporated)
Stuart
Jensen Beach
Jupiter Island (Incorporated)
North River Shores
Port Salerno
Palm City
Rio
Sewalls Point (Incorporated)
The Bottom Line
The Hometown Heroes Loan Program is proof that the Florida Housing Finance Corporation is dedicated to helping those who serve their communities in challenging times. Through Hometown Heroes, eligible workers get down payment and closing cost assistance. The first mortgage also comes with lower rates, making them affordable to the heroes.
Choose Your City for More Hometown Heroes Information