Hometown Heroes Loan Program: Learn How to Get up to a $25,000 Grant in Nassau County, Florida
Phil Ganz
/
8 Min Read
/
Jun 11, 2022
From world-class tennis courts and championship golf courses to horseback riding at sunset and kayaking at sunrise, there's a lot to love about Nassau County. Nestled along the Georgia border in Northeast Florida, Nassau County features picturesque countryside to the west and a unique tapestry of scenic beaches to the east.
(Jun 30, 2022)
Some of Florida's most appealing and preserved sand dunes grace this county's shoreline. However, with so many home buyers wanting to live in this county, finding affordable home financing can be quite challenging for anyone looking to buy a home in Nassau County. That's where the Hometown Heroes Housing Program comes in. This program remains a popular alternative for Nassau County, FL, first-time homebuyers, and those looking to refinance.
It offers grants and home loans for specific occupations and individuals with certain disabilities. And if you're eligible for financial assistance, you could easily qualify for up to $25,000 to help you achieve your homeownership dreams.
Here's everything you need to know about the Hometown Heroes Housing Program in Nassau County as you make your mortgage decision.
What's the Florida Hometown Heroes Housing Program?
Homeownership has always been part of the American dream following World War II. The common notion here is that any citizen can put in the effort to get a decent education and a promising career. And if they work smart and save well, the return will be a lovely home for their loved ones to live in.
However, achieving this dream hasn't been easy over the last decade due to the rapid increase in housing values. In Florida, for instance, the median price of a house increased by more than 58% in 2016. By December, the prices had risen by 21% from the previous year.
Some of the most affected workers include law enforcers, teachers, firefighters, paramedics, and nurses. These frontline workers and educators who'd already given so much during the pandemic subsequently found themselves thrust out of the housing market, unable to raise enough money for closing costs and a downpayment for a home, and therefore unable to live within the neighborhoods they served.
Given this, the Florida government launched the Florida Hometown Heroes Housing Program on June 1st, 2022, to assist eligible frontline workers in buying a home. The Florida Legislature passed this initiative, and it was announced to begin on June 1st.
Who's Eligible for the Grant in Nassau County, Florida?
The Florida Hometown Heroes Housing Program aims to help individuals in more than 50 professions buy their first home, making homeownership affordable for those who serve in frontline professions in the community.
This scheme offers downpayment and closing costs assistance to frontline workers purchasing homes for the first time, provided that they meet specific income limits for their county.
For instance, in Nassau County, the maximum Hometown Heroes income limit is $118,950. On the other hand, the maximum Hometown Heroes loan limit for USDA-RD and FHA loans is $432,400. Lastly, the maximum Hometown Heroes loan limit for HFA Advantage Program, HFA Preferred, and VA loans is $710,700.
The scheme also provides cheaper rates on first loans with the Freddie Mac, Fannie Mae, RD, VA, and FHA with no original fees and fewer upfront payments. If you live in Nassau County, you may be eligible for a grant if you're a;
Sworn law enforcement officer
Correctional probation officer
Firefighter
Certified paramedic
Childcare instructor
Health care practitioner
Certified medical assistant
Pharmacist
Dentist
Occupational therapist
Licensed nutrition counselor
Clinical social worker
Active military personnel
Veterinarian
The Florida Housing and Finance Corporation administers this program. Of all Florida Housing's closing costs and down payment assistance programs, the Hometown Heroes Housing Program has the most general complete eligibility.
How to Qualify for a Grant in Nassau County
As earlier mentioned, the Florida Housing and Finance Corporation manages this program. The Legislature established it 40 years ago to help Floridians obtain affordable rental housing and homeownership. It approved $100 million for Florida Housing to administer the Hometown Heroes Housing Program.
To qualify for the $25,000 grant, you must;
Be certified in one of the eligible professions
Reach the income criterion for your county
Work with an endorsed loan officer
Have a FICO score of 640+
For those with credit scores ranging from 640 to 679, the back-end debt-to-equity ratio should be lower than 49.99%. Homebuyers with credit scores of 680+ may qualify for a back-end ratio of 49.99% or whatever Automated Underwriting permits.
Best Areas to Purchase a Home in Nassau County, Florida
Located in the northeastern section of Florida, US, Nassau County is home to a magnificent selection of experiences and attractions, making it a nice place to settle with your family. Before you even start your home buying search in Nassau County, you'd want to know which area to move to. Several factors can influence your choice of a place, like demographics, amenities, local community, nearby schools, and more.
Here are our top 6 places to buy a home in Nassau County:
Fernandina Beach
If you're thinking about buying a home in Fernandina Beach, you might be wondering what it's like to live in this area. As a laid-back and gorgeous historic island city, Fernandina Beach has excellent weather and several outdoor attractions to keep you and your family busy. The family activities, charm, kindness, and friendliness of the locals, and incredible native wildlife and scenery aren't easily matched by other cities.
Consider purchasing a home in Fernandina Beach if you're looking for a vibrant and attraction-filled island town to live in. This remarkable and unique community is full of glamor and plenty of historical intrigues. Its downtown area features several historical sites that homeowners could spend years exploring and learning about.
Yulee Heights
Yulee is a perfect town to call home as it's situated directly west of Amelia Island and comes with several unique advantages. Its real estate market offers many competitively priced and highly desirable properties in some of Florida's most admirable family-friendly neighborhoods.
Wakeboarding and surfing, swimming, bicycling, and chartered fishing trips are just a few of the several outdoor recreational opportunities Yulee offers. Its library offers family-friendly activities all year round, and the adjacent Amelia Island Museum of History gives residents valuable insights into the town's past. The Mainstage Theater and the Amelia Community Theater are a few miles away, where live shows are featured regularly.
Generally, this island community has a lot to offer to couples, families, and individuals. If you're searching for a house for sale in Nassau County, you'll find the prices of Yulee homes fair and reasonable.
Callahan
Callahan is an excellent choice if you're searching for a quiet town with a decent public and private school system to raise your family. All the schools are near each other, so you can quickly get between them and have easy access to your kids. Since the city is located in the countryside, it's spread out with many farms, clean air, and fresh food.
When choosing a new place to buy a home, the cost of living is a significant consideration. You'll be glad to know that the cost of living here is lower than the national average. While some counties can be higher than others on a federal and state level, the overall standard of utilities, transportation, miscellaneous goods and services, and housing costs are less expensive.
Hilliard
Hilliard is a mix of major corporations and small business owners that significantly contribute to the Columbus metro area. While the cost of living here is slightly high, it's still reasonably priced compared to the national average. The cost of health and transportation is also lower than the national average.
Hilliard is also home to some of the best public schools in Florida. According to state test scores, 68% of students are proficient in reading, and 71% are better in math. Home to the state-of-the-art Innovation Campus, your kids will get an opportunity to explore their interests, gain personalized learning experiences, and much more.
Another positive thing about buying a home in Hilliard is the economy. With over 1,000 companies in the city and a median household income slightly higher than the national average, Hilliard is a great town to work and grow your business.
Bryceville
Located at County Road 119 and US 301, Bryceville retains an "old Florida" feeling. It has a population of about 3,500 and is more family-centric than the surrounding areas, with 32% of the households with children.
When it comes to educational institutions, Bryceville has an Elementary School that serves grades k-5. Most students usually attend school in Callahan town for grades 6-12.
Amelia Island
Known as the "Isle of Eight Flags," Amelia Island is well-known for its clean water, natural wildlife, pristine beaches, world-class spas, golf courses, resort hotels, and restaurants. Aside from being a great place to visit, this island is an ideal place to live if you're searching for a beach lifestyle and a small-town ambiance.
This barrier island enjoys a balanced climate due to the warmer onshore breezes during winter and the cool Atlantic onshore breezes during summer. These wind patterns keep Amelia Island communities, such as the Crane Island, Summer Beach, and Amelia Island Plantation, more moderate than the inland cities and towns.
As far as location is concerned, Amelia Island is located a few miles from the Florida-Georgia border and offers quick access to the Jacksonville International Airport (JAX), one of the best international airports in the nation. If you're thinking of moving to Amelia Island, you're sure to find all types of homes and neighborhoods from which to choose. From oceanfront condos to traditional-style houses near Fernandina Beach's historic district, there's something to suit your unique needs.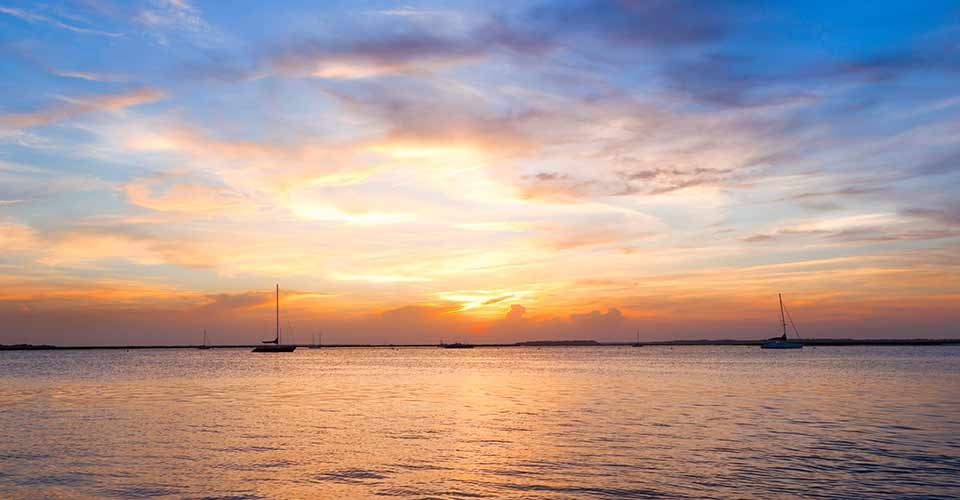 Your Guide to the Perks of Buying a Home in Nassau County
Now more than ever, homebuyers are moving from the urban sections for safe and open spaces, and Nassau County is starting to get quite a lot of attention. What is it that's attracting thousands of people per day to Nassau County? If you're thinking of making a move, here are the reasons why we think you should consider buying a home in Nassau County.
Reasonable Cost of Living
If you want to purchase a home in Nassau County, you'll find that it's one of the most expensive home markets in the country. For instance, the median home value is as high as $356,000. This is even higher than the country's median home cost of $291,700.
Fortunately, due to healthcare access and affordability, living in Nassau County isn't as expensive as residing in other parts of the state. The ability to afford healthcare is a crucial indicator of how much you'll pay for this vital resource when you move to another state.
Better Public and Private Schools
One of the best reasons to purchase a home in Nassau County is its public and private schools. The county's public school district is ranked as one of the best in the country, boasting a consistent A-rating for over 10 years now. With 16 fully accredited schools, both private and public, you've got a plethora of excellent options to select from to best fit your kid's educational needs.
Generally, Nassau County has an above-average public school district. It has over 12,000 students in grades K-12 and PK, with a teacher-student ratio of 1 to 17. According to state test scores, 67% of the students are proficient in reading and 76% in math. Classroom excellence projects a fantastic reputation for the county, with a 93% graduation rate in the region's four high schools.
Nassau County is a Great Place for Families
The pristine Florida beaches are one of the many reasons why many people travel here. However, there's more to Nassau County than just the scenic beaches. This county is home to over 80 golf courses, including the Fernandina Beach Golf Club.
Three Rivers State Forest and Four Creeks State Park are excellent locations for biking, camping, horseback riding, and wildlife viewing, allowing you and your family to take in the attractiveness of the surrounding nature. For art lovers, art tours, museums, and farmer's markets line Nassau County, making it a colorful and dynamic place to live and discover.
Young Professionals Can Get New Beginnings
Nassau County continues to grow rapidly, creating many job opportunities along the way. Since 2020, the employment rate in this region has expanded gradually in almost every sector.
For instance, as the medical field expands, many healthcare career opportunities have been made available in neighboring facilities like the Baptist Medical Center Nassau and the UF Health Center.
That's not all! Nassau County consistently outpaces other counties in terms of economic growth. The region's unemployment rate is approximately 2% lower than the national average.
Culture/History
If you want to experience the "Old Florida" feel with the scenic downtowns, look no further than Nassau County. This place is home to picturesque beach towns full of historical intrigue and charisma.
The sites decorating Amelia Island and Fernandina Beach have been well preserved, and the state's development is correlated directly with the county's history. From exploring The Palace Saloon, Florida's oldest bar, to stopping by the Amelia Island Lighthouse, there's something for every history buff.
All Towns/Cities Within Nassau County
Cities, towns, neighborhoods, and other populated areas in Nassau County.
Hilliard
Fernandina Beach
Yulee
Nassau Village-Ratliff
Callahan
Bryceville
Other populated places in Nassau County
Andrews
Amelia Island MH Park
Amelia City
American Beach
Braddocks Trailer Park
Becker
Boulogne
Crawford
Crandall
Chester
Dyal
Dahoma
Evergreen
Franklintown
Gross
Glenwood
Goodbread MH Park
Hero
Hedges
Italia
Ingle
Kings Ferry
Kent
Keene
Lessie
Mattox
Nassauville
Nassau Acres MH Park
Nassau Village
ONeil
Old Fernandina
Old Amelia MH Park
Rubys MH Park
Ratliff
Sandpiper MH Park
Wildlight
Verdie
Yulee Heights
Get on the Path to Homeownership
The Florida Hometown Heroes Housing Program will lower the initial cost of buying a home by giving down payment and closing costs assistance to eligible frontline workers. The funds are available to individuals who earn less than 150% of their state or county or median income and qualify for the state's first mortgage loan program.
They'll receive up to 5% of their primary mortgage amount ($25,000) in down payment, and closing costs assistance at the same time. To qualify for this loan program in Nassau County, you must work with an endorsed law officer, have a credit score of at least 640, be certified in one of the acceptable occupations, and reach the income criterion for Nassau County. Now's the time to take advantage of this program and make your homeownership dreams come true!
Choose Your City for More Hometown Heroes Information