Hometown Heroes Loan Program: Learn How to Get up to a $25,000 Grant in Palm Beach County, Florida
Phil Ganz
/
8 Min Read
/
Jun 02, 2022
Homeownership has been part of the American dream since World War II. The popular notion is that anyone can put in the effort, acquire a decent education, and get a promising career – and if they work hard and save well, the return will undoubtedly be a lovely house for their family to live in.
However, this dream has not been easy to achieve over the last decade due to increasing housing values. In Florida, for example, the median price of a home increased by more than 58 percent in 2016. By December, it had risen 21 % from the previous year to $ 373,990. On the other hand, household income did not grow simultaneously. This housing problem was made worse by the COVID pandemic.
Nurses, paramedics, law enforcement, teachers, and firefighters were most affected. These educators and frontline workers, who'd already given so much during this challenging time, subsequently found themselves pushed out of the housing market, unable to save enough money for a downpayment and closing costs for homes, and therefore unable to reside in the neighborhoods they served.
In light of this, the Florida government created the Florida Hometown Heroes Housing Program to help qualified frontline workers afford to house. The Florida Legislature passed the initiative with a budget of $ 100 million, and it was announced to commence on June 1st.
What is the FL Hometown Heroes housing scheme?
The Florida Hometown Heroes Scheme aims to assist individuals in more than 50 essential professions purchasing their first house, making homeownership affordable for those who labor in frontline professions within the community.
The scheme provides closing costs and down payment assistance to frontline workers buying homes for the first time, as long as they meet certain income limits for your county.
The scheme also offers cheaper rates on the first loan with the FHA, RD, VA, Freddie Mac, or Fannie Mae and fewer upfront fees and no origination fees.
The Florida Housing and Finance Corporation, aka Florida Housing, administers this program. Of all down payment assistance programs provided by Florida Housing, hometown heroes has the broadest and most general complete eligibility.
The First Mortgage Programs Options
For participants of the hometown heroes program, the following first mortgage program options are available:
The Florida First for TBA government - These include all government-sponsored mortgage programs, namely the VA, FHA, and USDA-RD. Eligible borrowers get a 30-year, fixed interest rate mortgage.

The HFA Preferred Heroes for TBA - It is just a conventional Fannie Mae Offering mortgage program that provides qualified borrowers with a 30-year home loan. For borrowers with an AMI of less than 80 percent, this mortgage program also offers lower Private Mortgage Insurance expenses. However, borrowers with an AMI beyond 80 % are subject to regular PMI.

The HFA Advantage Heroes for TBA - This is a conventional Freddie Mac program that provides qualified borrowers with a 30-year home loan and reduced-cost private mortgage insurance for AMI below 80 %.
If you qualify for these first mortgage programs, you automatically become eligible for down payment assistance.
What kind of people are eligible for the Hometown Heroes Housing Program?
Healthcare professionals, firefighters, law enforcement officers, childcare workers, educators, veterans, or active military personnel are all eligible for the Florida housing program for hometown heroes.
Who is in charge of the program?
The Florida Housing and Finance Corporation, aka Florida Housing, manages the program. The Legislature established Florida Housing 40 years ago. The local government's housing finance agency manages federal and state funds to assist Floridians in obtaining affordable rental housing and homeownership.
The Florida legislature approved $100 million for Florida Housing to set up and administer the program this year. This scheme will provide closing costs and downpayment assistance to frontline workers in more than 50 professions to help them acquire a primary house in their areas.
When will the program start?
Beginning June 1st, which is National Homeownership Month, funds from the Florida hometown heroes' program will be available to borrow. This occasion honors the importance of house ownership to families, neighborhoods, and communities across the United States.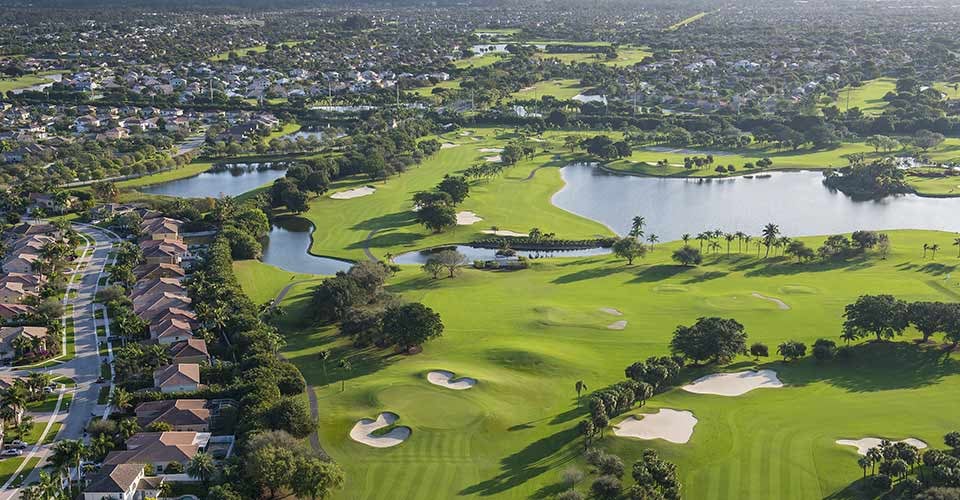 Qualifying criteria for the Florida hometown heroes loan program
To qualify for the hometown heroes loan program, one must work with an endorsed loan officer, be certified in one of the eligible fields, reach the income criterion for their county, and have a FICO score of at least 640.
For individuals with FICO scores between 640 and 679, the back-end debt-to-equity ratio must be lower than 49.99 %. People with FICO scores of 680 or better may qualify for a maximum back-end ratio of 49.99 percent or whatever Automated Underwriting permits.
You will also have to provide documents showing two years of continuous employment, pay stubs, wage and tax statements, and three years of federal tax returns. The two years of continuous employment need not be with the same company. Any gaps in your employment history might also be taken into account.
What assistance is provided if you qualify? What kind of help do you get if you meet the requirements?
Frontline workers may qualify for reduced rates on a first mortgage from the VA, FHA, USDA-RD, Freddie Mac, or Fannie Mae, fewer upfront fees and closing costs, and down payment help. Also, for this particular loan program, lenders cannot add origination fees to the closing costs.
Closing cost and down payment assistance are available for up to 5 percent of the first home loan amount. The maximum downpayment and closing cost assistance you can receive is $25k.
The closing cost and down payment assistance is provided in the form of a 0 %, non-amortizing second mortgage with a 30-year deferral period. This 2nd mortgage will become full due if you sell the property, refinance the first mortgage, transfer deed, or even rent out the property.
What jobs qualify for the Florida hometown heroes loan program?
The Hometown Heroes Project will be open to families earning less than 150 percent of their county or state median income. The loan program will be open to full-time professionals and also different educators in the following positions as stated:
Health care practitioners
Medical emergency technicians
Paramedics
911 operators
Firefighters
Veterinarians
Law enforcement professionals
Certified correctional officers
Probation officers
Teachers
Education administrators
You can see the complete list of eligible professionals here. Applicants must be working full-time and presently in a position that requires their qualification or even license.
Active military personnel must submit a copy of their military ID and Form 1003. They, too, need to be first-time homebuyers; otherwise, they will be disqualified.
On the other hand, veterans don't need to be first-time homebuyers if they present a genuine DD-214 with a non-dishonorable discharge status. A surviving wife/husband can only get a VA first loan if they have a proper Certificate of Eligibility.
All other program applicants must be first-time buyers or have not possessed or held title to a property for at least three years.
What are the income and home price limits for this loan program?
The hometown heroes loan program has income and max loan limits. Applicants must not earn more than the maximum income cap for the county where the house is being acquired, scaled for household size. Meanwhile, the contractual purchase price must not surpass the Purchase Price Caps in the county where the house is purchased. For Palm Beach County, the breakdown is as follows:
2022 Hometown Heroes Income Limits - $138,000.00
2022 Hometown Heroes Loan Limits (FHA & USDA-RD) - $460,000.00
2022 Hometown Heroes Loan Limits (HFA Preferred, HFA Advantage and VA) - $647,200.00
There will be no cash refunds at closing; whatever funds are left will be utilized to pay down the first mortgage loan. However, borrowers can compensate prepaid and overpaid deposits of up to $1000 provided the minimum contribution has been met, and FNMA criteria have been well followed.
What documentation is required
The following documentation must be provided to support one's occupational eligibility:
Copy of State of Florida license or certification
Copy of VOE
Federal Tax Returns, Wage and Tax statements, pay stubs and a two-year track record of continuous employment.
Complete the hometown heroes loan program application form
Military Certificates of Eligibility are not needed for this loan program for Vets and Active Military; instead, DD214 Discharge papers are required to show discharge status.
Can the Florida First Mortgage Program Options be used with an MCC?
Although Florida Housing doesn't currently provide an MCC Program, first-time purchasers can deduct a percentage of their mortgage interest expense using federal tax credit.
When you get a mortgage, you must repay the loan amount and the interest. The bank charges you interest as a fee for lending you the funds. An MCC allows you to reclaim some of the interest you paid.
It is a government tax credit offered by the Internal Revenue Service to low-income borrowers, and it's usually reserved for those buying homes for the first time. You can claim up to $2,000 credit on the loan interest you incurred on your house if you get an MCC.
This deduction will lower your overall federal tax for the year. Unfortunately, an MCC is only valuable if you have paid a lot of interest. If you've only paid a little interest, you won't get to claim much.
However, you don't need flawless credit to be approved for an MCC. Florida allows credit scores of at least 640 and simplifies the application process so many people can apply. You can claim MCC every year by filling out the form Mortgage Interest Credit: IRS 8396
A home sale price cap of $250,000 must be met. However, not all people who apply for an MCC get it. As a result, if you reside in an area categorized as high-income, you might not be quite eligible.
How do you apply for the FL hometown heroes' program in Palm Beach?
If you are in one of the occupations mentioned above, satisfy the income and purchase requirements, and are eligible for a government-sponsored or Conventional 1st mortgage loan, check your hometown heroes eligibility to contact a loan officer and start the application process.
What homes can you purchase with this program?
You can purchase refurbished or even new homes, townhouses, single-family homes, villas, program-approved condos, and manufactured homes. Manufactured homes require at least 680 FICO scores.
However, it would be best if you only bought primary residences; you can't take out a hometown heroes' loan for an investment property or second home. You must also move in 60 days after the closing date.
Repricing fines, extension fees, and cancellation fees may apply to mortgage loans obtained after the 60-day purchase. These fees will be taken from a participating Bank's SRP at the time of purchase.
What if you're not a first-time buyer?
If this is not your first time buying a home, but you are buying one in an area targeted by the federal government or are an eligible veteran, you might still be eligible for the loan.
Please remember that the down payment assistance program offered by FL hometown for heroes cannot be paired with a second FL Housing deposit assistance solution.
However, additional down payment programs may be utilized if the assisting institution assumes a third lien position.
Is the hometown heroes' second mortgage program forgivable?
The secondary mortgage loan cannot be canceled and must be paid back when the house is sold.
Furthermore, any outstanding principal portion will be expected if you refinance or pay off your primary mortgage, transfer deed, or no longer utilize the house as your primary residence.
Is it possible to have a co-signer?
Co-signers are only allowed with Fannie Mae and FHA. Credit revenue from co-signers is permitted. However, co-signers are not permitted on the Deed.
Also, if the Military Personnel or Hometown Hero is alone on loan, this scheme won't require the family's entire income. Only 1003 Qualifying Income would be appropriately considered.
Hometown heroes may also get property tax relief in the future
Aside from the approved local hero housing scheme, Florida legislators have suggested a change to the constitution to assist homeowners already members of the community. This amendment, known as House Joint Resolution 1, will provide an extra homestead relief from all ad valorem charges, besides school district fees, on the appraised value of the family property between $100,000 and $150,000 if adopted by November 2022 elections voters.
Those who will benefit from this program if passed include the following:
Law enforcement professionals
Certified correctional officers
Firefighters
Child welfare services personnel
Active-duty service members
Florida National Guard members
Teachers
Cities/Towns in Palm Beach County
Belle Glade
Boca Raton
Boynton Beach
Canal Point
Delray Beach
Greenacres
Jupiter
Lake Harbor
Lake Worth
Loxahatchee
North Palm Beach
Pahokee
Palm Beach
Palm Beach Gardens
South Bay
Wellington
West Palm Beach
Wrap-up
The Florida Hometown Heroes Loan Program, enacted in 2022, will lower the initial cost of purchasing a home by giving closing costs and down payment assistance to frontline workers who qualify for the state's first mortgage loan options.
Simply put, funds are available to persons in the 'Hometown Heroes' class of vocations who earn less than 150 percent of their county or state or median income and are eligible for the state's first mortgage program. They will get up to 5 percent of their primary mortgage amount (up to 25K) in closing costs and also down payment assistance at the same time.
This closing cost and down payment assistance will be provided in the form of a 0 %, non-amortizing second mortgage with a 30-year deferral period. This 2nd mortgage will become full due if you sell the property, refinance the first mortgage, transfer deed or rent out the property.
To qualify for this downpayment assistance program in Palm Beach, you must work with a registered loan officer, have a FICO score of at least 640, produce credentials for one of the acceptable occupations, and not exceed an income level of $ 138,000.00
Choose Your City for More Hometown Heroes Information