Hometown Heroes Loan Program: Learn How to Get up to a $25,000 Grant in Putnam County, Florida
Phil Ganz
/
8 Min Read
/
Jun 16, 2022
As housing prices in Florida don't seem like they're dropping any time soon, more Floridians are finding it difficult to begin their homeownership journey. Among them are hometown heroes like nurses, firefighters, teachers, and police officers, who deserve a decent roof over their heads.
(Sep 29, 2022)
Luckily, lawmakers in Florida recognize the efforts of these heroes in the wake of the pandemic. They pushed for a bill that paved the way for the Hometown Heroes loan program, a home financing solution offering down payment and closing cost assistance to these heroes.
The Hometown Heroes loan program is currently backed by $100 million in funding from the state government. It's available to eligible workers across all counties in Florida, Putnam County included. Here's what you should know when looking to get up to $25,000 from the program in Putnam County:
What the Hometown Heroes Housing Program Entails
Home financing is offered through participating mortgage lenders, whose role is to originate, underwrite, close, fund, and deliver loans. As a statewide home financing solution, the Hometown Heroes Loan Program is currently offered by FL Housing (the Florida Housing Finance Corporation). It allows eligible workers to enjoy first mortgage products that come with a down payment and closing cost assistance.
Hometown Heroes is part of The Bond Alternative (TBA), an initiative by FL Housing to increase and secure affordable housing units for critical workers in Florida. It considers critical workers who are buying a property for the first time.
Income Limits for Putnam County Fl
You have to meet specific income limits to be eligible for the Hometown Heroes loan program. Different limits are assigned for counties in Florida depending on the household size and property being purchased. You, therefore, have to buy a home that is within the purchase price limits in a particular county.
Your income should be below $118,950 to be considered for Hometown Heroes in Putnam County, FL. You also qualify for a maximum loan of $420,480 under the USGA-RD and FHA programs and $647,200 under the HFA Preferred, HFA Advantage, and VA programs in the county.
As you move closer to qualifying for mortgage assistance, you must know the five government and conventional mortgage programs that offer the loan. The programs include:
HFA Preferred Heroes for TBA, a conventional Fannie Mae offering that boasts a 30-year fixed rate, down payment assistance, and reduced PMI premiums for loans under 80 percent AMI.

FL HFA Advantage is a conventional Freddie Mac offering with a 30-year fixed rate, down payment assistance, and reduced-cost PMI for an AMI below 80 percent.

Florida First Heroes (also known as FL First) comprises FHA, VA, and USDA-RD offerings with a 30-year fixed-rate and down payment assistance.
Requirements for a First Mortgage
The Hometown Heroes Loan Program only favors licensed or certified full-time frontline workers, first responders, correctional officers, and military personnel. It requires you to submit copies of your Florida license or certification and VOE to prove your occupational eligibility.
Combining this first mortgage financing with another down payment assistance program rolled out by FL housing is only possible under certain conditions. The agency offering that down payment assistance should serve as a third lien in your loan to qualify.
A 60-day deadline is set when looking to lock in a favorable rate. You also have up to 45 days to make a reservation for the property you wish to purchase. Failing to adhere to these deadlines may lead to hefty reprising and extension fees and cancellation.
How to Get the $25,000 Grant in Putnam County FL
The loan process for Hometown Heroes is less time-consuming and more straightforward, unlike other first mortgage products. It begins with the mortgage lender credit underwriting the loan under the eligibility requirements set by FL Housing. At this point, the lender will expect you to present them with an executed sales agreement before you reserve or lock in a rate to determine if you qualify for the loan.
Hometown Heroes loans are only available to critical workers who intend to use the home they purchase as their primary residence 60 days after closing the deal. They also serve as purchase-only mortgages rather than refinancing solutions.
If you're planning to purchase a residential property with a loan backed by FHA, VA, and USDA-RD or HFA Preferred for TBA, you need a credit score of 640. A score of 680 will be needed if you're buying a manufactured home backed by FHA, VA, and USDA-RD or HFA Preferred for TBA.
You need a debt-to-income ratio of 45 percent when taking the loan under USDA and 50 percent under VA and FHA. DTI ratios for Fannie Mae offerings are 45 percent (for a FICO score between 640 and 679) and 50 percent for a FICO score above 680. The maximum DTI ratio for the Freddie Mac offering is 45 percent for a FICO score between 640 and 679 and 50 percent for a FICO score above 680.
Non-citizen Applicants and Cosigners
You will need an eligible cosigner when applying for the Hometown Heroes loan program to improve your chances of qualifying. Ensure that the cosigner's income is within the income limits to qualify for reduced-cost mortgage insurance.
Non-citizens can apply for the Hometown Heroes loan program, provided their occupations are eligible. However, having adequate citizenship documentation is a prerequisite. Furthermore, the program also considers critical workers with the right to lawfully and permanently live and work in Florida.
Eligible Occupations
You have to check your occupation under the list of eligible occupations for Hometown Heroes to know if you qualify for the home financing. In the juvenile justice and corrections field, you stand a chance to get a loan when working as a sworn law enforcement officer and juvenile probation officer. Other eligible occupations in this field include juvenile detention officers, certified corrections officers, and correctional probation officers.
Occupations that require immediate accident or emergency response are also considered in the program. They include emergency medical technicians, 911 public safety communicators, firefighters, and paramedics. Working in school psychology, social work, school counseling, media specialist, library management, classroom teaching, and career specialist can qualify you for the funding.
In medicine and healthcare, eligible professions include childcare instructors, child care operators, nursing assistants, practical nurses, and registered nurses. Health care practitioners serving as dentists, acupuncturists, midwives, chiropractors, podiatrists, osteopaths, pharmacists, physicians, and anesthesiologists also qualify.
Hometown Heroes considers critical workers in athletic training, nutrition, speech-language pathology, nursing home administration, occupational therapy, and massage therapy for the loan. The same also applies to professionals in veterinary, psychology, radiology, orthotics, and prosthetics.
Are Veterans and Active Military Personnel Covered in the Program?
The Hometown Heroes loan program considers veterans and active military personnel critical workers in Florida. Fortunately, unlike other critical workers, they don't have to be first-time homebuyers to get the financing. However, a copy of the military ID is needed in the loan process.
If you are a veteran who would like to apply for a loan, you need an honorable discharge status to be considered. You need a COE (Certificate of Eligibility) for lenders to prove your loan eligibility. Your surviving spouse can also apply for the loan under the VA guidelines.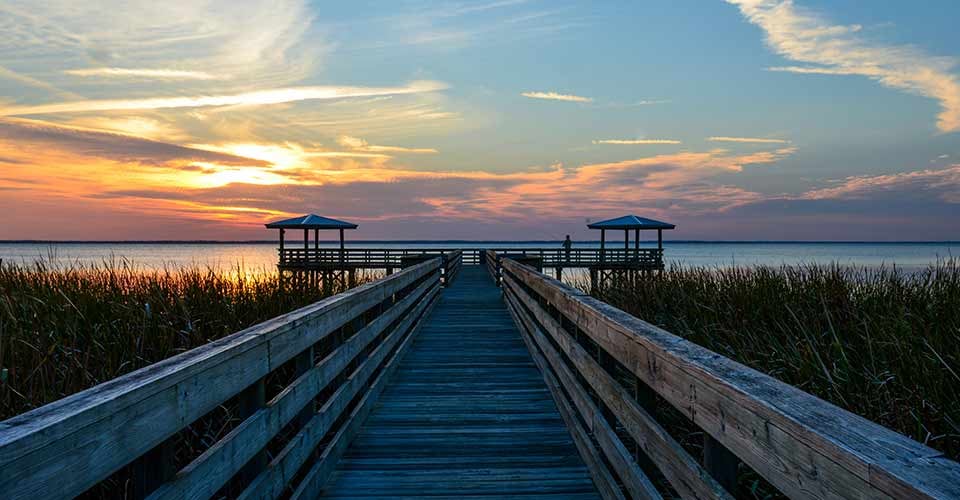 Cost of Living in Putnam County FL
Putnam County, FL, has an overall cost of living score of 79.3, lower than the cost of living in Florida (102.8) and the entire country (100). Groceries in the county have an average affordability score of 96.6, unlike the statewide average of 102.8 and the nationwide average of 100.
Health care costs seem to be high, with a score of 99.9 compared to the nationwide average of 100 and the statewide average of 98. The affordability score of housing units in Putnam County is way lower (47.9) than in the entire state of Florida (102.6) and the country (100). In this case, the median home cost is $157,400, compared to $294,900 in Florida and $291,700 in the country.
Putnam County, FL, has an average income of $33,619, which is lower compared to the country's average ($57,652). The unemployment rate stands at 6.3, the current job growth rate at -3.93 percent, and the future job growth rate at 25.90 percent.
Best Places to Buy a Home in Putnam County, Florida
Putnam County lies in the northeastern part of Florida and currently has a population of 73,321. It's one of the most livable counties in the Sunshine State since most cities and towns offer a suburban and rural mix. Here are five of the best towns to buy a home in the county:
Interlachen
Interlachen is a town in Putnam County, FL, offering a mix of a suburban and rural feel. The town's population stands at 1,526, with most residents owning their homes.
Neighborhoods in Interlachen comprise primarily conservative families. Homes in this town have a median price of $69,300, which is lower than the nationwide average of $217,500.
East Palatka
With a population of 1,713, East Palatka is a town that combines rural living with suburban living, just like Interlachen. Most residents in this town own their homes and have moderate political views.
East Palatka boasts a large concentration of parks and bars and scenic views. The median home price ($119,100) in this town is relatively lower than the median home price across the country ($217,500).
Pomona Park
Pomona Park is a tranquil town in Putnam County with a current population of 1,120. The town offers residents a peaceful, nature-filled environment perfect for families and young professionals.
Note that Pomona Park has a large population of primarily conservative retirees. With a median home price of $74,800, housing prices in this town seem to be affordable.
Crescent City
You may consider Crescent City when looking for a place to live in Putnam County, FL, owing to its country feel. The town has a population of 1,646, with most residents owning their homes.
Crescent City favors families and retirees with its tranquil setting. Most retirees living here have moderate political views. It's also quite affordable to buy a home in Crescent City since the median home value stands at $117,00.
Welaka
As one of the least populated towns on this list (a population of 693), Welaka is a great town to live in if you're looking to escape city life. Most residents in this town are homeowners and have moderate political views. Homes are also affordable, with the median home value currently set at $100,000.
Best Public and Private Schools in Putnam County FL
Putnam County had a record 24 public schools with a student enrollment of 10,801 as 2022. The county boasts a high concentration of highly-ranked public schools in the sunshine state. These schools include Melrose Elementary School, Q.i. Roberts Junior/Senior High School and The Children's Reading Center.
Public schools in Putnam County, FL, have an average reading proficiency score of 43 percent (compared to 56 percent statewide average). They also have an average math proficiency score of 45 percent (compared to Florida's average of 59 percent).
Their average ranking stands at 1/10, making them among the bottom 50 percent of public schools in Florida. The five best public schools in the county include the following:
The Children's Reading Center (a Charter School with Math proficiency of 80-84% and Reading proficiency of 70-74%)
Q.i. Roberts Junior-Senior High School (with Math proficiency of 71% and Reading proficiency of 84%)
Melrose Elementary School (with Math proficiency of 65-69% and Reading proficiency of 59%)
Putnam Virtual Franchise (with Math proficiency of 40-59% and Reading proficiency of 60-79%)
James A. Long Elementary School (with Math proficiency of 55% and Reading proficiency of 55%)
Best Private Schools in Putnam County, Florida
As of 2022, Putnam County, FL, had 4 private schools with a student enrollment of 485. These schools boast an average acceptance rate of 95 percent, which is relatively higher than the statewide average acceptance rate (86 percent). Seventy-five percent of these schools have affiliations with religious institutions such as Baptist and Assembly of God.
The best top-ranked private school in the county is Peniel Baptist Academy. Here are three other schools that rank highly in terms of performance in Putnam County:
Peniel Baptist Academy (Baptist)
Hillcrest Academy (Christian)
River Christian Academy (Assembly of God)
St. John's Christian School
Is Putnam County, FL Suitable for Young Professionals or Families?
Compared to Florida, home prices in Putnam County are way more affordable. Towns in this county also boast a higher quality of life and lower crime rates. You'll find affordable properties in the southwest part of the county, though most people prefer the central parts regardless of their high housing prices.
Putnam County has a population density of 103 people per square mile and a median age of 43.9 (versus the US median age of 37.4). There's also an average of 2.6 people per household in the county, just like the nationwide average for the same.
Of all counties' families, 15.2 percent are divorced, 49.8 percent are married, 18.9 percent are single parents, and 20.6 percent are married with children. In terms of race, 77.7 percent of the residents are white, 16.2 percent are black, and 9.8 claim Hispanic origins.
Cities/Towns in Putnam County, FL that are Eligible for the Hometown Heroes Loan Program
Putnam County encompasses the Palatka, FL, Micropolitan Statistical Area, part of the Jacksonville-St. Mary's-Palatka, FL-GA Combined Statistical Area. It lies at the center of Jacksonville, Daytona Beach, and St. Augustine, Gainesville.
The county got its name from Benjamin A. Putnam, an officer who served in the First Seminole War, acted as a Florida legislator, and was elected as the first president of the Florida Historical Society. The towns/cities that encompass Putnam County include the following:
Bostwick
Crescent City
East Palatka
Edgar
Florahome
Grandin
Georgetown
Hollister
Interlachen
Lake Como
Melrose
Palatka
Putnam Hall
Pomona Park
San Mateo
Satsuma
Welaka
Summing up
It's now clear that the Florida Hometown Heroes Loan Program facilitates affordable housing for critical workers. The program does this by covering the down payment and closing costs that first-time buyers have to pay when buying a home. Other perks of Hometown Heroes include a lower rate on the first mortgage and additional unique benefits for eligible workers.
Choose Your County for More Hometown Heroes Information