Hometown Heroes Loan Program: Learn How to Get up to a $25,000 Grant in Taylor County, Florida
Phil Ganz
/
8 Min Read
/
Jun 17, 2022
Would you like to live and work in a region where outdoor activities like fishing, boating, hunting, hiking, and camping are commonplace? If yes, Taylor County may be an ideal choice for you. Taylor County is a county that Floridians have long referred to as the "Tree Capital of the South."
(May 30, 2023)
Congressman Don Fuqua originally introduced this moniker in 1965. He proclaimed Taylor County the Tree Capital of the South for one significant reason: the region had thousands of forested lands.
Today, Taylor County is a haven for prospective homeowners looking for a safe place with plenty of essential facilities like good schools, excellent climatic conditions, and affordable living costs.
If you've gone through several listed homes in Taylor County and worry you may not be able to afford property in the region, the Florida (FL) Hometown Heroes Loan Program may help you out. But, before getting assistance from this platform, you must meet all stipulated requirements.
Our article will introduce you to the Florida Hometown Heroes Loan Program and all you should know before using this platform to buy a home in Taylor County, Florida.
Let's dive in!
The Florida Hometown Heroes Loan Program: An Overview
Here are several interesting facts you should know:
69% of all firefighters serve in communities that protect at least 25,000 people
At least 448 active teachers have succumbed to COVID-19 in the United States alone
In 2021 alone, 627 police officers died in the line of duty
Why are these figures important? First, many people are ignorant about the role frontline workers play in society. And those who are aware don't know that such professionals sacrifice a lot and often put their lives on the line to ensure everyone is well protected, safe, and educated, even during challenging times like the pandemic.
If there's something the world has learned during the pandemic, it's this: the world has many everyday heroes.
Forget Spiderman, Batman, Indiana Jones, Atticus Finch, etc. We are talking about professionals that save, help, and protect others from injustice, ignorance, and physical danger or act on behalf of vulnerable groups and individuals.
The State of Florida now recognizes and honors such heroes through the Hometown Heroes Loan Program. This program makes housing affordable for eligible frontline community workers like certified educators, military personnel, and practicing physicians.
Hometown Heroes provides closing cost and down payment assistance, reduced first mortgage rates, and many other benefits to eligible borrowers. But you must be eligible to enjoy said benefits. So, what does it take for a borrower to qualify for the FL Hometown Heroes Loan Program?
Who Qualifies for the Hometown Heroes Loan Program Grant in Taylor County, Florida?
50+ occupations are eligible under the Hometown Heroes Loan Program. These include firefighters, law enforcement officers, paramedics, classroom teachers, licensed child care operators, pharmacists, and physicians.
But that isn't all. Besides being an essential worker belonging to any eligible occupation, Hometown Heroes requires you to be a full-time employee practicing in a certified or licensed position.
In addition, this loan program has several county-specific maximum income and loan limit requirements.
The 2022 FL Hometown Heroes income limit for Taylor County, Florida, is $118,950. The county's USDA-RD (US Department of Agriculture- Rural Development) and FHA (Federal Housing Association) Hometown Heroes loan limit is $420,680.
Taylor County also has a $647,200 HFA (Housing Finance Agency) Advantage, HFA Preferred, and VA (Veterans Affairs) 2022 Hometown Heroes Loan Limit.
What does that mean? Suppose you serve in the Taylor County community as an emergency worker, a frontline worker, or military personnel. In that case, Hometown Heroes can help you buy a home and continue serving in this area if:
Your income doesn't exceed Taylor County's $118,950 limit requirement (adjusted for household size)

The home you plan to buy has a purchase that is within the county's maximum loans limits: $420,680 (FDA & USDA-RD) and $647,200 (HFA Preferred, HFA Advantage, and VA)
What Should You Expect from the FL Hometown Heroes Loan Program?
If you meet all Hometown Heroes borrower's requirements for Taylor County, expect to receive more affordable rates on a VA, RD, FHA, Freddie Mac, or Fannie Mae first mortgage than market rates.
This loan program offers reduced upfront fees and doesn't attract the upfront 1% original fee associated with other Florida Housing loan products (first mortgage). This deal alone can save you enormous closing costs totaling thousands of dollars.
Eligible borrowers can receive up to $25,000 from the Hometown Heroes Loan Program, i.e., approximately 5% of the initial mortgage loan amount. This grant comes in the form of down payment & closing cost assistance.
The grant or down payment & closing assistance grant is a 30-year, non-amortizing, 0% deferred second mortgage. It only becomes due and payable in full when you decide to sell the home, refinance the first mortgage, transfer the deed, or no longer occupy the property as a primary residence.
Most importantly, the loan offered by FL Hometown Heroes IS NOT FORGIVABLE.
The Florida Housing Finance Corporation (FHFC), the entity that administers the FL Hometown Heroes Loan Program offers eligible participants t mortgage programs:
The FL First for The Bond Alternative (TBA) - This program offers qualified participants a 30-year, fixed-rate mortgage. It includes VA, FHA, and RD. Any borrower eligible for this first mortgage program qualifies for down payment assistance.

HFA Preferred for TBA - This option covers the Fannie Mae Offering. If you are a borrower below 80% Area Median Income (AMI), you can get several benefits from this mortgage program, including mortgage insurance, reduced cost, and charter level.

HFA Advantage for TBA - This mortgage program is for the Freddie Mac Offering. Everything in HFA Preferred for TBA is present in this category, including charter level, reduced cost, and mortgage insurance to participants whose AMI doesn't exceed 80%.
Should You Use the FL Hometown Heroes Grant to Buy Property in Taylor County, Florida?
Using the Hometown Heroes grant to buy property in Taylor County, Florida, is a good idea for the following reasons:
Cost of living
Taylor County's cost of living is roughly 23.8% lower than the United States average. Therefore, you may find this county fitting if you prefer living in an area that enables you to spend less on essentials like housing, food, and transportation.
Not to forget, since Taylor County's living cost is considerably cheaper, investing more of your income is possible living here because you spend less on essential commodities. And, chances are high you won't pay high amounts for your property or the corresponding taxes.
All these combined lead to one outstanding benefit: lower stress levels. Finances are one of the reasons why many people lead stressful lives. But lower living costs can help you stop stressing and avoid becoming a statistic.
Climate
Taylor County has terrific weather and climate. The most pleasant months for this county's residents are November, March, and April. If you like higher temperatures, spending July and August seasons in Taylor, FL, should be on your itinerary.
Showers and thunderstorms are also a feature in Taylor County, though not too common. The area receives 53 inches of rain annually, which is slightly higher than the US average.
Lastly, you'll find Taylor County agreeable if you don't like living in a region with freezing weather. The reason is that this county's coldest month, January, doesn't go below 52°F, which is significantly warmer compared to other regions in Florida and the US.
Schools
Good education is a powerful change agent. It improves individuals' livelihoods and well-being, drives long-term economic growth, and fosters social stability. That is why living in an area with exemplary schools is highly advisable.
Luckily, Taylor County has many reputable institutions. These include K-12 schools like Taylor County Elementary School, Taylor County Middle School, Next Generation Christian Academy, and the Steinhatchee School.
If you have any school-going kids or plan to raise a family soon, quality education in Taylor County won't be a problem for your loved ones.
Economy
A healthy economy has many benefits, including better-paying jobs and essential benefits like health insurance. These indicators indicate a healthy community investing more in education, health, and financial well-being.
Taylor County's economy is relatively healthy. That is so because the unemployment rate in this area is approximately 5.5%- a reasonable percentage considering that the county's population is around 21,600. Moreover, the median income in the region is $36,907.
Crime rates
Robbery, burglary, arson, murder, sexual assail, and auto theft are but a few of the crimes most people fall victim to regularly. For apparent reasons, raising a family in an area where such cases are commonplace is highly inadvisable.
Like most other places, Taylor County has safe and dangerous neighborhoods. Overall, this region's crime rate is 40.89 per 1000 residents. But the numbers are significantly lower in the county's northwest communities.
The best thing about Taylor County is most violent crimes, including rape and murder, are extremely low. The same applies to arson, identity theft, and animal cruelty crimes.
Beaches
Does living near the beach sound appealing? Would you like to hit the waters and occasionally swim, fish, engage in water sports, sunbathe, or partake in other fulfilling beach-related activities? If yes, consider buying a home in Taylor County, Florida.
Taylor County has a natural coastline and sandy beaches that most residents explore at their leisure. These include Keaton, Perry, Lamont, and Steinhatchee beaches.
Furthermore, Taylor County has many parks, rivers, and recreational facilities like tennis and basketball courts to make the deal sweeter. Therefore, finding a family-friendly area to have fun in won't be a problem living in this county.
Home prices
Home prices are the last but most important reason to buy property in Taylor County, Florida. Remember, affordable homes have smaller mortgage payments and cheaper insurance & property taxes. And the chances are high that a cheaper property will be easier to maintain.
Taylor County's median listing home price is $149,450. This price is considerably lower, considering that the average house price in the US is currently $374,900. In addition, this amount is well within the FL Hometown Heroes loan limit for Taylor County!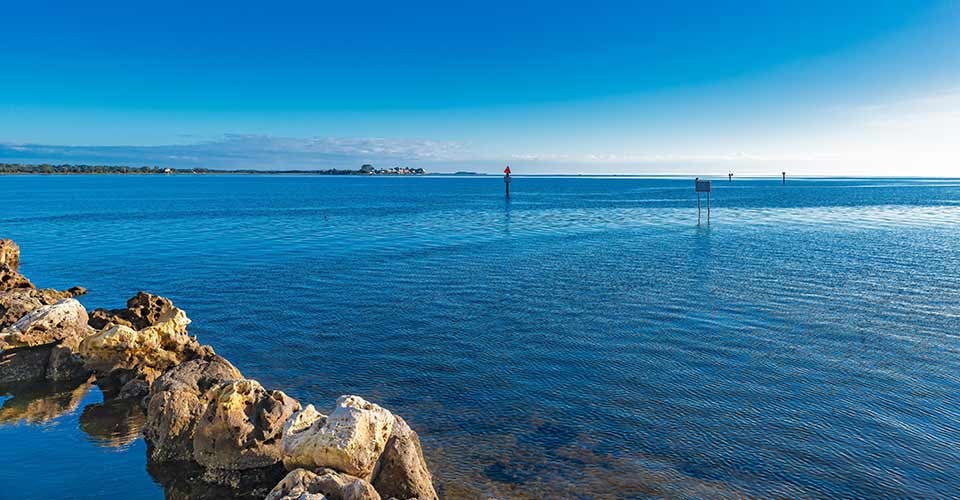 Best Places to Live in Taylor County
If buying a home in Taylor County is now on your itinerary, consider picking property from any of the following areas:
Perry
Perry is a vibrant city in Taylor County. It's named after Madison Perry, the Sunshine State's fourth governor and a Confederate colonel during the civil war. Most importantly, Perry is Taylor County's county seat.
In 2020, Perry had around 6,898 people, a considerable spike from 1910's mere 1910. The current population has diverse groups, including Whites, Native Americans, Blacks or African Americans, Asians, Hispanics, and other races.
Perry's diverse population makes this area an excellent place to live. Why? Ethnic diversity is a vital cornerstone in the US. It enables people to interact with each other, learn diverse beliefs and cultures, and enhance their understanding.
The other reason to live in Perry is the home value. The average home value in this area is $90,800. That is well below the US median home price, making property quite affordable in this city. This location also promises beautiful sceneries, a wonderful suburban-rural mix vibe, and a pro-business attitude.
This city also has several recreational facilities, including a top-tier sports complex, dozens of awe-inspiring perks, walking trails, golf courses, etc.
Steinhatchee
One of Taylor County's quaint Gulf coastal communities is Steinhatchee, located south of Perry, the region's county seat. This neighborhood is well known for countless egrets, abundant fishing opportunities, and Spanish moss.
If you are an avid bird watcher, you'll love studying egrets while residing in Taylor County is egrets. These birds are plentiful in this area, and watching their exciting features and behaviors can be a fantastic pastime activity.
Steinhatchee is also home to the Steinhatchee Falls. Most people visit this site and engage in fun activities, including swimming, hiking, fishing, horseback riding, and rafting, making it perfect for visiting alone or with family.
If all the above qualities have made you believe that property is expensive in this area, rest assured it's not. The median listing home price in Steinhatchee is $239,000.
Salem
Salem is one of the most popular unincorporated communities and populated places in Taylor County, Florida. It sits along US Route 19. Salem's population in 2010 was around 129, and it hasn't ballooned much since.
This neighborhood's low population makes it ideal for prospective property owners that prioritize living in areas with cleaner environments, more intimacy, less competition, and relative peace.
Numerous reputable learning institutions are close to Salem, including Steinhatchee School and Perry Primary School.
Eridu
Would you like to live in an area that offers additional freedom over how you can use your land and home? Consider purchasing property in a laid-back, unincorporated community like Eridu if you would.
Eridu is a quiet and peaceful populated area in Taylor County, Florida. It offers everything you can expect from an unincorporated town, unbelievably affordable home prices, optimum privacy, and extra real estate flexibility. This place is close to the larger Tallahassee community.
Dekle Beach
Dekle Beach is a small coastal community whose atmosphere is primarily "Old Florida." It's located in Taylor County's southern part and has a rich history.
Dekle Beach residents have access to a privately owned boat launch. They also swim, fish, kayak, explore, and take in this beach's gorgeous scenery. You, too, can do all these and more when you buy a home in Dekle Beach.
Which Places in Taylor County are Eligible for the FL Hometown Heroes Loan Program?
Taylor County has the following villages, towns, cities, census-designated places, and other populated areas:
Perry
Steinhatchee
Dekle Beach
Buckhorn
Carbur
Covington
Salem
Dallus Creek Landing
Roach
Holmes Trailer Park
Boyd
Shady Grove
Iddo
Hampton Springs
Everetts MH Park
Howell Place
Econfina
Clara
Secotan
Athena
Eridu
Waylonzo
Westgate MH Park
Foley
Bucell Junction
Scanlon
Box Canyon MH Park
Fair Road MH Court
Pinland
Fish Creek
Mandalay
Tennille
Keaton Beach
Fenholloway
Cabbage Grove
Nutall Rise
Ready to Buy a Home in Taylor County?
Many reasons support the decision to buy property in Taylor County, including affordable living costs, reasonable median home prices, fantastic weather, and plenty of beaches.
All the towns, cities, villages, and incorporated places in Taylor County are eligible for the Hometown Heroes Loan Program. So, the program can help you cover down payment and closing costs if you intend to buy property in any listed location in the county.
All hardworking, eligible military personnel and frontline and emergency workers wishing to live in Taylor County should consider taking this opportunity to turn their homeownership dreams into a reality today!
Choose Your County for More Hometown Heroes Information