Hometown Heroes Loan Program: Learn How to Get up to a $25,000 Grant in Washington County, Florida
Phil Ganz
/
8 Min Read
/
Jun 20, 2022
With breathtaking natural beauty, rich heritage, immense southern charm, and wholesome family fun, Washington County, Florida, is an ideal place to visit, live, and raise a family. Quietly nestled in Northwest Florida, this county has diverse activities to appeal to all interests and ages.
(Jun 30, 2022)
And to make it even better, homeownership here has been made easy, thanks to the Fl Hometown Heroes Loan Program. If you're eligible for this loan program and you've got all the necessary documentation to enable you to qualify for loan assistance, you could get up to $25,000 in grant money!
So, how does this program work, and what do you need to qualify for the grant? Read on for the deets.
Understanding the Hometown Heroes Program
With increased fuel prices, inflation, and home prices rising, we are all in the thick of a challenging economic season. Notwithstanding these difficulties, Florida's essential workers have continued to serve their communities. Educators, health care professionals, and law enforcement officers are but a few of the professions that help make Washington County and Florida, in general, a great place to live and work: yet for most of these individuals, the dream of homeownership remains out of reach.
The Hometown Heroes Loan Program, launched on June 1st, aims to ease their burden by offering more than 50 professions the much-needed assistance to bridge that financial gap. This revolving, zero-interest program provides up to $25,000 to eligible community workers earning less than 150% of their county median income.
So if you fall in this category, say as a police officer, firefighter, or nurse, the Florida Hometown Heroes Loan Program hopes to put your dream of homeownership in Washington County within your reach. However, specific limitations are in place to ensure these resources are going to residents who need assistance. And since this is a revolving program, whenever you rent, sell, or refinance your home, you'll be required to pay back the loan.
Who's Eligible for the $25,000 Grant in Washington County, Florida
The Hometown Heroes Loan Program was designed for frontline workers (key employees) that are full-time workers in any of the 50+ professions specified by the platform. Workers who qualify for assistance for this loan program include:
Certified paramedics
Law enforcement officers
Physicians
Clinical social workers
Veterans
Active military personnel
Certified educators
Dental hygienists
Athletic trainers
Remember that meeting the above-mentioned occupational requirements isn't a guarantee that you'll qualify for the loan. It would help if you also were planning to buy a house in a qualified Floridian state like Washington County. It's also worth noting that the program has maximum loan limit and income limit requirements.
These limits vary from one state to another. For instance, in Washington County, the loan program offers financial assistance to frontline workers with a $118,950 maximum income limit. But to get the loan, your plans must include purchasing a home with a contracted price that's not above $420,680 (Washington County's maximum loan limit).
That applies to the Department of Agriculture-Rural Development in the states (USDA-RD) and the Federal House Administration (FHA). On the other hand, Housing Finance Agency (HFA) preferred, HFA Advantage, and Veterans Affairs (VA) loan limit for Washington County is $647,200.
How to Qualify for the Grant in Washington County
You must satisfy several requirements to qualify for this loan program's first mortgage. For starters, you must be a first-time buyer to be considered eligible for the loan program.
This means you shouldn't have shown any ownership interest in a primary home within the past three years. However, veterans and active military service members are exempted from this standard and don't need to be first-time buyers to qualify for the loan.
A good credit score is crucial when applying for any mortgage loan as it shows lenders that you can repay the loan on time. That's why most programs have credit limit requirements for their mortgage. Depending on the loan you're applying for in the Hometown Heroes Loan Program, you'll need to have a specific FICO score to qualify for the loan.
For instance, if you're applying for the first mortgage loan for TBA (VA, USDA-RD, and FHA), you need a minimum credit score of 680 for manufactured housing and 640 for regular homes. On the other hand, if you're going for Freddie Mac (an HFA Advantage loan for TBA) or Fannie Mae (an HFA Preferred loan for TBA), you must have a credit score of 680 for manufactured housing and a score of 640 or higher for regular homes depending on your mortgage provider.
Lastly, you'll have to present certification for any eligible professions and meet Washington County's income threshold.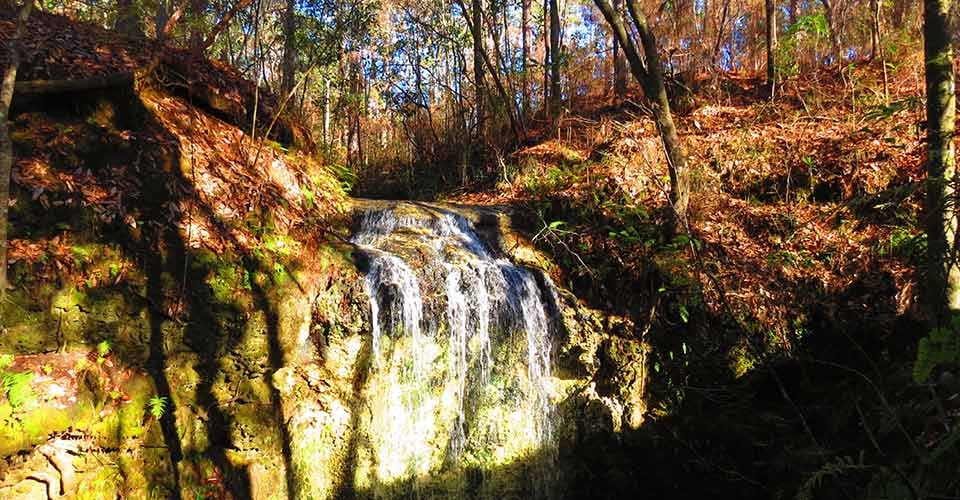 Best Areas to Purchase a Home in Washington County, Florida
The best places to purchase a home in Washington County include:
Chipley
Chipley is a great place to visit and live in. Some attractions you can find include lively nature preserves, breathtaking state parks, and lovely farms. It also boasts many agencies offering numerous fascinating sites to explore, guided tours, and several other tourist hotspots. Not to mention, the atmosphere here is earth-friendly, and the residents are friendly and hospitable.
You'll also be glad to know that the cost of living in this city is lower than the national average. And when it comes to education, you can rest assured that the city has some of the best public and private school systems that will bring nothing but the best out of your kid. Education in Chipley ranks high statewide and national levels compared to other cities.
These rankings consider enrollment, teacher-to-student ratios, public school graduation rates, and student and parent reviews. If you're looking for a suburban rural mix feel, Chipley is the perfect place to buy a home.
Vernon
Living in Vernon offers homeowners a suburban rural feel, and many individuals own their homes here. Most residents love this city because it's relatively crime-free. Vernon's crimes like sexual assault, animal cruelty, kidnapping, robbery, and vehicle theft are infrequent.
What's more, houses in Vernon are pretty affordable. Overall, Vernon's median listing home price is about $120,000, which is way below the national median. So, if you plan to spend enough but not too much, this city will do.
Wausau
Wausau is a tiny town located in Florida. With a population of about 370 people and just one neighborhood, it's the 475th largest community in Florida.
Regarding occupation and workforce, Wausau is neither predominantly white-collar nor blue-collar. Instead, it has a mixed workforce of both white-collar and blue-collar jobs. This town comprises professionals, managers, sales, and office workers. Most of the residents here work in sales jobs (11.11%), management occupations (16.05%), and healthcare (21.60%).
Wausau's overall crime rate is among the lowest in the state, making it a safe place to live. This town is quiet with a lower population density and a few families with younger children or college students. So if you like a quiet neighborhood, you'll probably enjoy it here.
However, one downside of living in Wausau is that, on average, residents commute to work, spending 31.56 minutes daily on the road. Being a small town, Wausau lacks a public transit system to help locals get to work.
Caryville
Caryville is a town in the northwest corner of Washington County located along the Choctawhatchee River. This small, close-knit community is an early sawmill town that grew due to its proximity to the river.
Compared to the rest of the cities in Florida, the cost of living in Caryville is 22.5% lower than the national average. Plus, the median home cost here is $75,600. This means you can easily find prime properties for much less in Caryville than most other places in the United States.
Ebro
Ebro is a small rural community of about 240 residents, conveniently situated at the intersection of SR 79 and SR 20 in southern Washington County. One of the best things about Ebro is it's close to Panama City Beach, making it fitting for homebuyers that love experiencing the fun and wonders of sandy beaches and marine life.
If you're looking for a safe neighborhood to raise your young ones in, try Ebro, FL. The crime rates in this city are extremely low, with vehicle thefts, murder, kidnappings, and rape being virtually non-existent.
Buying a Home in Washington County, Florida: Is it a Good Place to Live?
Buying a house is an excellent but enormous investment. As a homebuyer, you should be ready to spend thousands of dollars purchasing a quality property anywhere in the states. So, carefully vetting the places you want to call home is necessary.
If you're considering buying a home in Washington County, we are here to help. The points listed below will help you decide whether or not owning a property in this county is a good idea.
Cost of Living
The reasonable cost of living in Washington County is one of the most significant reasons to buy a home in this place. Finding this statement hard to believe? Consider this:
In 2019, the estimated median house value in Washington County was $128,868. This was much lower than the estimated value in Florida, which is $245,100. Transportation, too, is way below Florida and the national average.
So, what does this mean? In simple terms, lower expenses equal less money spent and more money in your pocket. These extra savings can be helpful in other vital areas of your life, such as covering utility bills, grocery shopping, bolstering savings, and paying school fees.
Public and Private Schools
The Washington County School District is situated in serene rural Northwest Florida. About 3,400 K-12 students are registered in two high, two middle, and two elementary schools. The school district also has a technical center that serves approximately 600 post-secondary students.
Generally, the public and private schools are in two towns, Vernon and Chipley. Vernon is nestled at the heart of the county, while Chipley is situated in the northern section. Some top-ranked public schools include Kate M. Smith Elementary School, Washington Academy of Varying Exceptionalities (wave), and Roulhac Middle School.
Overall, the Washington County School board goes above and beyond to empower its students to become well-educated and productive citizens by offering appropriate, world-class, and rigorous educational programs in a conducive learning environment.
Washington County is a Great Place to Raise a Family
Living in a town with family-friendly amenities should be among your top priorities if you're raising a family. After all, you don't want to end up in a place full of nightclubs and nude beaches that could affect the moral upbringing of your kids.
Luckily, most businesses and facilities in Washington County accommodate individuals of all ages, including children, and have their best interests at heart. For instance, most hotels here have family-friendly features, such as kids' group bookings, kitchenettes, clubs, and Innovative children's activities. Numerous urban areas in Washington County have more than enough recreational parks, coffee restaurants, and shops.
Young Professionals Have the Opportunity to Get Jobs and Expand their Businesses
If you've got young professionals in your household, it's only wise to factor in their interests. And one of the best ways of doing that is by moving to a place that allows them to grow and explore their potential and abilities, like Washington County.
Suppose you search for job opportunities in Washington County on any search engine. In that case, you'll be surprised by the many employers looking for workers, ranging from cashiers and dispensary associates to customer service reps and medical practitioners. There are over 640 jobs for young professionals in the region.
Keep in mind that the job market in Washington County, Fl, is expected to grow by 34.58% in the near future, which is higher than the national average of 33.5%. So if you're a young entrepreneur, this county allows you to get jobs, acquire more skills, and expand your business.
Beaches
What's not to like about white sandy beaches? Of course, it can't be the view as most people find white sands and clear waters incredibly beautiful. And these are usual features on most beaches.
Plus, lacking something to do on beaches is nearly impossible. Some fun activities you can do include playing on boardwalks, picking sea shells, fishing, tossing around a frisbee, or even having a picnic.
If living close to a beach is something you and your family need, consider buying a home in Washington County. It boasts several serene beaches, including Panama City Beach and Flagler beach. These are places you can visit or live in and have immense fun!
Crime Rates
CrimeGrade.org gives Washington County a B overall crime grade. This means that the crime rate in this place is slightly lower than the national average. Regarding safety, this county is in the 66th percentile, meaning 66% of counties are more dangerous and 34% are safer.
Washington County's crime rate is currently around 29.43 per 1,000 homeowners during a year. According to residents, the northern part of the county has the safest neighborhoods to live in. That said, if you want to purchase a home in a city where your belongings and family are safe and secure, Washington County, Florida, should be top on your list.
All Towns/Cities Within Washington County
Here's s list of all the towns that qualify for the Fl Hometown Heroes Program in Washington County:
Caryville
Chipley
Wausau
Ebro
Vernon
You may also get financial assistance from the loan program if you plan to purchase a home in any of the following populated places:
Crystal Lake
Five Points
Holmes Valley
Red Head
Greenhead
Sunny Hills
New Hope
Make Your Homeownership Dream Come True
Buying a home has many benefits, including the pride of ownership, potential property tax deductions, value appreciation, and the liberty of living as you wish. However, houses are expensive. Most US citizens also don't make enough money to buy homes out of pocket.
If you're an essential worker facing such challenges, the Fl Hometown Heroes Program has got you covered. Through this platform, you can make buying property in Washington County a dream come true.
Choose Your City for More Hometown Heroes Information