How to Buy a House With Bad Credit in Florida in 2023

By Phil Ganz

Edited by Ryan Skerritt
8 Min Read
Mar 20, 2023
Bad credit is one of the main obstacles to obtaining a mortgage. After all, lenders often start by evaluating your creditworthiness to determine if you qualify for a loan. They want to see if you can repay your loan promptly. A high credit score means you often pay your bills on time and will likely make timely monthly mortgage payments.
With the emergence of various loan options, first-time homebuyers with low credit scores can now access mortgages without significant challenges.
The latest statistics show that lenders have approved more loans to homebuyers with bad credit than ever. The only difference is that you'll pay a higher mortgage rate, down payment, and closing fees than other borrowers.
This guide explains how to buy a house with bad credit in Florida. Keep it here to learn more.
What is Bad Credit?
Bad credit is a term that describes someone's history of not paying their bills on time or defaulting on their loans. It means your credit score is lower than a lender's minimum standards.
If you have bad credit, you might find it harder to obtain a mortgage since lenders consider you a risky borrower. If you manage to secure one, you'll pay higher interest rates and must contend with other restrictions.
Minimum credit scores vary from one lender to the other. On a scale of 350 to 850, mortgage companies usually require a minimum credit score of 580 to get pre-approved. However, some lenders are willing to accept a lower score of 500. After all, they require assurances that you'll pay them back on time.
If you have a low credit score, the lender will evaluate other dynamics to determine if you qualify for a loan. They'll look at your employment history, income, home type, and current debts, among many other factors.
In short, bad credit does not exist in a lender's dictionary. They consider your qualifying credit to approve or reject your mortgage application.
Home Loans You Can Get with Bad Credit
You can access home loans even with a low credit score. First-time homebuyers with bad credit could be eligible for various loans and government subsidies. You only need to consult a credible lender to help you determine which loans you qualify for.
Five home loans you can get with bad credit include:
FHA Loans
You can buy a house with bad credit in Florida using FHA loans. Federal Housing Administration or FHA loans are government-backed mortgages for buyers who might have challenges obtaining loans from private lenders due to bad credit.
The FHA sets the terms and eligibility requirements, but private FHA-approved lenders like banks, mortgage companies, and credit unions issue the loans to borrowers.
The federal government guarantees the mortgage, making it less risky for lenders to issue loans to borrowers with low credit scores or no credit history. If you default, the government reimburses the lender. For this reason, FHA loans are more accessible to buyers with bad credit.
FHA loans have one of the lowest down payment requirements, making them more affordable for first-time homebuyers.
If you have a credit score of 580, you only need to make a 3.5% down payment. Borrowers with a credit score of 500 make a 10% down payment. Your down payment can come from gifts, grants, or personal cash reserves.
USDA Loans
A USDA loan is another government-backed mortgage for low-to-middle-income borrowers in designated rural areas and lower-density suburbs. The loan has no down payment requirements and targets homebuyers with low credit scores of 580.
The U.S. Department of Agriculture (USDA) guarantees the mortgage and sets the terms for eligibility, allowing lenders to issue the loan with fewer risks.
Even though USDA loans have no defined minimum credit score requirements, you must demonstrate a willingness to manage the debt. The lender will evaluate other compensating factors to determine if you can qualify with bad credit.
To be eligible for a USDA loan, you must be a permanent U.S. resident seeking to buy a house in a designated rural area. Moreover, your household income must not exceed 115% of the area's median income.
You don't have to worry about paying higher mortgage rates in case of a low credit score. Since the USDA subsidizes the mortgage, approved lenders issue the loans with comparatively lower interest rates regardless of your credit history.
VA Loans
Active-duty service members and veterans with bad credit can buy a house in Florida using VA loans. This home loan has no down payment requirements and is exclusive to retired, active military personnel and their surviving spouses.
It has a minimum credit score of 580, but applicants with lower scores can still qualify based on other compensating factors.
The Department of Veteran Affairs guarantees a portion of the loan. For this reason, lenders can provide borrowers with more favorable terms even if they have bad credit.
To qualify, you must obtain a Certificate of Eligibility (COE). The document highlights your service history to determine your eligibility. Once approved, you can use the funds to buy a new house, construct one, or renovate an existing home.
The interest rates are highly competitive, and it has limited closing costs. Moreover, you don't have to pay Private Mortgage Insurance because of the VA guarantee. The best part is a VA loan is a lifetime benefit, meaning you can use it multiple times.
Conventional Loans
Conventional loans by the Federal Housing Finance Agency are somewhat challenging to obtain with bad credit. FHFA entities, like Fannie Mae and Freddy Mac, require a minimum credit score of 620 points.
But as stated, federal housing agencies consider other qualifying factors rather than your credit history only. You may submit your income details for consideration if you have a lower FICO score.
If you are a first-time buyer, you can still qualify for a conventional government-backed loan with a low credit score. After all, the primary objective of the FHFA is to make homeownership more affordable for everyone, so your credit history shouldn't be an issue.
The FHFA supervises, regulates, and guarantees over 81% of mortgage loans in the country. Considering this, the same agency has probably backed your home loan.
What makes conventional FHFA loans attractive is the low upfront costs. You only need a 3% down payment to secure this loan. Most FHFA-backed loans have a 30-year fixed rate, and mortgage insurance depends on your equity. You can cancel mortgage insurance once you reach 20% equity.
Homebuyer Loan Assistance Programs
Homebuyer loan assistance programs help first-time buyers cover down payments and closing costs after securing a mortgage for a primary residence. These programs rarely have minimum credit score requirements and rely on the accompanying mortgage standards.
For instance, if you obtained a home loan with a 580 score, you will require a similar score to qualify for the loan assistance program.
Homebuyer assistance programs do not have down payment requirements. Instead, they help you cover your upfront fees. They have zero interest and are forgivable, meaning you don't have to pay back if you remit your monthly mortgage payments promptly. You only get to repay if you sell or refinance the property.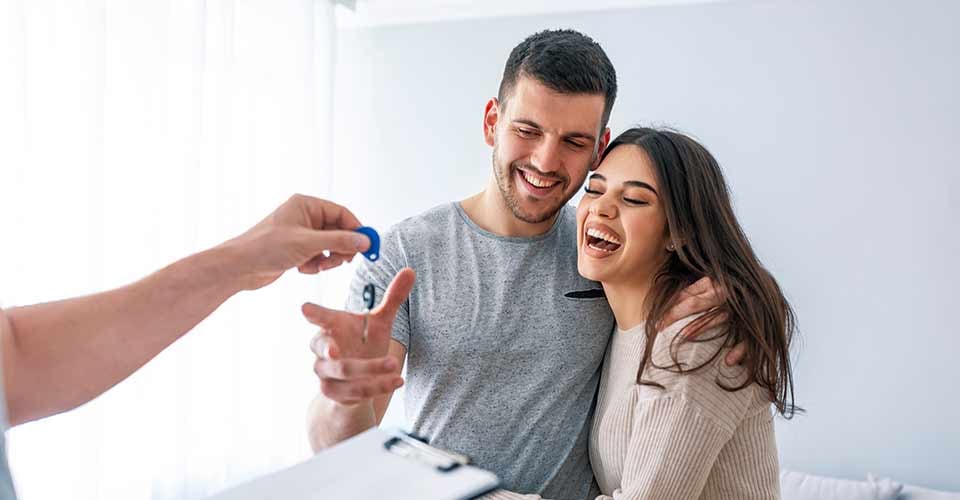 Strategies to Improve Your Credit Score Before Buying a House
Even though buying a house with bad credit in Florida is possible, you shouldn't settle for your current credit rating. A low credit score means you'll have to contend with higher interest rates, closing costs, and associated fees.
Credit scores are not permanent, meaning you can work to improve your rating before shopping for a suitable mortgage. Besides, it is much easier to obtain a home loan if a lender notices you've been trying to improve your credit history in the past few months.
Here are a few steps you can take to improve your credit score before buying a house:
Check Your Credit Report
A credit report is a document sent by banks, credit providers, and other relevant entities to credit bureaus. It breaks down your payment history and highlights your current financial situation based on your account balances. It is from this report that credit bureaus determine your FICO credit score.
As much as credit bureaus want to be as accurate as possible when preparing your credit report, financial agencies might send incorrect data regarding your financial status.
Your credit report might contain errors and discrepancies that could impact your score by over 100 points and dent your mortgage pre-approval chances.
With this in mind, the first step should be to preview your report by requesting a copy from reporting agencies. You can do this online by visiting AnnualCreditReport.com. If you find any mistakes, you should request a review by sending supporting documents.
Do Not Close Your Unused Credit Accounts
One question buyers ask when house hunting is whether they should close their old credit cards. Well, closing unused credit accounts could be detrimental to your credit rating. It could move your scores down, making securing a mortgage with bad credit more challenging.
As much as you want to keep your finances in check and avoid the annual fees charged on the card, do not close your account yet. Your FICO credit score increases with long-standing credit accounts, even if you don't use them. Your old credit cards are pivotal to getting pre-approved for a mortgage.
Request an Increase in Your Credit Limit
Requesting a higher credit limit can go a long way to improving your credit score. It increases your purchasing power but lowers your credit utilization ratio, eventually boosting your FICO rating in the long term. Even though this strategy has the potential for more debt, you should keep your spending habits the same for it to be effective.
Having lots of credit is ideal for your pre-approval chances. It shows lenders that you can continue remitting your monthly mortgage payments even if things don't go as planned.
Besides, a limit increase can add more than 50 points to your score, improving your current rating. You only need to call your credit card company to review your limit.
Pay Your Bills Promptly
Credit bureaus usually determine your credit score based on several factors, including how promptly you pay your bills and outstanding balances. Paying your bills on time can help improve your score. Besides, you might notice changes to your rating in as little as a month.
Do not miss payments even if finances are tight. Instead, focus on making minimum payments on time each month. You can set up automatic online payments if you often forget to pay your obligations promptly. Alternatively, request your creditors to send you an email or text reminder so that you can keep up with your bills.
Avoid New Debt
If you are already in a financial hole, you can dig yourself out by avoiding taking on new debts. This strategy applies to new credit cards as well. Consider working with what you have to avoid lowering your current score.
Applying for a new auto loan or opening a new credit account signifies financial indiscipline. It shows lenders that you can't control or manage your current finances.
Become an Authorized Credit Account User
You can build your credit score by becoming an authorized user of an existing credit account. Some credit agencies allow multiple people to share credit, meaning you can request someone in your household to add you to the credit accounts as an authorized user.
As the family member pays their bills monthly, it will also count as an on-time payment for you. However, if they miss a payment, it can dent your score.
Use a Credit Builder Tool
Even though there are no quick fixes to bad credit, you can use an online credit builder tool to improve your score. These credit-building tools record and report your credit activity to relevant agencies such as TransUnion® and Experian®.
They automatically pay your bills on time, helping build a positive credit rating. You may have to subscribe to a credit company offering these services to use credit-building tools.
Frequently Asked Questions
Here are some of the most frequently asked questions.
Can you buy a house with a credit score of 500?
Even though most mortgage lenders require a minimum score of 580, you can still buy a house with a credit score of 500. FHA loans require a minimum score of 500, but you must make a 10% down payment to secure this loan.
Then again, lenders often consider other compensating factors rather than your credit history. If you're not buying soon, you can improve your score using our outlined strategies to maximize your credit options.
What is the first step to purchasing a home with a bad credit rating?
The first step to purchasing a house with bad credit in Florida is to get pre-approved.
A pre-approval will highlight your current credit score and reveal possible mortgage options that you might qualify for. The pre-approval triggers a credit check, helping you create a plan for higher scores.
Can I buy a house with bad credit but a reasonable income?
You may still qualify for a mortgage if you are a high-income earner with a low credit score.
Lenders often look at the entire application and consider other compensating factors rather than your credit rating alone. Your employment status, income, payment history, and debt-to-income ratio determine your eligibility.
Do medical collections impact my credit rating?
Medical expenses and collections do not impact your credit score. Government-approved mortgage entities often ignore healthcare debts.
However, private lenders might view medical expenses differently. For this reason, consult your lender before submitting your application.
Final Thoughts
Mortgage lenders no longer consider your credit history the only defining factor in obtaining a pre-approval. You can buy your dream home even with bad credit. What matters is if you meet the qualifying credit threshold.
Contact us to learn how to buy a house with bad credit in Florida. Our credit experts will be at hand to provide further assistance.
With over 50 years of mortgage industry experience, we are here to help you achieve the American dream of owning a home. We strive to provide the best education before, during, and after you buy a home. Our advice is based on experience with Phil Ganz and Team closing over One billion dollars and helping countless families.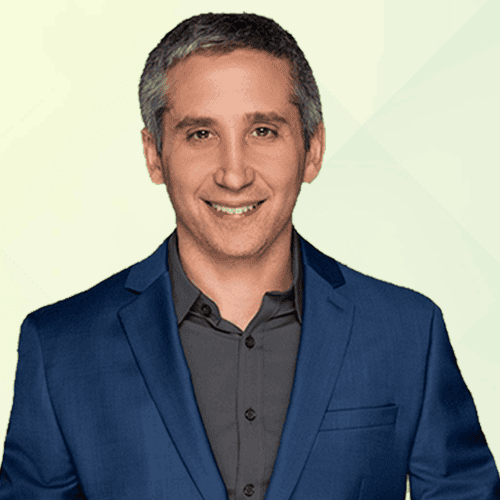 About Author - Phil Ganz
Phil Ganz has over 20+ years of experience in the residential financing space. With over a billion dollars of funded loans, Phil helps homebuyers configure the perfect mortgage plan. Whether it's your first home, a complex multiple-property purchase, or anything in between, Phil has the experience to help you achieve your goals.