12 Things to Know BEFORE Moving to Fort Lauderdale, Florida in 2023

By Phil Ganz

Edited by Ryan Skerritt
9 Min Read
Jul 21, 2023
Fort Lauderdale is a true haven for boating enthusiasts, offering picturesque beaches, delectable cuisine, and a thriving art and cultural scene.
With a booming economy and affordable housing options, the city and the state of Florida as a whole are witnessing a surge in population.
This vibrant city is not only cherished for its alluring features but also for being home to several celebrities, including actors Catherine Hickland and David Winters.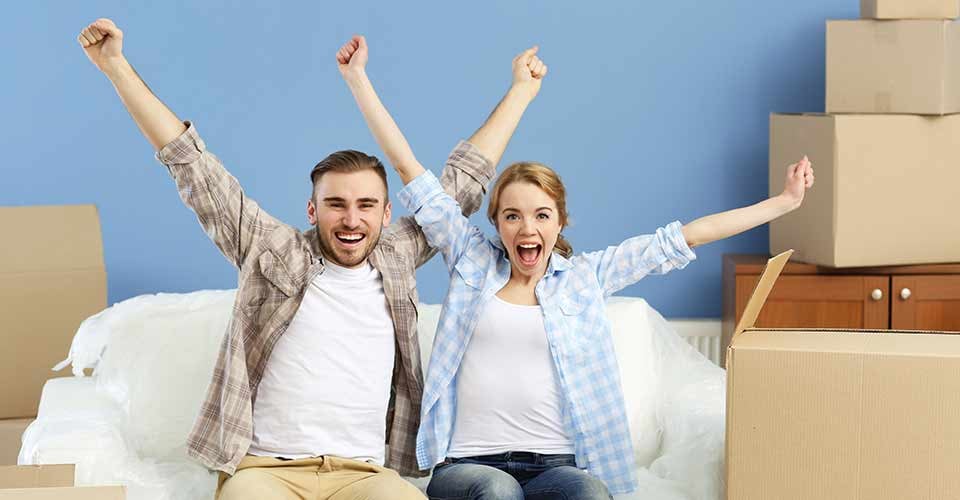 If you desire a tranquil and laid-back environment to call home, Fort Lauderdale might be the perfect destination for you.
In this relocation guide, discover all the essential information about moving to Fort Lauderdale, Florida in 2023, and uncover the reasons why it stands as an exceptional place to reside in the Sunshine State.
Cost of Living
Despite Fort Lauderdale having a cost of living that is 16% higher than the national average and being ranked as the seventh most expensive city in Florida, it is important to note that its overall expenses are comparable to other South Florida cities.
In fact, when compared to Miami, Fort Lauderdale is 4.2% less expensive in terms of the cost of living, including 4.8% lower housing costs.
While housing prices can be on the higher side, there are still neighborhoods and homes available that can fit various budgets. It is crucial to determine your budget before purchasing a home.
One advantage of living in Fort Lauderdale is the absence of state income tax in Florida, which offsets some of the higher living costs.
Considering the attractiveness of the area, the overall expenses are reasonable. For instance, with an average annual income of $80,000, one can expect to live very comfortably.
The healthcare systems in Fort Lauderdale are excellent and cost about 2% less than those in other South Florida cities.
Additionally, the average cost of food per day per person is around $39. By maintaining a vigilant eye on your spending habits and budgeting your money wisely, living in Fort Lauderdale can be affordable and enjoyable.
Luxury Living
If you're someone who cherishes living near the ocean, embracing a multicultural atmosphere, and indulging in diverse international cuisines regularly, the relatively higher cost of living in Fort Lauderdale may be a worthwhile trade-off for you.
Fort Lauderdale's cost of living is approximately 17% higher than the U.S. average, but it remains considerably more affordable than other well-connected coastal towns such as Palm Beach, San Diego, and Key West.
Residents here pay only slightly above the national average for groceries, healthcare, utilities, transportation, and goods and services—comparable rates to other Florida cities like Miami.
While the median home price for houses in Fort Lauderdale stands at $575,500, and local rentals have a median monthly rent of around $2,700, there are still plenty of safe and affordable neighborhoods in Fort Lauderdale that cater to various budgets.
Additionally, the absence of state income tax in Florida provides further financial benefits, allowing residents to save money.
High Quality Schools
Fort Lauderdale offers exceptional education opportunities accessible to everyone.
If you seek one of the finest private high schools in Florida, look no further than Pine Crest School in Fort Lauderdale, renowned for its excellence in academics and athletics.
Alternatively, the College Academy of Broward College stands as a fantastic public school option, boasting an impressive average graduation rate of 99%.
But the educational choices don't end there.
For those aspiring to pursue higher education, Fort Lauderdale provides a plethora of options, including public, private, and community colleges.
Keiser University, for instance, offers a diverse range of associate, bachelor's, and graduate degrees, with classes available throughout the day and offered in both English and Spanish to cater to students' needs.
Furthermore, Broward College presents an ideal platform for full-time or part-time students, with a comprehensive selection of certifications, associate degrees, and bachelor's degree programs across various disciplines.
For those seeking a nationally-ranked university experience, Nova Southeastern University offers opportunities to engage in international scientific research on sharks, participate in the Sharks Athletics teams, and pursue undergraduate or graduate degrees.
Fort Lauderdale truly encompasses a remarkable array of educational avenues for learners of all ages and aspirations.
Fort Lauderdale is a haven for those who love working out and prioritizing a healthy lifestyle.
The residents here are renowned for embracing an active way of living, which is often associated with successful aging, making it an opportune time to join in and get active.
The city offers an abundance of parks and recreational activities, making it easy for residents to spend time outdoors in the pleasant weather, serving as a great source of motivation to stay on the move.
No matter how you prefer to work out, Fort Lauderdale encourages everyone to step outside and engage in activities like swimming, jogging, running, hiking, walking the dog, skateboarding, kayaking, paddleboarding, inline skating, or biking.
Living in Fort Lauderdale provides an excellent opportunity to explore new activities. The city boasts a variety of gyms catering to all fitness levels, including options like CrossFit and OrangeTheory.
Additionally, with the community's reputation for being exceptionally friendly, finding a workout buddy to support and track progress becomes an effortless task.
In Fort Lauderdale, you'll find an array of local parks and recreation centers that contribute to the city's active lifestyle:
Hugh Taylor Birch State Park, located on East Sunrise Boulevard near the Intracoastal Waterway, offers excellent biking, running, and walking opportunities, providing a serene and tranquil atmosphere to connect with nature and observe wildlife.

Fort Lauderdale Beach Park is a splendid destination featuring volleyball and basketball courts, playgrounds, and picnic areas. While parking might be a bit pricey, it's the perfect spot to enjoy a leisurely beach walk, bask in the beauty of sunrises and sunsets.

Colee Hammock Park is a green haven with picnic areas, offering fantastic fishing opportunities and scenic water views.

Esplanade Park is part of the Riverwalk Park walking route, serving as a scenic waterfront garden and amphitheater, frequently hosting outdoor events.

Secret Woods Nature Center, covering 57 acres, entices visitors with its walking trails, butterfly garden, and dedicated reptile habitat, providing an ideal setting for a family day out.
So, if you love staying active and living a healthy life, Fort Lauderdale is the perfect place to be. Embrace the numerous outdoor options and explore the city's vibrant fitness community to enhance your well-being.
Family Friendly
If you are relocating with your family, Fort Lauderdale is an ideal destination to consider.
Although the city may have a reputation for attracting an older demographic with many retirees, it's important to note that families are also finding their place in this vibrant community.
Nestled near the picturesque waterfront and offering a plethora of family-friendly activities, Fort Lauderdale is becoming an increasingly popular choice for families to settle down and create lasting memories.
One of the key aspects that make Fort Lauderdale appealing to families is its emphasis on safety. The city provides a relatively safe environment, offering peace of mind to parents seeking a secure place to raise their children.
Moreover, you'll discover a wide array of family-oriented neighborhoods and homes, providing ample options for finding the perfect fit for your family's needs and preferences.
Centralized Location
Fort Lauderdale, the largest city in Broward County, southeastern Florida, lies just 25 miles north of Miami and boasts a prime location along the Atlantic Ocean's coast.
The city is renowned for its prominent seaport, Port Everglades, serving as a departure point for numerous cruise lines, including Royal Caribbean, Carnival Cruises, Holland America, and Princess Cruise Lines.
Notably, Fort Lauderdale is interconnected with the Intracoastal Waterway, offering an extensive network of over 500 miles of water routes accessible to boats. One can even venture on a scenic journey following the Intracoastal to Texas or Massachusetts.
Living in Fort Lauderdale also presents the advantage of easy access to neighboring cities.
A mere one-hour drive takes you to Palm Beach, while Naples is a two-hour drive away. Orlando can be reached in about three hours, and Key West is approximately a four-hour drive.
These nearby destinations open up exciting opportunities for day trips, such as visiting Disney World or Universal Orlando.
Moreover, Fort Lauderdale - Hollywood International Airport plays a vital role as one of the three airports serving the Miami metropolitan area.
Offering a wide array of domestic flights and more affordable airlines, this airport is a significant convenience for residents of Fort Lauderdale.
Beautiful Beaches
Stretching for 23 miles just outside the city, southeastern Florida boasts some of the most beautiful beaches.
With their white fine sand and stunning blue waters, these beaches are a magnet for both residents and tourists. There's something for everyone - from swimming, snorkeling, and shell hunting to jet skiing and sunbathing.
Fort Lauderdale's main beach, known as Blue Wave in Fort Lauderdale Beach, spans up to four miles along the coastline.
Its shallow and calm waters make it the safest and most kid-friendly beach in town. Visitors can even expect to spot dolphins and enjoy breathtaking sunset views.
For those seeking adventure, SeaExperience offers the opportunity to learn deep diving and get up close and personal with sharks!
Among the local favorites are the following beaches in the Fort Lauderdale area:
Fort Lauderdale Beach - This seven-mile stretch of white sand is adorned with majestic palm trees and offers fantastic shopping and dining opportunities.

Lauderdale-By-The-Sea - Located only five miles from the city, this quiet beach town is perfect for fishing and free diving, with Anglin's Fishing Pier being a popular destination.

Hollywood Beach - Found 14 miles south of Fort Lauderdale, this gem features silky white sand and beautiful blue skies, making it an excellent spot for a day out. Moreover, it is dog-friendly!

Dania Beach - About six miles south of the city, Dania Beach is a quieter and more low-key alternative to Fort Lauderdale Beach. The Dania Beach Fishing Pier attracts anglers from far and wide.

Pompano Beach - Situated 10 miles north of Fort Lauderdale, this beach offers warm weather and a diverse range of marine life, making it a must-visit destination.
Growing Economy And Employment
Are you currently on the move and actively seeking job opportunities? Fort Lauderdale might be the perfect destination for you.
The employment prospects in this area have been on the rise, with a notable 1.9% increase in the job market over the past year.
Even more promising, experts predict a remarkable 37.9% growth in job opportunities over the next ten years, surpassing the United States average by 4.4%.
Fort Lauderdale boasts a low unemployment rate, making it incredibly convenient to secure a job and balance out any higher living costs.
With the tourism industry driving the local economy, there's a wide array of job options that align with your interests and qualifications.
The area is home to prominent companies like AutoNation, Citrix Systems, SmartWater CSI, SFN Group, and Broward County Public Schools, offering excellent opportunities for career advancement.
South Florida Weather
The area's incredible weather stands as a major driving force for people relocating here.
Fort Lauderdale is renowned for its tropical climate, featuring long, hot, wet, and humid summers, complemented by short, clear, windy, and cloudy winters.
While precipitation levels remain moderate, you can expect up to 134 rainy days in a year. The rainy season typically spans from May to October, reaching its peak in September.
On the plus side, there's no need to worry about snow shovels here, as Fort Lauderdale never experiences snow.
If you're coming from colder climates, bid farewell to super cold winters, as the average temperatures range from a pleasant 61 degrees to 89 degrees.
Dining Scene
Renowned for its diverse culinary scene, Fort Lauderdale offers a delightful array of classic Floridian seafood dishes and a fusion of international cuisine.
Indulge in the finest flavors, including fish tacos, grouper, succulent scallops, and freshly caught lobster and crab.
The city is experiencing a culinary boom, with new restaurants cropping up all over, providing an array of options from fusion eateries and trendy cafes to steak houses and casual taverns.
You'll relish the blend of traditional Cuban and Mexican delicacies with American fare.
Furthermore, the food landscape is evolving to cater to various dietary preferences, with an increasing number of vegan and vegetarian dining options gracing the menus, ensuring a satisfying experience for every palate.
When dining out, make sure to explore some of the local favorite restaurants in Fort Lauderdale:
Coconuts - This oceanside eatery offers a splendid view of passing boats and yachts, accompanied by a delectable selection of locally caught seafood. Its Sunday Brunch is a renowned highlight, making it an excellent destination for a relaxing date.

The Foxy Brown - An American Bistro that excels in its fantastic brunch offerings at an attractive price point. Don't forget to treat yourself to a delightful milkshake.

El Camino Fort Lauderdale - A bright and airy setting where you can savor margaritas, tacos, and other authentic Mexican favorites.

Kousine Fort Lauderdale - An animated cafe that serves up Peruvian cuisine and delightful vegetarian dishes.

Gilbert's 17th Street Grill - Known for serving the best burgers in town, this spot is a must-visit for burger enthusiasts.
Art and Culture
Renowned for its vibrant art and cultural scene, Fort Lauderdale boasts an artistic landscape on par with that of Miami. The city's residents take immense pride in celebrating local artists through art walks and various events featuring live music and crafts.
At the heart of Fort Lauderdale's artistry lies Flagler Village, situated north of Las Olas Boulevard. This area, once dominated by industrial warehouses, has now transformed into a thriving art district, housing multiple art galleries.
Flagler Village encompasses two distinct art districts - the MASS District (Music and Arts South of Sunrise) and the FAT Village Arts District (Flagler Arts and Technology).
Exploring these districts, you can immerse yourself in a world of creativity, finding unique handmade jewelry, clothing, fine art, and sculptures.
Within Flagler Village, you'll also find an array of cultural gems, such as the NSU Art Museum Fort Lauderdale, Broward Center for the Performing Arts, local craft breweries, music venues, and charming boutiques, all contributing to the area's vibrant artistic spirit.
Bottom Line
The enchanting city of Fort Lauderdale, Florida, is attracting many people due to its incredible beaches and an abundance of recreation and entertainment options. As with any place, there are both advantages and drawbacks to consider.
However, with the assistance of our exceptional Realty Specialists, purchasing a home in Fort Lauderdale can be a seamless and stress-free experience.
Before you start packing your belongings, reach out to us for expert guidance throughout the home buying process.
Our realty team prioritizes safety and affordability, ensuring we find the ideal neighborhood in Fort Lauderdale that perfectly suits you and your family.
Don't hesitate to contact us today to get started on your journey.
With over 50 years of mortgage industry experience, we are here to help you achieve the American dream of owning a home. We strive to provide the best education before, during, and after you buy a home. Our advice is based on experience with Phil Ganz and Team closing over One billion dollars and helping countless families.
Choose Your City for More Moving to Florida Information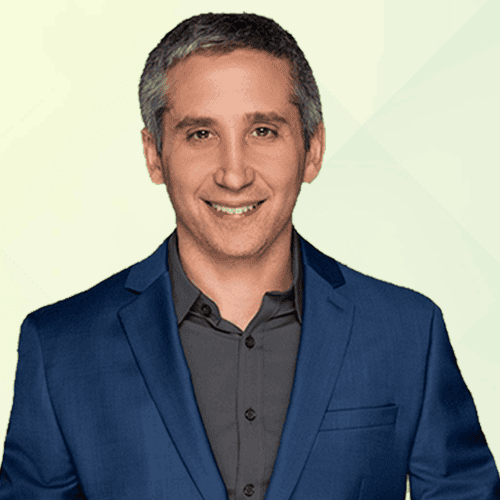 About Author - Phil Ganz
Phil Ganz has over 20+ years of experience in the residential financing space. With over a billion dollars of funded loans, Phil helps homebuyers configure the perfect mortgage plan. Whether it's your first home, a complex multiple-property purchase, or anything in between, Phil has the experience to help you achieve your goals.