Single Wide Manufactured Homes Product Guide - All You Need to Know

By Phil Ganz

Edited by Ryan Skerritt
8 Min Read
May 06, 2022
Financing your single-wide manufactured home will differ from buying a conventional home. That's because lenders classify manufactured homes (MH) as personal property instead of real estate. Their terms for MH are also changing as the demands for these properties keep rising.
The condition of the MH you're looking to buy can affect its financing. Investing in a good-quality single-wide MH will get you a mortgage with favorable rates.
In this guide, we break down the four types of loans (FHA, VA, USDA, and conventional) that you can use to buy a single-wide MH:
Financing a Single-Wide MH with an FHA Loan
You can use an FHA mortgage to finance a single-wide MH, provided the home is taxable as real property. The property should also be permanently fixed to a state-approved foundation.
Here's a breakdown of some of the requirements for this type of home loan:
Types of FHA MH Loans
You can take three types of FHA loans to finance a single-wide MH. You may apply for a manufactured home loan to buy a new/used MH, and its foundation will be based on. A manufactured home lot loan is specifically meant to purchase the foundation of an MH.
The third type of FHA MH loan is the manufactured home purchase loan. You can use it to buy an MH only without foundation.
For FHA manufactured home loans, you can get a Title I or a Title II. A Title I loan can help you finance a lot or both the MH and lot. It comes with a repayment term of up to 20 years for the property and lot and 15 years for the lot only.
Loan limits for the home and foundation stand at $92,904 and $69,678, and $23,226 for the home and foundation, respectively.
A Title II FHA loan would be ideal if the single-wide MH is a single-family home residency. The loan offers a 40-year financing term.
FHA MH Loan Requirements
The single-wide MH's construction must meet HUD's MHCSS standards to be eligible for an FHA MH loan. It must also meet FHA's livability and safety requirements and be appraised by an FHA-accredited appraiser.
The MH should lie on a foundation that meets relevant state requirements for suitability and have adequate drainage facilities.
The borrowing requirements include a 3.5 percent minimum down payment and a 530 credit score. Your debt-to-income ratio should also be 50 percent or less to qualify.
Interest rates
Expect some lenders to charge high-interest rates for an MH loan for various reasons. The high-interest rates may be due to low loan amounts, which have a small profit margin.
It's also common for a lender to charge a high-interest rate if the MH home seems attractive based on its potential resale value.
Interest rates vary with your credit history and score, DTI, and down payment. You may get a competitive interest rate for the single-wide MH with low debts, excellent credit, and substantial savings.
Is Insurance Needed?
Unlike conventional mortgages, FHA home loans don't need you to have Private Mortgage Insurance (PMI). Instead, they require you to pay a premium and upfront mortgage insurance premium.
The loan may need a MIP for a varied time depending on the loan terms and conditions. FHA-backed mortgage lenders rely on MIPs to shield themselves against high-risk borrowers.
Financing a Single-Wide MH through a VA Loan
Military members and veterans can use their VA loan benefits to finance a single-wide MH. However, the VA loan program classifies both manufactured and mobile homes as the same thing.
The requirements for buying an MH with a VA home loan are as follows:
Eligibility Criteria
The VA loan program requires you to have a certificate of eligibility (COE) before applying for home financing. Apply for a COE from the VA eBenefits online portal to get one promptly. You must also reside in the property you plan to use to take a loan.
If you are a spouse/beneficiary of an eligible service member or veteran, different rules apply to your case. Your spouse or kin should have continually served up to 90 days in combat. If they were part of the national guard, they need to have over six years of service.
VA MH Loan Requirements
The VA loan program only considers manufactured homes that are permanently attached to a foundation for financing. They also work with borrowers looking to buy MH, which is taxed and classified as real property.
The property must adhere to VA's minimum property requirements and conform with the relevant zoning requirements and building code.
You can take a VA loan and use it to purchase an MH if you already own a lot. The VA loan program also allows you to use the financing to buy the MH and lot simultaneously. However, lenders require you to meet various income requirements and have good credit.
Most VA MH loans come with a 30-year repayment term. Their terms can be shorter depending on the lender's policies and type of loan.
The VA loan program doesn't require you to sign up for PMI. However, the program demands you pay a funding fee at closing to enable future borrowers to get the same financing. The VA funding fee is a percentage of your total MH loan value.
VA-approved mortgage lenders offer three options when looking to refinance or buy a single-wide MH. The first option allows you to purchase an MH and set it up on a lot you own. The loan will help you cover the home purchase price and any improvements required.
The second option enables you to buy an MH and land simultaneously. In this case, you can use a VA MH loan to cover the site preparation and land purchase costs. You can also use it to finance the total costs for ferrying and assembling the MH on the lot.
Taking a VA MH loan will be ideal if you want to refinance an MH to put on land you bought. This third option only works if the MH you already own lies on rented land. You can then buy a new plot and transport the MH to the new site.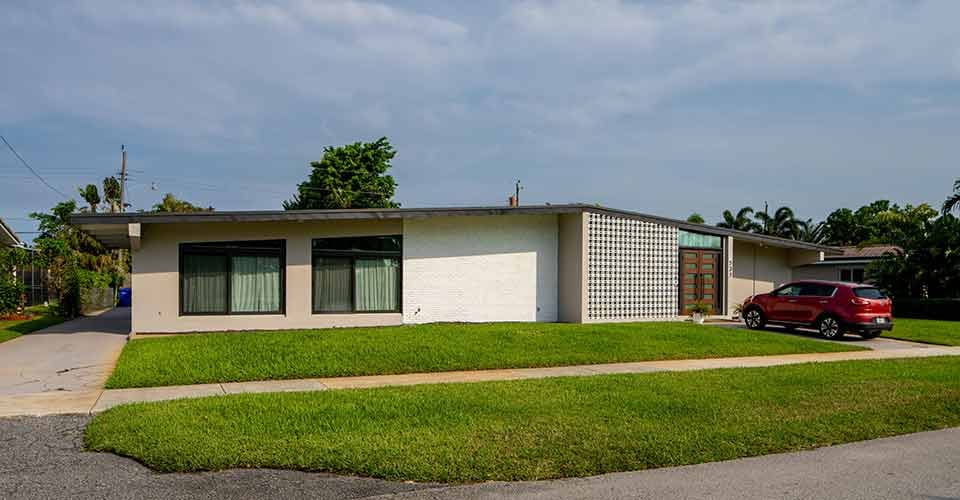 Financing a Single-wide MH through USDA
USDA-backed loans are highly desirable since they allow you to buy a home with zero down payment. The mortgage insurance needed is also cheaper compared to FHA.
However, the MH must meet USDA guidelines, and you must get the loan from a USDA-approved mortgage lender, as discussed below:
Authorized MH Loan Purposes
The USDA loan program requires you to use the loan to finance a home purchase, provided the property lies on a site that conforms to state standards. You should also ensure that the single-wide MH unit has never been occupied or installed anywhere.
Only MH with a floor area above 400 square feet is eligible for the financing. They must also be mounted on a permanent foundation. Other site and construction requirements the MH should meet include:
Site development work conforming to state and local government-backed standards.

Housing units must exceed or meet relevant standards for the location where they will be installed.

The site for the MH should be classified as taxable and real property.

Housing units must be constructed within the past 12 months and bought from an accredited contractor or dealer.

The lowest point of the MH should exceed the 100-year floodplain and have wastewater disposal systems and water access.

A USDA-approved appraiser must appraise MH to ensure it meets financing standards.
MH Loan Terms Available through USDA
USDA MH loans are usually available as 30-year fixed-rate home loans only. There's no exception for an adjustable-rate mortgage or 15-year fixed option.
Since closing costs differ with the location and lender, it's wise to shop around for the ideal combination of low costs and low-interest rates. Some lenders charge high origination fees, while others have a fixed rate.
USDA-backed MH mortgages require you to escrow your homeowner's insurance and taxes with the mortgage lender. In this case, you have to pay your insurance and taxes and your monthly loan payments.
The single-wide MH must be situated in a rural area for you to stand a chance of qualifying for a USDA-backed loan. Expect lenders to have different additional requirements for the mortgage.
Standard USDA loan requirements for people looking to finance MH include:
Citizenship (a US citizen, qualified alien, or non-citizen national)

Income (your income shouldn't be more than 115 percent of the median household income in the MH's location)

Creditworthiness (you should have a good record of repaying loans or debts)
Do USDA Loans Require PMI?
USDA loans don't need private mortgage insurance, which is the norm with conventional mortgages. However, they attract two funding fees that are pretty similar to PMI.
Expect to pay an upfront guarantee fee of 1 percent of your mortgage amount. You will also pay an annual fee of 0.35 percent of your total loan amount.
USDA-approved lenders usually roll out the upfront fee in the loan amount and expect you to pay it during closing.
They also charge the annual fee once every year and divide it into monthly payments that you need to pay with other monthly loan obligations.
Though both upfront and annual fees are charged regardless of the down payment you make, they are way cheaper than private mortgage insurance.
Using a Conventional to Finance a Single-Wide MH Purchase
You may consider a conventional mortgage to finance the purchase of a single-wide MH since it boasts favorable loan terms and interest rates. This loan can suit your financing needs if you have an excellent credit score and a low debt-to-income ratio.
Here's a breakdown of how you can use conventional loans to finance a single-wide MH:
Types of Conventional Loans for MH
Understanding the ins and outs of conventional mortgages can help you choose the right one.
The common types of conventional loans include conforming conventional loans, non-conforming conventional loans, fixed-rate conventional loans, and adjustable-rate conventional loans.
A conforming conventional loan is usually less than or equal to an FHFA (Federal Housing Finance Agency) -approved loan limit.
The FHFA sets this limit annually to reflect the maximum loan amount Freddie Mac or Fannie Mae can purchase. Lenders use your credit history and loan repayment ability to qualify you for the loan.
Non-conforming conventional loans usually exceed the FHFA conforming limit. You can use them to buy a property with a higher purchase price than the conforming limit.
However, expect to encounter strict underwriting policies based on cash reserves, down payment, and credit score required for approval by lenders.
Fixed-rate conventional loans come with a fixed interest rate, while adjustable-rate mortgages (ARMs) have interest rates that change over time. ARM rates are usually based on the current market interest rates.
Good credit and down payment are the top requirements for conventional loans if you want to buy a single-wide MH. Since conventional loans are not guaranteed or insured by the federal government, expect stricter eligibility requirements.
Private mortgage lenders have the freedom to enforce stricter requirements than guidelines approved by Freddie Mac, Fannie Mae, and FHFA.
Therefore, you may find it challenging to qualify when applying for a loan after bankruptcy or foreclosure. The eligibility requirements include the following:
Good Credit Score
Mortgage lenders require a minimum credit score of 620 to qualify you for a conventional loan.
A credit score of 740 or more can entitle you to lower down payments and attractive interest rates. The lender will make a hard inquiry to review your credit before approving you for the loan.
Low Debt-to-Income Ratio
Most private mortgage lenders expect you to have a debt-to-income ratio (DTI) below 36 percent when applying for a conventional loan.
Your DTI reflects the total amount of money you're owed as debt divided by your monthly income (before tax). Consider using a debt-to-income calculator to estimate your DTI before seeking an MH loan.
Up to 20 Percent Down Payment
The lowest down payment you can ever pay for a conventional MH loan is 3 percent. However, you have to pay more if you have a high debt-to-income ratio and lower credit score.
Consider conventional loan programs like Home Possible and HomeReady for their low-down-payment loans.
They allow you to make a down payment lower than 20 percent on the loan provided you pay for PMI. You may sign up for one of them if you have a good credit score but limited cash reserves.
What Type of Insurance is Needed
You have to pay for PMI (Private Mortgage Insurance) if you pay less than 20 percent of the loan as a down payment. Mortgage lenders use PMI as a contingency in the event of default. PMI costs vary based on your credit score, down payment size, and loan type.
Your lender will expect the PMI to be paid for the monthly loan payments. You can also pay it in your closing costs as an upfront fee. Another option is to pay the amount in the form of a high-interest rate, depending on what you can afford.
There won't be a need to refinance your loan to get rid of the PMI since it won't remain in the loan life forever. You can ask the lender to eliminate this financial obligation from your monthly repayments once you attain 20 percent equity in the MH.
Summing up
Single-wide manufactured homes boast efficiency, affordability, and versatility compared to site-built homes. They are making homeownership possible to low- to moderate-income people. You can even purchase one with different mortgages if you meet the eligibility requirements.
Count on MakeFloridaYourHome for a wide range of loan options to meet your unique needs. We understand how overwhelming it can be to choose the right loan to finance an MH purchase.
Our mortgage professionals are always on standby to give you expert advice on the kind of loan that fits you.
With over 50 years of mortgage industry experience, we are here to help you achieve the American dream of owning a home. We strive to provide the best education before, during, and after you buy a home. Our advice is based on experience with Phil Ganz and Team closing over One billion dollars and helping countless families.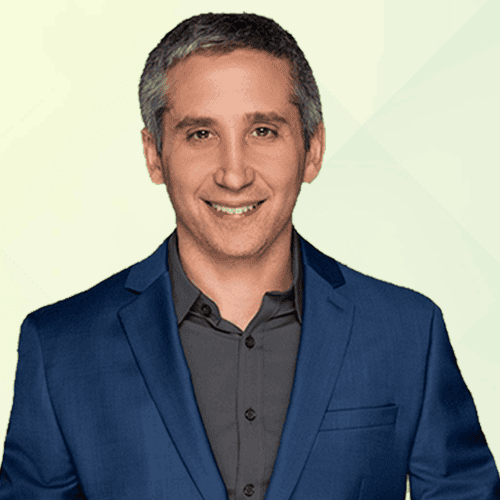 About Author - Phil Ganz
Phil Ganz has over 20+ years of experience in the residential financing space. With over a billion dollars of funded loans, Phil helps homebuyers configure the perfect mortgage plan. Whether it's your first home, a complex multiple-property purchase, or anything in between, Phil has the experience to help you achieve your goals.