The Best Places to Live in Florida for Singles

By Phil Ganz

Edited by Ryan Skerritt
8 Min Read
May 29, 2022
Finding the perfect place to live in the Sunshine State can be quite a challenge. This massive state has 33 cities, all with their unique history, diverse cultures, and way of life.
For this reason, you might feel spoilt for choice when trying to decide where exactly to live in this emotional state.
But worry not; in this guide, we have shortlisted some of the best cities for singles in Florida to help you narrow down on an ideal place to live.
Choosing The Best Cities To Live In Florida For Singles
When it comes to choosing the right city to live in Florida as a young single adult, there are numerous factors that you want to consider. These include:
Property Market
As you might already know, the Sunshine State has a highly competitive real estate market. This isn't surprising given that Florida is a popular destination not only for migrants in the U.S but also from other parts of the world.
In fact, over the past 35 years, Florida has been receiving an average of 777 domestic migrants every day. This has created a very high demand for real estate and led to the ever-increasing property prices that the Sunshine State is known for.
Nevertheless, the fact that the very competitive real estate market doesn't mean that you're locked out of owning or renting a property in Florida. Except for some popular coastal cities in South Florida, most other regions have lower property rates and taxes than the national average, making them ideal for single folks starting their careers.
Employment Opportunities
As a young person looking to settle in Florida, you might also be interested in the job market in various cities. The Sunshine State generally has a burgeoning job market employing more than 10 million people.
The unemployment rate is also at historic lows, about 4.4%, which means getting a stable, secure, well-paying job shouldn't be a significant problem for young professionals moving here.
With that being said, some of the more populated cities may have greater job opportunities because they host more businesses, including some of the largest multi-national companies.
Recreational Activities
Another thing that you should pay attention to when deciding where to live in Florida is the recreational opportunities available. The Sunshine State is certainly not short of exciting leisure activities and attractions. Some of the most beautiful beaches in North America are located along with the coastal cities of Florida.
Here, you can enjoy many water-based activities, including swimming, surfing, water skiing, sailing, canoeing, and kayaking. Further inwards, most cities have excellent natural attractions, including parks, animal sanctuaries, and historic sites where you unwind and relax after a long day's work.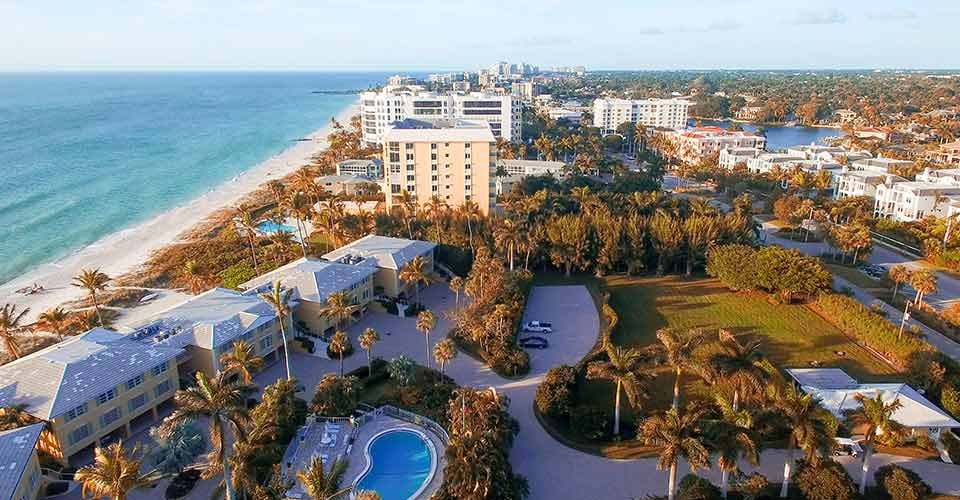 What Are The Best Places To Live In Florida For Singles?
Now that you know what to look for when choosing where to live in Florida, here are some cities you might want to consider when relocating to this state.
Naples
Naples, Florida, in Collier County, has been twice named the healthiest city in the entire country and is widely considered one of the wealthiest, boasting more millionaires than nearly every other community in the U.S.
With its per-capita income ranked as the sixth highest in the country, Naples enjoys a high-quality standard of living which makes it one of the most desirable to live in Florida.
Beyond the glitz and glamor, there are several other reasons why Naples should be a top pick for you when deciding where to settle in the Sunshine State. These include:
A Thriving Job Market
Naples, Florida, has a booming job market with growth percentages exceeding the national average. The job market is projected to grow by well over 39% in the next decade, which would make it one of the highest across the nation.
With the unemployment rate currently sitting at 3.5%, Naples, Florida, has a lower unemployment rate than the national average, which is 6%. This means any young professionals looking to settle here can find jobs with ease regardless of their skill or education level.
Some of the biggest employers in the area include Marriott International, NCH Healthcare System, and Collier County Public Schools. Other big corporations like ASG Technologies and Arthrex are also headquartered here.
Low Crime Rates
With the lowest crime rate of any metropolitan area in Florida, Naples is the safest city in the Sunshine State and arguably one of the safest in the whole country.
The city experiences an average of about 1,771 crimes per 100,000 people and is ranked 15th among the cities with the lowest crime rates in the U.S.
Attractive Weather and Beautiful Beaches
Like most Floridian cities, Naples enjoys fantastic weather all year round, with an average of 2900 hours of sunshine every year. This makes it ideal for anyone seeking reprieve from the cold weather, which characterizes many U.S states, particularly in the northern part of the country.
The city is also home to some of the top-rated beaches in Florida and the entire North American continent. Among the most prized beaches in Naples include:
Lowdermilk Beach
Clam Pass Beach Park
Vanderbilt Beach
Seagate Beach.
These sparkling sandy beaches provide plenty of relaxation and water activities, including canoeing, kayaking, and fishing.
Affordable Cost Of Living
While Naples, Florida, might initially seem like an expensive place to live, the cost of living isn't as high as it is often cut out. Although beachfront properties often sell for millions of dollars, the cost of buying or renting a home can go down significantly as you move to other neighborhoods. So, as long as you're not looking for a luxury property near the beach, you will find affordable homes in the suburbs of Naples.
Some of the best neighborhoods where you can find quality and affordable housing include:
Bears Paw
Park Shore
Moorings- Coquina Sands
Aqualane Shore
Old Naples
One of the best things about buying a home in Naples is paying very little in property taxes. The property tax in Naples is only 1.2% of your property's value, which is the third-lowest in the state. Moreover, you'll not be required to pay income tax as a resident of Naples, which means more income for you.
Attractions and Things To Do
Naples offers many leisure activities and attractions to satisfy whatever tastes and preferences you might have. Whether you're an enthusiast of arts and culture or prefer more active entertainment outdoors, you'll find plenty of options to experience in Naples.
The city has a burgeoning arts scene with numerous galleries calling it home, including Native Visions Gallery, KAJ Gallery, and HW Gallery. Many events and festivals also dot the calendar of Naples every year, including The Naples Craft Beer Festival, The Naples Winter Wine Festival, and The Naples National Arts Festival. You can also find plenty of dining options in Naples courtesy of top-rated restaurants such as Mediterrano, The Turtle Club, Rumba Cuban Cafe, and Sails Restaurant.
Other notable attractions and things to do in Naples, Florida, include:
Naples Pier
Naples Zoo At Caribbean Gardens
Corkscrew Swamp Sanctuary
The Bird Gardens of Naples
Sun-N-Fun Lagoon
Sarasota
Sarasota, Florida can only be described as a quintessential North American paradise for many people. This bustling metropolis with a population of 56,000 residents boats fantastic weather all year round and spectacular sandy beaches acclaimed worldwide.
While the pleasant climate is one of the top reasons most people decide to settle here, this city offers plenty of other perks, some of which you will not find anywhere else in Florida.
Some of the things that make Sarasota one of the most attractive cities in Florida for young adults include:
Affordable Housing Options
While the influx of domestic migrants in recent years might have driven up the cost of housing in Sarasota, the property prices in this area remain pretty affordable compared to many other parts of the country, particularly in the northern states.
In general, property prices tend to be steeper in the beachfront communities, where the average price of a single-family property can be upwards of $600,000.
However, as you move further towards the mainland, the price of homes can go down quite significantly. Some of the best neighborhoods where you can find affordable homes in Sarasota include:
Wellen Park
Rosemary District
Southside Village
Manatee River District
Heritage Harbor
Like most other cities in Florida, there is no income tax charged in Sarasota, so you get the chance to save more money from your monthly income.
Access To High-Quality Healthcare
Sarasota is widely regarded as one of the cities in Florida with the best healthcare system. It has one of the highest hospital beds per 100,000 people in Florida, at 370.
The city is also home to some of the top-ranked hospitals in the U.S, including the highly esteemed Sarasota Memorial Hospital, which is one of the biggest acute care hospitals in the Sunshine State.
Excellent Culinary Experience
Sarasota, Florida, offers its residents and visitors alike a remarkable culinary experience that rivals some of the best cities in the U.S and the world. There are hundreds of dining options in this area ranging from food trucks and cafes to 5-star restaurants.
The vast majority of cafes and restaurants offer a wide selection of seafood cuisines, which isn't surprising given the proximity to the Gulf of Mexico and the Atlantic Ocean. But even if seafood isn't exactly your thing, most locations have diverse menus, so you shouldn't have a problem finding whatever you like.
Outdoor Activities and Attractions
As highlighted previously, Sarasota is famed for its gleaming white sand beaches that stretch for a distance of 35-miles. Some of the most popular beaches that dot this city's seascape include Lido Key, Siesta Key, Longboat Key, and Casey Key.
You can enjoy a wide array of activities, including fishing, swimming, hiking, and walks along these spectacular beaches while taking in the breathtaking sights and sounds of the Gulf of Mexico.
When you've had enough of the beach and looking for other fun things to do, you can head out to some of the other wondrous attractions that Sarasota has to offer, including:
Mote Marine Library and Aquarium
Myakka River Park
Manatee Historical Park
Marie Selby Botanical Gardens
The Ringling Museum
St. Petersburg
Nestled in Pinellas County between Tampa Bay and the Gulf of Mexico is the city of St. Petersburg. This idyllic metropolis boasts more days of consecutive sunshine than any other municipality in Florida, which explains why it has been nicknamed the "Sunshine City."
But beyond its beautiful weather, St. Pete offers a wealth of perks for people who choose to live here, including a vibrant economy, over 35-miles of beautiful sandy beaches, and a thriving arts and culture scene.
If you are planning to move to Florida, here are some of the reasons why St. Petersburg should be one of your top picks of places to live.
Relatively Low Cost Of Living
Although St. Petersburg, Florida, offers a very high quality of life and is a much sought-after destination, the cost of living is remarkably affordable compared to other cities in Florida and the nation at large.
The average cost of living in St. Pete currently sits at 98.6%, well below the national average of 100%. This means that the cost of living in this beautiful metropolis is well within reach of most young single professionals.
Like most Florida cities, St. Petersburg has a very competitive housing market. There are plenty of housing options ranging from rentals to homeownership, which makes St. Pete readily accessible to young singles looking to relocate here.
Property prices typically vary from neighborhood to neighborhood, ranging from $10,000 to $15,000,000. There are also various rental options, including condos, highrise apartments, and single-family homes, with rent costs ranging between $700 to $15,000.
Some of the best neighborhoods to live in St. Petersburg include:
Jungle Prada
Driftwood
Greater Pinellas Point
Historic Kenwood
Strong Employment Market
If you are planning to relocate to St. Petersburg, then finding a job should be the least of your worries. The city has a low unemployment rate of 4.6%, and the job market is expected to grow by 42% in the next ten years. This makes St. Petersburg one of the best cities to live and work in Florida.
Some of the biggest employers in St. Petersburg include fortune 500 companies like HSN, Raymond James, Tech Data, and Jabil. The health sector also employs many residents in St. Pete, with plenty of opportunities in top-rated institutions such as Tampa General Hospital, Bayfront Health, and Kindred Hospital Bay Area.
Plenty Of Events, Activities, and Attractions
As highlighted earlier, St. Petersburg is home to some of the most stunning beaches in Florida. Some of the most popular ones include St. Pete's Beach, Fort De Soto Park Beach, and St. Pete's Pier. You can unwind at these stunning beaches during off-work hours and weekends.
On the days that you don't feel like going to the beach, you can check out any of the 150 parks spread out across the city. Whether you want to go for a stroll or walk your dog, you will find a trail that is simply perfect for that.
Besides its wondrous beaches and beautiful parks, St. Petersburg, Florida, has a vibrant arts and culture scene with numerous galleries, museums, and other attractions. Here are some of the places you should visit once you make St. Petersburg your new home:
The Dali Museum
Chihuly Glass Collection
Waterfront Arts District
Boyd Hill Nature Preserve
Weedon Island Preserve
Clearwater Marine Aquarium
In Closing
With so many exciting cities, picking a place to live in Florida can seem like a daunting exercise. However, the cities mentioned above undoubtedly rank highly on nearly every metric you might subject them to when deciding where to live.
With reasonably affordable living costs, plenty of work opportunities, and endless recreational options, these top Florida cities offer everything you might need and more as a single working professional.
With over 50 years of mortgage industry experience, we are here to help you achieve the American dream of owning a home. We strive to provide the best education before, during, and after you buy a home. Our advice is based on experience with Phil Ganz and Team closing over One billion dollars and helping countless families.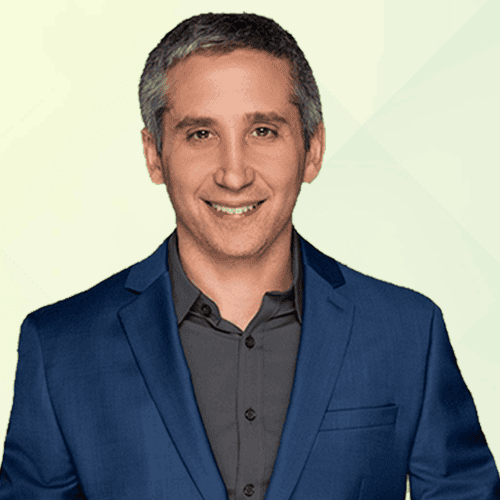 About Author - Phil Ganz
Phil Ganz has over 20+ years of experience in the residential financing space. With over a billion dollars of funded loans, Phil helps homebuyers configure the perfect mortgage plan. Whether it's your first home, a complex multiple-property purchase, or anything in between, Phil has the experience to help you achieve your goals.