Using the Family Opportunity Mortgage for Non-Owner Occupied Homes

By Phil Ganz

Edited by Ryan Skerritt
8 Min Read
May 04, 2022
However, because it's a non-owner-occupied property, there are some important factors you need to know before you buy.
The Family Opportunity Mortgage allows a person to buy a home for their disabled relative so they can live as independently as possible.
It also allows the caregiver to access mortgage funds to remodel an existing home, making it more accessible and handicap friendly. The caretaker can even gain ownership of the house if they need to move into it at some point in time.
Who qualifies for the Family Opportunity Mortgage?
The Family Opportunity Mortgage helps families buy homes for elderly parents and disabled adult children. The only caveat is that the loan is limited to family members, so your best friend from high school doesn't count.
So, if you're looking to buy a home for your aging parents or help your disabled child purchase their first home, you could qualify for this mortgage program.
So, who exactly qualifies as "family" in this situation? Here's what you need to know about the borrower, co-borrower, and property:
The borrower must be a parent or legal guardian of the child living in the home or the child of an elderly parent living in the house; there are no exceptions to these rules.

The co-borrower can be anyone (not necessarily related). Still, they must occupy at least one room in the house unless they are non-disabled and have another residence where they live.

If either parent (or both) is living in a care facility, then any family member may apply for this mortgage program on their behalf as long as they intend to move into the new property upon closing on it; if neither parent lives with a spouse at that point, any other family member may apply as well.

The child or elderly parent must occupy the home as their primary residence, and they cannot have owned a home within three years of the initial closing date.
Family Opportunity Mortgage Qualification Requirements
A credit score of 620 or higher
Your credit score must be at least 620 to qualify for a Family Opportunity Mortgage. If your credit score is between 580 and 619, you can still be eligible, but you must make a 20% down payment.
We can offer a Family Opportunity Mortgage with as little as 10% down in some cases. Still, a borrower's minimum qualifying credit score would need to be 600 or higher in this situation.
A deb to income ratio of 45
Your debt-to-income ratio is the amount of debt you have compared to your income, which is a lower threshold than other loan types.
The required debt-to-income ratio is 45 percent. You can calculate your debt-to-income ratio using Bankrate's calculator.
Steady income
To qualify for a Family Opportunity Mortgage, you must have a steady income. A steady income has the same or similar job for at least two years. Usually, if you have changed companies but stayed in the same line of work, you will be OK.
If you are self-employed, that's OK too, as long as your business operates for at least two years. If your employment history is less than two years, other loan product options are available.
Elderly parents must have insufficient income
The elderly parent must:
Have inadequate income to qualify for the home,

They must live in it as their primary residence.

The property must be a single-family dwelling, and

The elderly parent you are purchasing the home for cannot own any other real estate property.
You may have to verify that your parents have sufficient income to make the mortgage payments, so be prepared with tax returns or paystubs.
You will also need to prove that you can afford the mortgage payments on your own, so bring along bank statements and information about any other debts you may owe. The platform makes it easy to find lenders and interest rates near you.
The elderly parent can sign on as a co-borrower
The elderly parent can sign on as a co-borrower, which helps circumvent the child borrower's mortgage payment requirements.
If this is the case, the elderly parent must be at least 62 years old and cannot be a co-borrower on another mortgage loan. Additionally, the parent cannot be a borrower or co-borrower on an existing Fannie Mae-backed mortgage.
The child's disability must be documented
You must submit a document from the child's treating physician that states the nature of the disability, that they cannot work full time, and that they require full-time care for more than six months.
If your family member has a disability but has been able to work full-time for at least five years or can be expected to work for seven or more years, you do not qualify for this program.
For a college child, the son or daughter must be enrolled in college
The son or daughter must be enrolled in college for the college child. The home must be within 100 miles of the college. The child must be attending school at least half the time.
The child must be under 21 years old and not have any other ownership interest in a primary residence or investment property.
The home's location must be close to the college
Contact us today if you're interested in purchasing an investment property with this mortgage. The home's location must be close to the college or university.
The child must be a full-time student and must provide a letter from the registrar stating their enrollment status at the school.
Reasons you should use the Family Opportunity Mortgage
This mortgage is outstanding if you're looking to help your family members buy a home of their own. The Family Opportunity Mortgage allows you to purchase a home for your child, elderly parents, or disabled family member and count it as an owner-occupied property to get lower interest rates.
With this program, parents can get a lower interest rate than they would be able to get on their own and provide housing for a child who wants to live elsewhere after graduation.
You can also use the Family Opportunity Mortgage to buy a house for your disabled or elderly relatives so they have somewhere safe and accessible nearby. We all love our grandparents, but sometimes distance makes maintaining relationships difficult—a mortgage like this one makes helping out and staying close more accessible.
If you just moved back into town and live alone, this loan could be another option to purchase a home where you could live with your parents or children instead of renting one by yourself.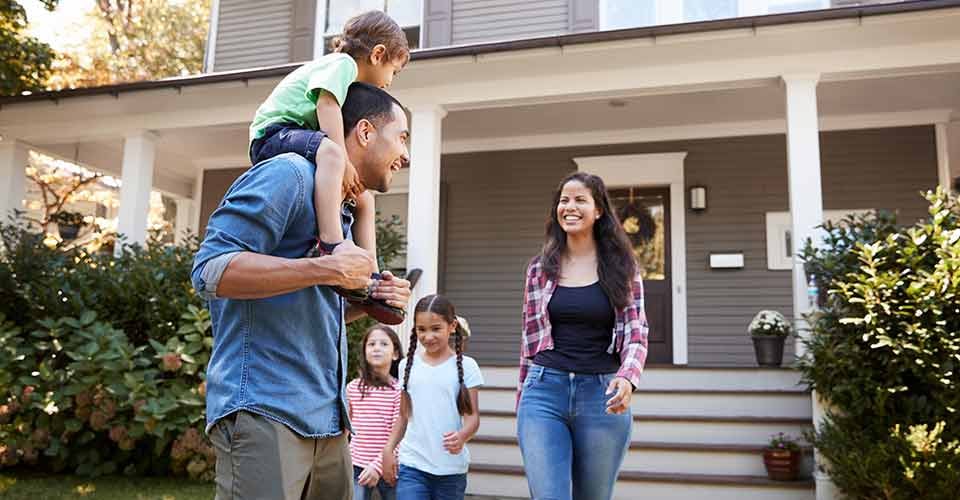 Which Lenders have Family Opportunity Mortgages?
It's possible to obtain a Family Opportunity Mortgage through any lender, though they're not all equal. You'll want to be judicious about which one you choose.
Do your research, and consider asking for referrals from those who have already obtained this mortgage successfully. You might even find that a borrower can refer you to their lender.
This can save you time and effort as the lender will be familiar with the necessary steps for arranging a Family Opportunity Mortgage. Once you've decided on a lender, here's how the process works:
Step 1 - Pick up the phone or contact them via their website.

Step 2 - Inquire if they offer Family Opportunity Mortgages (if not, ask for a referral!).

Step 3 - Give them all details of your situation so they can determine eligibility.

Step 4 - If eligible, fill out an application and send in supporting documentation.
Benefits of the Family Opportunity Mortgage
The down payment is lower
One of the most significant advantages of a family opportunity mortgage is that borrowers can put less than 20% down. Some loans require as little as 5 % down, and in some cases, a family member can gift their child the down payment.
This means you won't have to use your own hard-earned money for a down payment (although gifts aren't allowed for all types of loans).
Zero occupancy requirements
If you're looking to buy a home for yourself or your family but don't want to be tied down by residency requirements, the Family Opportunity Mortgage can help.
You can purchase a home and rent it out immediately if you like. There are no occupancy requirements with the Family Opportunity Mortgage.
A family opportunity mortgage comes with low-interest rates
The interest rates are lower on a family opportunity mortgage because you have more equity in the property, and there is a lower loan to value ratio.
The low-interest rates are good news for your pocketbook. If you have good credit, your lender will typically offer lower interest rates than other loan types. A family opportunity mortgage may be available at an interest rate well below the current market rate.
These closing costs vary based on the loan amount, but most buyers can expect to pay between 2-5% of the mortgage in closing costs.
However, family opportunity mortgages allow you to buy a home for qualified family members without paying these high closing costs.
Family support for young children or aging parents
With the family opportunity mortgage, you can support your young children or aging parents by helping them with their mortgage costs. You'll benefit if being there for your family means you can help out hands-on.
If you're the primary caregiver for a young child or aging parent and live close to them, this could be a smart move for your family and finances.
Avoid paying rent to a landlord
You could use the Family Opportunity Mortgage to purchase a home for your adult child currently renting from another landlord.
This allows your adult child to stop paying rent but start building equity in their own home through mortgage payments instead of throwing money away to a landlord every month. Plus, it lets them avoid paying property taxes, insurance, and rent!
How family opportunity mortgage helps the elderly
When you take out a family opportunity mortgage for an elderly parent, you'll be able to purchase a home that's closer to your family. Many older adults who live alone like to be close to where their relatives are located, so this type of purchase is likely to make your parents happy.
Another significant benefit of a family opportunity mortgage is the ability to purchase a home that's been modified. Some older adults require modifications to stay at home instead of moving into an assisted living facility. A family opportunity mortgage can give you the funds necessary for these purchases and changes.
How the mortgage can help college kids
Say that a single parent wants their child to go to college. The school is out of state, and the child is moving away. The parent can purchase a property near the school and charge the child rent while living there. The rent may be more than the mortgage payment and taxes, but it's less than paying for student housing on campus.
The Family Opportunity Mortgage helps families buy or refinance homes for college students. Without this program, these transactions would often be considered "investment properties" with higher interest rates and closing costs.
Families can use the Family Opportunity Mortgage to buy a home up to $850,000 in value (including condominiums) and can borrow up to $300,000 more than the home's appraised value.
Although there is no limit on how much you can borrow to help your child, lenders will typically restrict your loan to 80 percent of the home's value. This means that you'll need a 20 percent down payment. If you don't have enough money for this, you can look into getting a gift from relatives or friends to meet this requirement.
How family opportunity mortgage helps Child with disability
It is not always possible for parents to provide a suitable home for their child with disabilities. While many people use the family opportunity mortgage to buy a home for their adult children, this loan program is also available to parents who want to purchase a house for their disabled child.
The family opportunity mortgage enables a parent with enough income and credit score to take out a mortgage loan in their name. This allows them to buy a home for their child and makes it easier to qualify for government benefits.
It is usually easier for disabled individuals to be eligible for Medicaid, Supplemental Security Income (SSI), and other government benefits if they do not own property.
The home must be owner-occupied by the child with disabilities. The child can live there full-time or part-time. If the child ever moves out of the house, the parent borrower must move in or sell the property.
Reasons to pass on using the Family Opportunity Mortgage
The Family Opportunity Mortgage isn't appropriate for everyone, though. In some cases, you may find that other options better suit your needs.
Your child is ready to buy their own home
If your adult child is ready to purchase a home and live on their own, it might be more cost-effective for them to apply for a mortgage. They'll have less complicated paperwork and better credit scores than when they were younger, which can qualify them for lower rates and help make the process go more smoothly.
It will also help them build equity in a property of their own—something that could be helpful down the line if they ever need to use that equity as collateral for another loan or investment.
The house was recently purchased
If you bought a home within the last few years, it's unlikely you'll be able to refinance with the Family Opportunity Mortgage option—and since the program requires borrowers to keep their original mortgage payments current throughout its duration (typically 30 years), this means you would lose out on that potential refinance opportunity.
Even if your down payment was large enough not to require mortgage insurance (which is common with these loans), over time, you could still benefit from refinancing into a lower rate or shorter term once values in your area start rising again; so even though homeowners may save money in upfront costs by using this program initially, it could end up costing them more over time.
In a nutshell
The Family Opportunity Mortgage allows family members to help each other buy or refinance homes.
Borrowers who are considered non-occupant co-borrowers on loans must meet Fannie Mae's usual borrower qualifications, including creditworthiness, income, and asset requirements.
With over 50 years of mortgage industry experience, we are here to help you achieve the American dream of owning a home. We strive to provide the best education before, during, and after you buy a home. Our advice is based on experience with Phil Ganz and Team closing over One billion dollars and helping countless families.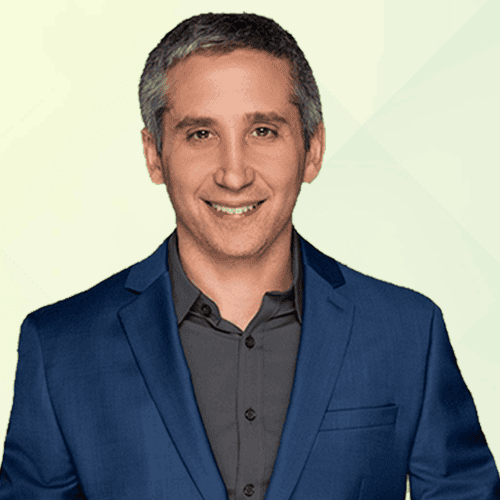 About Author - Phil Ganz
Phil Ganz has over 20+ years of experience in the residential financing space. With over a billion dollars of funded loans, Phil helps homebuyers configure the perfect mortgage plan. Whether it's your first home, a complex multiple-property purchase, or anything in between, Phil has the experience to help you achieve your goals.