Hometown Heroes Loan Program: Learn How to Get up to a $25,000 Grant in Highlands County, Florida
Phil Ganz
/
9 Min Read
/
Jun 11, 2022
Hometown Heroes is a government-backed loan program that offers up to $25,000 in grants for veterans and frontline service members buying or refinancing homes in Highlands County and surrounding areas. The program is designed primarily to help frontline workers receive long-term financial assistance as they seek to own a home in Highlands county.
If you're eligible for this program and want to learn more about how it works, we've got all the information you need right here!
Hometown Heroes Loan Program
This year, Florida's housing prices are soaring. While this is excellent news for the real estate market and local economy, it's not so great for hardworking heroes like police officers, firefighters, teachers, and nurses who work to secure Highlands county's safety.
But that's where the Florida Housing Hometown Heroes Program comes in. The Hometown Heroes Loan Program provides funding for veterans looking to buy their first home or make repairs on their current one. And since it's from the state Legislature, it's free—no fees or interest!
In 2022, Florida Housing received $100 million from the state Legislature to establish and administer the Florida Hometown Heroes Housing Program. So if you're an essential community worker (and first-time homebuyers), you will get assistance with down payment and closing costs. You can apply now if you qualify!
Requirements For The Program
When you're ready to get your Hometown Heroes certification, there are a few things you'll need to do. First and foremost, you'll need to fill out an online attestation form. This will verify that you meet our eligibility requirements and help any loan officer prepare your certification materials.
Other eligibility requirements for this program include:
A copy of the Florida State certification or license authorizes you to perform a specific service or job in Florida (e.g., nurse).
A copy of your VOE (verification of employment), which must be from an employer in the state of Florida.
Connect with a participating loan officer.
Have a minimum credit score of 640 (or higher).
Eligible Occupations
The Hometown Heroes Loan Program is available to any Highlands County resident who works in one of the following fields:
Juvenile justice and corrections
Health sector
Law enforcement department
If your occupation requires prompt emergency or accident response
Certified educator
Those working in child care and nursing field
If you are a veteran or active military personnel, you also qualify for this program
What assistance does this program offer?
The Florida Hometown Heroes mortgage program provides eligible frontline workers with lower than market rates on an FHA, VA, RD, Fannie Mae, or Freddie Mac first mortgage. That's right! You can get your dream home at an affordable price—and even get a down payment and closing cost assistance to help with that dream. Also, eligible veterans can receive up to 5% of the first mortgage loan amount (maximum of $25,000) in down payment and closing cost assistance.
But wait—there's more! A 0%, non-amortizing, 30-year deferred second mortgage. That means you don't have to make any payments on it during that time—until you sell your house or refinance your first mortgage.
Best Places To Buy A Home In Highlands County, Florida
Highlands County is a gorgeous county in the Florida Panhandle, known for its natural beauty and proximity to the Gulf of Mexico. It's also where you can find some of the best places to buy a home.
Homes in Highlands County offer various options, from those with fantastic water views to ones with plenty of space for family gatherings or parties. You'll be able to find what you're looking for in this area—and then some!
If you're looking for something more specific than just "a home," though, Highlands County has those too. Here are some of the best places to buy a home in Highlands County:
Lake Placid
If you like your life to be as close to paradise as possible, Lake Placid is your place. This town has everything you could ask for: a small population (1,907), a cool name that sounds like it belongs in Hawaii, murals everywhere (over fifty!), and a festival called the Caladium Festiva. Besides, there are great schools, low crime rates, and plenty of opportunities for outdoor recreation. There are so many things to do that we thought we'd tell you about them here.
You'll love its proximity to major cities and our relaxed suburban atmosphere because it's just two hours away from Orlando and Miami. That's a drive that's easy enough to make over the weekend or whenever you feel like getting away from it all. This is just a small town where everyone knows everyone, but they make up for it by being very close-knit and friendly. Lake Placid might not be as big as other towns, but we have more fun!
Highlands County is the best place for a home in Florida if you're looking to live in a town where you can get jobs, golf, fish all day, and retire at night.
Sebring
If you're looking for a sweet little Central Florida town full of friendly people and great activities, Sebring is your spot. This community is home to some of the most beautiful scenery in the state, excellent schools, tons of fun things to do, and plenty of green space.
Sebring has a population of 10,377 people, and it's located between Lake Okeechobee and the Atlantic Ocean. You'll find some of the best golf courses in Florida and fishing spots perfect for anyone who enjoys spending time on or around the water. And if you love theater, this community has got it: excellent local theater productions featuring talented actors and musicians and concerts at South Florida State College (about 20 minutes north).
The world-famous Sebring International Racetrack hosts events all year long—and their 12-Hour race each March is one not to miss! This community also offers tours through Highlands Hammock State Park—an awe-inspiring experience with wildlife.
Avon Park
This suburb is filled with families and retirees alike. Residents are generally liberal, and the community has a lot of activities year-round for people of all ages. There's even a mall in downtown Avon Park that hosts fun events throughout the year—from festivals to concerts. The library is a great resource center with available programs in the community. Schools have football games, basketball games, baseball games, and volleyball games open to the public as well—it's a great way to get involved with your kids' school!
Avon Park may be a small town, but it's got plenty of big things in store for families like yours!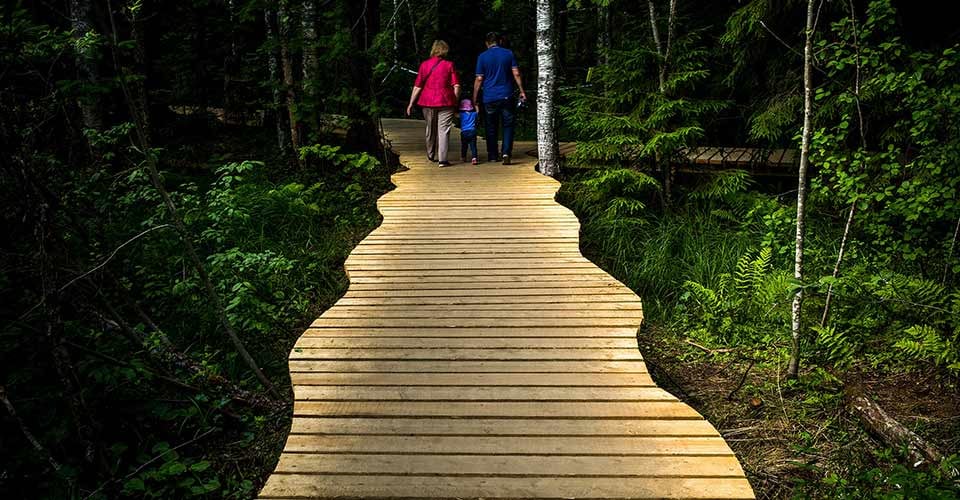 Moving To Highlands County, Florida: What You Need To Know
Moving to Highlands County, Florida, is a big decision. You're going to be trading your old hometown for a new one, and that means you'll have to find all sorts of new things to do, people to hang out with, and local businesses that you can count on.
So what's the best way to ensure that your move is successful? The answer is simple: research! Before you even start packing up your boxes, take some time to learn about the area. This guide will give you everything you need to know about moving to Highlands County, Florida. From how much it costs, what jobs are available in the area, and when the best time of year is for moving there.
The Cost Of Living in Highlands County
When you're looking for a place to settle down and start your family, it can be tough to find an affordable area with everything you want. Luckily, Highlands County is the perfect place for you and your family!
With a cost of living index of 82.8, this area is on the lower end of the spectrum than other Florida counties. The state's cost of living index is 102.8—which is still high compared to the national index of 100—but it's not as expensive as some other parts of Florida.
The Weather
Highlands County is a sunny place where the sun shines all year round. But if you're looking for a break from the Florida heat, you can always head to Highlands County in February and March. These months are some of the most pleasant of the year, with temperatures ranging from 70-85 degrees.
Of course, if you're looking for something more extreme—and we mean extreme—then July is when you want to be in Highlands County. July is one of the hottest months of the year, with an average high temperature of 92.5 degrees (which ranks it as one of the hottest places in Florida).
And if you're lucky enough to visit Highlands County in November, you will experience some gorgeous weather: cool breezes and dry air! The humidity here has been described as stifling in August and July, so visiting during this time might not be your best bet.
Voting And Political Views
Voting is a big deal in Highlands County, Florida. According to the latest census data, 66.8% of residents voted for the Republican Party in the last presidential election, compared to just 32.4% who voted Democrat. The Republican Party has won every single presidential election since 2000 in Highlands County. So if you're someone who wants to see a more conservative government at work, you might want to consider moving to Highlands County—or at least voting there!
Crime Rates
It's safe to say that Highlands County is a pretty safe place to live.
That's not to say you shouldn't be careful—there's always a chance that you could get mugged or robbed, and there are certainly some areas of town where you'll want to watch your back more than others. But if you stay aware of your surroundings and use common sense, there's no reason you should have any problems at all!
The violent crime rate here is 29.2 per 1,000 residents. (The U.S. average is 22.7.) That means you'll have to look out for yourself just a little more than the average American, but we're not talking about the Wild West or anything like that. You'll probably be fine if you keep your head up and stay aware of your surroundings!
As for property crime, Highlands County has a rate of 57.6 per 1,000 residents—which is pretty good! (The U.S. average is 35.4.) So go ahead and relax! Your stuff will be safe here in Highlands County unless you leave it lying around on the ground!
Education
Highlands County is a great place to live, work, and raise a family. One of the main reasons for this is its schools. The public and private institutions in Highlands County are some of the best in the state—and they're also very affordable.
The average cost per student at a Highlands County school is $9,063 per year (compared to $12,383 on average across the U.S.). This includes tuition, fees, books, transportation costs, and other applicable expenses. There are 15 pupils per teacher in Highlands County (compared to 16 nationwide) and 497 children per counselor (compared to 415 nationwide).
Availability Of Jobs
Highlands County is an affordable place to live where you can enjoy the space to grow your career and build a life; this county got just what you need. With an average salary of $35,911 per year, Highlands County is an excellent choice for anyone looking to step up their game without breaking the bank.
Highlands County has been growing steadily over the past few years—and we think it's going to keep growing. The average employment growth rate over the past year was 0.2%! That might not seem like much, but when you consider how much more room there is to grow in a small town like this one, we'd say that's pretty impressive!
Housing Costs
If you're looking for a new home in the Highlands County, Florida area, you should know that the median home cost is $173,000. But don't let that deter you! Home appreciation in Highlands County has been 86.6% over the last 10 years and is up 17.3% from 2017 to 2018 alone.
And if you're thinking about renting? There are plenty of homes available for rent in Highlands County: 1.8% of houses and apartments are rentable. The average age of homes in Highlands County is 31 years old. So if it's time for an upgrade, consider this area!
A list of places in Highlands County, Florida
Here is a list of Highlands county's significant towns, neighborhoods, and other populated places under the Hometown Heroes housing loan in Florida.
Avon Park
Lake Placid
Lorida
Sebring
Venus
Other populated places
Alpine
Archbold
Avon MH Park
Avon Park Lakes
Bairs Den
Bear Hollow
Bonnie Brae MH Estates
Braswells Heritage Estates MH Park
Brentwood MH Park
Brighton
Buttonwood Bay MH Park
Childs
Cornwell
Crawfords Trailer Park
De Soto City
Desoto MH Park
Dinner Lake Haven MH
Fort Basinger
Francis I Mobile Estates
Hagners Trailer Park
Hammock Mobile Estates MH Park
Hen Scratch
Hickory Grove Trailer Park
Hicoria
Highland Lakes
Highland Wheel Estates MH Park
Highlands Park Estates
Istokpoga
Jackson Creek Mobile Estates
Josephine Lakeside Park MH Park
Kissimmee River Fishing Resort MH Park
Kuhlman
Lake Bonnet Village MH Park
Lake Gardens MH Park
Lake Glenada MH Park
Lake Letta MH Court
Lake Redwater MH Park
Lake Viola Trailer Park
Lakemont
Lakeshore MH Park
Lakeside Village MH Park
Leisure Acres MH Park
Lorida
Mallard MH Park
Marina Cove MH Park
Marland
Negrotown Knoll
Oak Gardens MH Park
Oak Ridge MH Park
Oakridge MH Park
Paradise Mobile Village
Parker Island
Placid Lakes
Plains
Reflections on Silver Lake MH Park
Ridge Trailer Park
Sebring Gardens Trailer Park
Sebring Mobile Estates
Sebring Resort MH Park
Sebring Shores
Sebring Village MH Park
Southland MH Park
Stewart Mobile Village
Sunny Ridge MH Park
Sunshine Park MH Park
Sunvale
Sweeneys MH Park
Sylvan Shores
Tanglewood MH Park
The Highlander MH Court
The Palms MH Park
Thunderbird Hills South MH Park
Tower Wood MH Park
Tropical Harbor Estates MH Park
Valencia Family MH Park
Venus
Villa del Sol MH Park
Washburn MH Park
Whispering Pines Village MH Park
Wild Island
Woodhaven Estates MH Park
A Final Word
So you want to buy a house in Highlands County, Florida. You've got your eye on a cute little bungalow with a yard or maybe a new construction home with all of the bells and whistles.
Whatever your dream home looks like, we're sure it's important to you. And we're sure you're doing everything you can to make that dream come true—including looking into financing options.
We think Hometown Heroes is such an incredible program: it makes it easy for veterans and frontline service members who have served our country to focus on what matters most: buying a dream house quickly. Don't wait for another second: head over there now and apply!
Choose Your City for More Hometown Heroes Information