Learn How to Earn Rental Income at Your Primary Residence in Florida
Phil Ganz
/
8 Min Read
/
Jun 21, 2022
While a home's actual value goes far beyond its monetary worth, you can also profit from renting it out, allowing you to have a more lucrative investment.
This is ideal for retirees who could rent their home for additional income or anyone looking to grow their wealth and passive income stream together.
More than that, when your primary residence becomes commercially productive by being rented out. Today, we will learn to earn rental income at your primary residence.
Rental Income Definition
Rent is a payment received from granting a right for another person to use or occupy an immovable property, which includes premiums or other considerations for use or occupation.
To make the most money possible from your property, think about what will best suit you and your tenants when having them rent it. Things like finding good tenants and managing the property are a part of this process.
To maximize your rental income potential, take these steps to rent out your primary residence!
Decide Whether to Hire A Property Manager
Hiring a property manager will save you time and unnecessary stress.
Property Managers will receive the rent checks on time, collect them on your behalf, and deal with any critical maintenance issues to keep everything in pleasant order.
List with High-Resolution Photos
When you have a rental property that needs to be rented out, it's essential to make sure you have some high-quality photos of the place to attract potential renters.
If there are not enough great pictures of the rental in question floating around the internet space, interested renters may lose interest in your listing and move on to another.
Think About Using Airbnb or VRBO To Rent Your Property
Live in a vacation hotspot? Hoping to take advantage of the more positive financial element of property ownership? Consider renting your property out personally through Airbnb or VRBO.
Bookings can be made directly through the websites of these vacation rental companies. All you have to do is list your place, and hundreds (if not thousands) of potential vacationers will be able to book their stay at your property.
Find a Quality Tenant
When looking for a tenant, it's best to set high expectations. While you may want to rent your property to just anyone to not miss out on the income stream, you'll need to pick and choose your applicants carefully.
When possible, look for candidates who will act responsibly and maturely - perhaps they've stayed in one place for a few years or have proven previous landlord references?
This is responsible for your property, but it will go a long way toward ensuring safety for both parties involved.
Set Rates Strategically
To make profits from renting out your home, you should start by looking at what your competition is doing instead of just setting any rent rate for your house.
Instead, research the prices of houses nearby and see how they compare to one another.
Check local rental listings through Realtor.com to gain insights into fair renting price standards in your area. Before setting any month-to-month rental rates, it's essential to consider your expenses and financial goals.
Choose the Right Insurance Policy
Ensure that you have all the right insurance policies to cover potential losses or damage to your home. According to the Insurance Information Institute, property owners' policies may not cover damage or loss when renting your home.
So, it is best to make sure you plan and get the right amount of coverage (in case you don't have a landlord) and alternative suppliers for various parts of the coverage if possible.
Thoroughly Clean Your Rental
To get top dollar for your rental property, you'll need to make it appear clean and updated. No one wants to live in a filthy mess.
So before showing your house to potential tenants, be sure to give the house a deep and thorough cleaning as part of your real estate business startup.
Take Good Care Of Your Tenants
To be a good landlord means to be responsive to your tenants' needs. Follow the lease rules and don't show up at the property unannounced. If something is broken, fix it promptly.
Lastly, always give tenants a heads-up before sending any home improvement pros over to update the home.
Simply setting these guidelines can save you from brutal confrontations down the road and ensure that both you and your past – or possibly future – renters are happy with their living situation!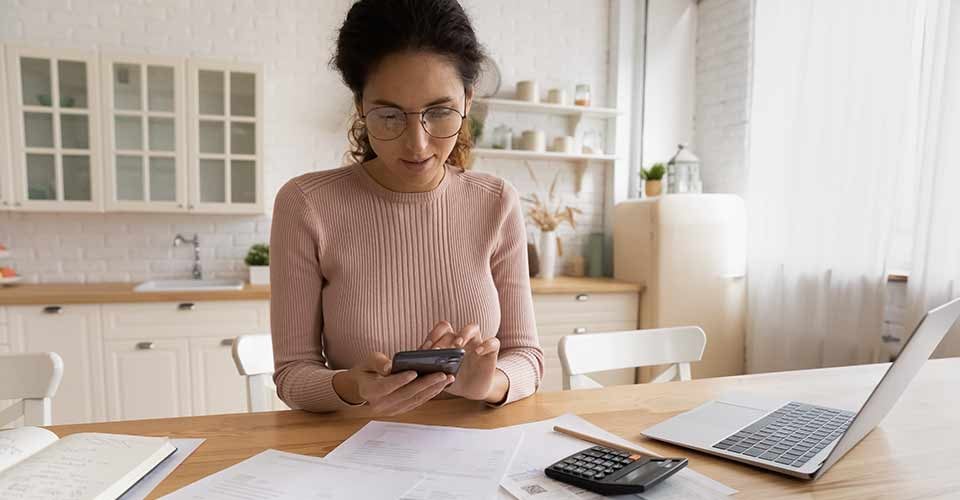 Learn How To Earn Rental Income At Your Primary Residence
We've highlighted a list of businesses you can run from your home. These are some innovative ways to do your housework for you. They range from affordable to pricey or require permits or upgrading to increase productivity.
Adding a Rental Living Quarter
It is possible to rent out a room to a third party in many urban areas and earn extra income for the property.
Constructing a second unit of living space is a common way to use the space already available on your property. However, this isn't possible in every area—or even legal!
Be sure to research the legal standards for your locality before starting work on your building or renovation. It is often required to have separate entries for legal tenants living within suites, aside from other safety measures like bathrooms and kitchens.
You will also need to figure out the length of time you will require to recoup your investment before you begin earning money as a property entrepreneur.
You Can Rent Out Your Accommodation
If converting your property into a suite seems too daunting of a task, you may have other options. Just because you live in an area with stricter zoning laws does not mean renting out your house to tenants is unrealistic.
Being located close to desirable amenities - like being near a university or college, major hospital, or right in the heart of a city can increase your home's attractiveness to potential renters and help maximize the amount of money you can make by renting out rooms to students, patients or those looking for short-term housing while they're in town.
First, you've got to find an ideal space to rent. Is there a room with a bathroom you'll be willing to give up to make extra income?
If not, you might want to consider another option, such as renting out your main bedroom with a private bath (if it's the only one you have)?
One savvy move you can make if you stay in a tourist area is to rent every room out to travelers on a short-term basis.
If you find somewhere else to stay for a few months, this could be an ideal solution for earning more than your regular monthly income.
Run a B&B
One method to consider when researching how to make money out of your house is to open a Bed and Breakfast! You can turn your available space into a place where people can come and spend the night or weekend.
This allows you to charge for several different sleeping arrangements instead of renting one room a month.
Although operating a BnB (Bed & Breakfast) needs a lot more from you than other methods of making money from your home, it could be more lucrative in the long run.
Determine if becoming an innkeeper is what you're looking for first by reading up on every aspect relating to it before starting this business!
Provide Storage Space for Rent
If you already have a building and have the space available but don't have time to dedicate to being a landlord or an Airbnb host, rental storage might be your best option.
People with RVs, cars, boats, and motorcycles don't have many places to keep them.
Some people consider renting out space in their homes or businesses to store other people's vehicles. Some will sell, while others will be looking for seasonal storage options.
Having a parking spot in a building or garage can help you earn extra money. There is an increasing demand for parking spaces, so make sure you take advantage!
Hire Out Your Swimming Pool or Backyard
If you live in a climate that allows for outdoor pools, why not make money off one of your underutilized resources?
If you have a pool, renting it out to interested parties is a great way to offset the costs of maintaining such an amenity and help people who enjoy swimming while letting them use your private area as they wish.
A great resource offers various services related to "renting out" a yard pool, like creating listings and helping you stay in contact with guests.
The number of earnings can vary hourly. Typically, the average is $35 an hour, but when renting a pool with other amenities, it may be possible to earn up to $200 per hour!
Also contributing to the several aspects that may increase this number are the location and the continuous presence of an enthusiastic crowd.
The truth is that over the last few years, some hosts have earned over $10,000 a month or even more than $100,000 in a year.
Host an Airbnb Listing
Airbnb is perhaps the most recognizable option on our list. It's a platform that allows you to rent out a space in your house, such as a room or spare bedroom.
You can decide how often and when you want to open up your home and earn money through hosting guests.
Nationally, hosts on Airbnb make around $29,000 per year, with some earning much more than others due to location factors like tourism rates or property type.
Renting out a room in your house may not bring in as much as renting out an entire home.
Your Home Can Be A Star
Have an impressive kitchen worthy of a famous chef? Is it a grand and stunning home reminiscent of a bygone era? Consider renting it out with Peerspace, the online peer-to-peer rent platform.
This is what celebrities do, advertising their Los Angeles home on the site to see if any like-minded individuals have something in mind for their lavish mansions.
Whether you're looking for pros to help you advertise your business or host a social campaign for Anheuser Busch, celebrity homes have played host to all kinds of productions, from commercials for Care.com and Coors Light to social events.
You can rent out a parking space
Parking space can sometimes be limited in some cities. But thanks to the internet and parking apps, one can rent out unused open spaces at any time.
When Ivy Brown was a student at Los Angeles University doing her post-doctorate research in Nano Technology, she decided to rent out the rest of his unused driveway space online so that others who might need it could use it.
She managed to make around $350 a month on an app called "Easy park," People looking for parking spots come across it and pay for rent each evening.
If you are looking for a way to make some extra cash - why not rent out your driveway or garage? There are sites like Craigslist and Neighbor where sellers list their parking spaces.
The average price can be anywhere from $200 to $500 or even more, depending on its parking spot, indoor or outdoor lot, and location.
Is It Possible To Move Back In?
Most states have strict laws for landlords who want to break a lease and move into a property.
Landlords must offer a valid reason for the property, like wanting to move in or fix the house up for someone else to live there if they are not allowed to do so by law.
Knowing The Tax Ramifications Of Renting Residential Property Is Important
If a taxpayer rents out their home while living in it and during the year another person lives there for more than the number of nights specified by the IRS (without paying an additional rent), different tax rules apply.
Applying the given tax principle can help taxpayers avoid confusion about how to report rental income on their taxes.
How Do I Deduct Rental Property Deductions?
Depending on the income tax bracket that you're in, there are likely to be some expenses that can be deducted from your gross income by applying them to other expense categories.
These include mortgage interest, depreciation, operating expenses, property tax, and repairs.
As a landlord, if you make a material investment in your rental property to keep it in good operating condition, this can result in tax deductions.
If part of your property is used exclusively for business purposes, you can also deduct that portion from taxes.
If the amount you charge your tenant is more than the fair market value of what they are using, it's a rental expense. If you include the property's fair market value in income, deduct it as an expense.
Rent And Expenses - How Do I Report Them?
If you are renting out property like rooms, buildings, or apartments, there are a few ways to report your income and expenses as a landlord in the USA.
Maintain accurate records of your income and expenses and determine if your rental property income needs to be reported on line 1040 or schedule E.
If you have more than two rental properties, make sure you complete as many schedules as needed to list off all of your establishments accordingly.
Having hard copies showing things like rent collected, utility bills paid, and repairs made should be available at all times, but don't forget to save digital files!
Complete lines 1 and 2 for each property by including your address so that anyone can find it without fail!
You Should Think Twice Before Turning Your Primary Residence Into An Income Project
When it comes to determining if one's home is safe, several factors to consider.
For example, your insurance cover may not cover what you're trying to do with a property if you're doing it illegally; something you have to be aware of before making a final decision about what to do with your home (however, as long as you follow the laws and get things done right, it's perfectly legal).
The second thing you need to do is ensure that you are not rushing and hurrying too much. Renovations can sometimes lead to accidents, injuries, and disputes. For example, not every person is suited for managing a Bed & Breakfast or a wedding reception venue!
Conclusion
There are many reasons why some people decide to rent out their homes.
Some do it for the needed income flow, and others do it because they feel this is a more convenient way of living that allows them to stay in the same place rather than moving and settling in another location.
However, we want to advise against renting out your place if you don't think you're going live there forever and won't need it as a primary residence – just providing someone a place to stay isn't a good enough purpose!
If that is your case, why not learn how to earn rental income at your primary residence? It will be an experience you'll never forget.