Federal Housing Administration (FHA) programs offer various mortgage options designed to help different types of homebuyers. These programs are particularly useful for buyers who might not qualify for conventional loans. FHA programs usually come with more flexible credit requirements and potentially lower down payments.
The purpose of this guide is to give you a comprehensive overview of each FHA program available to homebuyers in Florida.
You'll find details on the unique benefits, ideal candidates, and qualification and eligibility criteria for each program. This guide aims to be a one-stop resource to help you make an informed decision about which FHA program best suits your needs.
All FHA programs share some universal benefits and requirements that make them accessible options for a variety of homebuyers.
Generally, FHA programs offer the advantage of lower down payments, often as low as 3.5%. They also come with more lenient credit qualifications, making them a good fit for those who might not meet the stricter standards of conventional loans.
Additionally, FHA programs can be used to purchase a range of property types, from single-family homes to multi-unit dwellings.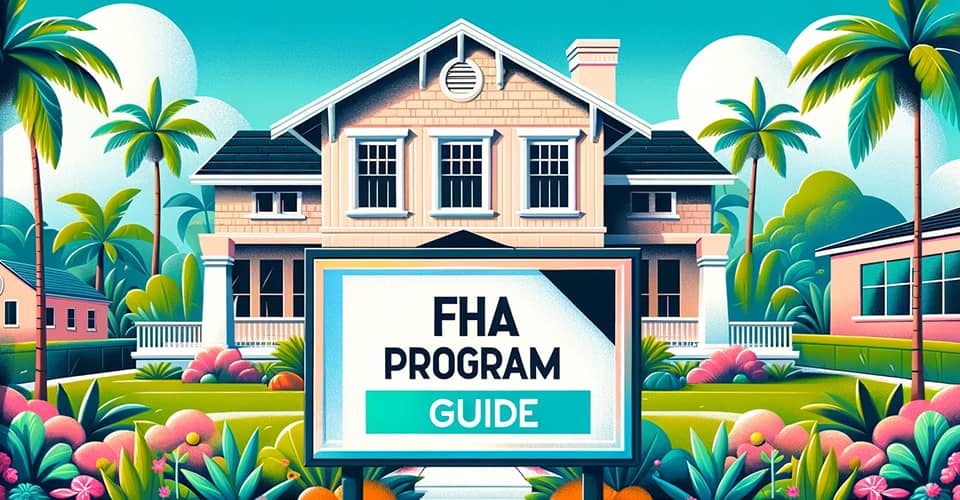 However, there are some universal requirements to keep in mind. These include the necessity to pay mortgage insurance premiums, adhere to program-specific loan limits which can vary by county, and ensure the property meets certain safety, security, and soundness standards through an appraisal.
Now, lets go each program one by one, and find which one is best suited for your unique situation.
CALCULATE Your Minimum Down Payment to Buy a House with an FHA Loan
Use our custom calculator to see how much money you'd need to save for a down payment on a house. MakeFloridaYourHome helps you find the best down-payment-assistance program available and combine it with the perfect FHA loan program to save you as much money as possible.
FHA Minimum Down Payment [3.5%]
$10,500
Closing Costs [3%]
$9,000
MFYH Down Payment Assistance [-5%]
-$15,000
MFYH Cash Rebate [-1%]
-$3,000
Heroes Rewards [6%]
$18,000
Cash to Close
[0.5% - seller credit]
$0
FHA Minimum Down Payment [3.5%]
$10,050
Closing Costs [3%]
$9,000
Down Payment Assistance
NA
Cash to Close
[6.5% - seller credit]
$18,000
Disclaimer - Hometown Heroes Rewards Calculator is for educational, estimation and illustrative purposes only. The estimates are based on information you provide. Qualification may require additional information. Please consult with a licensed mortgage professional for personalized advice and information regarding your specific scenario. This is not a commitment to lend.
With over 50 years of mortgage industry experience, we are here to help you achieve the American dream of owning a home. We strive to provide the best education before, during, and after you buy a home. Our advice is based on experience with Phil Ganz and Team closing over One billion dollars and helping countless families.