The Research That Goes into Finding the Right Neighborhood For You

By Phil Ganz

Edited by Ryan Skerritt
8 Min Read
May 03, 2022
Nothing is as exciting as the prospect of moving to a new place, especially if you are looking to start a new life! It is just a buzz of excitement: a new city, new friends, better sceneries, and amenities.
Besides the house, it is also essential to know how to research and find the ideal neighborhood. So, how do you choose the right neighborhood?
Are you searching for a new neighborhood?
If you're looking to move, your search for the "perfect" neighborhood might be more complicated than you anticipate since there is no such thing.
The reason is simple - what's perfect for one person may not be ideal for someone else.
To help your find neighborhoods that suit your needs, we have outlined a few factors you should consider when searching for the right neighborhood.
This article will focus on choosing a community to live in and highlight what you should consider ensuring you get an ideal living place. Top 8 Considerations When Searching For Your Ideal Neighborhood.
Go after what makes you happy!
An essential factor in choosing a neighborhood is your happiness. But, it's still important to make sure that you're making a good decision and not just going on emotional intuition.
How you will use the neighborhood is one of the first things to consider. If you're young and single, you may prefer to live in an area with many restaurants, bars, and entertainment options nearby. If you've got a family, the proximity to schools and parks is probably more important.
Ask yourself if certain activities are easy to find in this neighborhood. This can include anything from restaurants to stores to recreation facilities.
Are there amenities that are important for you? For example, if your apartment doesn't have a laundry room, how close are laundromats?
You should also check out the local public transportation system. How easy is it to get from this neighborhood to other neighborhoods or parts of the city? Do buses or subways run often enough and frequently enough? Is taking a car inconvenient or impractical?
Think about what's happening in the neighborhood at different times and nights. Is it busy during the day but quiet at night? Is it noisy even late at night?
By answering all these questions, you can create a shortlist of what you need to find the right and suitable neighborhood for you.
Take advantage of the internet
When looking for the right neighborhood, there's no reason to rely solely on chance and your personal experience. The internet is chock full of resources for finding information about areas you're interested in.
You can even find neighborhood-specific websites run by residents and packed with observation and personal insight—all without taking time out of your day to go to an information session or meet-up.
Websites like this can be beneficial when looking at homes because they'll often provide details on the home's history, such as how long it's been on the market and whether or not there have been any previous owners before the current owner purchased.
It's also important to consider what kind of amenities the neighborhood has to offer, such as parks and schools.
If you're relocating with young children, having access to quality schools will be extremely important. If you adopt pets or plan to, having access to nearby parks where they can roam freely without fear of traffic will also be an important factor in choosing your new home.
Search for local news sources, blogs, and community forums for information about the neighborhood's history, layout, culture, crime statistics, and people's opinions.
You can go online to find out about the demographics in the area (income levels, ethnic groups, etc.) and get a feel for what kinds of people tend to live there.
Many real estate websites allow you to search for homes in a specific neighborhood or area, which will give you a better idea of how much property values are in that location.
Another fantastic way to broaden your scope is online forums where people post reviews of their experiences with various neighborhoods.
These are full of insider info and can even help you find housing options that might not be available through more traditional methods.
And if you have a specific question that's not answered by what you've seen so far, most neighborhoods have an online forum where residents are always willing to help a newcomer out!
Evaluate Property Tax Rates
Whether you decide to rent a house while starting or purchase a home in your new neighborhood, property taxes have an immense impact on your total housing costs and your overall cost of living.
For many county and city governments, property taxes count for a significant revenue source, more than income taxes and local sales (if they're levied at the municipal or county level).
Property taxation usually varies from region to region, and sometimes, the difference can be rather dramatic, majorly owing to the difference in home values and tax rates.
A report by Intuit outlines that the Passaic County in New Jersey has an average property tax burden equivalent to 8.79% of New Zealand County's median/capita income.
The case is different in Parish, Louisiana, where tax rates and homes are relatively cheaper, with the average burden only at 0.25% of the county's median/capita income.
Nonetheless, high property taxes can be synonymous with better, more responsive local social amenities and services like police, parks, street, and fire maintenance.
It's important to note that property taxes aren't usually uniform across entire areas. Therefore, you will need to focus your home search on a neighborhood with suitable property taxes to avoid residing in regions with too high a tax burden.
A typical example is outlined by the League of Minnesota Cities, where the combined city and county property taxes on a standard $200,000 house amount to $3,277 annually.
Alternatively, the neighboring Edina region, a somewhat affluent area within the same county, has a tax burden on a typical $200,000 house is around $2,585 per year.
Researching property taxes isn't hard. You can find an online calculator on the Tax Foundation website that interactively shows property taxes rates and allows you to compare and contrast rates for other regions.
In many instances, you can also get the current rate stats and any proposed changes on your county's official websites.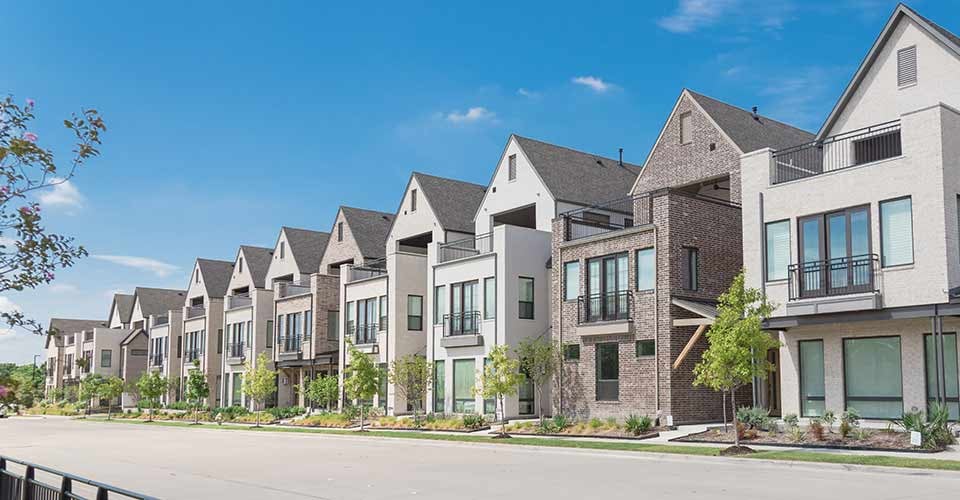 Consider Other Cost of Living Factors
Other factors affecting the cost of living (like transportation and fuel costs, utility rates, healthcare costs, miscellaneous taxes, and food prices) are essential also.
Several of these factors are usually more or less consistent across regions or states, limiting the total financial benefit of selecting one community or neighborhood over another within a given commuting region.
For instance, regional and local gas prices vary significantly on state taxes. Ideally, your gas cost is likely costlier than in low-tax states, notwithstanding where you reside in a high-tax state.
According to the AAA's Fuel Gauge, a credible, up-to-date source, state-level stats on the gas process, the average price for a regular fuel gallon is over $1 higher in the high-tax region of California than in the low-tax areas of South Carolina and Wyoming.
One of the best ZIP sources or city code-level gas prices is GasBuddy, a resourceful website for current gas price data.
Also worth considering is the insurance and healthcare costs are they are surprisingly variable across relatively short distances.
However, since we live in a technologically advanced period, you can browse various online resources for a comprehensive picture of average living costs in a given area for comparisons to ensure you get a suitable location.
Prioritize your Safety and Comfort
When you're moving to a new city, jumping on the first apartment you find in a neighborhood with an exciting reputation can be tempting.
But a popular setting among young people might be loud and crowded and too far from where you work or study.
It's best to take a bit more time and research neighborhoods that fit your lifestyle, budget, and sense of comfort. An excellent place to start is your safety and comfort.
Are there security measures in place? Is there a community watch program? And Are the streets well-lit are some of the primary concerns that should guide your research.
You should also consider how far away you are from your work or school and what kind of transportation options are available in the area.
Find out which bus or train line goes nearest to your apartment. It's also important to look into the area's crime rate to gauge if it's safe for you to walk around alone at night.
It would be best if you also took some time to observe the people in that neighborhood to see how well they fit your personality. Do they seem friendly and welcoming?
Do a little research about the neighborhood, and if you're not satisfied with your findings, don't be afraid to ask questions.
A good place to start is the neighborhood's crime statistics. Many online databases can provide you with this information, including CrimeReports.com and SpotCrime.com.
Another way to assess an area's safety is simply walking around the block. If you see streetlights that don't work, trash in the streets, or abandoned cars, these can indicate a high crime rate.
However, if you see kids playing outside and neighbors chatting on their porches, you're in a safe neighborhood.
Finally, don't be afraid to ask your potential neighbors and building staff questions. If they seem hesitant or vague with their answers, these could be red flags indicating safety issues in the area or with the building itself.
Choose neighborhoods with Multiple Transit Options
Suppose you are relocating to a new neighborhood due to a job transfer or your employer's mandate. In that case, you'll likely focus your search on a region that offers the ideal balance of fast, convenient, ad affordable commuting systems and home prices/value.
For numerous individuals, you should outlay communities or neighborhoods close to major highways linked to major employment centers like suburban and downtown office parks.
You can safely and efficiently do so on a train or bus. Nonetheless, even if you're looking to commute by vehicle most time, you should consider whether your preferred neighborhood has access to other transit modes.
This is especially vital where your daily commuting needs involve a lot of tragedy.
Ideally, it's unsafe to read for fun, respond to emails, or sleep while driving, even in gridlock. Plus, commuting by car can usually be somewhat stressful, rendering it challenging to decompress before getting home.
Alternatively, active commuting like jogging, walking, or cycling can maximize your movement efficiency and save gas, vehicle-related wear and tear, and even gym membership costs.
Search for areas with appropriate amenities-like protected bicycle lanes and wide sidewalks that allow you to jog, bike, or walk safely.
WalkScore is a fantastic search website since it offers a valuable index that ranks neighborhoods, blocks, and cities based on the ease and safety of commuting and running errands without using your car.
You can also visit the county or city transit body website to determine the most accessible modes of transport and nearby service frequencies.
Are the area's Location and Topography suitable for you?
The physical state and features of the land under your preferred neighborhood can immensely affect your overall living experience.
For starters, a region's topography may influence your monthly rent or mortgage payment. For instance, if you reside in high-slope areas with stunning city views, you'll surely pay more for this privilege.
Various landscapes present particular concerns during snow, ice, natural disasters, or torrential rainstorms. Typically, treacherous or inconvenient conditions add stress and time to commute.
In worst scenarios, you could find yourself unable to get to work, hospital, or school promptly, limiting optimal productivity and subsequently threatening your overall finances– specifically if you can't work from home or you are an hourly worker.
You might need to hassle immensely to move in or out of the neighborhood in such instances. Ensure you choose a community that helps you smoothly familiarize and adapt to its culture and provisions.
Evaluate School Quality and Choice
Did you know that approximately 13% of homebuyers with kids choose their house based on the quality of the school district? As a parent, you're probably already aware of how important good schools are for your kids.
You may not realize that even if you don't have children or aren't planning to anytime soon, the quality and availability of nearby schools can affect your home-buying decisions.
If the neighborhood you're moving into doesn't have one good school, it's better to know now so that down the road, you don't find yourself in a situation where you feel stuck.
The best school districts are in the most desirable neighborhoods, but your specific priorities will help you determine which neighborhood is right for you.
For example, if you're moving to a new city, you may be looking at schools with less-than-stellar rankings. It may be worth considering charter schools or other alternatives to traditional public schools to find higher quality education for your child.
There are many ways to find the best neighborhood schools, but one of the best is looking at students' test scores at each school.
Try to find data that goes beyond just overall performance and instead lets you compare with other schools in your area and similar districts throughout your state.
By looking at year-over-year changes in test scores for each school, you can get a better sense of how effective the teaching methods are rather than how much money was spent on them.
You can also use websites like realtor.com and niche.com to see if there are any private or charter schools in your community that would be a better fit for your family than public schools.
Although it might seem rather daunting, the good thing is that if you're unsure where to start, your real estate agent can help you research local options and provide information on the school system's academic performance.
If you don't have kids of your own, or if your children are grown, this might not be a factor for you at all. However, if you are planning to have kids soon or in the future, buying in an area with a poor school district can lower the resale value of your home.
Final Word
Moving to a new neighborhood can be a somewhat bittersweet experience. While it can be a fascinating way to explore a new location, meet new faces, and cultivate new chances, it can alternatively be a painful experience leaving loved ones and friends behind.
However, during the already emotional interlude, identifying the right neighborhood for you with minimal stress can be all the difference in the world. With this guide, you can make your relocation a worthwhile experience. Good Luck!
With over 50 years of mortgage industry experience, we are here to help you achieve the American dream of owning a home. We strive to provide the best education before, during, and after you buy a home. Our advice is based on experience with Phil Ganz and Team closing over One billion dollars and helping countless families.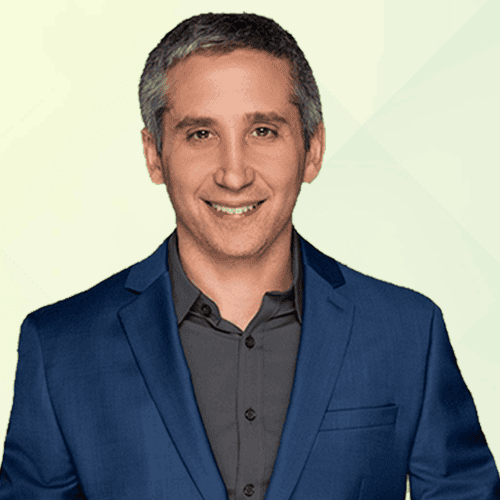 About Author - Phil Ganz
Phil Ganz has over 20+ years of experience in the residential financing space. With over a billion dollars of funded loans, Phil helps homebuyers configure the perfect mortgage plan. Whether it's your first home, a complex multiple-property purchase, or anything in between, Phil has the experience to help you achieve your goals.