Florida FHA Section 248 Program - FAQ and Changes in 2024

By Phil Ganz

Edited by Ryan Skerritt
7 Min Read
Oct 12, 2023
What is the Florida FHA Section 248 Program?
Diving into the Florida FHA Section 248 Program, it's a unique home loan program for Native Americans living on tribal lands, reservations, and approved areas. The aim lies in making homeownership a reality for these communities.
Breaking down the basics, the Florida FHA Section 248 Program is facilitated by the Federal Housing Administration (FHA).
Unlike traditional FHA loans, it offers lower down payments and less stringent credit qualifications, tailored to assist Native American communities.
Understanding the basics of FHA and Section 248
The FHA, or Federal Housing Administration, offers Section 248 Program, specifically designed to assist home buyers in Native American tribal areas.
The program encourages homeownership by offering federally-backed mortgages which includes Florida's tribal lands. This is a key takeaway for potential homebuyers.
The FHA Section 248 program opens unique real estate opportunities by reducing barriers via federally-backed mortgages within Florida's tribal lands, especially for first-time homebuyers.
An FHA-insured loan under Section 248 reduces the risk for lenders, hence lower credit qualifications and competitive interest rates. For investors, understanding this dynamic is essential to reap financial benefits.
FHA's critical role resides in its insurance provision, protecting lenders against defaults. On the other hand, Section 248 focuses on homes located within Indian reservations or other restricted lands, a detail investors should keenly study.
This government-backed loan program caters primarily to first-time homebuyers which significantly reduces the barriers to homeownership.
As an investor, comprehending the cornerstones of FHA and Section 248 can open up unique real estate opportunities within Florida's tribal lands.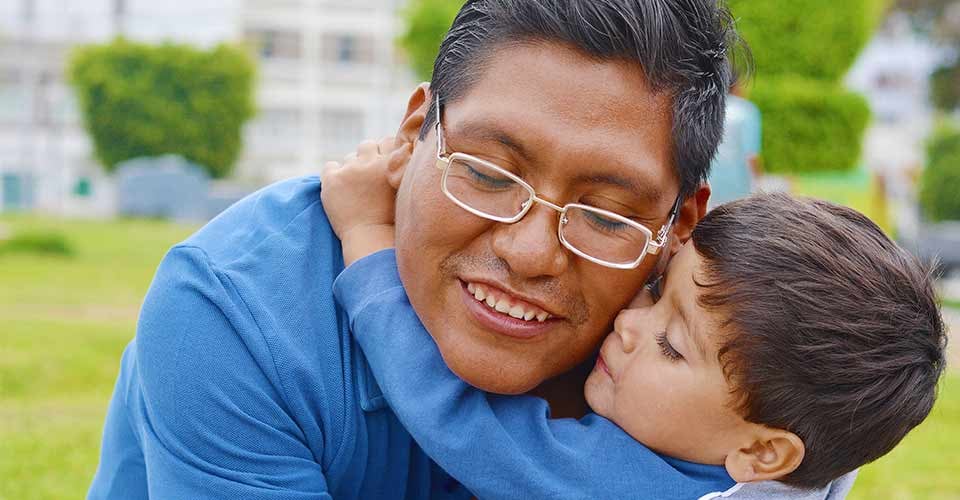 Benefits of the Florida FHA Section 248 Program
Unveiling significant perks for both homebuyers and investors, the Florida FHA Section 248 Program presents a viable route to homeownership and property investment.
Lower down payments, affordable interest rates, and flexible eligibility criteria stack up to make it a rewarding option.
Acknowledging the manifold benefits of the Florida FHA Section 248 Program certifies its adept competency in the market.
It provides financial relief with manageable mortgage payment terms, empowering individuals to advance on their path to purchase or investment success.
Advantages for homebuyers and real estate investors
The Florida FHA Section 248 Program presents abundant advantages for both homebuyers and real estate investors, becoming a win-win scenario for individuals exploring property acquisition in Florida.
Promotes financial stability through low down payments.

Offers competitive interest rates.

Provides the possibility of financing up to 97.75% of the home cost.

Extends loan repayment options, aiding with manageable monthly payments.

Encourages investment through relaxed credit score requirements.

Enables applicants to include closing costs in the loan amount.
Eligibility for the Florida FHA Section 248 Program
Very simply, the eligibility for the Florida FHA Section 248 Program pivots on specific qualifications based on your economic stability, credit score, and property status.
Eligibility for the Florida FHA Section 248 Program isn't a mystery. It revolves around your income, credit standing, and the type of property you're aiming to purchase or invest in.
Requirements and qualifications
Your eligibility for the Florida FHA Section 248 Program is determined by a mix of factors. These criteria encompass not only income and credit score but also employment history, debt-to-income ratio, and property rules.
Income - One must demonstrate a stable and reliable source of income to meet monthly loan payments.

Credit Score - Applicants with a lower credit score may still qualify with a larger down payment or proof of other compensating factors.

Employment - Verification of stable employment adds to the trustworthiness of the applicant.

Debt-to-income ratio - A ratio that shows if you can afford to pay back the loan. Typically, the ratio should be less than 43%.

Property rules - The property purchased must be the applicant's primary residence, must meet HUD's minimum property standards, and must not exceed FHA loan limits.
How to Apply for the Florida FHA Section 248 Program
Turn your homeownership dream into reality by applying for the Florida FHA Section 248 Program. With requisite documents and eligibility, the process is as smooth as the sea breeze.
Kick-start your homeownership journey today with the Florida FHA Section 248 Program. The application process, from eligibility check to approval, is designed to be straightforward and hassle-free.
Step-by-step guide for applicants
Embarking on your Florida FHA Section 248 Program Application journey may seem challenging, but with our detailed breakdown, the process becomes conquerable.
This guide will illuminate each critical stage, ensuring you're fully equipped to navigate this path towards homeownership.
Prepare all necessary documents including proof of income, employment history, and credit report.

Complete a pre-approval consultation with an approved lender to better understand your financial situation.

Find a property that meets the requirements of the Section 248 program.

Submit a mortgage application through your chosen lender.

Undergo property inspection and get the home appraised by an FHA-approved appraiser.

Upon loan approval, sign the final agreement to close the deal and commence your homeownership journey.
Top Changes in the Florida FHA Section 248 Program for 2024
In 2024, the Florida FHA Section 248 Program will see crucial changes, largely focusing on relaxed eligibility criteria and enhanced loan limits, aiming to encourage homeownership in tribal lands.
Key changes in the Florida FHA Section 248 Program for 2024 revolve around loan restructuring and flexible repayment options, aligning with the evolving nuances of homeownership.
Overview of program updates
The Florida FHA Section 248 Program for 2024 brings changes to enhance the homebuying process. Stipulations around property types, occupancy, and loan limits might see updates.
Imminently, the maximum loan limit may increase, permitting borrowers to purchase more expensive properties. Watch for HUD announcements to stay informed.
Adjustments to loan-to-value ratios are also anticipated. This could impact the down payment requirements, making homeownership more accessible for some.
Changes to the occupancy rules might alter the landscape for real estate investors. It's crucial to understand the implications before finalizing investment plans.
Loan terms and repayment options might also see modifications. Poring over these changes can influence a borrower's decision in selecting the right home loan.
Common Questions about the Florida FHA Section 248 Program
Addressing common doubts, buyers often wonder about the purchase limits of the Florida FHA Section 248 program, or whether it encompasses mobile homes — for clarity, program amounts vary by county, and yes, mobile homes are included.
Clarifying recurring inquiries, you may be reassured to know that the Florida FHA Section 248 program permits non-occupant co-signers, and contrary to popular belief, it's not limited to first-time homebuyers only.
Frequently asked queries from prospective homebuyers and investors
We're tackling the most frequently asked queries and common misconceptions held by prospective homebuyers and investors on the Florida FHA Section 248 Program, helping reduce doubts and fostering clear understanding, making the home buying experience better and more straightforward.
Can non-U.S. residents apply for Florida FHA Section 248?

Do I need to be an investor to benefit from this program?

Are there restrictions on what I can do with a home secured by an FHA Section 248 loan?

Is there a minimum or maximum property value for loans under the program?

Who covers the closing costs in a transaction under the FHA Section 248 program?

Can I combine the FHA Section 248 program with other loan programs?

How do changes in the program in 2024 affect current borrowers?
Understanding the Financing Options of the Florida FHA Section 248 Program
Unveiling the nuances of homebuying financing erases uncertainties, especially with the Florida FHA Section 248. A deeper understanding of this program reveals options that can turn home ownership dreams into reality, offering affordable and advantageous terms geared towards empowering prospective homebuyers.
A close look at the loan terms of the Florida FHA Section 248 program presents an array of funding possibilities. This includes low down payments and extended repayment periods, providing a flexible route towards desired property investment, ensuring a scheme that matches each buyer's unique needs and financial capabilities.
Exploring loan terms and repayment options
The Florida FHA Section 248 Program offers flexible loan terms, typically between 15 to 30 years. Understanding these numbers is key, as they directly impact your repayment scenarios, making an in-depth analysis imperative.
When considering the Florida FHA Section 248 Program, the loan terms and repayment options should align with your financial plan. With several options available, you can select the best one that suits your needs, thereby ensuring a smooth homebuying journey.
Tips for a Successful Homebuying Journey with the Florida FHA Section 248 Program
Optimizing your homebuying journey with the Florida FHA Section 248 Program starts with diligent preparation. Improving your credit score, keeping consistent income records, and saving for potential down payments are fundamental steps for a smooth process.
Navigating Florida FHA Section 248 Program becomes simpler when you follow practical tips. Stay informed about changes in the program by visiting official websites regularly, work closely with an experienced lender, and ensure all submitted documents are accurate and updated.
Expert advice to maximize the benefits of the program
Crafting strategic moves is crucial to fully utilize the Florida FHA Section 248 Program. Cultivate a robust financial strategy, maintain a solid credit history, and target properties that fit the guidelines - these steps lead to maximum benefits.
Level up your home buying game by employing expert tactics catered for the Florida FHA Section 248 Program. Fine-tune your budgetary plans, be proactive in leveraging competitive loan term options, and stay updated with program changes to capitalize effectively.
The Importance of Working with a Knowledgeable FHA Section 248 Program Lender
Selecting the right lender carries great weight in the FHA Section 248 Program, as knowledgeable lenders offer in-depth insights, guided processes, and professional expertise, efficiently powering your investment journey.
The role of an astute lender in the FHA Section 248 journey is undeniable. They facilitate success by providing tailored advice and resources, helping you navigate through the program's complexities with greater ease and confidence.
Finding the right lender for a seamless experience
Choosing the right lender for the FHA Section 248 Program is like handpicking your path to homeownership. They're not just financing your purchase; they also guide you through complex processes and important decisions.
The ideal FHA Section 248 lender goes beyond providing funds. They have an in-depth understanding of the program, assisting you in leveraging its benefits to the fullest and aiding you in avoiding common pitfalls.
Your journey with the FHA Section 248 program can be made smoother with the help of a well-chosen lender. They have the expertise to make the process seamless, expedite loan approvals, and give you peace of mind.
A carefully selected lender could be your strongest ally on this exhilarating journey to homeownership. They are instrumental in ensuring fluid transactions, timely communication, and ultimately, successful home acquisition.
Conclusion and Next Steps
Understanding the Florida FHA Section 248 Program comprehensively equips you for smarter decision-making on your home-buying journey.
To fully benefit, stay updated on regulatory changes, consult with the right lender, and actively plan your financial steps for 2024 and beyond.
Final thoughts and recommended actions
As a prospective homeowner, it's crucial to embrace a strategic approach. Familiarize yourself with the ever-evolving landscape of the FHA Section 248 Program, stay updated with 2024 changes, and leverage its benefits to secure your dream home.
For real estate investors, reflection on insights gained and planning future actions is key. Understanding the nuances of the FHA Section 248 Program, capitalizing on its advantageous features, and preparing for the 2024 changes can enhance your investment portfolio.
In both scenarios, establishing a relationship with a knowledgeable FHA Section 248 Program lender can be a game-changer. Partner with the right lender to navigate the complexities of the program, and ensure a smoother, more successful home buying or investment journey.
With over 50 years of mortgage industry experience, we are here to help you achieve the American dream of owning a home. We strive to provide the best education before, during, and after you buy a home. Our advice is based on experience with Phil Ganz and Team closing over One billion dollars and helping countless families.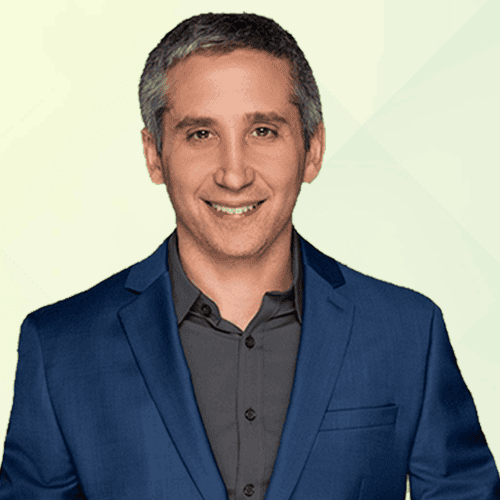 About Author - Phil Ganz
Phil Ganz has over 20+ years of experience in the residential financing space. With over a billion dollars of funded loans, Phil helps homebuyers configure the perfect mortgage plan. Whether it's your first home, a complex multiple-property purchase, or anything in between, Phil has the experience to help you achieve your goals.