Homes for Sale in Alameda - Miami, Florida
Phil Ganz
/
8 Min Read
/
Feb 02, 2023
On the flip side, have you ever considered living permanently in Miami? If so, the city offers you more than fun as you'll find suitable communities to call home. One such favorite community is Alameda, a small suburban dwelling off the West Coast.
Discover what it means to live in Alameda and the top reasons to buy a home in the area. And if you're looking for loan options to acquire a property, we'll highlight the different types of home mortgages you should consider.
Alameda, Miami, Florida - Overview
Alameda is a small community in West Flagler, Miami, Florida. Its proximity to Miami gives the town a high-end modernity status for the residents. Not to mention the tranquility and low crime rate in the city.
Alameda should top your list if you've been looking for a suitable community off the busy city life. Here's your chance to explore what the community offers, including shopping destinations, outdoor recreation, and decent neighborhoods to buy a home.
Areas to Live
Alameda is one of the popular neighborhoods to buy a property near Miami. Home prices start at around $455,000, with the median price of a home listing being approximately $700,000.
If you're a first-time visitor to Alameda, you may be thinking about an excellent local neighborhood to stay in.
Here are the top five neighborhoods to kick-start your home search in Alameda, Miami, Florida.
Fontainebleau
Fontainebleau is one of the sprawling suburbs in Miami-Dade County. It has an average population of 59,000 residents, most of who rent their houses.
Despite many tenants, Fontainebleau is also home to property investors who love an urban feel. The median property value in Fontainebleau is about $208,500, slightly lower than the national average. The neighborhood also boasts plenty of top-rated hotels, restaurants, parks, and shops to buy your households.
Flagami
Flagami is better known as the premier shopping center for residents across Miami-Dade County. The town houses a major shopping complex with more than 200 retail outlets, movie theaters, spas, restaurants, and other amenities.
The neighborhood has more than a mile of beachfront suitable for unwinding during the weekends or when off work. As a result, Flagami is home to singles, large families, and retirees looking for a decent place to call home.
Coral Gables
Coral Gables is yet another desirable residential area near Alameda. It is ideal if you have school-going kids because many public and private schools offer quality education. And what's more, Coral Gables borders Brickell, primarily Miami's Financial District.
The best thing about Coral Gables is that you'll have a wide choice of real estate options, including single-family homes, multi-unit dwellings, condos, and gated communities. In addition, if you're lucky to find a house near the beach, you'll have easy access to the ambiance of the expansive waterfront.
Westchester
Westchester's strategic location makes it ideal for homebuyers who want easy access to the heart of Miami City. The town boasts a multi-ethnic population of young people, middle-aged citizens, and retirees.
Living in Westchester guarantees quick access to reliable transport systems with a wide variety of public transport options such as bus transit, train, or taxi.
Alameda, Florida - Schools Systems
Alameda is one of the small towns in Miami-Dade County, Florida. Therefore, the town's school system is under the jurisdiction of the county's School District. It is the fourth largest school district in Florida, with about 356,086 students enrolled in different learning institutions.
Alameda is home to 5 top-rated public schools with decent infrastructure, diverse cultural enrolment, and incredible performances. Contact the school district for more information if you're unsure of the enrolment eligibility criteria.
Top schools in the city include;
Elementary
Air Base K-8 Center for International Education
Sylvania Heights Elementary School
Middle School
Air Base K-8 Center for International Education
West Miami Middle School
High School
South Miami Senior High School
Local Attractions Near Alameda, Miami, Florida
Alameda's location in Miami is undoubtedly a plus because residents and visitors enjoy classic indoor and outdoor activities throughout the year. Do you fancy luxury shopping for jewelry, gifts, and other assortments? Then downtown Miami is the place to be.
Or do you want to experience the ambiance of the cool ocean breeze on a sunny afternoon? Then don't hesitate to unwind at the pristine beaches surrounding the city.
Below are the five best Local Attractions to explore:
Little Havana
Little Havana is located west of downtown Miami and is symbolic of the solid Cuban influence in Florida. Many Cuban Americans have known Little Havana as their perfect home for decades.
Similarly, many visitors prefer touring the town for its ambient atmosphere and mouth-watering Hispanic cuisine. You can walk into restaurants such as El Pub and Versailles for fresh Cuban dishes at affordable costs.
Besides the classic Hispanic dishes, Little Havana is the hub of exotic cultural experiences. For instance, in March every year, residents experience the Calle Ocho festival with party enthusiasts worldwide. You can sample local foods, enjoy music, and break a sweat during the street festival by dancing to your favorite tunes.
Miami Beach
One of the reasons many people visit Miami is the availability of pristine beaches surrounding a massive waterfront. There's no better way to explore what the town offers than to immerse in the sandy beaches and bask in the open sun.
Miami Beach, for instance, is a significant attraction for those looking for water adventures, including kayaking, skating, and viewing marine life.
Have fun on the white sand, visit the luxurious spas for a warm massage, or simply view nature as you sip a glass of cold juice by the beach. And since Miami City never sleeps, you could also explore the vibrant nightlife.
Wynwood Walls
The Wynwood Walls is a reputable outdoor museum in Miami. It features more than 80,000 square feet of ancient warehouse walls for viewing. In addition, it is a center of arts known for street art, paintings, and graffiti from world-renowned artists.
Although entry to the museum was once free, visitors currently pay a small fee to access the museum. Therefore, it is advisable to carry some cash if you visit the museum.
Art Deco District
Alameda is close to the world's most extensive collection of artistic architecture in the United States. The Art Deco District in Miami Beach is a long stretch of paved roads surrounded by ancient buildings depicting the art deco style. Therefore, you can tour the Art District if you love art and ancient architecture.
During the tour, you'll come across hotels, retail shops, malls, and fountains, depicting inspirational artwork. You can pause for a family photo shoot against the colorful backdrop of the buildings.
Zoo Miami
Do you love petting animals and learning a bit about wildlife? The Zoo Miami offers you an incredible, day-long animal petting experience.
The zoo hosts more than 500 animal species, accounting for more than 3000 wild animals. The animals exist in their natural environment, although there are strategic barriers to confine them to their habitat.
A few pointers, however, will come in handy during your visit to the zoo. First, the zoo is expansive, so you'll need comfortable sneakers to navigate the park. In addition, the park attracts many visitors, so getting to the venue just when it opens will relieve you from the commotion of the heavy crowds.
One more thing; you'll spot countless fountains and misters to help cool off the sun's scorching heat. And if you have kids, you'll be happy to learn there are shaded play zones to play some games.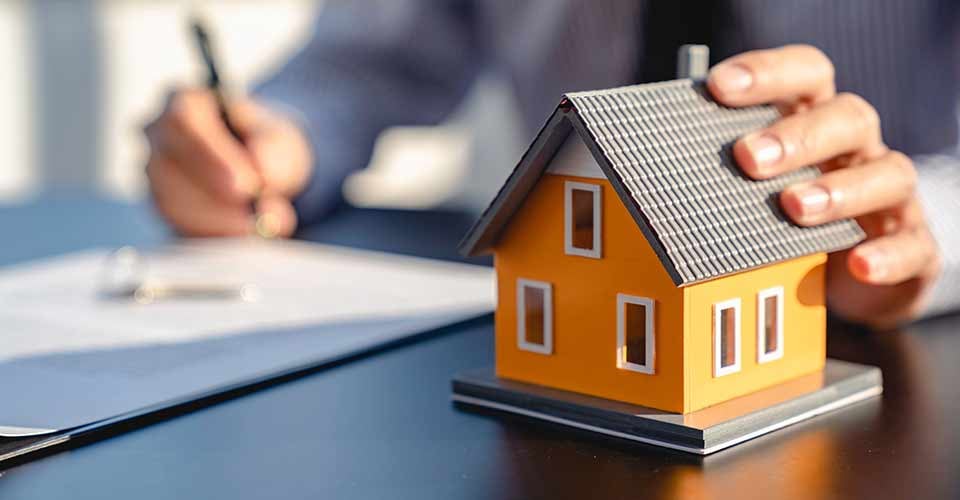 Why Is Alameda, Miami a Good Place to Live?
Alameda is one of the most promising metropolitan areas in Miami. If the fast rate of economic and infrastructural development is anything to go by, it will soon become a significant business hub in the city. For this and many reasons, many first-time residents find it worth buying a home in Alameda.
Other reasons to consider living in the town include;
Zero Income Tax
An enticing benefit of living in Florida is that the state government exempts residents from paying income tax across all towns, including Alameda. As a result, you won't pay taxes on your estate earnings, inheritances, retirement benefits, or social security.
The tax exemption comes with much relief, primarily if you work remotely for an organization in a high-tax state outside Florida. Moreover, a tax exemption enables you to save for other significant expenses in your budget.
Diverse Cultural Experience
Most cities in Florida boast a diverse cultural experience, and Alameda is no exception. As a result, living in the city grants you an opportunity to immerse in Latin American and Caribbean cultures. You'll enjoy breathtaking festivals, performances, movies, and orchestras from diverse cultures every year.
Not only that, Alameda is one of the many towns in Florida that enjoy a substantial Hispanic influence. Although you need not be fluent in Spanish to survive in the town, a little knowledge of the language will help you appreciate the beautiful cultural diversity.
Additionally, many merchants from the Hispanic community own shops in town; hence it would be easier to communicate with them if you understand the language.
Reliable Transport System
A car would be an ideal way to navigate the streets if you wish to save time between traffic. However, if you don't have a car, you need not worry since there's adequate public transport to take you to your destination.
Like other towns in Florida, Alameda has the following transport systems:
Metrobus - The bus system serves about 100 routes spread across Miami-Dade County. It costs slightly more than a dollar for a ride, with children traveling free, depending on their age.

Metrorail - The Metrorail is a 25-mile elevated transport system connecting most towns to the major airports. You can find affordable tickets from the Metrorail station or buy prepaid tickets.

Car Rentals and Taxis - You can rent a car, a scooter, or a bike at an affordable rate if you wish to enjoy a customized ride across the city.
Types of Loans You Can Get
Finding a suitable home is a significant step in the home search process. However, the journey toward owning a home only stops when you ultimately buy the house.
Since you may opt for a mortgage to finance your dream home, understanding the different mortgage types is vital in deciding which loan to acquire.
Discover the different types of loans available for home buyers in Florida:
Conventional Mortgage
A conventional mortgage is the most common loan type, although it comes with more stringent regulations.
You need a 3% down payment, a minimum credit rating of 620, and a Debt-to-income (DTI) ratio not exceeding 43% to secure a conventional mortgage from an approved lender.
In addition, if you're paying less than 20% upfront, you'll need mortgage insurance for the loan. However, the good news is that mortgage insurance rates for conventional mortgages are relatively lower than other mortgage types.
Fixed-rate Mortgage
A fixed-rate home loan maintains a constant interest rate and loan payment amount throughout the loan period. Although there may be a slight variation in your monthly payments due to changes in property rates, you're assured of a predictable monthly mortgage.
A fixed-rate mortgage is the best option if you have other financial obligations apart from the mortgage. Thus, you can plan for your monthly expenses without unexpected disruptions to your monthly budget.
The downside of a fixed-rate mortgage is that you can't change your interest rates for the duration of the mortgage. You may only refinance the mortgage at a slightly lower interest rate if your interest rates are high.
Flexible-rate Mortgage
A flexible rate mortgage lets you change your rate depending on the prevailing market condition. That doesn't mean you'll have an adjustable rate throughout the loan duration, as flexible-rate loans have an introductory fixed rate.
You'll therefore sign for a fixed rate for the first 5, 7, or 10 years before transitioning to the flexible rate pattern.
A flexible-rate mortgage is ideal if you're considering buying a temporary residence before transitioning to a permanent home. You can take advantage of the flexible rates to save extra cash for your dream home.
Government-insured Mortgage
The US government works with accredited financial institutions to facilitate mortgage acquisition for prospective home buyers. Thus, a government-insured loan is what you need if your credit standing can't guarantee access to a conventional mortgage.
Typically, the government provides the funds to insure the mortgage, so your lender doesn't incur a financial loss if you don't meet the loan obligations. As a result, government-insured loans carry less risk to the lender and have less stringent borrowing requirements.
Government-insured mortgages include;
FHA Loans
The Federal Housing Administration (FHA) is one of the government agencies that insure affordable mortgages for prospective borrowers.
Under the FHA mortgage program, you need a credit score of 580 and a 3.5% down payment to get the loan. However, if your credit score is lower, you may still get the loan if you pay 10% upfront.
USDA Loans
Are you thinking of settling in the rural areas or Alameda? You can get a government-backed mortgage to buy your dream home.
The loans insured by the US Department of Agriculture are similar to FHA loans except that they have more friendly borrowing terms. For instance, the loan eliminates the need for a down payment and requires lower mortgage insurance than the FHA Loan.
However, the downside of the loan is that your preferred home must be within an approved location to qualify.
VA Loans
The Department of Veteran Affairs (VA) insures approved lenders to issue mortgages to US military members and their families.
Therefore, if you're a veteran or currently serving in the military, you can access an affordable VA Loan to buy your dream home.
The VA loan has a lower interest rate and requires no down payment. It also has flexible borrowing terms that can help you save substantial costs in the long run.
Jumbo Loan
A Jumbo is a high-end mortgage suitable for buying high-value property.
Unlike conventional and government-backed loans, it has a highly tedious borrowing threshold regarding credit score, upfront payment, and DTI ratio.
Therefore, you can only access a Jumbo loan with an excellent credit rating and history.
Final Thoughts - Is Alameda a Good Place to Live?
Alameda is, undeniably, a perfect place to call home. For many years, the small metro area in Miami has lured residents of all ages, including retirees. Beautiful Florida weather, zero income tax, decent neighborhoods, diverse culture, and many transport options are just a few reasons to consider living in the town.
And if you don't have ready cash, many financial institutions across Florida offer different loan packages. Simply contact a mortgage expert to match a loan package with your dream home.