Homes for Sale in Downtown - Miami, Florida
Phil Ganz
/
8 Min Read
/
Jan 23, 2023
This article will explore everything you need to know about Downtown Miami homes for sale and the area's real estate market.
From the city's attractions and amenities to the different types of homes you can find, the best neighborhoods, and the area's safety, this guide will provide you with all the information you need to make an informed decision about your next home. So, let's dive in.
A Rundown of Downtown Miami and the Area's Real Estate
Downtown Miami is a vibrant, bustling city in South Florida known for its thriving business and entertainment districts, as well as its diverse neighborhoods and great shopping. Little Havana, Coral Gables, Wynwood, Midtown, and other neighborhoods border it. Downtown Miami is also near Biscayne Bay, the Miami River, and Miami Beach and is served by major roadways like I-95, US 1, and the Julia Tuttle Causeway.
This town has a rich cultural heritage with a diverse population of people from all walks of life, including professionals, retirees, young families, and students. There's also an active nightlife scene and many recreational activities to keep everyone entertained.
Downtown Miami has become a hot spot for real estate in recent decades, attracting buyers and renters worldwide. The town is home to several neighborhoods that offer various housing options for people of all tastes and budgets. This includes high-end condo complexes, historic homes, luxury apartments, and trendy lofts.
Whether you're looking for a starter home or an investment property, there are plenty of homes for sale in Downtown Miami. From modern high-rises to Spanish Revival-style homes, you can find something that suits your tastes here.
Prices range from low to high depending on the location and size of the home. Generally, the home value in Downtown Miami is approximately $530,102, which has increased by 29.1% over the past year.
Family-Friendly Neighborhoods in Downtown Miami, Florida
Living in Downtown Miami is a dream for many families, but it can be hard to find the perfect place. Luckily, many great family-friendly neighborhoods in Downtown Miami provide the perfect blend of city living and suburban comforts.
Below we'll explore the four best places to raise a family in Downtown Miami. Each neighborhood offers something special for families, from vibrant, bustling streets to quiet residential areas.
The neighborhood of Wynwood is one of the best places to raise a family in downtown Miami. Wynwood is an art district full of vibrant and eclectic street art, galleries, and a bustling food scene. It's also home to an array of family-friendly parks, such as Wynwood Art Walk Park. The neighborhood also offers a range of family amenities, including shops, restaurants, cafes, bars, and nightlife.
Shopping ranges from high-end boutiques to local markets. Dining options vary from casual dining spots to high-end restaurants. And for entertainment, there's everything from live music performances to stand-up comedy shows. Wynwood also boasts a wide variety of public schools and private education institutions, making it easy for families to find the best fit for their children's needs.
Wynwood also boasts a wide selection of housing options. Apartments, condominiums, townhouses, and single-family homes can all be found here. Prices are typically quite affordable compared to other parts of the city, making it an ideal location for those looking to move to Downtown Miami.
Quadro
Quadro is a great neighborhood for families who want to be close to Downtown Miami and enjoy a more suburban atmosphere. The area is home to quiet residential streets, lush parks, and plenty of shopping and dining opportunities.
The Miami River borders the neighborhood to the north, Brickell Avenue to the east, and the railroad tracks to the south. Its convenient location and tranquil atmosphere show why Quadro has become such a popular spot for young families.
The real estate market in Quadro is also very attractive. Homes are large and spacious, ranging in price from modestly priced townhomes to luxurious single-family homes. Plenty of apartments and townhomes are available for those who want to rent at reasonable prices.
NW 11th Ave
Located just off I-95, NW 11th Ave is one of the more family-friendly communities in Downtown Miami. This area has a mix of residential and commercial properties, giving it an eclectic feel. NW 11th Ave is ideal for families looking for an urban lifestyle without sacrificing safety or convenience. Families will appreciate the variety of shopping, dining, and entertainment options available here.
From cozy cafes to trendy restaurants, there is something for everyone in this neighborhood. In addition, NW 11th Ave is known for its relatively low crime rate and access to public transportation. Families can easily get around town via the Metromover or Metrobus systems. There are also plenty of nearby parks for children, including Morningside Park and Wynwood Park.
Whether you're looking for a single-family home, condo, or apartment complex, NW 11th Ave has something to fit your lifestyle. Prices vary depending on location and amenities, but overall you can expect prices to be comparable with other downtown neighborhoods.
Biscayne Boulevard Way
Biscayne Boulevard Way is a vibrant, family-friendly community known for its prime location, which gives residents easy access to all Miami conveniences. The area is full of lush green spaces and parks. With just a short walk or bike ride, you can explore parks that provide plenty of opportunities for outdoor activities like walking, biking, or jogging.
Biscayne Boulevard Way also offers a variety of dining and shopping options. There are also several stores and shops for those who want to take care of errands.
Whether you're looking for a single-family home, apartment complex, townhome or condo, there's something for everyone on Biscayne Boulevard Way. Apartments have community amenities such as swimming pools, fitness centers, and playgrounds, making them perfect for young families.
Single-family homes are available with three bedrooms or more for those looking for something more permanent. Townhomes and condos have become increasingly popular in this area due to their affordability and convenience.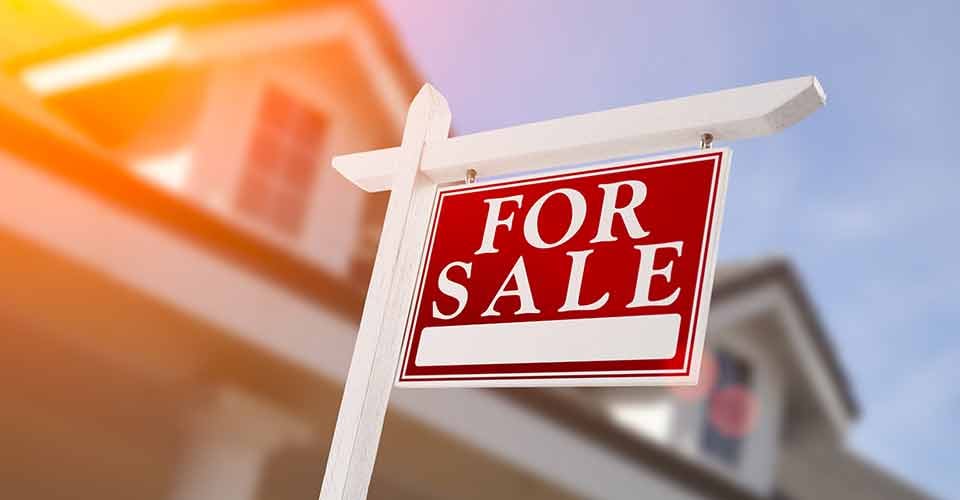 The School System in Downtown Miami
Downtown Miami is home to several excellent schools, providing students with various options for their education. The area is served by Miami-Dade County Public Schools (MDCPS), which includes some of the state's top-rated public schools.
The area also boasts private schools that provide small class sizes, individualized learning plans for students, and access to advanced placement courses.
The MDCPS system has numerous elementary, middle, and high schools in Downtown Miami and the surrounding area, making it a great place to raise a family. Many of these schools offer specialized academic programs, such as honors classes, Advanced Placement classes, and dual language immersion programs.
Public schools in the downtown area include, but are not limited to - Miami Beach Senior High School, which has earned an A+ rating from the Florida Department of Education; Mater Academy High School, which has earned an A- rating. Private schools in the downtown area include religious and secular options, such as Temple Israel of Greater Miami School.
No matter what type of school parents choose for their children, Downtown Miami has something for everyone.
Local Attractions
Downtown Miami is a vibrant and bustling area, full of life and activity. With a variety of attractions, there's something to do for everyone in the city. There are numerous public parks, many of which have large playgrounds, bike paths, sports fields, and other activities.
Biscayne Bay offers a scenic waterfront for swimming, kayaking, and fishing. The Miami Museum of Art and Design houses a wide modern and contemporary art collection. The Pe'rez Art Museum Miami offers permanent and rotating international art exhibitions.
Sports fans can enjoy games at American Airlines Arena and Marlins Park. History buffs can visit the Freedom Tower or take a walking tour through Little Havana.
Shopaholics can explore luxury boutiques like Mary Brickell Village or the shops of Miracle Mile. Families can enjoy dinner at one of Downtown Miami's restaurants, followed by a show at the Adrienne Arsht Center for the Performing Arts or a movie at Downtown Miami's Regal Cinema South Beach.
No matter what type of entertainment you're looking for, there's something for everyone in Downtown Miami.
The Area's Crime Rates/Safety
Overall, Downtown Miami has an excellent safety record, and many resources are in place to ensure people feel safe. The general crime rate for Downtown Miami is lower than the national average. Property crimes such as burglary, larceny, and motor vehicle theft are low.
Additionally, violent crime such as assault and murder is significantly lower than the national average. However, there are still areas of concern since certain neighborhoods experience some crime more than others.
Nevertheless, the police department is highly visible and active in all parts of the city, and there are regular patrols to monitor activity. Additionally, the area is well-lit, and plenty of businesses have security systems.
Residents can also use security technology, such as home surveillance systems, to keep their homes safe. There are also community programs available through local organizations and churches which promote public safety and education on crime prevention.
Types of Home Loans Available in Downtown Miami, Florida
Understanding the different types of home loans available in Downtown Miami is essential to make the best decision for your financial situation.
Whether you're looking to buy your first home, invest in real estate, or refinance an existing loan, the guide below will provide you with the information you need to make an informed decision.
FHA Loans
FHA home loans are one of the most popular types available in Downtown Miami, and for a good reason. An FHA loan is insured by the Federal Housing Administration, meaning that if you default on the loan, the government will pay back the lender for the remaining balance. This makes FHA loans an attractive option for those with subpar credit or income history.
They generally require a smaller down payment, typically just 3.5%, making them more accessible for those who may not have a large down payment. Additionally, they have less stringent credit requirements, making them easier to qualify for than other home loans.
The downside to an FHA loan is that an additional fee, called an upfront mortgage insurance premium (MIP), must be paid when you apply for the loan. This fee is typically 1.75% of the total loan amount and must be paid at closing.
VA Loans
VA home loans are attractive for veterans, active-duty military personnel, and surviving spouses. They provide special loan benefits and terms that other loan types do not.
VA loans are backed by the US Department of Veteran Affairs and are designed to help eligible applicants purchase homes with no down payment, no mortgage insurance, and competitive interest rates.
To qualify for a VA loan, borrowers must:
Be active duty military personnel.

Be an honorably discharged veteran.

Be a surviving spouse of a veteran who died in service or from a service-connected disability.

Meet certain credit, debt-to-income, and residual income requirements and apply for a Certificate of Eligibility (COE) from Veterans Affairs.
Jumbo Loans
Jumbo loans are a type of loan available in Downtown Miami that allows buyers to purchase homes that exceed the conforming loan limit. These loans usually carry higher interest rates than other home loans but are often preferable to buyers looking for larger properties. Jumbo loans are also typically used for luxury properties and come with a variety of options for repayment.
Generally, these loans require a larger down payment than other types of loans, with most lenders requiring a 20 percent down payment or more. Additionally, jumbo loans may require higher credit scores and income levels than other types. If you're considering a jumbo loan in Downtown Miami, speak with a qualified financial professional to understand all your options and requirements before committing to a mortgage.
USDA Loans
USDA loans, also called Rural Development loans, are offered through the United States Department of Agriculture (USDA) to help low- and moderate-income households purchase homes in designated rural areas. These loans are not limited to first-time homebuyers – they're available to everyone regardless of income level or credit history.
These home loans offer advantages over other types, including no down payment requirement, competitive interest rates, and no private mortgage insurance. Additionally, closing costs can be rolled into the loan, meaning you do not have to come up with a large sum of money upfront.
To qualify for a USDA loan in Downtown Miami, you must meet certain criteria, including:
A household income at or below 115% of the median income for the area.

A credit score of at least 620.

A debt-to-income ratio below 41%.

The subject property must be in an eligible rural area designated by the USDA.
Conventional Loans
Conventional home loans are mortgages that aren't backed by a government agency, such as the FHA, USDA, or VA. Instead, private lenders offer them and generally require higher credit scores than government-backed loans. They also require a larger down payment, typically between 5% and 20% of the home's purchase price.
However, they can offer you lower interest rates and more flexible terms than many other loan types. In addition, conventional loans have fewer restrictions on the type of property you can buy, meaning they can finance any type of residential home, including condos and single-family homes.
Bottom Line
Downtown Miami is one of the most vibrant and exciting cities in the United States. From its amazing nightlife to its stunning architecture, there's something for everyone in this city. Its growing housing market makes this town a great place to invest in real estate.
Whether you're looking for your dream home in Miami or an investment opportunity, Downtown Miami has something for you. From luxury apartments to waterfront properties, there are plenty of options available in the area.
However, with so many Downtown Miami homes for sale, choosing the property that meets your style and budget can take time and effort. So, if you want to make an informed decision on your next home purchase, understand the area's real estate market, explore the neighborhoods and schools, examine the safety, review the amenities, and work with a knowledgeable realtor to help you find your perfect home.