Homes for Sale in East Little Havana - Miami, Florida
Phil Ganz
/
8 Min Read
/
Feb 05, 2023
Whether you're looking for a primary residence or an investment property, this guide will provide you with all the information you need to find the perfect home for sale in East Little Havana, Miami.
We'll cover everything from schools, local attractions, crime rates, best neighborhoods, housing options, and mortgage options available in this city. Read on to learn more!
A Rundown of East Little Havana and the Area's Real Estate
East Little Havana, Miami, Florida, is one of the city's most vibrant and culturally significant parts. This distinct neighborhood is full of life, culture, and great opportunities for living and investment.
Real estate in East Little Havana has been on an upswing in recent years thanks to a healthy combination of factors, including an influx of new residents, a flourishing economy, and a diverse population that's helped maintain the area's character and charm.
Regarding housing, East Little Havana offers a great selection of homes for sale. The area has everything from single-family homes and condos to luxury townhouses and historic apartment buildings. No matter what you're looking for, you're sure to find something that suits your needs in East Little Havana.
The prices here range from affordable to luxurious and can be found in all shapes and sizes. The home value in Little Havana, Miami, FL is $299,567 which has increased by 25.2% over the past year. Single-family homes start at around $150K and can go up to around $1 million depending on the size, location, condition, and amenities offered.
Condos start at around $100K and can go up to several hundred thousand dollars depending on their size, location, and amenities offered. Townhouses range from $200K up to $500K. Apartments are generally more affordable, with studios and 1-bedrooms starting at $500 per month.
Generally, whether you're looking for an investment property or a place to call home, East Little Havana is a great choice for anyone seeking real estate in the Miami area. With its vibrant culture and desirable location, this neighborhood offers plenty of potential for both buyers and sellers.
Family-friendly Neighborhoods in East Little Havana Miami, Florida
This vibrant, culturally-rich area of Miami offers a variety of family-friendly neighborhoods that meet every lifestyle and budget.
The following guide will introduce you to five great neighborhoods perfect for raising a family in this vibrant and diverse city. We will explore their unique attributes and amenities.
Whether you're a young family or an empty nester looking to downsize, these neighborhoods have something to offer everyone.
South Sewell Park
South Sewell Park is a lively neighborhood with a rich cultural heritage and a welcoming atmosphere, making it a great place for families to live and explore. The streets are lined with shops, restaurants, and plenty of parks and recreational areas for children to enjoy.
The area is well-known for its vibrant art scene, with many galleries and public art installations. Additionally, the area is served by several public transportation lines, making it easy to get around.
Homes for sale in South Sewell Park comprise traditional single-family homes, condo units, and townhomes. Prices vary depending on size, age, location, and other factors.
Most homes have a private backyard or patio, making outdoor activities more accessible for growing families. There are also numerous rental apartments and houses available if you're not ready to purchase a home.
Grapeland Heights Estates
If you're looking for a family-friendly community close to all the action of Miami, Grapeland Heights Estates is worth checking out. With its proximity to downtown and quick access to the Miami Riverwalk, this neighborhood offers a great balance between city life and suburban convenience.
The neighborhood is known for its peaceful streets, bright colors, and friendly atmosphere. Grapeland Heights Estates also boasts a variety of amenities, such as excellent schools, parks, shopping centers, and restaurants.
Regarding safety, Grapeland Heights Estates has a robust neighborhood watch program that protects the streets from criminal activity. Grapeland Heights Estates has several housing options available.
There are single-family homes, condos, townhouses, apartments, duplexes, and more. Whether you're looking for something luxurious or more affordable, you'll be able to find it here.
Swastika Park
Swastika Park is a family-friendly neighborhood perfect for families looking for a diverse community with plenty of outdoor activities.
This beautiful neighborhood features tree-lined streets and plenty of green spaces, making it a great place for families to take walks, ride their bikes, and enjoy the outdoors. There are also playgrounds and tennis courts, giving residents plenty of ways to stay active and healthy.
The area also features fantastic restaurants and cafés, making it a great place to grab a bite to eat or have a coffee with friends. There's also a weekly farmers market in the neighborhood that sells fresh produce from local farmers.
This neighborhood has several housing options, including single-family homes, condos, townhouses, and apartments. The home prices vary depending on size and type of unit but tend to be quite affordable compared to other areas of Little Havana.
Most homes offer generous living spaces, modern finishes, and well-maintained lawns and gardens. The neighborhood mixes old and new architecture, giving the area its unique charm and character.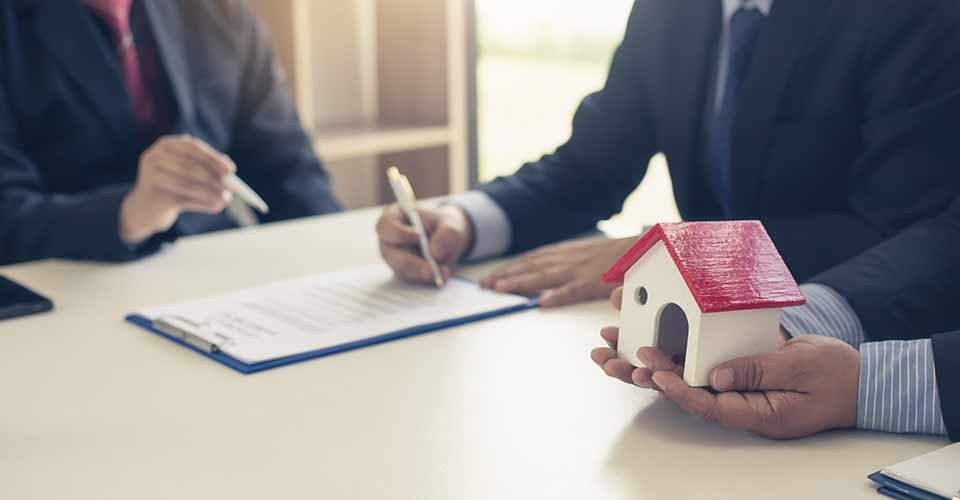 The School System in East Little Havana Miami
The area is served by Miami-Dade County Public Schools (MDCPS), which boasts some of the top schools in the nation. Students can expect to attend highly-rated elementary and middle schools with various options to fit each individual's needs.
These schools provide students diverse academic and extracurricular opportunities, allowing them to thrive and reach their potential.
One of the best schools in the area is Jose de Diego Middle School. It offers a wide range of programs, from the Spanish language to music and arts. Students are also encouraged to participate in extracurricular activities like sports, debate, and drama.
Additionally, various after-school programs are designed to provide students with creative and recreational opportunities. Other schools include:
Green Springs High School
Miami Senior High School
Young Women Preparatory Academy (YWPA)
MDCPS also provides excellent career and technical training through its comprehensive magnet program. This program offers courses in areas such as culinary arts, auto mechanics, healthcare, and information technology. Students can acquire hands-on experience and real-world skills to help them succeed in college and beyond.
In addition to the public school system, East Little Havana also has several private schools, providing more options for parents looking for a different type of education for their children.
These private schools focus on providing a well-rounded education that combines challenging academics with extracurricular activities and social development.
Local Attractions
East Little Havana Miami is home to many interesting attractions and fun activities. One of the most popular attractions in the area is the Tower Theater, which was originally built in 1926 and is now used as a live music venue and movie theater.
Visitors and residents can also explore Little Havana's vibrant Cuban culture at Calle Ocho, a famous street filled with restaurants, cafes, bars, and shops.
Another popular attraction is the Little Havana Visitors Center, which offers visitors a chance to experience Cuban culture through art exhibitions, cultural festivals, and theater performances. The center also provides educational and recreational activities for families.
The area also offers plenty of outdoor activities. Domino Park is one of the most popular spots in Little Havana, featuring a dominoes court, a basketball court, and a playground. Visitors can also enjoy walking or biking along the historic Cuban Memorial Boulevard.
Little Havana also hosts numerous festivals throughout the year, including the Calle Ocho Festival, an annual event held in March. This festival celebrates the area's Cuban heritage with live music, food vendors, art displays, and more.
There's also the Viernes Culturales Arts and Crafts Festival, which is held on the last Friday of every month and features art, music, and performances from local artists.
With so much to see and do in East Little Havana, Miami, it's easy to see why this area is one of the most popular destinations for visitors and locals alike.
Whether you're looking for an exciting night out or an educational family activity, there's something for everyone in East Little Havana, Miami.
Crime Rates/Safety
Regarding safety and crime rates, East Little Havana Miami is relatively safe, with a crime rate below the national average.
The violent crime rate in the area is also below the national average, with the number of incidents trending downward since 2017. Property crime is also below the national average, with a slight decrease since 2017.
East Little Havana is monitored by the Miami Police Department's District 5, which covers thirteen neighborhoods in the area. The police station is near the intersection of SW 8th Street and SW 11th Avenue, and officers regularly patrol the area.
Additionally, the City of Miami has several initiatives to increase public safety, such as its Community Policing Program and Citizens on Patrol program.
Types of Home Loans Available in East Little Havana Miami
Many home loan options are available in East Little Havana to help make your homeownership dream a reality. You'll find plenty of opportunities to finance your new home, from fixed to adjustable mortgages.
Below we'll discuss four common home loans available in East Little Havana, Miami, and how each can help you secure the perfect home for you and your family.
FHA Loans
FHA loans are government-insured mortgages backed by the Federal Housing Administration. They're designed to help lower-income and moderate-income borrowers qualify for a home loan.
FHA loans typically come with more lenient credit requirements than conventional loans, making them a popular choice for first-time home buyers.
Additionally, FHA loans can finance up to 96.5% of the purchase price of a home. This means that borrowers may only need to come up with a 3.5% down payment.
To qualify for an FHA loan, borrowers must have at least two established lines of credit, have a minimum debt-to-income ratio of 43%, and have a minimum credit score of 580.
Furthermore, all applicants must have a valid social security number and legal residency status in the United States, provide evidence of employment, and submit an appraisal on the property they plan to purchase.
VA Loans
VA loans are available to veterans, active-duty service members, and eligible surviving spouses. The Department of Veterans Affairs offers these loans and can be a great option for military families looking to purchase a home in East Little Havana, Miami.
VA loans offer many benefits over other types of home loans. The main benefit is that they require no down payment, making it easier to afford a home in the U.S.
These loans also typically have lower interest rates than other types, meaning you can save money on your monthly mortgage payments. Additionally, VA loans don't require private mortgage insurance, which can save you even more money.
They also don't have any prepayment penalties, so if you decide to pay off your loan early, you won't be charged extra fees.
To qualify for a VA loan, you must meet certain criteria, including having served in the military for at least 90 consecutive days during wartime or 181 days during peacetime. The eligible surviving spouses must have not remarried since the death of their partner and provide proof of their spouse's military service.
You must also obtain a Certificate of Eligibility from the Department of Veterans Affairs to prove your eligibility. There may also be additional qualifications depending on your circumstances. You can check with your local VA office to know if you qualify.
USDA Loans
USDA loans are mortgages backed by the United States Department of Agriculture. This loan program is specifically designed to help low-income families and individuals purchase or refinance homes in rural and suburban areas.
To qualify for a USDA loan, the applicant must meet certain income requirements, and the property must be located within an eligible area as defined by the USDA.
The loan program allows applicants with modest incomes to purchase a home without making a large down payment.
Additionally, these loans have low-interest rates and no monthly mortgage insurance, making them an attractive option for those looking to purchase a home in East Little Havana.
When considering a USDA loan, it is important to remember that not all homes in East Little Havana will qualify.
Applicants who meet the income and location requirements of the USDA loan program can also benefit from an additional guarantee fee which will cover some of the closing costs. This can make it much easier for buyers to finance their home purchase without additional debt.
If a USDA loan sounds interesting to your situation, it's important to speak to a qualified lender to review your financial situation and determine if you qualify.
Conventional Loans
Conventional loans are one of the most common types of home loans in East Little Havana, offered by private lenders. You can use these home loans for various purposes, including purchasing a home, refinancing an existing mortgage, or making home improvements.
Unlike other types of loans, the government does not insure or guarantee conventional loans. Conventional loans often require higher credit scores and larger down payments than other types. In addition, borrowers must pay closing costs, including points and origination fees.
When considering a conventional loan, shopping around and comparing lenders is important. Be sure to ask questions about loan terms and conditions and any additional fees or requirements that might apply. With the right lender and terms, a conventional loan could be a great option for financing a home in East Little Havana.
Bottom Line
If you're looking for a unique home that offers the best of both worlds – a lively urban atmosphere and all the comforts of a suburban lifestyle in Florida, East Little Havana is a vibrant, diverse, and exciting area to call home.
With its vibrant Cuban heritage, East Little Havana is the perfect place to experience Miami's culture and lifestyle.
Whether you're looking for a home, considering a move to the area, or buying a vacation or investment home, you'll achieve your home ownership dream in East Little Havana.
Be sure to familiarize yourself with all the crucial details about homes for sale in East Little Havana, Miami, and the area's real estate and amenities, to make an informed decision on your next home purchase.