Homes for Sale in Engelwood Park, Orlando
Phil Ganz
/
8 Min Read
/
Mar 01, 2023
Choosing a neighborhood to buy a home and settle in with your family may not be a walk in the park. With so many factors to consider and a long list of check marks, it's easy to get overwhelmed. But knowing what to look for can help you greatly, and the best place to start is considering what makes a neighborhood unique.
Engelwood Park Neighborhood Overview
Unlike many other neighborhoods, Engelwood Park boasts of people with a liberal spirit ready for adventure and trying something new. You'll also appreciate the plenty of sidewalks and numerous grocery stores within walking distance.
What type of people lives in Engelwood Park?
Move into Engelwood Park to join an enthusiastic community ready for adventure.
Since they are relatively liberal, you can remain indoors, enjoy the area's serenity, or join them in the many community activities. You can make friends with your neighbors and let your children play with others in the open spaces.
What is the ethnic makeup of Engelwood Park?
The ethnic composition of a neighborhood often influences homebuyers' decisions. Many buyers often want a place with diverse ethnic and cultural backgrounds. If you belong to this group of buyers, you'll be quite at home in Engelwood Park.
This neighborhood comprises 69% Hispanics, 21% Whites, and 6% African Americans. Asian communities also dot the Engelwood Park landscape, and small groups belong to two or more races. You're welcome in this neighborhood regardless of race, culture, or ethnic background. It's one of the best places to make a home and start a family, bringing up your children in a wealthy environment.
What is the average home price in this neighborhood?
The housing market in Engelwood Park, Orlando, is quite competitive. The average home price as of January 2023 was $255,000, representing a 16.7% increase from last year.
The average price per square foot is $217, 14.8% higher than the previous year. If you plan to buy one of the homes for sale in Engelwood Park, Orlando, this year, hurry before prices go up and beyond your budget.
The median price for homes for sale in Engelwood Park, Florida, is $284,500, a massive 26.4% increase from last year. This means that homes in this neighborhood continue to attract buyers from all over the US, and their prices may continue to rise. Gather your financial resources sooner and join this bubbly community in this neighborhood.
What is the overall character of Engelwood Park?
It's a friendly and quiet neighborhood perfect for people intending to raise families or start homes in serene getaways away from the noisy urban life.
This neighborhood is also pet-friendly, so you can bring your dog and take it for walks without any problem. But be sure to clean up after it, or have it on a leash if not on a walk.
How to move to Engelwood Park, Orlando
Moving into your preferred neighborhood could be the best thing to happen in your life, but with home selling prices rising yearly, your financial muscle may need to be more vital for this undertaking.
A home is a long-term investment requiring substantial financial resources. But you have nothing to worry about if you can't afford a home in Engelwood Park now. Take advantage of the various loan options available to Florida residents, and bring your dream to reality.
Before you embark on your plans to purchase one of the homes for sale in Engelwood Park, Orlando, you may need to secure a convenient loan to help you meet the cost of a new home. Now is the best time to obtain a loan to buy a home for these reasons:
Home prices may increase sooner than expected - The housing market in Engelwood Park continues to post an upward trajectory. Home buying prices have increased tremendously this year, meaning the upward trend may continue. Take a loan to purchase the home before prices go beyond your reach.

Competitive interest rates - Home buying loans are currently posting very competitive rates. Taking a loan now than later is cheaper because the interest rates may increase in the coming months.
Here are some common loan types you may consider:
FHA Loans
These government-backed mortgages insured by the FHA require a lower credit score and down payment than conventional loans. If you're a first-time homebuyer, consider going for these loans.
It would help if you met these guidelines to qualify for FHA loans:
A FICO score ranging from 500 to 579 with 10% down, or 580 or higher with 3.5% down.

Verifiable employment history for the past two years.

Possess verifiable bank statements, pay stubs, and federal tax returns.

You can only use the loan to finance a primary residence.

A front-end debt ratio of 31% of gross income or lower.
VA loans
You don't automatically qualify for a VA loan just because you served in the military. It would be best if you met the following guidelines to secure this loan:
Must have done for a minimum of 90 continuous days of active duty for active-duty members.

Meet the active-duty stipulations for your dates of service if you're a veteran or reserve member of the National Guard member.

For spouses, your spouse must have died in the line of duty, been missing in action, or suffered a service-related disability.
You'll obtain this loan from a private entity at a lower interest rate than government-backed loans. But you may need a higher credit score to qualify for this loan type. Other guidelines include the following:
Proof of income - W-2 statements for the past two years, federal tax returns for the last two years, 30 days of pay stubs, and quarterly statements of all asset accounts.

Assets - Provide bank and investment account statements to prove your ability to pay the down payment.

Employment verification - Need a stable work history to determine your creditworthiness.
USDA loans
You may qualify for this zero-down-payment mortgage to purchase a home in rural or suburban areas. Homes for sale in Engelwood Park, Orlando, may meet this requirement. Other requirements include the following:
Must be a permanent resident of the US, or a US citizen.

A credit score of at least 640.

A verifiable history of reliable and regular income.
Jumbo loans
Purchasing homes for sale in Engelwood Park, Orlando, may not need you to obtain a jumbo loan because average home prices in this neighborhood are relatively lower.
Jumbo loans:
Require a higher FICO score of 700 or more.

Need lots of cash reserves to qualify for this loan.

Require extensive documentation and appraisals.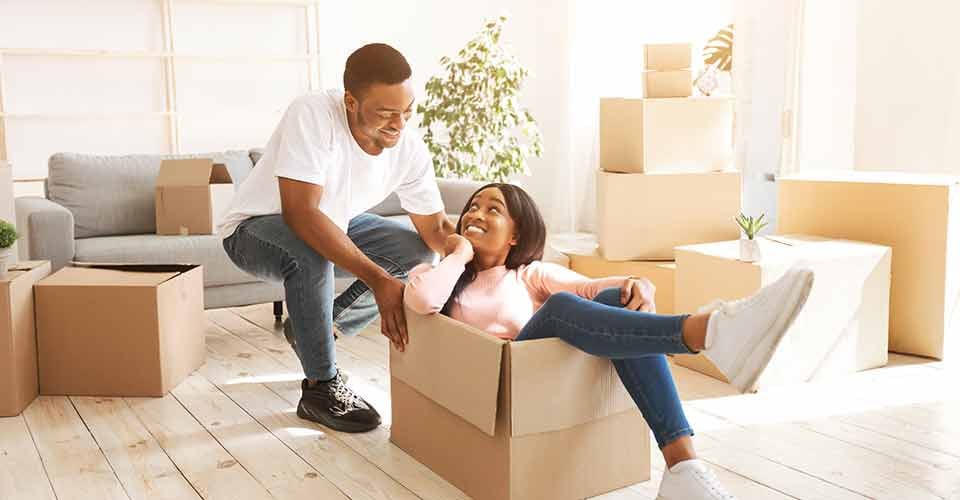 Do you qualify for Hometown Heroes Program?
If you're looking to buy homes for sale in Engelwood Park, Orlando, you may want to find out if you qualify for the Florida Hometown Heroes Program. This program can help you realize your dream of purchasing a home in Engelwood Park by providing a down payment and closing cost assistance for you – that is, if you qualify for it.
To be eligible for this program, you must work a minimum of 35 hours a week or more for an employer that is a FL based company. The program applies only to homebuyers intending to buy a primary residence in the community where they work or serve.
If you're a eligible community worker in Florida, consider applying for this loan. You'll receive up to 5% of the first mortgage loan amount, which is no more than $35,000, as a down payment and closing cost assistance. The interest on this loan is lower than the current market rates on other loans such as FHA and VA.
Enjoy zero origination or discount points, reduced upfront fees, and down payment and closing cost assistance. Also, the down payment and closing costs assistance come as a non-amortizing, 0% 30-year deferred second mortgage.
Best Schools in Engelwood Park, Orlando
You need to factor in the quality of education before choosing a neighborhood to purchase a home in and settle with your family. Remember that areas with a high-quality school system often attract higher home prices because of the increased demand for such places.
Be sure to check out the schools at all levels. You may have only elementary-grade kids, but you also need to consider middle and high schools. This is because you aren't planning to move to another neighborhood when your kids outgrow elementary school and need to join middle or high school.
Choose one of the homes for sale in Engelwood Park, Orlando, because the neighborhood boasts a good quality school system, from elementary to high school. Such a system will prepare your young ones for future responsibilities and challenges and help them to become well-rounded citizens.
But what constitutes a good school may vary from one parent to the next. Some may focus on sports facilities or a conducive environment for nurturing talents, while others may want a place to prepare their kids for college. Whichever the case, homes for sale in Engelwood Park, Orlando, will provide access to a good schooling system.
To make your task easier, here is a list of highly-rated schools in Engelwood Park, Orlando:
Top public schools
Pinecrest Collegiate Academy Charter
Cornerstone Charter Academy High School
Laureate Park Elementary School
Audubon Park School
Timber Springs Middle School
Top private schools
Trinity Preparatory School
Lake Highland Preparatory School
The First Academy
Orangewood Christian School
If you have children or plan to have some soon, you can be sure of a good education system for them. Take them to any of the top schools in this neighborhood and watch them grow in knowledge and stature as they prepare for fruitful adult life.
Engelwood Park Safety
A safe neighborhood is one of the best places to make a home and start a family. With a livability score of 56, homes for sale in Engelwood Park, Orlando, are some of the safest places in Orlando. It has recorded no reported cases of murder, robbery, rape, and assault.
But there have been some violent crime cases (about 800), which are much lower in Engelwood Park compared to the rest of Orlando (estimated at 860).
Your property in Engelwood Park is safer than elsewhere, with no reported cases of theft and burglary – the national annual averages for theft is 2,042.8 and 500.1 for every 100,000 people. You can enjoy a peaceful night's sleep and go on holiday without worrying about someone breaking into your property or making away with your vehicle.
But you also have a role to play in making your neighborhood safer. These guidelines can help you stay safe:
Avoid walking alone in dark, isolated spaces.

Keep your car doors locked at all times.

Always ensure your building's doors and windows are closed, and safety lights are on at night.

Strive to have a full tank o fuel to make fewer stops at filling stations, especially when driving at night.
Engelwood Park Careers and Salary
Buy one of the homes for sale in Engelwood Park, Orlando, to join a thriving economy. Up to 72.63% of the working population in this neighborhood take up white-collar jobs; the remaining 27.37% account for blue-collar jobs.
9.32% of the workforce comprises entrepreneurs, while 78.71% are employed in private companies. People working in government institutions make up 7.47% of the workforce.
What is the average salary?
Households in Engelwood Park earn an average annual income of $61,113, while the median income is $48,629 yearly.
The average salary in Engelwood Park is lower than the national average, but residents enjoy a high quality of life with plenty of jobs. You can be an entrepreneur or work in a government or private institution.
What is the most popular job?
The most popular job in Engelwood Park is sales associate, with an average salary of $34,357. Cashier comes a close second with an entry salary of $16,000 and an average salary of $22,439.
What is the highest-paying job?
The highest paying job in this neighborhood is Project Manager, raking a whopping $69,810 in average salary. This job post has one of the highest entry-level salaries of $42,000.
Engelwood Park's Attractions and Restaurants
Here are some top attractions and restaurants in Engelwood Park:
Oh Que Bueno Restaurant - If you want to taste authentic Colombian and Latino delicacies, Oh Que Bueno Restaurant is the place to be. Grab your favorite local or international beverage from the full bar, and wind your evenings away in comfort. Tag the whole family for an evening meal and a great time away from home.

Hola Supermarket - For all your supplies, go to Hola Supermarket, where you'll find everything under one roof. The good thing is that it's within walking distance from most homes for sale in Engelwood Park, Orlando. Let your children join the shopping fun by allowing them to choose their fancy items.

Macdroid Store - This store takes care of all your cellphone problems. Daily activities may expose your cell phone to tear, wear, and sometimes knocks, resulting in a broken screen. Your cellphone battery may also run down due to extended use, but Macdroid Store has your back. They are now partnering with visionaries to solve all your cellphone problems.

Tainos Bakery and Deli - If you need a whole family delicious breakfast, Tainos Bakery and Deli is the place to be. Sink your teeth into the tasty Puerto Rican flavors and sandwiches. Classic plates, including the famous El Taino burger, are also available, as are a wide choice of sweets and sides.

Popeye's Louisiana - Purchase homes for sale in Engelwood Park, Orlando, if you have a soft spot for seafood. Popeye's Louisiana also awards you bonus points while you fill yourself with the tastiest burgers, fries, and desserts. Grab a few Flounder Fish Sandwiches for your family and friends, and enjoy the rest of the day in this neighborhood.

Orlando Grill - It will be your permanent food service if you settle in this neighborhood. Located at 749 S Semoran Blvd, this restaurant sits within walking distance of homes for sale in Engelwood Park, Orlando. Get your breakfast, lunch, and dinner here and enjoy the best prices and meals. Be sure to tag your family and friends for a whole family experience.