Homes for Sale in Flagami - Miami, Florida
Phil Ganz
/
9 Min Read
/
Jan 24, 2023
Despite the many reasons for wanting to own a home, the ideal homestead should comfortably encompass all aspects of your lifestyle. This piece evaluates the factors you should consider before owning a home in Flagami. You will have insights into the fun activities you can do in this area, the school systems available, local attraction sites, etc.
Moreover, we evaluate why Flagami is an excellent place to raise your family and how you can acquire your home even with insufficient funds to purchase the home upfront.
Things To Do in Flagami, Florida
The fun experiences we enjoy with our loved ones build our relationships and define what home means. Are you an adrenaline junkie, or do you love enjoying your quiet time with nature?
Whether it is swimming or sharing that fantastic meal at your local eatery, there are plenty of activities you can engage in Flagami that will blow your mind.
First, let us explore some outdoor activities that will get your blood pumping.
Swimming - Flagami is located in the coastal region of Florida. As such, you can enjoy a good swim in plenty of venues. Miami beach lets you dip into the deep ocean blue and get your groove going.

Beach games - You can also enjoy the occasional beach volleyball or beach soccer with friends and strangers and have a great time. The best part is you do not have to pay a dime to enjoy the refreshing moments from the public beach. If you are more reserved and enjoy private moments, the famous Venetian Pool allows you to enjoy the same experiences.

Boat tours - If you are a sea travel enthusiast or enjoy the thrill of being in the ocean, you can experience fantastic boat tours from different venues within the Miami area. Buffalo Tigers Airboat Tours is one place dedicated to making your boat rides memorable.

Boat riding - You can also enjoy paddle boarding and rafting/kayaking at the Virginia Key Outdoor center.

Biking - If you tire of swimming and going on boat rides, Virginia Outdoor Center offers incredible enjoyable biking experiences. The center has readily available bike rentals that you can hire and take a tour of the beautiful scenery around the coastal area.
Outdoor activities are just the beginning, and you can still have fun experiences with indoor activities.
Bowling and indoor games - You can enjoy various indoor activities, such as bowling and trampoline parks at Planet Air Sports Doral. The center offers many indoor games that will get your chest bumping at incredible speeds.

Dining - You can visit the Latin American and Cuban Spot for outstanding appetizers, chicken, and other seafood at G-spot. This is just the tip of the iceberg compared to the excellent dining spaces and unique cuisines available for your selection. For instance, Amor di Pasta is notorious for serving excellent Italian cuisines that leave you wanting more.
The Best Areas to Live in Flagami, Florida
What factors do you consider before deciding the most appropriate areas to live in Florida? A lot comes to mind. You have to factor in the area's safety, accessibility to social amenities, job availability, the weather, and the available homes for sale in Flagami.
Flagami is ideally situated along the coastal strip, offering desirable coastal weather and access to necessary social amenities. With a population of 59,021, Flagami stands tall among the best choice of neighborhoods in Miami for various reasons that we will detail later in the article.
Even so, there are also other great and desirable neighborhoods around Miami, Florida, which deserve your attention as listed below:
Allapattah, Miami, FL
West Flagler, Miami, FL
Sunset, Miami, FL
Coral Terrace, Miami, FL
Coral Way, Miami, FL
Brownsville, Miami, FL
Coconut Grove, Miami, FL
Even though the southwest parts of the neighborhood are most desired, the western regions like Flagami have more affordable homes.
Let's look into some basic statistics that would help you assess whether the homes for sale in Flagami, Miami, Florida, are worth investing in. Considering US median home prices are ranked at $376,286, Flagami, Miami, Florida homes are less expensive, with a median price of $287,848.
Check your eligibility for Florida's Hometown Heroes Program for free and see if it can make your dream of moving here a reality today.
Even compared to other great neighborhoods with similar population stats, like Cedar Crest in Dallas, Texas, or Greater Hilltop in Columbus, Ohio, homes for sale in Flagami still cost less.
A closer comparison of Flagami home prices to those of Miami homes in the city reveals that Flagami home prices are still considerably lower. While the average home prices for the city stand at $401,914, homes for sale in Flagami rarely reach $300,000.
Primarily, Flagami stands out as one of the best places to live in the neighborhood, especially considering that it also has a higher quality of life than other areas.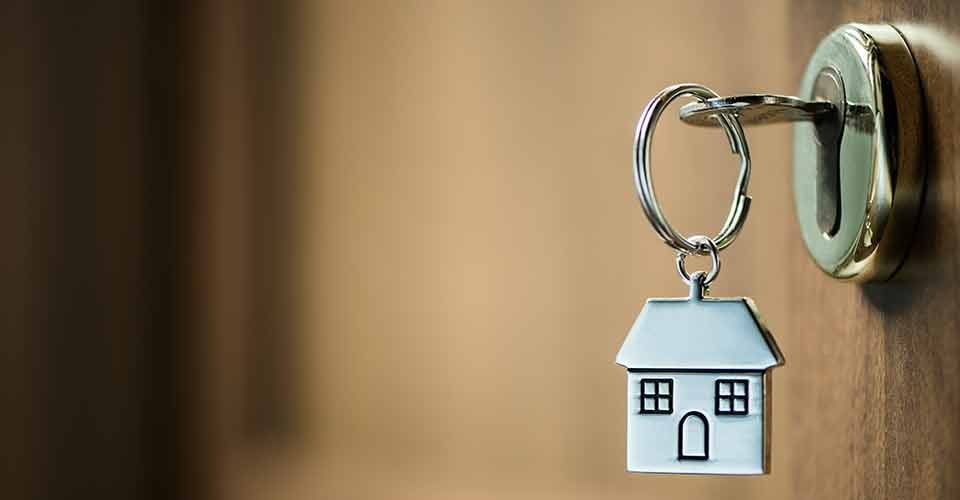 The Best School Systems Near Flagami, Florida
One of the most important things to consider when raising a family is accessibility to appropriate educational institutions. Do you wish for your child to get the best possible education? If yes, consider the available schools near your home and the educational system practiced in these schools.
Living in Flagami offers plenty of options when it comes to schooling. Whether you prefer K-12 public or private schools, the Miami area offers an excellent education at different stages of development, which would greatly benefit your children or other family members.
Below are some of the best public and private schools near Flagami. Furthermore, we will analyze their strengths to determine if they are appropriate for a child in Flagami, Miami, to attend.
Public Schools (k-12 schools)
Here are some of the top public schools available in Miami, Florida:
School for Advanced Studies (SAS) - SAS is a top-notch school for juniors and seniors. It is well known for its outstanding performance among the students. If you are looking for a school that is always ahead in its studies and fosters college preparedness, then SAS is the school for you.

Mast Academy - Focusing on senior studies more, the teachers at Mast Academy have mastered the skill of interacting collaboratively with the students to offer education deliverables. Most reviews indicate excellent student-teacher bonds, which foster the learning experience.

Coral reef Senior High school - Much like the Mast Academy, Coral Reef Senior High School in Florida deals with preparing senior students for the next level of their study. The school has a high student population of more than 3400 students. Surprisingly, the school also has many teachers and staff who ensure that they provide a safe environment for the students at all times.

Terra Environmental Research Institute - Finally, the Terra Environmental Research Institute has rightfully earned its place among the best public schools in Florida. It focuses on senior students who are serious about their studies and are looking to attend renowned college institutions.
Private Schools
There are many excellent private schools near Flagami, Miami, Florida, including:
Academy of Thought and Industry at Hollywood Beach - It is an excellent private school that offers education at the elementary, preschool, and childcare & daycare levels. The school also emphasizes strengthening the relationships between the parents and the school's certified professionals, ensuring that the students get the resources they need to improve their learning outcomes and performance.

Kendall Christian School - The Kendall Christian School is a long-time private school that has provided elementary and preschool level education to students for 50 years. The school includes certified professionals that help nurture your child's talents and learning process into becoming valuable members of society.

Kids Haven Academy - Owing to the numerous positive reviews, the school can easily be considered the best private school in the region, offering elementary schools, preschools, and childcare & daycare level of education. The school encourages competition and a high level of participation among the students to ensure they perform their best.

La petite Academy on NW 7th Street - If you are looking for a dedicated school with excellent childcare & daycare and preschool level of study in the Flagami area, look no more. The school focuses on nurturing your child into a responsible and intuitive individual with a keen sense of the learning concepts at other levels of education.
While these are the most popular private schools in Flagami, Miami, FL, many more regional private schools offer excellent care and education inspiration to your child.
Amazing Local Attractions in Miami, Florida
Would you like to live next to a beautiful ocean view? Well, you don't have to think about it anymore. When looking for homes for sale in Flagami, Miami, Florida, you should check a wide array of beautiful and aesthetic sceneries.
Many local attractions will keep you tethered to the area. Let's take a look into some of the popular local attractions that make Flagami a haven for your family:
Phillip and Patricia Frost Museum of Science
The Phillip and Patricia Frost Museum of Science is a world-class science museum that offers a variety of interactive exhibits and educational programs for visitors of all ages.
You will find a wide range of fascinating exhibits on topics such as space, the environment, and biology, which can be exciting and educational for visitors. The museum is also located in Miami's Museum Park, a beautiful green space with views of Biscayne Bay.
Little Havana
Little Havana is a popular attraction in Miami with a unique and authentic cultural experience you cannot find elsewhere.
Little Havana is home to many Cuban immigrants, and the neighborhood has a strong Cuban influence that can be seen in the food, music, and art. Visitors can experience authentic Cuban culture by visiting local restaurants, shops, and cultural centers.
Furthermore, Little Havana has several historical landmarks, including the Tower Theater, an Art Deco movie theater built in 1926, and the Freedom Tower, which was used to process Cuban refugees during the Mariel Boatlift.
The local attraction site also hosts various cultural events, such as the Calle Ocho Festival, a famous street fair that celebrates Cuban culture, and the Viernes Culturales, a monthly event featuring live music, art, and food.
Venetian Pool
The Venetian Pool is a popular attraction in Miami that offers a unique and enjoyable swimming experience in a beautiful and historic setting. It has a unique design with an artificial pool built in 1923. It is designed to resemble a Venetian grotto, with cascading waterfalls, arched bridges, and Mediterranean-style buildings.
The Venetian Pool is filled with natural spring water that is constantly refreshed and filtered. The water is crystal clear and has a constant temperature of 82 degrees Fahrenheit, making it a refreshing and comfortable place to swim.
The Venetian Pool is surrounded by lush vegetation, palm trees, and tropical flowers, creating a beautiful and peaceful atmosphere.
Everglades Holiday Park
Another popular attraction site in Miami is the Everglades Holiday Park, located on the edge of the Florida Everglades, which is a unique and beautiful natural area. It is home to various flora and fauna, including alligators, birds, and plants.
The Holiday Park offers a variety of outdoor activities, such as airboat rides, guided nature walks, and fishing, which can be enjoyable for visitors of all ages. Further, it is surrounded by lush vegetation, which provides a beautiful and peaceful atmosphere.
Safety/Crime rates in Miami, Florida
It is important to note that crime rates can vary significantly within a neighborhood, and it is always advisable to research the safety of specific streets or blocks before making a decision to live in or visit an area.
In terms of specific types of crime, the crime rate in Flagami for violent crimes is less than its counterparts in other parts of the country. Data from valiant sources indicate higher crime rates for property crimes (such as burglary, robbery, and motor vehicle theft), thereby warranting a state-of-the-art security system.
Nevertheless, the government has attempted to alleviate the situation by increasing the number of members of the national police in the area and regular patrols.
Why Flagami Miami is an excellent place to raise a family
There are several reasons why Flagami Miami is an excellent place to raise a family:
Warm weather - The city has a tropical climate, with warm temperatures year-round, which makes it an excellent place for outdoor activities and family vacations.

Diverse culture - Miami is known for its diverse culture, reflected in the city's food, music, and art scene, creating a unique and vibrant atmosphere perfect for raising children.

Educational opportunities - Miami has many highly ranked schools, including public and private options. Additionally, the city is home to several colleges and universities, which can provide opportunities for higher education for children as they grow up.

Outdoor activities - Miami is located near the ocean, which means there are plenty of opportunities for water sports and beach activities. In addition, the city has several parks and green spaces where families can enjoy outdoor activities.

Strong sense of community - Miami has a strong sense of community, which can benefit families looking to build connections and find support.
Types of loans you can get in Flagami Miami, Florida
Are you tired of paying rent? Don't miss your opportunity to acquire homes for sale in Flagami because you have insufficient funds. In Miami, there are several types of mortgage loan options available to you, including:
FHA loans - These loans are loans insured by the Federal Housing Administration (FHA). They are designed to help first-time homebuyers or those with lower credit scores or limited funds for a down payment. Read our comprehensive FHA Loan guide to understand if an FHA loan is right for you, or check if you qualify for a special Low-Down FHA Loan today.

VA loans - If you are a military member or veteran, you and your family are eligible for a VA loan. These are loans guaranteed by the Department of Veterans Affairs (VA) to help you have a stable home and living conditions.

Conventional loans - Conventional mortgage loans are not insured or guaranteed by the government. To qualify for a conventional mortgage loan, you typically need a good credit score, a stable income, and a manageable level of debt. It is important to note that conventional mortgage loans may have stricter credit and income requirements than other loan types.

USDA loans - USDA mortgage loans, also known as Rural Development loans, are loans offered by the United States Department of Agriculture (USDA) to help low- and moderate-income individuals and families purchase homes in rural and suburban areas. You must meet certain income and property location requirements to qualify for a USDA mortgage loan.

Adjustable-rate mortgages (ARMs) - These are loans with an interest rate that adjusts based on market conditions. The initial rate is typically lower than a fixed-rate mortgage, but the rate can change over time.

Jumbo loans - These are loans that exceed the limits the FHA and VA set for conforming loans. They usually require a higher down payment and have stricter credit requirements.
Conclusion
Considering all the above factors, it would be best if you carefully select the best mortgage loan and acquire one of the homes for sale in Flagami, Miami, Florida. Enjoy the hunt.