Homes for Sale in Mercy Drive, Orlando
Phil Ganz
/
8 Min Read
/
Feb 21, 2023
According to statistics, the real estate in Mercy Drive, Orlando, is hot right now, with homes closing within 13 days and selling at 4% higher than the list price. With this in mind, buying a home in Mercy Drive can be an excellent investment. However, there are a few things you should know as a potential homeowner before buying a home here.
An Overview of Mercy Drive, Orlando
Did you know Mercy Drive has more Puerto Ricans and Haitians than nearly any other neighborhood in the country?
However, many residents are still of African-American, English, and Irish ancestry. This neighborhood attracts people from all walks of life, and you'll find young families, professionals, the working class, and retirees here.
As you walk or drive through Mercy Drive, you'll notice a mixed suburban feel from its structures and buildings. The homes in this neighborhood are established, having been built between the 1970s to 1999. Still, you won't miss several homes built in the 1940s.
The real estate here is primarily apartment complexes and single-family homes comprising studios and one to four bedrooms. The homes for sale in Mercy Drive, Orlando have an average price of $229.81k.
Most potential homeowners find it challenging to afford to buy their dream home because of high home prices. Before you exhaust your hard-earned savings, you might consider home loans to help move to Mercy Drive. The best thing about home loans is that they offer you financing up to 80% of the cost of the home.
And what better time than now to apply for a home loan and purchase one of the homes for sale in Mercy Drive, Orlando? The mortgage rates dipping to below 6% has boosted your purchasing power, and most home sellers are ready to accept most offers.
So, before you start shopping for your dream home, here are some home loan options:
Do You Qualify for the Hometown Heroes Program?
As housing costs continue to soar, it's now becoming a challenge for frontline workers to afford a home, considering their stagnating incomes. Thankfully, the Hometown Heroes Program makes housing affordable for these community heroes, including law enforcement officers, teachers, healthcare professionals, firefighters, veterans, or active military.
As frontline worker, you can qualify for the following loan options under the Hometown Heroes Program:
FL HFA Preferred Heroes for TBA - Fannie Mae offers this 30-year, fixed-rate loan program. First, you must meet the income limit requirement, which is 80% lower than your area's median income. This mortgage offers you reduced private mortgage insurance, and you can apply for it as a second mortgage and qualify for the closing costs and down payment assistance.

The Florida First Heroes (FL First) - With this loan option, you can qualify for a 30-year fixed rate VA, FHA, or USDA mortgage. Once you are eligible for this first mortgage, you automatically qualify for down payment assistance as a second mortgage.

FL HFA Preferred Heroes for TBA - This is another mortgage option by Freddie Mac, with similar terms and qualifications as Fannie Mae. Here, you receive a 30-year, fixed-rate mortgage provided your median income is 80% lower than your area's average income. With this program, you also automatically qualify for closing costs and down payment assistance as a second mortgage.
As you can see from the different types of loans highlighted above, if you qualify for these loans as first mortgages, you can apply for a second mortgage to cover the down payment and closing costs.
And this second mortgage is 5% of the first mortgage and doesn't exceed $ 25,000. It's important to note that this second mortgage is non-forgivable.
When your second mortgage is non-forgivable, you have to pay back the loan when you decide to sell, refinance or transfer the title of your home. But you might repay your mortgage at lower rates.
If you are considering purchasing one of the homes for sale in Mercy Drive, Florida, using the Hometown Heroes Program, here are the requirements:
You must be a first-time homeowner - To be considered for this mortgage program, you must be a first-time homeowner, meaning that this is your first time purchasing a primary home. The Hometown Heroes Program opens the doors to first mortgages, and you may apply for a second mortgage to cover the down payment, making it accessible for frontline workers to own a home.

You must have a strong credit score - This Hometown Heroes Program requires a strong credit score of 640, which shows you can repay your loan on time. Depending on the lender, they may review your credit history to know your financial standing and if you're a credit risk. When you have a strong credit score, it comes with different benefits, such as lower interest rates and more negotiating power.

You must have a low DTI - Most lenders, especially under the Florida First Heroes (FL First), have a maximum DTI requirement to ensure that you can take in more debt. They prefer working with borrowers with low DTIs because they're less likely to default on the loan. A DTI of 45% or less is preferable, but you may still qualify with a DTI of 50% if you have a high credit score.

You must meet the set income limit - As per the specified income limit by Florida Housing, you can qualify for this program if your salary is 150% lower than the median income in Orange County. The income limit generally ranges between $118,950 to $146,250.
So, if you're a frontline worker in Mercy Drive, Orlando, and you meet the above requirements, take advantage of the Hometown Heroes program and enjoy reduced upfront fees and lower mortgage rates. Not forgetting that you can apply for closing costs and down payment assistance as a second mortgage.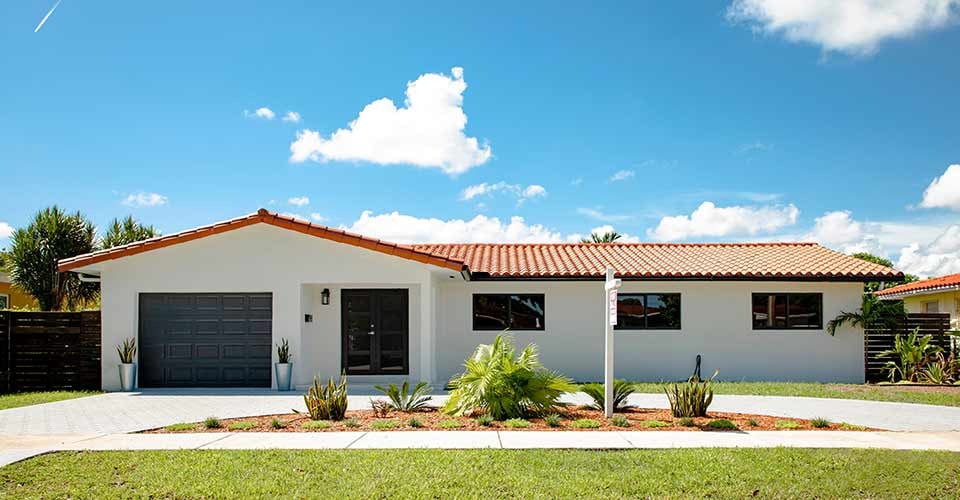 Best Schools in Mercy Drive, Florida
When researching homes for sale in Mercy Drive, Florida, one of the things that you look for is the best school for your kids. Luckily, this neighborhood is in proximity to highly-rated schools in the area. Due to its diversity, Mercy Drive is home to different systems to meet the needs of the students.
The Orange County Public School has developed successful and innovative programs and teaching tools, leading to top-quality schools that offer a conducive environment for your kids to excel. Here are some of the highly-rated schools in Mercy Drive, Florida:
Mercy Kids Academy
Orange County Virtual School
Orlando Science Schools - Middle School Campus
Scholar's Prep Academy
Lucious & Emma Nixon Academy Charter School
Lake Silver Elementary School - A public magnet school
Cornerstone Academy Charter
Laureate Park Elementary School
Audubon Park School
Hope Charter School
Want to spend your college years in Mercy Drive, Orlando? If so, you're in luck. This neighborhood is close to several outstanding colleges and universities. You can pursue undergraduate majors, graduate programs, baccalaureate programs, and certificates here.
These institutions of higher learning aim to provide an educated workforce equipped to fulfill the need for qualified professionals. Those seeking higher education can attend the following schools:
Central Florida Christian University
Valencia College Downtown Campus
Cornerstone Christian University
Searching for new homes for sale in Mercy Drive, Orlando, will be a breeze considering that it's within top schools that care to have your kids' education and future at heart.
Is Mercy Drive, Orlando Safe?
Despite being 30 minutes away from the famous Orlando theme parks, which are tourist attractions, Mercy Drive is considered one of the most unsafe neighborhoods in Orlando. This area was infamous for violent crimes, including assault, rape, vandalism, murder, and auto theft.
According to FBI statistics, the violent crimes in Mercy Drive are 445% more than the national average, while violent and property crime rates are 941% and 346%, respectively, higher than the national level. As a result, the chances of you becoming a victim of crime is one in eight.
Mercy Drive has a population of 2,946, but a significant number of the residents come from low-income households. Low income might be one of the reasons why the crime rate is high. Over the years, this neighborhood has experienced a 7% decline in crime rate, which is a positive step. The police in the area are actively maintaining order and have round–the–clock patrols.
The Careers and Salary in Mercy Drive, Orlando
Mercy Drive, Orlando, is a low-income neighborhood, and the income level is 93.9% lower than other neighborhoods in the country. This area has a median household income of $54,089, while the average salary is $35,949. Though workers between 45 and 64 years old have a median salary of $43,405.
74.93% of the workers in Mercy Drive are in white-collar jobs, and the rest of the working population is employed in white blue-collar jobs, government institutions, private companies, and entrepreneurship, including sales, hospitality, clerical, tech support, manufacturing, and laborers.
The highest-paying jobs in this neighborhood are executives, ophthalmologists, psychiatrists, and healthcare physicians.
Neighborhood Attractions and Restaurants in Mercy Drive, Orlando
When you think of Orlando, Walt Disney World, and other amusement parks is the first thing that comes to mind. But there are many fun things and restaurants to explore on Mercy Drive.
If you want to try something different, here are different places to venture in Mercy Drive that even locals love.
Lake Lawne Park - Lake Lawne Park is a gem hidden away from Orlando's theme parks and sits along the stunning Lake Lawne. This lake is a favorite fishing spot, and you can spend a day looking for Tilapia, Largemouth bass, Bluegill, or catfish as you enjoy the serene nature. The Lake Lawn Park also has grills where you can roast your catch at the picnic area as the kids play on the playground.

Barnett Park - Barnett Park is the best spot to spend time outdoors, and it has something for everyone. You can take the kids to the Frog Pond and do some fishing or walk on the lovely track surrounding the pond. You can also play soccer or basketball on the courts or have fun on the disc golf course. There is also a splash pad that's great for little children.

Central Florida Fair - The Central Florida Fair is one of Florida's top five largest fairs. It aims to preserve and promote the historical, cultural, agricultural, and educational legacy of Orange County. This fair boasts over two million visitors yearly who attend the events, expos, concerts, and festivals regularly held on the grounds.

Aunt Tootsies Conch - Aunt Tootsies Conch is a food truck serving tasty seafood and a well-sought spot for good service and mouthwatering topical dishes. The conch experience at Aunt Tootsies is impressive, and be ready to order more. They have a vast menu consisting of fried conch, garlic crab, conch fritters, pork& chicken souse, and shrimp. Their conch salad is one of the best sellers.

Mama Sunni's - If you're looking for one of the best Caribbean restaurants in the area, then Mama Sunni's is the place to be. The food in this BBQ spot bursts in richness and flavor, and they serve shrimp, Jerk chicken, jerk ribs, Mac and cheese, sweet plantains, collards, and cauliflower. They also serve Vegan Bowl meals with cauliflower nuggets, lentil curry, and veggie-stir fry.

Mr. Quick Restaurant - Mr. Quick Restaurant is a unique classic diner and one of the best for home-cooked meals. The food here is phenomenal, and they serve everything from the good old southern breakfast, chicken and waffles, Gravy Biscuit Platter, country fried steak, catfish lunch special to Philly with onion rings. Their large-burger special with fries is a must-try.
The Bottom Line
Investing in the homes for sale in Mercy Drive, Orlando, is a good idea, considering the influx of different companies in the area.
The real estate market is competitive, and this neighborhood has highly-rated schools, a low cost of living, and different employment opportunities. With the help of a home loan, you can purchase the home of your dreams in Mercy Drive, Orlando.