Homes for Sale in Monterey, Orlando
Phil Ganz
/
8 Min Read
/
Mar 09, 2023
This insightful guide will help you decide if Monterey, Orlando is the right neighborhood to buy a home. It also highlights the vital features this neighborhood offers aspiring homeowners.
Monterey, Orlando Overview
Monterey, Orlando, is a peaceful neighborhood in Orange County. This close-knit community has been around for over 70 years, and it continues to develop with new houses coming up.
What Makes Monterey Unique?
One striking feature of this family-friendly neighborhood is its proximity to the Orlando Executive Airport. You won't have problems accessing the airport if you are a frequent traveler. Moreover, you don't have to struggle with check-in times. You can visit nearby parks and restaurants as you wait for your flight.
Demetree Park in Monterey is another prominent feature that makes the neighborhood stand out. The community park has three lakes linked by boardwalks running through wooded areas.
What Type of People Live in Monterey?
If you are starting a family or already have one, consider moving to Monterey. The neighborhood is renowned for its reasonably-priced mid-sized homes suitable for young couples with kids.
When moving to a new neighborhood, you must consider its closeness to essential services and amenities. Fortunately, Monterey is near numerous shopping malls, hospitals, grocery shops, restaurants, parks, and playgrounds, making it a suitable place for families to live.
Monterey is also ideal for young professionals, given the affordable house prices. Moreover, the neighborhood has low unemployment rates compared to other areas, making it suitable for professionals seeking jobs.
Ethnic Composition of Monterey
Monterey, Orlando, is renowned for its cultural diversity. It has a significant community of Hispanic and Latino residents, forming about 66% of the neighborhood's population. Whites come second at 26%, while Blacks or African-Americans at 5.8%. Minority communities in the area include Asians and American Indians.
The ethnic diversity in Monterey, Orlando, makes it a suitable neighborhood for aspiring homebuyers who want to interact with different cultures. You get to appreciate different ethnicities and sample cuisines from various communities.
The Average Home Price in Monterey
The median home value is $199,185, lower than the national average. Average home prices change frequently based on demand, interest rates, and other market factors. Home prices in Monterey have remained stable for some time, making it a suitable time to buy a house in this neighborhood.
If you want affordable homes for sale in Monterey, Orlando, consider starting your search immediately before the rates increase. As the neighborhood continues to develop, it is a matter of time before the prices soar.
Monterey Neighborhood Character
Monterey comes out as a peaceful, family-friendly neighborhood with numerous development opportunities. Current residents are welcoming and helpful. Since it has a small population, it has a community feel.
The area is relatively safe, and residents can walk alone at night without worrying due to the well-lit streets. Kids can play outside, and you can walk your pet to pet-friendly parks within the neighborhood without offending or disturbing your neighbors.
How to Move to Monterey, Orlando
With so many financing options available, buying a home and moving to Monterey, Orlando, should no longer be an issue.
You can secure a loan and buy a house even with less-than-favorable credit ratings. Now is the right time to apply for a home loan since interest rates are lower and housing prices are more affordable. Here are examples of loan options available to you:
A Federal Housing Administration (FHA) loan is a government-backed mortgage issued to borrowers with low credit ratings. Even though anyone can apply for the loan, it targets aspiring homebuyers with challenges securing traditional mortgages. Since the FHA guarantees the loan, lenders are willing to accept risky applicants.
FHA loans have flexible terms, allowing you to get financing for your new home if you have no credit history. The housing department sets the eligibility requirements, but private lenders issue the loans to applicants.
Unlike traditional mortgages that require a 20% down payment, FHA loans demand only 3.5-10% of the home value as down. These favorable terms make FHA loans suitable for first-time homebuyers.
A Veteran Affairs (VA) loan is a military benefit available to eligible active-duty personnel, Veterans, and their surviving spouses. This federally-backed loan allows you to buy a home with no down payment. It does not require borrowers to pay Private Mortgage Insurance (PMI) or Mortgage Insurance Premiums (MIP).
However, you must apply for a Certificate of Eligibility to secure a VA loan. The CoE shows your service history and helps the lender to determine whether you qualify for a loan. You can only use a VA loan to purchase or improve a primary residence.
If you have adequate money for a down payment and prefer not to join any federally-backed home financing program, apply for a conventional mortgage.
A traditional mortgage is a loan issued by a private lender. It might be cheaper than government-backed loans but has more stringent requirements, making it more difficult to qualify.
A USDA loan is a credit option issued by the US Department of Agriculture to homebuyers seeking to buy modern homes in rural neighborhoods. The loan targets low-to-moderate-income borrowers residing in rural areas and eligible towns. Unlike a conventional mortgage, a USDA loan has no down payment requirements.
USDA loans have flexible eligibility requirements, making qualifying for them comparatively easier. You can use your USDA loan to purchase or build your home in the rural areas of Monterey. Alternatively, you can use the funds to refinance an existing loan.
If you need financing for a luxury home for sale in Monterey, apply for a jumbo loan. As the name implies, this credit option is for expensive luxury properties that exceed conforming loan limits as set by Freddie Mac and Fannie Mae.
Since it entails "big" money, jumbo loans have stringent eligibility requirements. You must have a high credit rating and substantial cash reserves to qualify for this mortgage. Your bank balance must be adequate to cover 6-12 months of payments.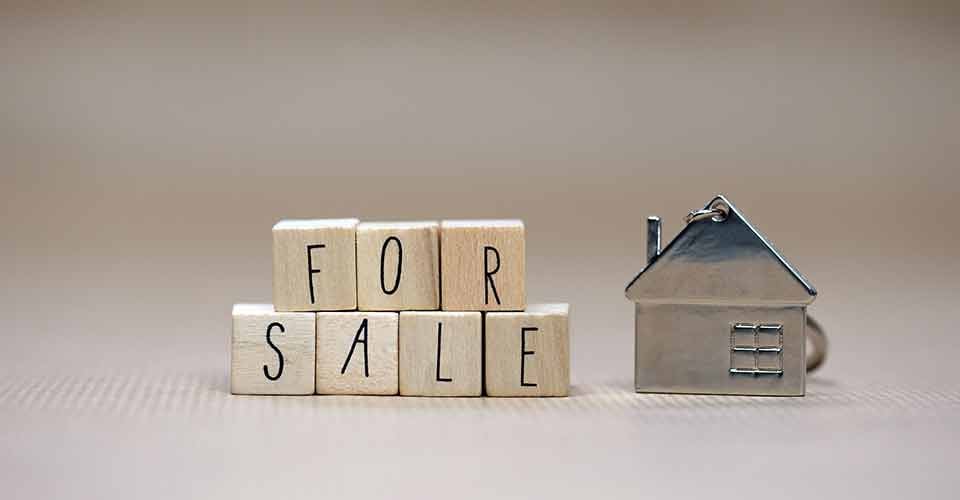 How to Find Out If You Qualify for the Hometown Heroes Program
The Florida Hometown Heroes Program is an exclusive housing program for community workers on the frontline.
The primary objective of this program is to make homeownership affordable for special groups such as healthcare professionals, firefighters, law enforcement officers, educators, childcare employees, and active military personnel or Veterans.
It ensures applicants receive lower rates on their first mortgages.
How the Florida Hometown Heroes Program Can Help You Purchase a Home
If you are an eligible frontline community worker, you can receive up to 5% or $25,000 maximum on your first mortgage via the Hometown Heroes Program. The program provides down payment and closing cost assistance.
It comes in the form of a zero-interest loan, helping reduce upfront costs so that you can afford to buy your dream home for sale in Monterey.
It also has additional incentives, such as property tax exemptions. However, you can only use the funds on your first mortgage when purchasing a primary home.
Qualifying for the Florida Hometown Heroes Program
Like any other loan, the Hometown Heroes Program has several eligibility requirements.
First, you can only use the funds on a primary residence, and you must be a first-time home buyer to qualify. Your profession matters, as the grant is exclusive to eligible frontline community workers.
The minimum FICO credit score is 640, and your debt-to-income (DTI) ratio must be 45%. The income limits determine how much you can get when you apply for a loan.
Moreover, they vary by county. The current limit for Orange county is $124,350. The loan is not forgivable, meaning you must repay if you sell the property or no longer reside in the house.
Best Schools in Monterey, Orlando
When searching for a home for sale in Monterey, Orlando, you must consider available schooling options, especially if you have a family.
Fortunately, the neighborhood has several public and private schools serving the area. Moreover, these educational institutions are above average in terms of academic performance.
Here is a list of the best public and private schools serving Monterey, Orlando:
Cornerstone Charter Academy High School - Cornerstone Charter Academy High School is one of the best public schools serving Monterey, Orlando. The school has an above-average academic rating, with over 62% of the students proficient in math and reading. It has a population of 528 students with a student-teacher ratio of 24:1. The school is also renowned for its cultural diversity.

Trinity Preparatory School - Trinity Preparatory School ranks highly as the best private school in Orlando. It is renowned for its excellent academic performance and 100% graduation rate. Even though the school has over 800 students, the student-teacher ratio is only 10:1, way below the national average. Over 77% of faculty members have degrees, making the school a center of academic excellence.

Lake Highland Preparatory School - Lake Highland Preparatory School is the number 1 K-12 school in Orlando. This private school ticks all the right boxes regarding academics, clubs & activities, cultural diversity, sports, and college preparation. The student-teacher ratio is 8:1, and the school has a 100% average graduation rate, making it one of the most successful educational institutions in the region.

Pinecrest Collegiate Academy Charter - Pinecrest Collegiate Academy is a public charter school offering classes from Grade K to Grade 5. It has a student population of 364 with a student-teacher ratio of 19:1. Even though it is a public school, it ranks highly in terms of academic performance, with 87% of students proficient in math and 82% in reading. The school's unmatched cultural diversity is another reason to take your child to this institution.

Orlando Christian Preparatory School - The Orlando Christian Preparatory School is a private institution within the Monterey neighborhood. The school teaches students based on a Biblical foundation from pre-school through to Grade 12. It has a student-teacher ratio of 15:1 and a 100% graduation rate.
Monterey, Orlando Safety Rating
Your safety and that of your household should be your top priority when moving to a new neighborhood. Residing in a secure environment gives you peace of mind knowing that your family is safe.
Fortunately, Monterey is a peaceful neighborhood with friendly residents. It is safe to walk night or day without any significant safety concerns. Besides, its strategic location makes it easy for law enforcers to access the neighborhood.
Since the neighborhood has a population of only 3,256 residents, Monterey is a close-knit community, and knowing your neighbor is extremely easy. You can report any safety concerns to the Homeowners Association (HOA) for quick action.
Monterey Careers and Salary
Monterey is renowned for its vibrant economy. After all, it has one of the lowest unemployment ratings in Orlando. Less than 5.5% of residents aged between 25 and 64 are unemployed.
About 55.5% of the residents are employees in private companies or government institutions, while 38.9% are self-employed. These figures are a clear sign of a robust economy.
The Most Popular Job in Monterey - Like the rest of Orlando, the most popular job in Monterey is that of a sales associate, closely followed by that of a cashier. Many residents prefer working as sales associates since the job is easy to land and is not as demanding as other occupations. Office management and administrative work are also popular in Monterey, Orlando.

Monterey Average Salary - Quantifying the average salary of individual employees is somewhat challenging. However, the median household income in Monterey, Orlando, is $60,428 annually. Median individual income is $23,023 yearly. Even though these salaries are lower than the national average, Monterey has a low cost of living, making it affordable for most residents.

Highest Paying Job in Monterey - The highest-paying jobs in Monterey, Orlando, vary depending on the company and professional level. Surgeons, psychiatrists, anesthesiologists, prosthodontists, obstetricians, pathologists, and ophthalmologists are among the highest-paid professionals in the neighborhood, earning an average salary of close to $304,860 annually.
Top Attractions and Restaurants in Monterey, Orlando
Demetree Park - The Demetree Park is one of the hidden gems in Monterey, Orlando. It has expansive green spaces with tables and benches, suitable for picnics and family get-togethers. If you are not into picnics, you can enjoy nature trails, jogging tracks, and playgrounds. The park is home to various wildlife, from birds to turtles. It also has a pond with ample fish, creating an excellent fishing spot for ardent anglers.

Oh! Que Bueno Restaurant Grill and Bar - Monterey, Orlando, has a significant Hispanic community, making it an ideal neighborhood to sample the finest Colombian dishes. Oh! Que Bueno Restaurant offers authentic Colombian cuisine, from Bandeja Paisa to Churrasco. The inviting aroma will make you want to dine in this eatery every day, which explains why it is always packed.

IHOP - For delicious American breakfasts and pancakes, visit the IHOP restaurant along Semoran Blvd, on the outskirts of Monterey. From scrambled eggs to golden hash browns and smoked bacon strips, this eatery offers various menu items to start your day on a hearty note. The best part is that you can create your pancake combo and have it ready just as you like it.

Denny's Restaurant - Denny's restaurant serves a range of dining options, from breakfast to brunch to dinner. You will get generous portions of your favorite dish for a satisfying dining experience. The atmosphere is excellent, and menu items include burgers, family packs, desserts, starters, and classic breakfasts.

Friends Indian Cuisine - Friends Indian Cuisine is a highly-rated restaurant offering delicious, freshly cooked Asian dishes. The eatery has a large selection of lip-smacking meals, from buffets to vegan meals. The flavorful foods will leave you yearning for more, and you won't regret frequently returning when hunger strikes.
Get a Loan For Your Dream Home for Sale in Monterey, Orlando
Monterey, Orlando, is a neighborhood that dates back to 1953. It features reasonably priced midsize homes, making it a suitable place to begin your homeownership journey. The median home value is $199,185, lower than the national average.
And as the community continues to develop, you should purchase your home for sale in Monterey before the prices increase. Get a loan today and buy your dream home in Monterey.