Homes for Sale in Pineloch, Orlando
Phil Ganz
/
8 Min Read
/
Mar 07, 2023
This article will discuss everything you need to know about homes for sale in Pineloch, Orlando. We'll explore what makes Pineloch a great neighborhood, the available home loans, the schools, crime rates, careers, and the top attractions to keep you entertained. Read on to learn more!
Your Neighborhood Overview
Pineloch, Orlando, is a charming community that offers the perfect combination of urban and suburban living. This lovely neighborhood is close to major highways, public transportation, shopping centers, restaurants, and entertainment venues.
Pineloch is also only minutes away from downtown Orlando, which means you can enjoy all the excitement of the city while still enjoying the tranquility of a residential area.
Pineloch is a great place for families to settle down or anyone looking for an affordable and convenient lifestyle. The area features lovely homes ranging in size from cozy bungalows to luxurious estates.
Many of the homes for sale in Pineloch, Orlando offer excellent views of lakes and green areas, providing residents with access to nature's beauty and a great sense of peace and serenity. There are also some affordable housing options available for those on a budget.
What Type of People Live in this Neighborhood?
The population of Pineloch is diverse but generally consists of young professionals, working families, and retirees. Additionally, many college students and recent graduates choose to live in this neighborhood due to its proximity to downtown Orlando and Rollins College.
The variety of people that make up the community creates a unique environment where all residents have something interesting to contribute. From small business owners to avid outdoorsmen and art enthusiasts, there's always someone with exciting stories or ideas around every corner.
What is the Ethnic Makeup of this Neighborhood?
Pineloch is home to people of all ethnic backgrounds and nationalities, making it an ideal place to settle down and raise a family. Generally, the ethnic makeup of Pineloch is around 63% White, 20% African American, 8% Hispanic or Latino, 5% Asian, and 4% Other races.
This diversity creates a welcoming atmosphere for those looking for a community that celebrates multiculturalism. People of all races and ethnicities can feel at home here. With such a range of cultures represented in Pineloch, residents can enjoy a variety of cultural celebrations, events, and activities. You'll find lots of opportunities for exploration and growth in this community.
What is the Average Home Price in this Neighborhood?
The average home price in Pineloch, Orlando, is quite reasonable. According to local real estate market data, the median listing price for homes in Pineloch is around $190,000. Home prices in Pineloch are relatively stable, with no sharp spikes or drops in value.
You can find a variety of different homes for sale in Pineloch, Orlando, at various price points. Whether looking for an affordable starter home or an extravagant mansion, you'll find it all in Pineloch! The neighborhood also has a diverse selection of homes for rent and a range of luxury apartments.
What is the Overall Character of this Neighborhood?
The overall character of Pineloch, Orlando, is one of a family-oriented and vibrant community. This neighborhood has long been known for its diversity and is a melting pot of cultures and lifestyles. You can find anything from traditional family homes to modern homes.
The neighborhood offers a variety of restaurants, shops, and entertainment options. The streets are lined with mature trees and well-manicured lawns, making it an ideal location for those looking for an attractive and safe place to live.
How to Move to Your Neighborhood
When looking to purchase a home and move to Pineloch, you should start by finding a lender who can help you secure a loan before exploring the available homes for sale in Pineloch, Orlando. The loan you get will depend on your credit score, income, and other factors. Research and compare lenders to find one with the best rates and terms.
Once you've obtained a loan and chosen the right home, it's time to start thinking about moving. You should budget enough money to cover the cost of movers and other expenses related to the move.
Before you move, transfer your utilities and change your address at the post office. After that, you're ready to make Pineloch, Orlando, your new home!
Why Now is the Right Time to Secure a Home Loan
Now is an excellent time to get a loan because interest rates are currently reasonable. This means even if you don't have the highest credit score or income, you could still qualify for a loan with great terms and low-interest rates.
Additionally, because of government stimulus packages during the pandemic, many financial institutions are more lenient when approving loans and extending lower interest rate options.
Generally, this could be a great opportunity to take advantage of the current economic climate and secure a home loan in Pineloch, Orlando.
Below are the common home loans in Pineloch and why now is the right time to get one of them: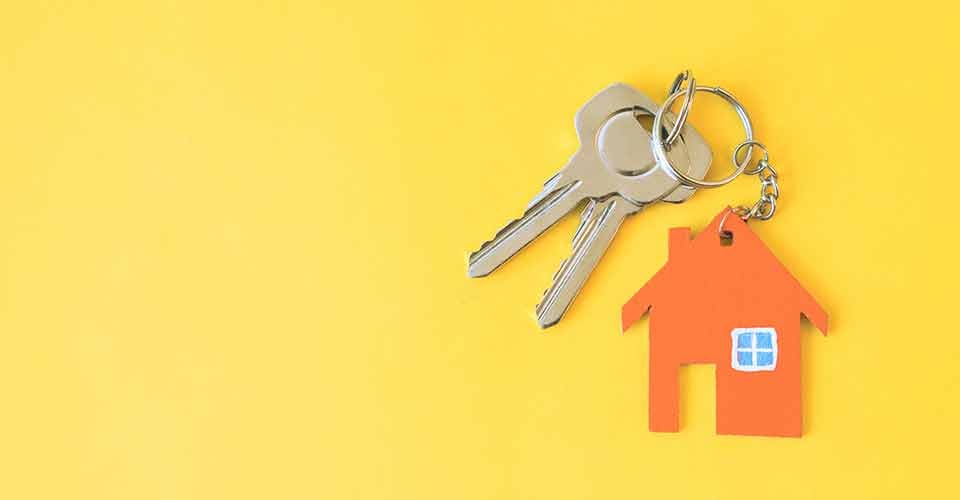 Do You Qualify for the Hometown Heroes Program?
If you're a hero in your hometown of Pineloch, Orlando, and want to be rewarded for your efforts in your community, understanding the Hometown Heroes Program might be in your best interest.
This exclusive program offers a variety of benefits, such as discounts on housing, special financing options, and more, to eligible individuals.
Who Qualifies
This special program honors and recognizes individuals who have gone above and beyond in their service to the community.
This includes those who have served in the military, first responders, healthcare workers, teachers, active duty military members, law enforcement officers, and more.
To be eligible for the Hometown Heroes Program, you must reside in Pineloch, Orlando. You can check if you qualify by contacting your local government office or Pineloch city hall.
How to Apply for Hometown Heroes Program in Pineloch, Orlando
You'll be required to visit a participating loan officer to fill out an application form and provide proof of residency and employment in Pineloch. Acceptable proof includes a driver's license, utility bill, lease agreement, job card, employer recommendation, or pay stubs.
The City of Pineloch will review your application to ensure you meet all the criteria for the program. You'll receive a notification within a few weeks if your application is accepted.
After approval for the Hometown Heroes Program, you'll complete a short survey about your most important benefits to help determine the type of benefits you'll receive as part of the program. Once the survey is complete, you will receive an official letter informing you of your benefits and how to access them.
Best Schools in Your Neighborhood
Pineloch is in the Orange County Public School District, one of the top school districts in Florida. Students have access to several high-performing elementary, middle, and high schools.
Many of these schools have received ratings of A or better from the Florida Department of Education, and students typically score well on standardized tests.
The district also provides many extracurricular activities, clubs, and sports teams. Overall, Pineloch is an excellent place to get a quality education.
Below are the top-rated schools in Pineloch, Orlando:
Grade/High School
Pineloch Elementary School
Boone High School
UCP Middle/High School (Transitional Learning Academy)
Jones High School
Chancery Charter High School
Higher Education
Valencia College Downtown Campus
Azalia Institute of Science Education
South College Orlando
Valencia College, West Campus
Webster University
FSU College of Medicine - Orlando Regional Campus
Palm Beach Atlantic University Orlando Campus
Your Neighborhood Safety
Pineloch, Orlando, is a great place to live if safety is a concern. The overall crime rate is about two-thirds lower than the national average.
Additionally, the violent crime rate is about three-quarters lower than the national average. This makes it one of the safest places to live in Central Florida.
The local police department works hard to maintain a safe environment by responding quickly to calls and engaging in proactive policing. The local police department also offers free crime prevention classes and services to help residents stay safe.
Several private security companies also help patrol the area regularly. Additionally, numerous neighborhood watch groups help to deter crime and keep an eye out for suspicious activity. Home security systems are also available from local providers, which can be tailored to your specific needs to protect your home.
Residents can also sign up for vacation watches so officers will regularly visit their homes while they're away. All these initiatives ensure that Pineloch remains a safe place to live.
Your Neighborhood Careers and Salary
Pineloch, Orlando, has a thriving economy with a wide variety of businesses and industries. The unemployment rate in the area is lower than the national average, and the job market is strong.
Residents can access various employment opportunities in hospitality, technology, and healthcare. This bustling economy also helps keep housing prices in the area affordable.
As of January 2023, the average salary in Pineloch Orlando, FL, is approximately $53858 per year, or $25.89 an hour. The most popular jobs in Pineloch are sales associate, cashier, and customer service representative.
The highest-paying jobs in Pineloch are Ophthalmologists, Except Pediatric ($304,860 average salary), Physicians, Pathologists ($279,700 average salary), and General Internal Medicine Physicians ($253,860 average salary).
Your Neighborhood Attractions and Restaurants
From delicious restaurants to thrilling attractions, there's something for everyone in this vibrant and bustling neighborhood. Below, we'll explore the top must-visit restaurants and attractions in Pineloch, Orlando.
From unique cuisine to thrilling rides, the following are the places you should stop by during your visit or stay in Pineloch.
Lake Eola Park
Lake Eola Park is a popular spot among locals and tourists that spans over 43 acres, offering plenty of opportunities for outdoor recreation like walking, jogging, and biking.
You can enjoy paddle boating, fishing, and even feeding the ducks. Many events are also held throughout the year, including food truck gatherings, yoga classes, movie nights, live music performances, and more.
Loch Haven Park
Loch Haven Park is one of the city's most beloved parks featuring over 40 acres of land filled with stunning views, lush green spaces, and breathtaking gardens.
You'll find various outdoor activities like picnicking in the shade of majestic oak trees, playing in the playgrounds, bird watching, fishing, leisure walking, and more.
Lake Pineloch
Lake Pineloch is a tranquil escape and an excellent spot for fishing and kayaking or just enjoying the area's natural beauty. The lake itself is stunningly blue, with plenty of wildlife surrounding it. You can even rent a pontoon boat from a local marina to explore the lake!
The lakefront also offers outdoor activities like trails to stroll around the lake and areas to picnic on the grassy spots. You can also go swimming, canoeing, paddle boarding on the lake, and even try catching bass, catfish, and crappie on several fishing docks.
Casa De Las Empanadas Restaurant and Bakery
Casa De Las Empanadas Restaurant and Bakery serves delicious empanadas, sandwiches, salads, desserts, and a range of delicious Latin cuisine sure to please any palate.
Not only do they have tasty dishes, but the atmosphere is also very friendly and inviting. This is your spot whether you're looking for a light meal or a full-fledged dinner.
Peach Valley Cafe
Peach Valley Cafe is a great spot to grab a delicious breakfast or brunch. This restaurant serves all your favorites, from eggs, pancakes, French toast, peach tea, and more, meaning you'll find something to satisfy your morning cravings.
They also have an extensive lunch menu with sandwiches, wraps, salads, and burgers. For dinner, they offer everything from Southern fried chicken to veggie tacos. This charming cafe also offers a variety of sides and desserts.
Bottom Line
If you're looking to buy a home in the most desirable neighborhood in Orlando, you'll find amazing homes for sale in Pineloch, Orlando. Whether you're looking for a house to make your own or an investment property, this neighborhood has something for everyone.
Invest a little time and effort to understand the area's real estate market, the available home loans, the amenities, and anything else you need in your home to make a wise decision.