Homes for Sale in Signal Hill, Orlando

By Phil Ganz

Edited by Ryan Skerritt
8 Min Read
Mar 02, 2023
Homes for sale in Signal Hill, Orlando, will offer you an urban-suburban mix feel. Most people opt to settle in the southeast parts of the neighborhood, although Signal Hill's southwest regions have more affordable homes. Median house prices in this neighborhood stand at $142938, making it less expensive than most US neighborhoods.
Choose from small to medium-sized complexes and single-family units once you settle in Signal Hill, Orlando. The neighborhood's real estate comprises homes generally considered to be established. Construction of most of these homes occurred between 1970 and 1999.
Head to Beacon Street if you prefer spacious homes in a peaceful neighborhood. The available homes are well-maintained and offer special living conditions. Opt for homes sitting on expansive lots to enjoy plenty of outdoor spaces.
Signal Hill, Orlando Overview
Settling in homes for sale in Signal Hill, Orlando, lets you interact with neighbors of diverse origins. This neighborhood has a significant population of residents with Haitian ancestry - 16.6% of the area's population have a Haitian heritage. 4.1% of the area's population comprises people with Irish ancestry.
Residents who report Puerto Rican roots and those with South American ancestry make up 4% and 3.9% of the area's population. Expect also to find German neighbors who comprise 2.3% of the residents.
Signal Hill, Orlando, also has a unique linguistic outlook. French continues to gain popularity among the residents. Presently, 10.1% of the area's residents speak French at home.
How to Move to Signal Hill, Orlando
The soaring home prices have forced many Americans to defer their dream of home ownership. However, different mortgage options can help you purchase one of the homes for sale in Signal Hill, Orlando.
Here are some of the best mortgage options for new home buyers moving to Signal Hill, Orlando.
FHA loans
Are you looking for a mortgage option that has looser financial requirements? The government-backed FHA loan lets you qualify for assistance with an existing debt or a low credit score. Additionally, you can get an FHA loan with bankruptcy on your record.
The Federal Housing Administration set up this mortgage option to make homeownership more affordable and accessible. The FHA insures these loans, ensuring your lender doesn't incur a significant loss if you default on your loan.
While you can access this loan with lower credit score limits and down payment requirements, expect to pay mortgage insurance. Many first-time homebuyers prefer this loan because of the less stringent requirements. However, FHA loans are available for people who've owned homes previously.
Lenders still require you to meet specific qualifying requirements before approving your loan. These requirements include:
An FHA-approved appraiser must appraise your home.

The home you're considering must be your primary residence. Essentially, FHA loans are not available for second homes or investment property.

Upon approval, you must occupy the home within 60 days of closing.

The property must meet minimum property standards.
Besides these requirements, lenders will also assess your downpayment, credit score, and income before approving the loan. Borrowers with a credit score of 580 or higher can qualify for this loan with a 3.5% minimum down payment. However, if your credit score is between 500 - 579, you'll need a minimum down payment of 10% to qualify for this loan.
Lenders also consider your debt-to-income ratio to determine if you can take on more debt obligations. The lower your DTI, the higher your chances of getting loan approval. Expect competitive interest rates once you secure loan approval.
While eligibility for FHA loans doesn't depend on specific income amounts, lenders require that you prove you have a steady employment history. Prepare your pay stubs, federal tax returns, bank statements, and W-2s once you start the loan application process.
VA Loans
The US Department of Veteran Affairs offers VA loans as a top benefit of military service. Eligible veterans, qualifying surviving spouses, and service members can leverage VA loans to purchase homes for sale in Signal Hill, Orlando. Lenders receive specific guarantees to offer loans with no down payments.
Besides, the guarantees mean that these loans come with less stringent qualifying requirements. With more lenient borrowing requirements, clients enjoy more flexibility when qualifying for these loans.
VA loans are available in different forms, including:
VA home purchase loan
VA jumbo loan
VA renovation loans
VA rate/term refinances
VA cash-out refinance
VA Interest Rate Reduction Refinance Loan
Although VA loans target prospective home buyers who've served in the army previously, you must satisfy specific criteria to get loan approval. These requirements include:
Completing 181 days of active service during peacetime.

Serving 90 consecutive days during wartime.

Be a spouse of a service member who passed on while on duty or due to a service-related disability.

Serve more than six years with the National Guard or Reserves.
Ensure you have your certificate of eligibility ready to ease the loan approval process.
Conventional Mortgage
Conventional loans are conforming loans that meet the Fannie Mae or Freddie Mac requirements. Typically, conventional loans have stricter credit requirements than government-backed loans.
First-time homebuyers can access conventional mortgages with a 3% down payment. However, your situation might influence your down payment requirements. If you can't raise more than 20% down payment, prepare to pay private mortgage insurance. You could settle this amount as part of your closing costs or monthly mortgage payments.
Most lenders only offer mortgage insurance for borrowers with a credit score of at least 620. Your credit history also determines whether or not you'll get loan approval. Your debt-to-income ratio should be at most 50% for conventional loans.
Expect the interest rates on conventional loans to change frequently. Your interest rate becomes available once you sign up for the loan.
USDA Loans
Prospective homeowners keen on settling in designated rural areas can make the most of the USDA home loan. The US Department of Agriculture set up this competitively priced mortgage to ease homeownership for low-income borrowers.
Lenders can offer slightly lower interest rates due to government backing. Upon qualification, expect to purchase a home with no down payment. However, you should clear the loan's closing costs.
USDA loans are available for US residents, noncitizen nationals, or permanent resident aliens. Besides, you'll only secure loan approval if your family demonstrates economic need. Your adjusted gross income should be less than 115% of the area's median income.
A credit score of 640 or higher should earn you loan approval.
Jumbo Loans
Do you want to settle in Signal Hill's high-end homes? Jumbo loans will serve you suitably. These loans typically exceed limits typical for conventional loans. Jumbo loans are often available with different terms and repayment schedules. Choose between fixed-rate and adjustable-rate loans, depending on your financial capability.
Associated risks with Jumbo loans cause lenders to charge higher interest rates. Lenders also require much higher down payment amounts demonstrating your willingness to secure Jumbo loans. Lenders will also assess your credit score and only approve the loan if your credit score is at least 680.
Ideally, Jumbo loans will serve you well if you purchase a home in a high-price market.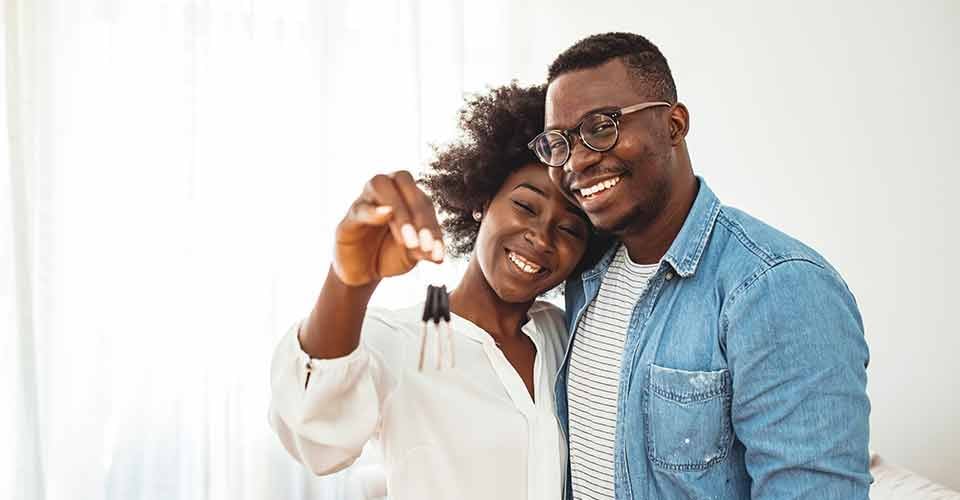 Do You Qualify for the Hometown Heroes Program?
Are you a community worker looking to settle in the homes for sale in Signal Hill, Orlando? The Florida Hometown Heroes Housing Program can make homeownership affordable if you are an eligible full-time workforce, employed by a Florida-based employer.
This program will offer you a down payment and closing cost assistance, enabling you to purchase your primary residence. Besides, you'll also receive a lower first mortgage rate. Expect the rates to be lower than what you'd get for FHA, VA, or conventional loans.
The Hometown Heroes Program comes with reduced upfront fees and no origination points. You can receive up to 5% of your first mortgage from the assistance.
Previously, many community workers experienced difficulty purchasing a house, primarily due to the increasing house prices. The Florida Hometown Heroes Housing Program offers much-needed relief.
Eligible community workers looking to purchase homes for sale in Signal Hill, Orlando, can make the most of the available government and conventional loan programs. The mortgage products available in the Hometown Heroes Program include:
The Florida First Heroes
FL HFA Preferred Heroes for TBA
FL HFA Advantage Heroes for TBA
Lenders assess specific qualifying requirements before approving your loan request. Essential qualifying requirements include the following:
You must be a first-time homebuyer. However, active military service members don't have to adhere to this standard.

You must meet the qualifying requirements that FL Housing stipulates.

Your credit score must be good to indicate to the lender that you can repay your loan consistently. Build your credit score by avoiding new loans, clearing your credit card debts, and paying your bills on time.
Remember that you'll need to pay the second mortgage balance if you:
Complete payment on your first mortgage.

Transfer your property deed.

Cease occupying the property as your primary residence.
Ultimately, the Hometown Heroes Housing Program ensures that Signal Hill's community workers live in safe and sustainable environments. This program makes housing more accessible for various community heroes.
Best Schools in Signal Hill, Orlando
Are you settling in homes for sale in Signal Hill, Orlando, with school-going children? This neighborhood offers top-rated school options you can leverage. Choose from the diverse public and private schools serving this neighborhood.
Parents who prefer public schools often send their children to the Laureate Park Elementary School, Cornerstone Charter Academy, or the Legacy High Charter School.
On the other hand, private school options include the First Academy, Central Florida Preparatory School, Bishop Moore Catholic High School, and Lake Highland Preparatory School.
Elementary Schools
The Laureate Park Elementary School has a student-teacher ratio of 14:1 which makes it suitable for young children. State test scores indicate that 82% of students are proficient in math and 78% in reading. The Oakland Avenue Charter School also offers an impressive alternative for parents with younger learners.
Consider the distinct Pinecrest Creek Charter School that stands out from other elementary schools in the area.
Middle Schools
The Hope Charter School ranks high among the available middle schools near homes for sale in Signal Hill, Orlando.
This highly-rated charter school helps your children discover and specialize in their talents. Do you want your child to develop special problem-solving skills? The Innovation Middle School is your best bet.
High Schools
Have you moved to Signal Hill, Orlando, with teenage kids? Choose from impressive high school options that offer the best preparation for college. Cornerstone Charter Academy High School is an excellent choice for many Signal Hill families.
With a student to teacher ratio of 24:1, students enjoy engaging lessons. Besides, your young ones can engage in numerous clubs and organizations, offering adequate preparation for life ahead.
You could also consider Legacy High Charter School, with incredible hands-on teachers willing to support students. The student to teacher ratio of 12:1 means that students can receive personalized attention from the teachers.
Signal Hill Careers and Salary
Signal Hill's median household income currently stands at $34,680. 32.2% of the area's working population comprises individuals working in the manufacturing and labor industries. Executive and management positions make up the second most occupational group. This profession has attracted 26.2% of the area's working population.
25% of employed residents work in sales and service jobs, including working in fast food restaurants or handling significant sales accounts. The remaining working population, 16.6%, takes up clerical roles, tech support, and assistant occupations.
Upon settling in homes for sale in Signal Hill, Orlando, expect to spend 30 to 45 minutes commuting to work. Most residents (76.4%) use their private cars to get to work. You could carpool with the 10.8% of individuals who take this approach.
Attractions and Restaurants in Signal Hill, Orlando
Homes for sale in Signal Hill, Orlando, provide quick access to impressive attraction spots that let you spend quality time with your family.
Whether you prefer the expansive outdoors or have kids who love indoor fun activities, the neighborhood's attractions often deliver a continuous thrill.
Here are some top attractions you could consider.
Orlando Science Center
Explore Orlando's exciting science museum suitable for visitors of all ages. This center inspires curiosity and exploration among Orlando families. Enjoy engaging live programming and 3D films as you learn in a fun way.
Your little kids will relish the orange truck motorized exhibit. You could also take them to Kinetic Zone or KidsTown, where they'll enjoy endless fun. Interactive dinosaurs await you at the virtual reality Dino Digs—spare time to view the Pompei Exhibit, which features entertaining exhibits.
Seuss Landing
Go through a famous children's story on this dark indoor ride. This colorful island has something to explore throughout its diverse corners. Ride through the classic tale of "The Cat in the Hat." Spend time at the Caro-Seuss-el merry-go-round, where you'll find colorful characters while taking a spin on elephant birds.
The High in the Sky Seuss Trolley Train Ride delivers incredibly spectacular views of the theme park. Spare a few moments for a photo under the twisting arches.
TinkerGarten
Let your kids experience Signal Hill's great outdoors through play-based learning activities. Every family can achieve purposeful outdoor play that ensures you raise healthy, capable kids.
Spending your time here fosters critical learning skills for your kids at an early stage. Joyful group learning nested in an inspiring natural setting will get the best out of your young ones.
ICON Park
The Wheel anchors fantastic restaurants, boutique shops, and funky bars amidst impressive attractions. This 20-acre, open-air destination offers plenty of open space where you can find joy. Ride, dine, drink, and explore before returning to the homes for sale in Signal Hill, Orlando.
Enjoy a jaw-dropping observation experience at the Wheel, which stands 400 feet in the air. Spare time to explore other attractions like Orlando StarFlyer, Arcade City, or SEA LIFE Orlando Aquarium. You'll also find numerous restaurants that satisfy different flavors and cuisines ideal for lunch, dinner, or late-night bites.
The dining and shopping kiosks give you more to delight in as you make your way through the festoon lights on the brick promenade.
Restaurants
Enjoy the numerous dining options once you settle in any of the homes for sale in Signal Hill, Orlando. Head to Mels Kitchen, Popeyes Louisiana Kitchen, or Clouds in My Coffee to grab your morning cup of coffee.
McDonald's, 7-Eleven, and Nino's offer the perfect chill spots for a relaxed brunch weekend. Beth's Burger Bar, Taquitos Rioverde, and Taco Bell are ideal for tacos.
Do you want to soothe your sweet tongue? Make your way to dessert shops like Merita Bread Store, Walmart Bakery, or Fun Time Treats Orlando ice cream truck. Your family can also relish a fun dine-in experience at the Krispy Krunchy Chicken or Taco Bell.
With over 50 years of mortgage industry experience, we are here to help you achieve the American dream of owning a home. We strive to provide the best education before, during, and after you buy a home. Our advice is based on experience with Phil Ganz and Team closing over One billion dollars and helping countless families.
Choose Your Neighborhood for More Homes for Sale Information in Orlando, Florida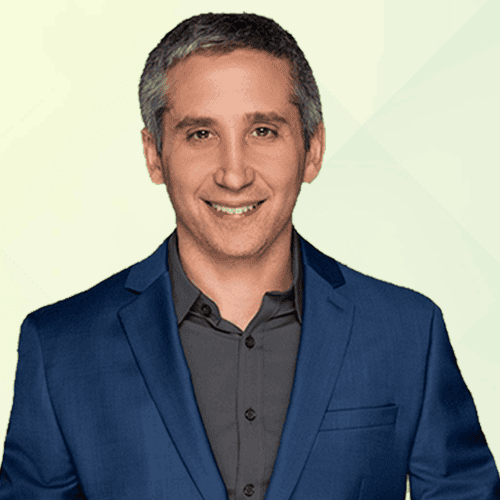 About Author - Phil Ganz
Phil Ganz has over 20+ years of experience in the residential financing space. With over a billion dollars of funded loans, Phil helps homebuyers configure the perfect mortgage plan. Whether it's your first home, a complex multiple-property purchase, or anything in between, Phil has the experience to help you achieve your goals.