Homes for Sale in Ventura, Orlando
Phil Ganz
/
8 Min Read
/
Mar 05, 2023
If you are considering buying a home in Florida, there are many homes for sale in Ventura, Orlando, which could meet your expectations. The area offers its residents an urban, suburban- mix feel with decent housing options and affordable cost of living. In the sections below, we have discussed all you need to know about living in Ventura, Orlando.
Ventura, Orlando Overview
Like most neighborhoods in Orlando, Ventura is known for its warm climate, welcoming locals, and numerous outdoor attractions. The neighborhood is located 6 miles east of Orlando. It hosts many shopping centers, entertainment spots, and restaurants, ideal for young families and seniors.
What Makes Ventura, Orlando, Unique?
Besides the fact that the area has a warm climate, its strategic location from Downtown Orlando makes it a desirable location for most home buyers.
There are also numerous employment opportunities around Orlando, thanks to the booming hospitality and tourism sector. If you have school-going children, you'll love the public schools around Ventura and the many outdoor recreation activities, from theme parks to beaches.
What Type of People Lives in Ventura, Orlando?
Ventura, Orlando, is home to a diverse group of people. Many families and young professionals live in the area, thanks to the numerous social amenities and affordable cost of living.
The residents of Ventura value diversity and inclusivity, and they tend to lean liberal. If you enjoy living in a neighborhood with open-minded, community-oriented people, then this is the place for you.
What is the Ethnic Makeup of Ventura, Orlando?
With a population of around 4,700, Ventura enjoys a diverse ethnic makeup. The majority of residents are Hispanic, making up a whopping 78%. Whites comprise 19%, and African Americans only account for roughly 2% of the population.
Most Ventura, Orlando residents are female, making up 64% of the population, against 36% male. Niche's diversity score of this neighborhood is an "A-" while Area Vibes rate Ventura a 76% livability score, which is quite exceptional.
What is the Average Home Price in Ventura, Orlando?
As noted earlier, Ventura is one of the neighborhoods in Orlando that offers conducive living with houses that offer real value for money. And while most residents rent their homes, there are many homes for sale in Ventura, Orlando, that caters to the needs of a diverse group of buyers.
The median home value in the area is around $170,000, while the median rent is around $1,100. Generally, Ventura's real estate prices are nearly 50% lower than the Orlando average, while rental prices are also 12% lower.
What is the Overall Character of Ventura, Orlando?
Ventura, Orlando, is a dynamic and diverse neighborhood with a unique blend of tourism, education, technology, and culture. Despite being close to Downtown Orlando, Ventura has a suburban feel ideal for young families and retirees.
The area also has several parks and green spaces, including Ventura Country Club and Engelwood Park, providing residents with opportunities for outdoor recreation. Overall, Ventura is welcoming and community-oriented, making it an attractive place for those seeking an urban-suburban lifestyle.
How to Move to Ventura, Orlando
Before checking out the homes for sale in Ventura, Orlando, you should know that your budget will greatly influence the type of house you'll purchase. Finding the right type of house is just half the battle since you'll need to find the right lender to finance your dream home.
Finding the perfect loan is more complex than just choosing the repayment period or the interest rate. The amount you want to borrow will affect the percentage of the downpayment you will have to pay. Other factors determining your eligibility include your credit score, income, employment status, and debt-to-income (DTI) ratio.
Current interest rates are relatively lower compared to the pre-pandemic rates, so you'll probably lock your mortgage at lower rates. To help you decide on which type of loan is best for you, here are the most common types of home financing loans: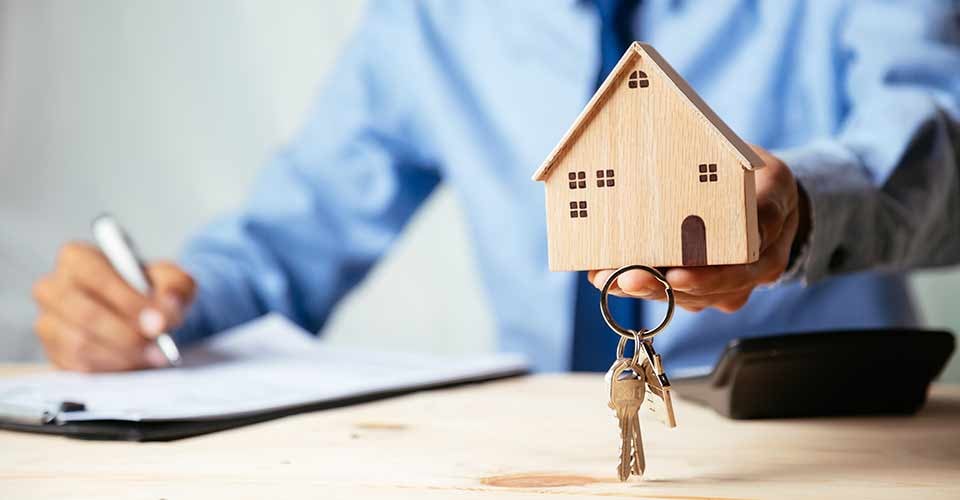 Do You Qualify for the Hometown Heroes Program?
The Florida Hometown Heroes Program allows frontline workers to access affordable housing plans. Frontline community workers such as healthcare professionals, military personnel, veterans, law enforcement officers, childcare employees, educators, and firefighters are eligible for the housing program.
From the program, eligible members can receive substantial help purchasing primary residences within their community. The program helps provide a downpayment of up to 5% and closing cost assistance to the qualified beneficiaries. Additionally, the program offers lower loan rates than the market rates on VA, FHA, and other loans.
If you are looking for homes for sale in Ventura, Orlando, the FL Hometown Heroes program can be a great way to afford your dream house. Talk with your mortgage broker to learn more about the eligible occupations and the income and purchase price limits.
Best Schools in Ventura, Orlando
Like most people, you want to live in a neighborhood with plenty of good schools and social amenities. Luckily, Ventura, Orlando, enjoys a strategic location close to all the great public and private schools.
Whether you have young children attending elementary schools or teens in high school, several A-rated schools serve the residents of Ventura, Orlando.
Below is a list of the top-rated public elementary, middle, and high schools in and around Ventura, Orlando.
Elementary Schools
Laureate Park Elementary School
Audubon Park School
Hope Charter School
Middle School
Innovation Middle School
Innovation Montessori Ocoee
Horizon West Middle School
High Schools
Cornerstone Charter Academy High School
Legacy High Charter School
Colonial High School
Besides the public schools listed above, some private schools are located a few miles from the neighborhood. Most parents who choose private schools want their kids to get superior education. The best private schools expose students to a clearer value system, instill a higher discipline level, and develop their academic and co-curriculum capabilities.
Here is a list of the best private schools in the area:
Trinity Preparatory School
Lake Highland Preparatory School
The First Academy
Ventura, Orlando, is also close to some of the best universities and colleges serving the wider Orlando Area. Both public and private, for-profit and non-profit institutions are there; hence you can choose the best based on your needs. These include:
University of Central Florida
Valencia College, West Campus
Full Sail University
Ventura, Orlando Safety
Before exploring the many homes for sale in Ventura, Orlando, you want to learn more about the area's safety and crime rate. According to data by Area Vibes, the crime rates in Ventura, Orlando, are 69% lower than the Orlando average.
That means the chances of a crime occurring are 38% lower than the national average. On the other hand, violent crimes are 13% lower than the national average. It means that residents have a one in 69 chance of becoming a victim of crime.
Compared to the other cities in Florida, Ventura is 67% safer, and the year-over-year crime rates have been rapidly decreasing. This explains why more homebuyers have been flocking to this part of Orlando. The great geographical location, affordable cost of living, and safer neighborhoods are some of the many perks of being a resident of Ventura.
Ventura, Orlando Careers and Salary
Since most residents of Ventura, Orlando, rent their homes, the average household income isn't as high compared to most comparable neighborhoods in Orlando. The median household income in the area is around $55,500, slightly lower than the national average of $69,000. Fewer families (27%) have children, and most residents commute to jobs daily.
Regarding education levels, approximately 6% of residents have a master's degree or higher, compared to 13% nationally. Only 13% have a bachelor's degree, compared to 21% nationally. Similarly, most residents (55%) have some college or associate's degree, compared to 29% nationally. Those with high school diplomas account for 27% of the population.
Like most areas in Orlando, Ventura has a promising economy supported by booming tourism and hospitality sectors. Due to the economic setup of Ventura, the most popular jobs are sales and customer service related. Others are cashiers, servers, and administrative assistants. Among the highest-paying jobs in Ventura, Orlando include Psychiatrists, General Physicians, and Surgeons.
Ventura, Orlando Attractions and Restaurants
If you are an outdoorsy person who'd love to explore the surrounding areas and take your family and loved ones out on weekends and holidays, Ventura has you covered.
Before picking any homes for sale in Ventura, Orlando, you may also want to know what restaurants are available within and around the neighborhood.
We've covered all these below.
Orlando Watersports Complex - Orlando Watersports Complex is a unique park designed for water sports enthusiasts. Here, you can learn how to wakeboard, wakeskate, kneeboard, and water ski. The park has two full-size cable systems, a two-tower system, and a boating lake. The two-tower system is perfect for beginners to learn the basics of wakeboarding, while the advanced cable is for experienced riders.

Fun Spot America - This is a family-friendly amusement park with exciting rides for kids and adults. Here, you can expect to experience the only wooden roller coaster in Orlando. Your kids will also enjoy the Freedom Flyer, the suspended steel coaster, and the multi-level go-kart tracks. The other amazing features on the list include the world's second tallest Sky Coaster, a 101-foot high Ferris wheel, Bumper Boats, Bumper Kars, and a giant Arcade.

Lake Eola Park - Located in Downtown Orlando, Lake Eola Park is one of the popular parks that offers something for everyone. You can walk or run the 0.9-mile sidewalk that circles the lake while enjoying the scenic view of Orlando's skyline. You can also rent swan-shaped paddle boats or feed the live swans and other birds inhabiting the park. And if you have time, hang around to enjoy a concert, play in the Walt Disney Amphitheater, or grab a bite at Relax Grill.

Harry P. Leu Gardens - This is a 50-acre garden located minutes from downtown Orlando. You can explore over 40 collections, including a tropical rainforest, Florida's largest formal rose garden, a butterfly garden, and much more. The gardens bloom and offer a serene environment to relax and enjoy nature.

Jack & Mary's Restaurant - Jack & Mary's Restaurant is an American restaurant located a few miles from Ventura, along 2323 S Goldenrod Rd. They offer a variety of food for lunch, brunch, and breakfast. The restaurant has ample parking space, is wheelchair accessible, and offers takeout. If you're looking for somewhere to sit down, take your time over a meal, or grab some bite after you visit the park, Jack & Mary's Restaurant is the place to be.

Thai Island - Thai Island is located at 2522 S Semoran Blvd, Orlando, and is the perfect place to eat when you're in the mood for some delicious Thai food. The restaurant has a wide variety of Asian-inspired dishes catering to vegetarians and vegans. You can order takeout or dine in at this restaurant, plus it features wheelchair accessibility, table service, and reservations.

The Meatball Stoppe - The Meatball Stoppe is a cozy, family-run restaurant located a few miles from Ventura, Orlando, Florida. They specialize in authentic American-Italian cuisine with various meatball options and delicious sides. Their vegetarian options are also available for those who would rather stick to their diet. And if you're gluten-free or vegan, there's also something for you. The restaurant has ample parking and is wheelchair accessible.
Bottom Line
Now that you know everything about this neighborhood, it's time to get yourself one of the best homes for sale in Ventura, Orlando.
Among the key steps to consider before securing your dream home is to seek guidance from a reliable realtor and partner with an ideal lender. Homeownership is a process that takes time and effort. Be sure to seek help whenever necessary.