Hometown Heroes Loan Program: Learn How to Get up to a $25,000 Grant in Bradford County, Florida
Phil Ganz
/
8 Min Read
/
Jun 27, 2022
Should you ask the majority of Americans past a certain age what the most significant financial commitment of their lives was, they will likely tell you it was buying a home of their own. Homeownership is one of the most critical milestones in a person's life, but it is becoming increasingly difficult for the average citizen to realize this ambition.
(Sep 29, 2022)
To try and help ease this sad state of affairs, the Federal and State governing bodies within the United States have instituted and implemented various initiatives to give people better chances of successfully coming to own their homes. One program that promises to help many potential property owners is the Hometown Heroes program.
The Hometown Heroes Housing Loan program was officially launched in Florida by the state's Governor, Ron DeSantis. By signing the bill that made the program law on May 23, 2022, the Governor put measures in place that would specifically aim to assist Floridians working in some of the most critical sectors of society and who do the most service to the communities they work in. The general idea here was to have those in professions such as medicine, teaching, law enforcement, the military, and so on have the means and support to own their homes.
Let's look at Bradford County and the Hometown Heroes Loan program for eligible residents. The program covers all the counties in Florida, but some of the individual particulars of the initiative will vary. We'll explore what the program holds in store for them and some of the conditions residents and potential residents of Bradford should expect to encounter while living in the county.
Establishing the Hometown Heroes Housing Loan Program
This program runs under the supervision of the Florida Housing Finance Corporation, a state administration branch tasked with ensuring all Floridians have adequate, affordable housing. During the program's launch, the Governor announced that the first round of funding for the program would be to the many tune of $100 million.
An additional $263 million is slated to be injected into the fund for affordable worker housing measures to fund operations for the financial year 2022-2023.
The Florida Housing and Finance Corporation came into being 40 years ago through state legislation in response to the need for affordable housing in Florida. The program will provide qualified recipients with 5% of their mortgage loan for their first home. This will, however, need to stay below the maximum loan amount of $25,000 in the form of closing cost assistance and down payments. The funds are provided as a non-amortizing, thirty-year, zero percent, deferred second mortgage.
The program started accepting loan reservations on June 1 to coincide with the National Homeownership Month. The month is dedicated to celebrating the benefits and value of homeownership to communities, neighborhoods, and individual families across the United States.
Who is Eligible for this Program?
The first step you will need to make to qualify for and receive a Hometown Heroes loan is to get in touch with a loan officer who will then guide them through the rest of the required steps in the process.
You will need a good credit score (at least 640). You will also need to earn a yearly salary below the maximum threshold that Bradford County insists on, which currently stands at $118,950. You will have to give certified evidence of being a worker at a full-time job where you are not paid more than this amount.
Workers in Florida that qualify for loans under the Hometown Heroes program include:
Mental health counselors
Veterinarians
Veterinary assistants/technicians
Active military personnel
Sworn law enforcement officers
Certified correction officers
Correctional probation officers
Juvenile detention officers
Licensed medical physicists (X-Ray)
Certified basic X-Ray machine operators
Radiologic technologists
Radiology assistants
Specialty technologists
Prosthetist orthodontists
Prosthetists
Electrologists
Massage therapists
Clinical laboratory personnel
Phlebotomists
Juvenile probation officers
Firefighters
Certified paramedics
Certified emergency medical technicians
911 public safety communicators
Dental hygienists
Certified nurse midwives
Speech language pathologists
Nursing home administrators
Certified educators (classroom teachers, Librarians, Career specialists, social workers, school psychologists)
Occupational therapists
Respiratory therapists
Licensed dieticians/nutritionists
Licenced nutrition counselors
Athletic trainers
Licenced childcare operators
Childcare instructors
Registered nurses (RNs)
Opticians
Hearing aid specialists
Physical therapists
Psychologists
Clinical social workers
Licensed practical nurses (LPNs)
Certified nursing assistants (CNAs)
Home health aides
Healthcare practitioners (physicians, physician's assistants, anesthesiologists)
Certified medical assistants
Acupuncturists
Osteopathic physicians
Chiropractic physicians
Pharmacists
Pharmacy technicians
Dentists
Veterans
Income Parameters and Maximum Loan Limits
Maximum income stipulations are arrived at after assessing economic conditions and average household sizes on a county-by-county basis, which is why they will vary from one region to another. Aside from this, the program also adheres to maximum loan limits determined by average home prices in the county.
Bradford County, in this regard, sets its upper limit for FHA and USDA-RD loans at $420,680. The maximum loan amount for VA, HFA Advantage, and HFA Preferred loans is higher, currently at $647,200.
Living in Bradford County
The county we now refer to as Bradford County was first known as New River County when it was founded in 1858 from segments of Alachua and Columbia Counties. The name Bradford was given to the county in 1861 to honor and remember the American Civil War hero Captain Richard Bradford, who fought on the side of the Confederates and was killed during the Battle of Santa Rosa Island. He was the first Floridian officer to lose his life in the American Civil War.
Bradford County is a somewhat rural community founded in Northeastern Florida, bounded by Clay County to the East, Baker County to the North, Alachua County to the South, and Union County to the West. It is a relatively small county, covering a total area of approximately 300 square miles, of which 6.5 square miles are covered by water. This makes Bradford County the second-smallest county in Florida in terms of total area and the third-smallest in terms of land area.
The county government's vision for the county is to protect and conserve the safety, health, and welfare of its citizens and to impact their lives positively. They aim to achieve these objectives by providing cost-effective yet high-quality government services.
According to 2020 Census data, the county's population stood at 71.79 percent White, 19.97 percent African American, 4.77 percent Hispanic, and 3.19 percent Multi-Racial, with the rest spread out over Asian, Pacific Islander, and other Races.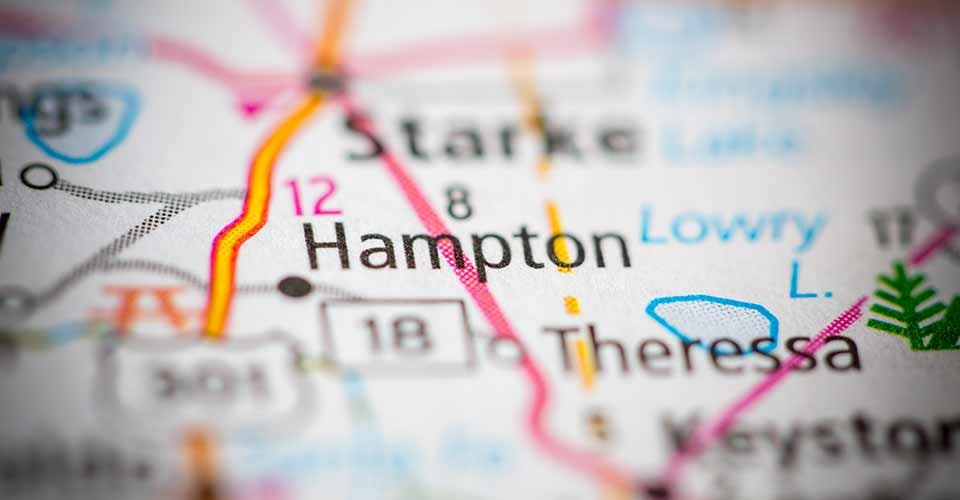 Housing in Bradford County
Let's take a closer look at potential homeowners' environment in the Bradford County housing market. The real estate sector in the county comprises a total of 11,831 housing units. Of these, 60 percent are occupied by families and 25 percent by renters, with 14.2 percent remaining unoccupied.
The average home in the county will cost buyers $142,602, with the median home's value being $118,814. According to the 2021 United States Census, there were 10,150 households in the county, with the average home housing 2.54 people.
Bradford County Parks and Recreation
The county provides a variety of leisure spots that are sure to appeal to residents of all ages. If you have children or pets and enjoy an active, outdoor lifestyle, you will have access to the combination of lakes, wildlife management areas, and parks. These include Sampson Lake, Rowell Lake, Little Lake Santa Fe, Hampton Lake, Santa Fe Lake, Pleasant Grove Park, SpeedvillePark, and Lincoln City Park.
The wildlife management areas, parks, and recreational facilities available to the public include:
Raiford Wildlife Management Area (9,141 acres) - This area is located in northwest Bradford County, along the New River, which straddles the river. Olustee Creek branches off the New River and meanders through the eastern section of the management area. During the hunting season, a diverse range of wildlife, including raccoons, gopher tortoise, eastern cottontail rabbits, wild turkeys, gray squirrel deer, red-tailed deer, and wild turkeys, will be available to hunters. While a significant portion of the area is closed for most of the season, hunters and the general public will have access to camping and hunting grounds during specified hunting seasons.

Santa Fe Swamp Wildlife Management Area (7,272 acres) - This area allows the public to come in and participate in horseback riding, wildlife viewing, fishing, hiking, and cycling all through the year. During specific seasons, hunting excursions are also allowed targeting feral hogs, white-tailed deer, eastern cottontail rabbit, gray squirrel, and turkey. Still, these will only allow using primitive weapons such as muzzle-loaded rifles and bows and arrows.

Camp Blanding Museum and Memorial Park - This park was set up in honor of the Florida National Guard and other military units revered in the state. Visitors will experience a vast array of war memorabilia attached to the 508th Parachute Infantry Regiment, nine Army Infantry Divisions, Medal of Honor recipients, Prisoners of War, and Purple Heart recipients.

Florida International Rally and Motorsport Park (FIRM) - This is a European-style road and rally racing training facility where you can legally push high-end automobiles to the limit. It covers a 400-acre property near Keystone Heights.

Bradford Sportsmen's Farm - Visitors to this shooting facility will find access to 14 automated clay shooting stations, a 25-yard pistol range, fully automatic 5-stands with portable controllers, and 300 and 850-yard rifle ranges.

Starke-Lake Butler Loop - This is one of two bicycle routes in Bradford County. This runs for 61 miles, passing through Starke, Hampton, and Brooker as it heads towards Lake Butler.

Santa Fe Lake Loop - This 32-mile bike track runs from the Santa Fe Swamp Conservation Area, through the town of Melrose, then back.
Learning in Bradford County
Whether you have young ones in your family who need access to quality learning facilities or want to live where you can further your education, Bradford County will serve learners of all ages. Even though access to University classes will require traveling outside the county (unless you learn online), the commute is not impossible.
The Bradford School District administers the schools present in the county, which include Bradford Middle School, Bradford High School, Bradford Virtual Franchise, Bradford Virtual Instruction Program, Bradford Virtual Instruction Program (District Provided), Brooker Elementary School, Hampton Elementary School, Lawtey Elementary School, Rainbow Center, Southside Elementary School, Starke Elementary School, and Vocational/alternative institutions such as the North Florida Technical College and Bradford Intervention Center. Private school options include Hope Christian Academy, Kingdom Christian Academy, and Starke Christian School.
Emergency Management and Public Services
Bradford County has an emergency response division in line with Florida statutes that require them. This division is responsible for the county's responses to the various situations and emergencies that might come up on an individual or county-wide level.
State laws allow the Bradford County Board of Commissioners to assign these responsibilities to the County Sheriff or a county constitutional officer. Bradford County chose to have the sheriff do it.
Emergency Management
The responsibilities of this department include but are not limited to:
Establish and continuously review the county's emergency management protocols.

Develop and maintain the most appropriate and effective CEMP (Comprehensive Emergency Management Plans).

Establish the communication and manage the coordination between the officials in charge of emergency management at the federal, state, and local levels.

Put measures in place that will ensure their departments' institutional memory and continuity even where the governing state and federal regimes change.
Should you choose to live and work in Bradford County, you can rely on this division to take care of you, your loved ones, and your community.
Fire and Medical Rescue
The Bradford County Emergency Medical Services unit was established in 1983 by the Board of County Commissioners. Before this was established, all EMS service provision was handled by the Bradford County Hospital. This continued until 2020 when the Bradford County Fire Rescue Department was established and combined with the EMS service unit.
The county's emergency medical and fire rescue department will respond to about 5,800 calls an average year. The department currently possesses five ALS (Advanced Life Support) transport units in strategic locations around the county. They also have five fully-equipped fire engines stationed across the county.
Working in Bradford County
If you're thinking of purchasing a home in Bradford County through the Hometown Heroes program, you will likely be currently working in the county or hoping to relocate to it. The employment and economic situation here will thus be critical to your welfare and family.
The county offers a wide variety of employment opportunities. Some of the biggest employers are the Bradford County Board of Governors, the Bradford County Public School District, and the Florida Department of Corrections, which operates several correctional facilities in the county.
Private employers include Capital City Bank and the Murray Automotive Group, which not only employ Bradford citizens but have established direct partnerships with many local businesses.
As is the norm across Florida, there are no income taxes levied on residents of Bradford County, and corporate taxes are relatively low compared across the United States. Associations like the Bradford County Development Authority will help business startups and investors navigate their way quickly and efficiently to establish their operations.
Municipalities of Bradford County, Florida
Bradford County comprises several living areas carrying the bulk of its overall population. While the county seat is in Starke city, applicants hoping to benefit from the Hometown Heroes program will undergo the same approval process and face similar eligibility requirements. Incorporated cities, towns, and places officially designated by census data in Bradford County and whose residents qualify for the Hometown Heroes program are:
Hampton
Brooker
Starkey
Lawtey
Other Towns and Neighborhoods in Bradford County
Clayno
Graham
Hampton Beach
Heilbronn
New River
Olins MH Park
Pleasant Grove
Sampson
Saxton
Theressa
Final Thoughts
With the almost insurmountable hurdles in the path of homeownership that people face today, programs such as the Hometown Heroes Housing Loan program are welcome initiatives throughout the counties of Florida. It will be worth the effort if you feel suited and eligible for the program. Bradford County provides a great opportunity for people hoping to settle down permanently and make the first steps towards owning their own homes.
Choose Your County for More Hometown Heroes Information