Hometown Heroes Loan Program: Learn How to Get up to a $25,000 Grant in Broward County, Florida
Phil Ganz
/
9 Min Read
/
Jun 02, 2022
This generous program provides a unique opportunity for any hero to receive a $25,000 grant towards a mortgage loan. The best part about the program is that it gives you plenty of options on what type of loan you want and how much you can pay with an income limit of $136,050 per household.
Cost of Living in Broward County
Broward County has a Cost of a Living index of 111.4. The U.S. average is 100. This index is based on a national average of 100. If the amount is below 100, it is lower than the national average. If the amount is above 100, it is higher than the national average.
The Cost of Living in Broward County is slightly more expensive than the national average. Overall expenses in Broward County are 17% higher than the national average expenses.
Housing
The average cost of a house in Broward County is $375,000. This is higher than the national average of $135,200. However, it's still possible to find a lovely home at an affordable price if you know where to look.
If you are looking for a new home in Broward County, you will have plenty of options! The median home value in this area is $237,600, which is more than twice the national average. The average rent per month is $1,958.
Utilities
Utilities are generally more expensive in this region than elsewhere in the country. The average electricity bill comes out to around $122 per month, and the average water bill is about $41 per month. This can add up quickly over time! The good news is that there are many ways to cut down on these expenses, such as installing solar panels or getting a programmable thermostat for your home.
Transportation
The average cost of transportation per month is $152 higher than what it would be across the country. However, this number can vary greatly depending on where you live and how many people live in your home. Transportation costs are also higher than nationally, but not as much as utilities.
If you want to drive yourself around Broward County, then be prepared for some high gas prices! The average cost for regular unleaded gasoline is about $2.39 per gallon.
Health Care
Health care costs are significantly higher in Broward County than across the country. The average cost of insurance premiums alone is over $100 higher each month than what it would be nationwide (excluding other out-of-pocket costs).
Food & Groceries
The cost of food in Broward County is slightly higher than the national average. However, not by much. A gallon of milk costs about $2 more than it does nationwide, as does a loaf of bread.
You can expect to pay around $3 more for a pound of ground beef and $1 more for a dozen eggs. If you like fresh fruit or vegetables, you'll be paying quite a bit more at the grocery store – with most items costing twice as much as they would elsewhere in the country.
There is no doubt that the cost of living in Broward County is high. There are ways to make it more affordable, especially if you're a hero. Hometown Heroes is a program that helps heroes afford a home in Broward County.
If you're a hero, you can get up to $5,000 to help with a down payment or closing costs. You can also get up to $2,500 for a Hometown Heroes Loan. So, if you're looking for a place to purchase a home, Broward County is a great option.
The Hometown Heroes Program FL
The Hometown Heroes program in Florida helps heroes like you find affordable homes. The program provides down payment assistance and other financial assistance to help you buy a home. The program also offers counseling and education services to help you succeed in homeownership. You may be eligible for the program if you are a hero who:
Serves or has served in the Armed Forces, including the National Guard and Reserves
Serves or has served as a law enforcement officer, firefighter, or first responder
Teaches in a public school
Other qualifying professionals include:
Firefighters
EMTs
Paramedics
Police
Military reserve
Veterans
First responders
Healthcare professionals
Nurses
Doctors
If you are a hero who meets one of the above criteria, you may be eligible for the Hometown Heroes program.
The Hometown Heroes Program Broward County income limit
The Hometown Heroes Program in Broward County is a fantastic opportunity for those who have served our country. The income limit is $136,050.00, which means that many of our heroes will be able to find a comfortable place to call home.
This number depends on the gross household income of all applicants on the mortgage. The income limit does not include any additional income from investments or other tax returns, social security benefits, or other government aid programs.
The program provides many benefits, including a $500.00 credit toward purchasing a new home and a waived application fee. This is a great way to show our appreciation for those who have sacrificed so much for us.
The Hometown Heroes Program Broward County FHA and USDA-RD Loan limit
Several loan programs are available to veterans and their spouses who want to buy a home in Broward County. However, the FHA and USDA (Rural Development) loans are the two main programs used by military members and veterans. The FHA loan limit is $460,000.00, while the USDA (Rural Development) loan limit is $460,000.00
The hometown heroes (low-income and first-time homebuyers) program allows county residents to purchase a home with a 3.5% seller concession incentive. You can apply the incentive to the down payment, closing costs, and Tax Assessments.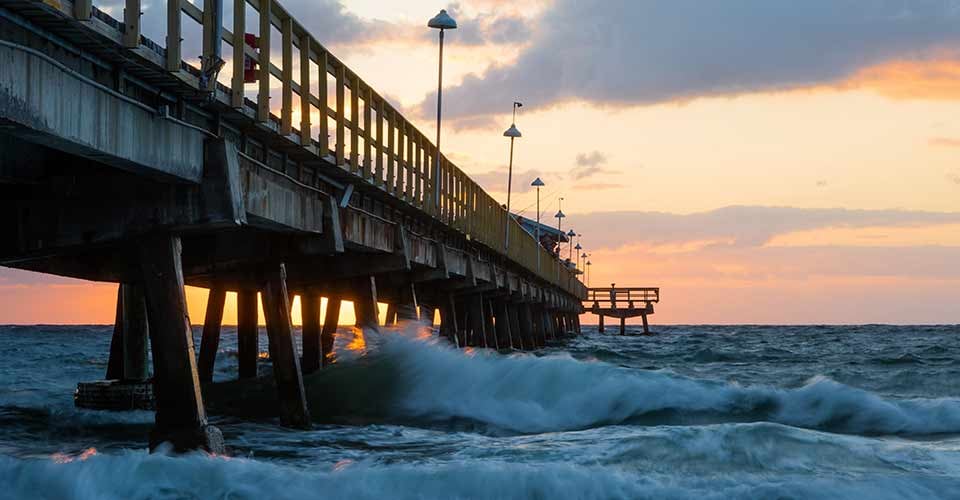 Life in Broward County
Broward County has an incredible number of activities, attractions, and events. It is one of the most popular tourist destinations in the U.S. The weather is warm and sunny all year round, making it a great place to live or retire. If you have never been to Broward County before, you miss out on a lot!
Best Areas to Purchase a Home in Broward County
There are many different types of homes available in Broward County. You can find beachfront condos, townhouses, and single-family homes for sale. No matter what type of home you are looking for, there will be something that perfectly fits your needs and budget! There are also many different neighborhoods to choose from when searching for a new home in Broward County FL Hometown Heroes Program.
There will be something perfect for everyone here, from upscale gated communities to affordable, family-friendly neighborhoods with plenty of amenities nearby!
Weston
Weston is known for its quiet suburban lifestyle. The town is home to the International Polo Club and many of the area's best shopping centers, including Sawgrass Mills Mall. This section of Broward is also close to the Everglades, making it an ideal place to live if you enjoy spending time outdoors.
Davie
Davie is located in the heart of Broward County and offers a wide range of housing options at all price points. The town has a variety of dining options, including several award-winning restaurants. There are plenty of recreational activities, including water sports at Lake Tarpon and golfing at several nearby courses.
Cooper City
Cooper City is one of the fastest-growing areas in Broward County. It's home to several large employers, including FedEx Office and Walmart Distribution Center I-75/I-595 Interchange Project Construction Project. This section also has multiple parks and recreation areas, making it an ideal location for active families looking for good schools and entertainment options close by.
Pembroke Pines
Pembroke Pines is a city in Broward County, Florida, United States. It was incorporated on May 13, 1953. As of the 2010 census, the population was 175,751. It is part of the South Florida metropolitan area, home to 5,564,635 people at the census.
Southwest Ranches
Southwest Ranches is a town in Broward County, Florida, United States. The population was 24 at the 2010 census. In 2017 Southwest Ranches had an estimated population of 19,739, according to the U.S. Census Bureau.
The town is located on the western edge of Fort Lauderdale. It borders Davie and Plantation to its west and north, respectively, while also bordering Everglades National Park to its east and south.
Why Broward County is Good for Families and Young Professionals
Broward County is home to more than 1.3 million people and over 50 municipalities, making it the second-most populous county in Florida. It's a large community that offers many opportunities for families and young professionals alike.
Broward County is known for its beaches, beautiful weather, and high quality of life. The county has been named the happiest place to live in America by several national publications such as Money magazine and Forbes. It also consistently ranks among the top places in the country to raise children.
Broward County is home to several major cities, including Fort Lauderdale, Hollywood, Pompano Beach, Deerfield Beach, and Weston. These cities offer residents a variety of recreational activities and excellent restaurants and shopping options.
The Best Public Schools in Broward County
Families looking for good schools will find what they're looking for in Broward County. The district has one of the highest ratings among Florida's school districts according to U.S News & World Report's 2019 rankings, with an A+ rating overall compared with other significant districts across the state.
Cypress Bay High School, Weston
This large school is known for its excellent academics and athletics. The school has a variety of clubs and activities, including clubs such as the National Honor Society, DECA, Key Club, and SADD. Cypress Bay also offers several Advanced Placement courses. The student-teacher ratio is 16:1.
Dillard 6-12, Ft. Lauderdale
Dillard is a magnet school that offers small class sizes and specialized programs for students interested in science or performing arts. The average class size is 20 students; however, some teachers have classes with fewer than 15 students each year! Students can take advanced classes at other schools within the district as part of their regular schedule, or they can apply to one of the specialized programs at Dillard itself (such as culinary arts).
Marjory Stoneman Douglas High School
Marjory Stoneman Douglas High School is in Parkland, Florida. It was named after the journalist and women's rights activist born in Wisconsin. It is part of the Broward County Public Schools system and serves students in grades 9-12.
It started as an open campus with no walls or fences in 1960. In 2013, it became one of two schools in Broward County to earn a blue ribbon from U.S. News & World Report for its academic excellence. The school has over 2,000 students enrolled; over half are minorities or international students.
Western High School
Western High School is in Davie, Florida. Western High School is part of the Broward County Public Schools system and serves students in grades 9-12 from Davie, Cooper City, and Southwest Ranches. On January 31, 2003, it opened its doors with 1,200 first-year students and graduated its first senior class on June 2, 2007, with approximately 800 students graduating that year alone!
Taravella High School, Coral Springs
Taravella High School has a rich tradition of excellence in education. The school has been named a National Blue Ribbon School by the U.S. Department of Education and was recognized as one of the top five high schools in the nation by Newsweek Magazine.
Taravella offers an impressive array of extracurricular activities, including over 25 clubs and organizations, theater arts, foreign languages, athletics, etc. It's also home to the oldest student newspaper in Florida and one of only two high school newspapers in the nation to receive a Pulitzer Prize nomination for excellence in journalism.
Charles Flanagan High School, Pembroke Pines
Charles Flanagan High School is an exceptional public school located in Pembroke Pines on 3001 SW 220th Street that offers students a diverse range of programs, including Advanced Placement classes such as English Literature & Composition, English Language & Composition, and Calculus AB/BC.
Students will also have access to award-winning performing arts programs through their music department, including marching band, concert band & orchestra programs, and choral groups such as choir & madrigals!
Homeowners' Insurance in Broward County
If you're thinking about buying a home in Broward County or if you already own one, it's essential to protect your investment by ensuring your home against natural disasters. Hometown heroes offer reduced-cost PMI for borrowers below 80% AMI.
Homeowners insurance covers the cost of repairs and replacement if your house is damaged by fire or water damage from severe weather events such as hurricanes and storms. In addition to protecting your investment from these types of disasters, homeowners insurance also protects you from liability if someone is injured on your property.
Homeowners' insurance rates in Broward County are based on several factors, including the age and size of your home, the type of home you have, and where your home is located. Suppose you live in an area that regularly experiences severe weather events such as hurricanes.
In that case, you can expect to pay higher premiums for homeowners insurance than someone who lives in an area with milder weather. The same is true if your house is located near high-crime areas or other places with a greater risk for theft or vandalism.
It's essential to compare rates from different companies when shopping for homeowners insurance because each company uses different criteria to determine its premium prices. Some sites online allow comparison shoppers to compare quotes from multiple companies at once to get the best rate possible for their situation.
How to Apply for the Hometown Heroes Loan Program
To apply for the Hometown Heroes Loan Program, you must go to their website and click on the "Apply Now" button. On this page, you can complete an online application and submit it.
Once you have submitted your application, a representative will call you within 48 hours to discuss how they can help with your loan approval.
Once approved, they will send out a letter with all of the details regarding your loan status and information on working with them regarding closing costs or any other areas where they may be able to assist in making this process easier for you.
Every town and city in Broward County qualifies for the program;
Fort Lauderdale
Oakland Park
Dania Beach
Hollywood
Davie
Weston
Hallandale Beach
Pompano Beach
Coconut Creek
Pembroke Pines
Cooper City
Lighthouse Point
Margate
Lauderhill
You could get a grant of up to $25,000 towards a mortgage loan
The Hometown Heroes program provides grants that are NOT loans. They are gift funds and do not need to be repaid. You could get a grant of up to $25,000 towards a mortgage loan.
The maximum amount awarded is $25k, which is applied towards the down payment for an eligible home purchase made after June, 1st 2022.
You will own your home free from debt after ten years from the closing date if you maintain monthly payments according to your mortgage contract without missing more than one month during those ten years!
Choose Your City for More Hometown Heroes Information