Hometown Heroes Loan Program: Learn How to Get up to a $25,000 Grant in Jackson County, Florida
Phil Ganz
/
8 Min Read
/
Jun 30, 2022
Unfortunately, frontline workers have historically borne the brunt of this reality since their modest incomes don't allow them to raise the high upfront payments that most homes require.
However, with the recent deployment of the Hometown Heroes Loan Program, teachers, paramedics, law enforcement officers, nurses, and other essential workers in Florida have a reason to celebrate. This brand new initiative by FL Housing has availed several attractive mortgage loans that income-qualified critical workers can leverage to purchase homes. Additionally, applicants who qualify for these mortgages are eligible to receive up to $25,000 in down payment and closing cost assistance.
The Hometown Heroes Loan Program is undoubtedly the most significant housing program unveiled in Florida in recent years. It benefits millions of frontline workers across Florida in more than 50 occupations. Read on to find out how you can qualify for this program and enjoy the $25,000 Grant in Jackson County, Florida.
Hometown Heroes Loan Program at a Glance
As stated earlier, FL Housing's newly-introduced Hometown Heroes Loan Program aims to assist essential workers in all Florida counties to realize their dream of homeownership. Due to Florida's competitive real estate market and the low wages many key employees get, homeownership has remained out of reach.
However, hometown heroes who dedicate their lives to serving their communities can now qualify for homeownership thanks to three government loan programs and two conventional loan programs offered by FL Housing through the Hometown Heroes Loan Program. Moreover, income-qualified critical employees can get further down payment and closing cost assistance through a second mortgage, which is intended to supplement the first mortgage.
Here is a rundown of all the different loans offered under the Hometown Heroes Loan Program:
Florida First Heroes Loan
Under this program, income-qualified essential workers can receive 30-year fixed-rate USDA-RD, FHA, and VA mortgage loans. A second mortgage is also available to applicants approved for this first mortgage loan, which they can use to cover the down payment and closing costs.
HFA Preferred Heroes
This program allows income-qualified applicants to obtain 30-year fixed-rate mortgages with reduced private mortgage insurance (PMI) if their incomes are equal to or below their county's average median income (AMI). Moreover, critical workers who qualify for this mortgage are automatically considered for additional down payment and closing cost assistance via a second mortgage.
HFA Advantage Heroes
This program offers a 30-year fixed-rate mortgage with reduced PMI to applicants who are income-eligible and have a median income of less than 80% of the AMI. Candidates who meet the requirements for this mortgage program are also automatically considered for additional second mortgage help for the down payment and closing costs.
Hometown Heroes Second Mortgage
As indicated earlier, critical workers who qualify for any of the previously mentioned Hometown Heroes First Mortgage loans are also qualified to receive a 0%, non-amortizing, 30-year, repayable second mortgage to assist with closing costs and down payments. This second mortgage is limited to $25,000 and represents 5% of the value of the first mortgage.
It is important to note that this second mortgage is not forgiven and must be settled in full once the borrower has paid off the first mortgage, refinanced the first mortgage, transferred the property deed, or stopped using the house as their primary residence.
Who Is Eligible For For The Hometown Heroes Loan Program?
Only prospective homebuyers now serving in or have previously served in various critical professions are eligible for the Hometown Heroes Loan Program. Currently, the program accepts more than 50 different occupations, including:
Sworn Law Enforcement Officer
Juvenile Probation Officer
Juvenile Detention Officer
Correctional Probation Officer
Firefighter
Certified Emergency Technician
Classroom Teacher
Career Specialist
School Counselor
Certified Paramedic
School Psychologist
Registered Nurse
Licensed Practical Nurse
Social Worker
Psychologist
Optician
Dietician
Massage Therapist
Athletic Trainer
Dentist
Pharmacist
Veterinarian
Physical Therapists
Nursing Home Administrator
Osteopathic Physician
Chiropractic Physician
Hearing Aid Specialist
Speech-Language Pathologist
Active Military Personel
Veteran
Mental Health Counselor
Prosthetist
Orthotist
Phlebotomist
How To Qualify For The Hometown Heroes Loan Program?
If you're looking to purchase a home via the Hometown Heroes Loan Program, you'll need to satisfy several requirements to be approved for a mortgage. Below is an overview of each:
First-time Homebuyer Requirement
To qualify for the Hometown Heroes Loan Program, you must be a first-time home buyer. In other words, you shouldn't have expressed an interest in a primary residence during the three years before the execution of the mortgage loan. That said, you do not need to be a first-time buyer to qualify for the loan if you are a veteran or a military member.
Credit Requirement
To be approved for the Hometown Heroes First Mortgage Loan (FHA, USDA-RD, and VA), you must have a minimum credit score of 640 if you're purchasing a standard house and a minimum FICO score of 680 if you're buying a prefabricated house. Likewise, you'll need a minimum credit score of 640 or higher to be approved for an HFA Preferred or HFA Advantage loan if you intend to buy a standard house and a credit score of at least 680 if you're purchasing a manufactured house.
Income Limit
The income limit essentially places a ceiling above which an applicant may not be eligible for the Hometown Heroes Loan Program. This criterion is designed to ensure that prospective homebuyers with low to moderate incomes benefit from the program. It is worth bearing in mind that the income limit may vary from one county to the next. If you're seeking to buy a residence in Jackson County, Florida, your income should not be higher than $118,950.
Purchase Price Limit
The Hometown Heroes Loan cannot be used to pay more than the maximum amount allowed in Florida for particular property types, as per FL Housing's Purchase Price requirement. Typically, the acceptable purchase price limit will vary depending on where you intend to purchase a home. Jackson County, Florida's loan purchase limits are $420,680 for FHA and USDA-RD loans and $647,200 for VA, HFA Advantage, and HFA Preferred loans.
DTI Requirement
To be approved for the Hometown Heroes Loan Program, you need to have a maximum debt-to-income (DTI) ratio of 45% if you have a credit score of 640 - 679. On the other hand, if your credit score is higher than 680, you can be approved for the loan with a maximum DTI of 50%.
Homebuyer Education Requirement
To qualify for the Hometown Heroes Mortgage Program, you must complete a pre-purchase homebuyer education course that satisfies the Housing and Urban Development Department's (HUD) or the National Industry Criteria for Homeownership Education and Counseling standards.
Participating lenders provide homebuyer education independently or in collaboration with mortgage insurance companies. When you finish the homebuyer education course, you will be given a certificate of completion that will be valid for up to two years from the completion date. You must also occupy the house within 60 days of closing the mortgage.
Property Type Requirement
The Hometown Heroes Loan can only be used to buy a primary residence. In other words, you cannot use this loan to refinance an existing mortgage or acquire a home for other purposes, such as business. Here is a rundown of some of the properties that you can buy using a Hometown Heroes Home Loan:
Condo
Townhouse
Attached or detached single-unit dwelling
2 - 4 unit properties
How To Get The Hometown Heroes $25,000 Grant In Jackson County Florida
To receive the $25,000 Hometown Heroes grant in Jackson County, Florida, you must first qualify for one of FL Housing's government-backed or conventional first loans. Your $25,000 prize will be reserved as soon as you get your first mortgage. Next, your lender will underwrite your loan within 45 days and print the documentation in preparation for closing.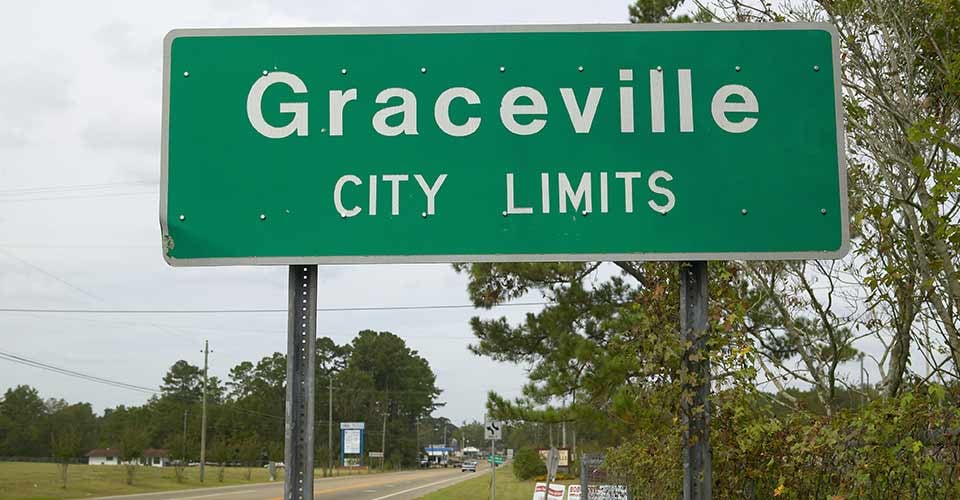 Cost Of Living In Jackson County, Florida
Jackson County is located in the northern part of Florida, bordering the states of Alabama and Georgia, and has Marianna as its county seat. Like most other parts of Florida, it enjoys warm and sunny weather throughout the year, with an average of 237 sunny days. Jackson County's strategic location and connection to other states and major cities make it a hub of socio-economic activity with plenty of opportunities for working singles and families.
Nevertheless, one of the primary factors that draw people to this relaxing county is its affordable cost of living. The overall cost of living in Jackson County is 24% lower than the Florida average and 22% lower than the U.S average. Moreover, property prices are among the lowest anywhere in Florida. The median home price in Jackson County Florida is $118,600, which is nearly 60% lower than the national median price of $291,700. Rent prices are pretty low, with the average rent of a 3-bedroom house coming in at about $993 compared to the state average of $1,681.
In addition to having meager property prices, Jackson County also has among the lowest transport costs in the Sunshine State, averaging 79% against the national average of 100%. Likewise, the cost of groceries is 6.5% lower compared to the U.S average and 9.3% lower than Florida's average.
That being said, you can expect to pay higher for healthcare in Jackson County, Florida, as the average cost of healthcare is 16.5% higher than the national average and 18.5% higher than the state average.
On average, households in Jackson County rake in an annual income of $53,193. Although this is significantly lower compared to the national average of $65,712, families in this county generally earn more compared to other popular Florida counties like Alachua County and Polk County.
Best Areas To Buy A Home In Jackson County, Florida
As already highlighted, Jacksonville has one of the most affordable real estate markets in the Sunshine State. So, if you're planning to settle here, you most likely won't have trouble finding a great place to live.
Here are some of the best neighborhoods to buy a home in Jackson County, Florida:
Marianna
The quaint town of Marianna, nestled between the much larger cities of Tallahassee, Dothan, and Panama City, is undoubtedly one of the best places to live in Jackson County. It has a population of 6,923, with more than half the residents owning their homes. The property market in Marianna is quite favorable compared to other parts of Florida, with a home's median price at about $161,007.
While the economy of Marianna town is pretty average, numerous social and recreational amenities can be found here, including kayaking spots, parks, bars, schools, and restaurants. So, whether you're raising a young family or living as a young single professional, you can be certain of enjoying a charming lifestyle in this Floridian town.
Graceville
The small town of Graceville in Jackson County offers a laid-back, easy-going lifestyle with a quintessentially rural feel. It is home to a population of 2,432, with 55% of residents owning their homes and 45% renting.
Properties in Graceville are pretty cheap, with the average home costing $131,110. The median household income in this neighborhood is $37,212.
Greenwood
Greenwood is a small town in Jackson County with only 607 people. This close-knit community is predominantly made up of families, mostly Baptists. 69% of the residents own their homes, while 39% rent. The median value of a home in Greenwood is $135,412, whereas the median rent is $850.
Best Public and Private Schools In Jackson County, Florida
Jackson County School District in Marianna is an above-average school district serving the county of Jackson, Florida. It has a total student enrollment of 6,390 and a student-teacher ratio of 15:1. Roughly 56% of the students in Jackson County's public schools are proficient at maths, while 57% are good at reading.
Public schools in Jackson County also have a reasonably high graduation rate of 85%, which isn't surprising considering the excellent teaching offered by the teachers who serve here.
Some of the best public elementary and high schools in Jackson County, Florida, include:
Sneads Elementary School
Cottondale Elementary School
Riverside Elementary School
Graceville Elementary School
Sneads High School
South Walton High School
Malone High School
Marianna High School
Graceville High School
If you prefer to enroll your kids at a private institution of learning, you will be pleased to know that Jackson County is also home to several Christian private schools. They include:
Victory Christian Academy
Dayspring Christian Academy
Hope School
The Master's Academy
Is Jackson County, Florida A Great Place To Live For Families Or Young Professionals?
The weather is quite favorable all year round, and there are many amenities one would require when bringing up a young family. As highlighted earlier, Jackson County is strategically located at the border of Florida and two other states (Alabama and Georgia). This proximity to other states and large cities makes it a melting pot of cultures and a hub for opportunities.
The county has a very affordable cost of living, with the average home selling for only about half the price of an average home in the Sunshine State. Furthermore, most of its neighborhoods offer a quiet rural-like lifestyle which families particularly find appealing. The county's school district is also home to many excellent and above-average schools offering exceptional teaching and accepting diverse students.
Young working professionals can also enjoy many perks from settling in Jackson County. There are plenty of career opportunities here, particularly in sales, education, management, and administration.
If you're an adventurous person, you can enjoy a wide variety of outdoor activities such as hiking, fishing, biking, kayaking, and more. Jackson County also offers the possibility of a good work-life balance as there are plenty of recreational activities to indulge in here. Among the best attractions available are Merrit's Mill Pond, Florida Caverns State Park, and Three Rivers State Park.
Which Towns and Cities Are Eligible For The Hometown Heroes Loan Program in Jackson County, Florida?
The Hometown Heroes Loan Program is currently open to all the cities and towns in Jackson County, including:
Marianna
Sneads
Graceville
Cottondale
Grand Ridge
Alford
Greenwood
Malone
Bascom
Jacob City
Campbellton
In Closing
With the Hometown Heroes Loan Program fully operational, frontline workers no longer have to worry about raising high upfront fees when purchasing a home. By qualifying for this initiative, hometown heroes in Jackson County and other counties in Florida can enjoy home financing assistance covering down payment and closing costs, thus making their homeownership journey a lot smoother.
Choose Your County for More Hometown Heroes Information