Hometown Heroes Loan Program: Learn How to Get up to a $25,000 Grant in Madison County, Florida
Phil Ganz
/
8 Min Read
/
Jun 21, 2022
Frontline workers, like doctors and police officers, show up at work every day and risk their lives to serve their communities, even during challenging times like the pandemic. Sadly, most of these heroes are still underpaid and overworked, making them unable to live comfortably or even afford to buy homes.
(Jun 7, 2023)
But, the Government of Florida is changing that by making housing affordable for these said heroes through the Hometown Heroes Loan Program. If you are an essential worker residing in the Sunshine State and need to know more about "Hometown Heroes," you're in the right place.
Our article will introduce you to this program and its requirements. It'll also familiarize you with one of the best places to buy a home in Florida using the Hometown Heroes loan: Madison County.
Are you ready? Let's dive in!
FL Hometown Heroes Loan Program: The Nuts and Bolts
The Florida Hometown Heroes Loan Program launched on June 1, 2022. The unveiling, which Governor Ron DeSantis did, was followed by a lot of buzz and media attention for good reasons. For so many years, essential workers have been unable to afford homes. Why?
First, most of these workers don't get enormous salaries. For instance, most public school teachers in the US earn around $63,645 per year. Although this is a reasonable sum, rising living costs don't allow these professionals to put aside money for projects like buying property.
What's more, housing prices have skyrocketed in most areas in the US. For example, condos and single-family homes recently hit record prices in South Florida. Condo prices rose by 52%, while single-family homes experienced a 46% increase.
Luckily, some states have realized this issue and put measures to help frontline workers overcome it. And what better way to do that than introducing a program that helps teachers, veterans, police officers, healthcare practitioners, and other essential workers buy properties? The State of Florida hopes to achieve this through the FL Hometown Heroes Loan Program.
The Florida Housing Finance Corporation is responsible for Hometown Heroes, whose primary purpose is offering low-income frontline workers in the Sunshine State more homeownership opportunities. State lawmakers allocated $100 million in Florida's 2022-23 budget. These funds are supposed to facilitate the loan program's success.
The FL Hometown Heroes Loan Program provides eligible professionals with down payment and closing cost aid. This platform offers a grant of up to $25,000 from the first mortgage (approximately 5% of the initial loan amount).
Hometown Heroes considers the grant borrowers receive as a 30-year deferred, zero-interest, non-amortizing second mortgage. It only becomes payable when the recipient decides to sell their home, refinance the first mortgage, occupy different primary residences, or transfer their deed.
Who Can Get the Hometown Heroes Loan in Madison County, Florida?
The Hometown Heroes loan is available to frontline workers from 50+ eligible professions, including:
Law enforcement officers
Firefighters
Certified EMTs (Emergency Medical Technicians)
Certified educators (classroom teachers, school counselors, school psychologists, etc.)
Licensed childcare operators
Correctional probation officers
Registered nurses
Occupational therapists
Certified paramedics
Military personnel
If you are a full-time employee in any of the listed professions, you can access different mortgage programs offered by Florida Housing. These include the FL First, HFA (Housing Finance Agency) Preferred Heroes for TBA (The Bond Alternative), and the HFA Advantage Heroes for TBA.
The first mortgage program, FL First, is also known as the Florida First Heroes. It offers qualified participants a 30-year, fixed-rate mortgage and covers VA (Veterans Affairs), USDA-RD (US Department of Agriculture Rural Development), and FHA (Federal Housing Administration).
On the other hand, the HFA Preferred mortgage program for TBA offers the same fixed-rate mortgage as FL First but focuses on the Fannie Mae Offering. In addition, this category is for participants below 80% AMI (annual median income) who need lower PMI (Private Mortgage Insurance) premiums.
Finally, HFA Advantage offers eligible participants a fixed-rate mortgage but doesn't come with the reduced PMI package. It also includes the Freddie Mac Offering.
But, note that the Hometown Heroes program has several requirements regarding maximum income and loan limits.
Borrowers from Madison County must not exceed the region's 2022 maximum income limit- $118,950. Their homes' contracted purchase price should also be within the county's maximum loan limits: $647,200 for VA, HFA Advantage, & HFA preferred and $420,680 (USDA-RD & FHA).
If the program deems you eligible, expect to enjoy lower than market rates on Fannie Mae, Freddie Mac, VA, FHA, or USDA-RD first mortgage. Hometown Heroes also has no origination/discount points, down payment & closing cost assistance, and reduced upfront fees.
Active military personnel and veterans are exempted from the Hometown Heroes First Time Homebuyer Requirement.
But, if you are active military personnel, you must provide a copy of your military ID. On the other hand, for veterans to be exempted, they must submit a valid DD Form 214 indicating their discharge status wasn't dishonorable. And a surviving spouse may apply for a VA first mortgage if they have a valid COE (Certificate of Eligibility).
How to Apply for the FL Hometown Heroes Loan Program in Madison County
Do you meet all the Hometown Heroes Housing Program requirements for Madison County? If you do and need help paying the down payment and closing costs, do the following:
Contact a reputable loan officer operating in Madison County. The officer will help you apply for the Hometown Heroes loan and check whether you meet all occupational, income, and purchase limit requirements.

Check your credit score. Why? The Hometown Heroes Housing Program requires participants to have at least 640 points. You can get your credit score from various sources, including established credit reporting agencies.

Ensure you have all necessary documents, including a copy of VOE (verification of employment) and State of Florida certification/license. You'll also need to submit pay stubs, federal tax returns, two-year continuous employment track record, and wage & tax statements.

Fill out the Hometown Heroes loan application form
Is Using the Hometown Heroes Loan to Buy a Home in Madison County a Good Idea?
Several factors make owning property in Madison County a grand idea, including:
Living costs
The cost of living has been steadily rising in the US. That means Americans gradually have to pay more for food, education, healthcare, and housing. As inflation continues taking its toll, the best decision you can make is to choose to live in an affordable region.
Luckily, the cost of living in Madison County is lower than the US average. So, this county's residents pay less for groceries, utilities, transportation, and other miscellaneous expenses. Most importantly, housing costs are reasonably low in this Floridian county.
The median home cost in Madison is around $113,900. That figure is lower than Florida's median cost, meaning houses are cheaper in this county. Why is this important? Buying a more affordable home allows you to keep mortgage payments low and free up money for other purposes, including investing and paying off college debts.
Overall, living in Madison County enables you to spend less and invest more without compromising your standards or struggling to keep up with other community members.
Religion
Most people consider religion a pillar in their lives, and with good reason. According to experts, religious people are generally happier than non-believers. Depending on your location, beliefs may also raise your self-esteem and make you more confident. Not to forget that a solid religious backdrop can protect you from depression and soothe anxiety.
If you are a staunch believer looking for a fitting place to buy a home, consider buying property in Madison County. That is advisable because this region's population consists of individuals from different denominations, including Baptists, Catholics, Episcopalians, and Methodists.
This community also embraces believers from Lutheran, Pentecostal, and Judaism factions.
And, if you are a non-believer, Madison County residents won't reject or shun you. The people here are friendly and prioritize good relations and close bonds.
Ambiance
Most Madison County residents own their homes, meaning the ambiance in this region is more homegrown, peaceful, and quiet.
This area also radiates rich history from old burial grounds, churches, cemeteries, and communities, some of which existed in the 1600s and 1700s. After joining the Madison County community, you, too, can take pride in all these things.
On top of all that, this county has a beautiful, alluring vibe, and the environment here is ideal for raising a family, pets, and livestock. The county's environmental health program also goes to large extents to ensure this area is clean and healthy for all residents.
To summarize, if you seek a good community environment that is safe and enjoyable for your household, buy a home and live in Madison County.
Climate
According to BestPlaces, Madison County's comfort index is 7.2. Considering that 10 is the higher number the platform assigns, Madison's index is proof the region has pleasant weather and climate.
Weather highlights indicate that the most comfortable months in Madison County are October, November, and April. These are generally moderately hot, with pleasant to slightly warmer temperatures.
If you don't like extreme cold, you may enjoy Madison weather. That is likely because this region has comfortable winters, with the average temperature in the coldest month varying between 43°F and 61.3°F.
The weather and climate in Madison County make the region an excellent place to engage in outdoor activities like fishing, hunting, exploring, and swimming.
Attractions
Do you and your loved ones love visiting exciting or exotic places? You won't run out of options or complain of boredom when residing in Madison County.
Madison has countless exhilarating attractions you can visit time and again. These include the Madison Blue Springs State Park, the Four Freedoms Park, Wardlaw-Smith-Goza Mansion, and the Treasures Museum.
Moreover, Madison's downtown area is vibrant and full of lovely eateries and antique shops. The region also boasts a state-of-the-art playhouse that often hosts events, movies, and plays. And, if living in a community that loves hosting entertaining annual festivals and parades tickles your fancies, you will find much to love about Madison County.
Schools
If you have school-going kids or plan to in the future, one question is likely running through your mind: does Madison County have good schools? The answer is a resounding yes.
This region has some of the best learning institutions in Florida, including Madison County Central School, Madison Creative Arts Academy Inc, and Pinetta Elementary School. So, your kids won't lack conducive learning environments when you buy a home in Madison County.
And if you have college-age students or plan to advance your education soon, living in Madison County won't be an obstacle. Why? Well, several reputable colleges and universities are located near Madison, FL. These include North Florida College, Thomas University, Florida A&M University, and Valdosta State University.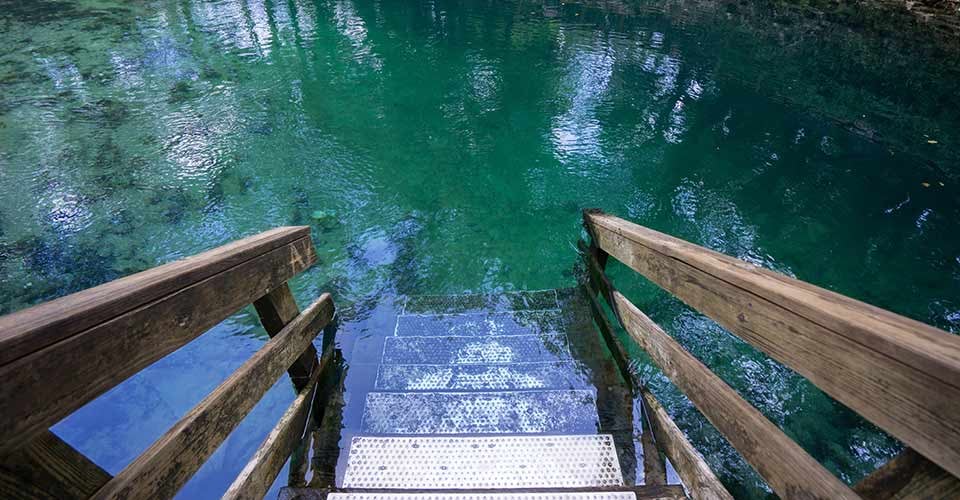 Best Neighborhoods in Madison County
The best neighborhood in Madison County include:
Lee
Lee is a quaint little town in Madison County. This neighborhood has a little over 400 people, meaning it has a low population. That is good because the least populated cities like Lee are associated with reduced commute times, low stress, and enhanced life quality.
Most Lee, FL, residents also own their homes and tend to be conservative. So, this area is ideal for prospective homeowners who prioritize living in small, quiet communities with close ties.
Couple that with Lee's low median home value, $90,000, and you get an area you can live in without worrying about high living costs.
Greenville
Would you like to live in a small, safe town fabled for pleasant weather and outstanding sceneries? In that case, try the Greenville experience.
Greenville is a beautiful town located within Madison County's boundaries. Statistics show that this area has around 1,062 residents. If you choose to live in this town, expect to revel in a suburban rural mix feel and become a member of a closely-knit community.
If all we've listed above don't sound convincing, consider this: the median home value in Greenville is $47,900. That is unbelievably affordable, especially considering that in the summer of 2021, Florida's median home prices were over $382,000.
Do you want to live in an area where housing is incredibly cheap and more than 60% of residents own their homes? Move to Greenville today.
Pinetta
Pinetta is a small unincorporated community tucked in Madison County. It has approximately 1,024 residents and promises everything you can expect from such a neighborhood: privacy, freedom, fewer regulations, friendly neighbors, and the opportunity to choose between homesteading and farming.
Like most other areas in Madison County, housing in Pinetta is also pretty affordable. The median home price in this community is $140,600.
Madison
Madison city is Madison County's county seat. Although Madison is a city, it holds around 3,000 people. Therefore, if you find city life exhilarating but prefer avoiding large crowds, this might be the place for you.
The best thing is that Madison is growing at a fast pace. That means buying a home in this area is a good investment likely to fetch high returns in days to come.
Despite Madison being a city, it has many incredibly affordable properties. The median home value in this area is $61,300. That is way below Florida's and the national average house prices.
If high living costs scare you, try living in Madison. This city's residents spend less on food, energy, housing, transportation, healthcare, etc. than people living in most other places in Florida and other regions in the US.
Hopewell
Like Pinetta, Hopewell is a closely-knit unincorporated community in Madison County.
This neighborhood may be ideal for settling down if you have been pondering living off the grid. The same applies if your preferences include buying property in an area with little government interference.
But that doesn't mean Hopewell is a backwoods neighborhood. This area is still close to larger communities and has access to essential facilities and infrastructure, including roads and schools.
All Eligible Places in Madison County, FL
The Hometown Heroes Housing Program covers all incorporated cities, towns, CDPs (census-designated places), and other populated areas, including:
Greenville
Madison
Lee
Leland
Hopewell
Spray
Ebb
Reams
Lovett
Stern
Dennet
Pinetta
Hamburg
Bailey
Cherry Lake
Maysland
Hanson
Sirmans
Ready to Live in Madison County?
Think it's time to buy a home in Madison County? That is a splendid idea, given that this county is gorgeous and incredibly peaceful. The ambiance here is ideal for raising a family, livestock, and pets.
And if your finances can't allow you to buy property in this region, you may use the FL Hometown Heroes Program to make your homeownership dream a reality! All you need is proof you satisfy all requirements mandated by the program.
So what are you waiting for? Apply today and start your journey to owning a lovely home.
Choose Your County for More Hometown Heroes Information