Houses for Sale Near Air Station Clearwater Coast Guard Base | Florida
Phil Ganz
/
8 Min Read
/
Dec 10, 2022
Whether you are new to Clearwater or have been serving at the Air Station Coast Guard Base and are considering making this a retirement home, this guide will help you get started. It may also be the final push you need to start looking for Houses for Sale Near Air Station Clearwater Coast Guard Base in Florida.
About Air Station Clearwater Coast Guard Base
The Air Station Clearwater base is the largest and one of the most vital air stations in the United States Coast Guard (USCG) network. It works from the Clearwater International Airport, and it oversees the air space and waters around Florida and several other areas, including;
Sections of the Caribbean Basin.

The Mexican Gulf.

Andros Island and Great Inagua (two air stations in the Bahamas).
The base is served by more than 600 civilian and Coast Guard personnel in various support, flight, and surface functions. The base works with several other agencies on top of its function to protect the air space and waters under its mandate. These include;
United States Drug Enforcement Agency (DEA).

U.S. Office of Immigration and Customs Enforcement (ICE).
The base is also responsible for conducting search and rescue missions and patrolling the Mexican Gulf and Florida area. The base uses a fleet of aircraft to perform these functions and fight drug and human smuggling in the US and International waters.
The fleet includes nine Jayhawk helicopters in the MH-60T and HH-60J configurations and six Hercules HC-130H fixed-wing aircraft.
History
The Clearwater air station originates in a small USCG facility in St Petersburg, Florida. This facility had been the home to several amphibious and air assets. However, following the plan by the Coast Guard in 1976 to get more aircraft, there was a need for more space for runways and maintenance facilities.
Expansion near the St Petersburg base was impossible due to limited land, necessitating the move to the nearby Clearwater leading to the modern-day base.
Despite being a relatively new base, the Air Station in Clearwater has served significant roles already. Some notable missions starting in 1980 include;
Providing support for surface fleets in the Cuban boat lift.

Providing resources and support for Operation Fury (the invasion and retrieval mission of Granada).

Participating in Operation Wagon Wheel, a joint international mission to stop drug trafficking.

Flying over 33 missions while leading the search for crew and equipment after the Space Shuttle Challenger explosion.

Participating in significant offensives in Operation Gulf Shield and Operation Desert Storm.
For these and other roles, the USCG Air Station Clearwater has earned Awards and medals, including;
Two Coast Guard Meritorious Unit Commendations.

The Coast Guard Unit Commendation.

The Humanitarian Service Medal.

The Armed Forces Expeditionary Medal.
What it is Like to Live Off Base in Air Station Clearwater
Before looking for houses for sale near Air Station Clearwater Coast Guard in Florida, it would be best to have an idea of what living off base in Clearwater offers. The first advantage is the convenience that comes with living off base.
It offers easy access to your home for family and friends with no need for gate checks and identification. You are also not worried about living far off the one gate open for 24 hours.
Clearwater is also an enterprising neighborhood making it easy for you or your spouse to explore various entrepreneurship endeavors, even starting from home. That is often not possible if you are living on base.
There is also the advantage of keeping a wide range of pets, as most neighborhoods near the base are pet friendly compared to the limits you will get on base. The other benefit you enjoy living off base is the flexibility on yard use and landscaping.
Many neighborhoods allow you to be creative with your yard, and you can set up your home best, matching your needs and preferences. For instance, you could have an above-ground pool that you cannot have at the base.
Other advantages that should inspire you to look for houses for sale near Air Station Clearwater Coast Guard in Florida include its living cost, which is slightly lower than the average living cost in Florida. You also enjoy great weather for outdoor activities with sunshine much of the year, save for the rainfall season.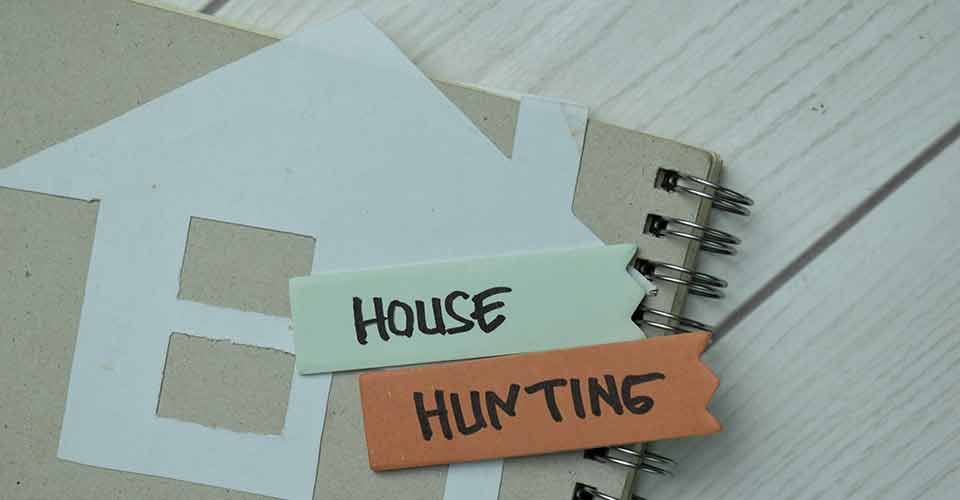 5 Top Communities Around Air Station Clearwater Coast Guard Base
The following list of communities is near the base:
Westchase
Westchase ranks highly among the best communities in Clearwater and even Florida, with good reason. For someone looking to live while working at the base, the short distance of about 11.1 miles is perfect for commuting or self-driving.
The outstanding feature of the community is its suburban feel with a rustic touch. It is ranked as the number-one suburb in Tampa Bay and the third-best in Florida.
You can easily access the community using the Veterans Expressway or Sheldon Road. The landscaped avenue with trees lining along gives you a country road feel and makes the whole drive relaxing.
You can easily access the main business centers at Clearwater, Tampa, and St Petersburg. The Tampa International Airport is also a hop away.
For shopping, dining, and entertainment, the neighborhood is vibrant with trade and features eclectic shops, pharmacies, bars, restaurants, supermarkets, and other convenience outlets you may need.
The community has some of the best-rated schools in Tampa Bay, with two schools, Westchase Elementary and Davidsen Middle School, located just inside the community. Other schools accessible from the neighborhood include;
Deer Park Elementary.

Farnell Middle School.

Walker Middle Magnet IB World School.

Sickles High School.

Alonso High School.
Hyde Park
Hyde Park is located 13.1 miles from the base and is one of the gorgeous neighborhoods in Florida. It offers a perfect mix of the up grandeur and urban lifestyle and combines contemporary and classic architecture.
Its golden Jewel is Bayshore Boulevard, the host of the world's largest linear park and the longest sidewalk. It is perfect for walks and jogging.
Another top attraction is the Hyde Park Village which serves as a one-stop center for shopping, entertainment, and dining.
The Bern Steakhouse, for example, has been open since 1956, and if you prefer to grab a pint, then MacDinton's Irish Pub is an excellent place to start for their various specials. You and your family can have a movie day out at the CMX CinéBistro at Hyde Park Village, a top-class movie theatre.
For a trip down memory lane, you can visit the Henry B Plant Museum, and for a taste of art, you can visit the Hyde Park Center. The community is also near top attractions like the Florida Aquarium, perfect for educational and fun family trips, and the Busch Gardens, which has animal exhibits and world-class rides.
Schools are essential; fortunately, Hyde Park has plenty of highly rated public and private schools at all levels. Top public schools include;
Bell Creek Academy High School.

Terrace Community Middle School.

Tampa Bay Technical High School.

Walker Middle Magnet School.

Gorrie Elementary School.

Wilson Middle School.

St. John's Episcopal Parish Day School.
Island Estates
Island Estates is one of the largest communities in Clearwater, Florida. There are about 3000 residents, and it is a great place to live if you are looking for a waterfront property.
It is also a great choice if you are looking for a serene and relaxed vibe away from the bustle of the city. Besides the waterfront homes, there are sections dotted with townhouses and condos.
The community is situated in Memorial Causeway, about 20 minutes from the USCG Air Station Base. Top attractions include the beautiful waterfront views of the Pope and Mandalay Channels. The community also hosts the Clearwater Marine Museum. House prices range from $200k to over $3 million, with the median house listing price being $453 500.
Other attractions are its top restaurants like the Island Way Grill and the Windward Bar and Grill. There is also plenty of family fun activities at the Honeymoon Island State Park. The area has one of the lowest crime rates in the region, which is another attraction for residents.
The community is largely self-contained, and you will lack little with all amenities present. As for schools, there are plenty of options in and around Island Estates at all levels, including;
Sand Lane Elementary School.

Clearwater High School.

Dunedin Highlands Middle School.

Clearwater Intermediate School.

Plumb Elementary School.
Greenbrier
Greenbrier is a 20 min drive from the USCG Air Station Base, one of the most affordable communities in Clearwater. The area homes sizes go up to 2000 square feet, and their prices often don't go beyond mid $200,000. The community is located away from the frequented tourist path, granting you quiet.
If open spaces and greenery are a factor for you, this is one of the best places to stay near Clearwater. It has the classic feel, thanks to most homes being single-family homes that come with patios, and they also have appealing landscaping.
The old trees lining up the streets further add to the aesthetics. Most homes are single, two to three-bedroomed, and come with single or multi-garages.
Greenbrier is a top attraction for families and retirees thanks to the open greens and amenities like a country club, a community pool, and a sprawling golf course. There is also a gym and a library.
The community is also close to the giant Countryside Mall and plenty of restaurants, schools, parks, shops, and beaches, making it excellent as a residential area. There are other attractions, too, like the Pinellas Trail for hikers and bike riders.
Top schools in the area include;
St. Petersburg Collegiate High School.

Osceola Fundamental High School.

Tarpon Springs Fundamental Elementary School.

Plato Academy Clearwater.

Pasadena Fundamental Elementary School.
Feather Sound
Feather Sound is only 3.4 miles away from the Air Station Base, and you only need a 12-minute drive to get there from the base. It is among the best neighborhoods you can find.
Not only is it a massive planned community, but you get a range of property types, including townhomes, condos, and single-family homes. The properties are competitively priced, too, with the median home value being $329,200.
Its location between Tampa and St. Petersburg means you will always be minutes away from all the big urban centers, which gives you excellent shopping options.
Fortunately, all that urban buzz does not follow you to the community once you are off the interstate, as the neighborhood is calm and serene. As a newcomer, you can join the Feather Sound Country Club, which grants you and your family access to varying amenities.
Other attractions include the Earl R Maize recreation area, which provides a pavilion and playground for families in the community. The most prominent feature, however, is the Feather Sound Golf Club, managed by the country club.
All the roads are bike and walker friendly, while the community is only half an hour away from the Tampa Airport, Clearwater Beach, and Downtown Clearwater. Feather Sound gives you access to over 50 public schools of all levels.
School Systems Around Air Station Clearwater
The schools around these communities are served by the Pinellas County School District, the seventh largest in Florida. It, however, has the highest number of top-ranked public schools.
The school district has 157 schools with 96,052 students, while 107 private schools serve 19,716 students. The district also has 18 charter schools.
Regarding the quality of education and options available, you have every reason to look for houses for sale near air station Clearwater Coast Guard Base in Florida. There are 73 preschools, 106 elementary schools, 57 middle schools, and 39 high schools.
You also have career academies, a virtual education program, and adult education centers. 95.1% of the teachers are licensed, with 87.1% having three or more years of teaching experience. The ratio of students to teachers is 14:1, significantly lower than the state's average of 18:1.
Institutions of higher learning within the communities include;
The University of South Florida.

St. Petersburg College.

University of Tampa.

Eckerd College.
The top-ranked public schools in the neighborhood based on the schools' combined reading and maths proficiency test performance are;
Tarpon Springs Fundamental Elementary.

East Lake Middle School Academy of Engineering Grades.

Clearwater Fundamental Middle School.

Curtis Fundamental Elementary School.

Brooker Creek Elementary School.

Plato Academy Charter School Tarpon Springs.

Pasadena Fundamental Elementary School.

Sutherland Elementary School.

Cypress Woods Elementary School.

Plato Academy Clearwater.
Best Attractions and things to do around Air Station Clearwater
Looking for houses for sale near Air Station Clearwater Coast Guard Base in Florida allows you to explore plenty of activities, sites, and experiences.
Besides what you will find in the individual communities, here are some suggestions for a wholesome family adventure and experience;
Visit the Zoo Tampa to experience some of the rarest animals and ecosystems worldwide.

Explore the various museums in St Petersburg, including the Sunken Gardens and the Dali Museum.

Visit the Florida Botanical Gardens.

Visit the Caladesi Island State Park to explore marine vegetation.

Take a ride at the Sim Center Flight Simulator.

Explore the magic of indoor amusement parks with a drive at Celebration Station.

Go for a picnic at Cliff Stephens Park and enjoy the various outdoor activities, including water sports, fishing, disc golfing, and biking.

Try out indoor skydiving at the iFLY center in Clearwater.

Enjoy a themed cruise aboard Captain Memo's Pirate Cruise.

Explore the unending fun options at the Busch Gardens in Tampa Bay, which includes a ride at the first Dive Coaster in America.
Conclusion
Getting houses for sale near Air Station Clearwater Coast Guard Base in Florida is not such a hustle as it might appear. The area has plenty of family-friendly neighborhoods giving you a wide range of options to work with. You can also use different military resources and work with certified realtors to do much of the legwork for you.
With beautiful sunsets, stretching beaches, and excellent schools, this is one area you will enjoy calling home, whether permanently or for a significant time while on active duty. These attributes also make it ideal should you choose to leave; whether you want to sell your house or rent it out, you will always have immediate demand.