Houses for Sale Near NAS Panama City Navy Base | Florida
Phil Ganz
/
8 Min Read
/
Dec 11, 2022
Some of the U.S. Navy Operations at NAS Panama City include:
Navy Experimental Diving Unit.

Naval Surface Warfare Center-Panama City Division.

U.S. Coast Guard Station Panama City.

Naval Diving and Salvage Training Center.
NSA PC employs more than 4,000 civilians and military members, earning more than $466 million yearly in payroll. In addition, base contracts for local supplies and services result in an economic impact of over $600 million.
Brief History
The United States Navy was commissioned in the summer of 1945. The base was initially built for the training of pilots for carrier-based aircraft.
The base was used extensively during World War II and then again during the Cold War era as a training facility for Naval Aviators. In 1995, it became home to an advanced jet training unit called Training Squadron Six (VT-6).
In 1999, NAS Panama City, Florida, hosted a change of command ceremony with Captain Eric D. Carey assuming command from Captain John J. Lyden as commanding officer of Training Squadron Six (VT-6). After this ceremony, Captain Carey began his tenure as commanding officer by overseeing several improvements to the base infrastructure, such as new dormitories and classroom buildings.
In addition to overseeing these improvements, he oversaw a significant reduction in cost overruns while maintaining high-quality standards in construction projects around the base.
Today, NAS Panama City is home to Naval Education Training Command, which provides essential training programs for sailors entering the Navy and continuing education courses for those who already have their basic training behind them.
Fun Facts - NAS Panama City Navy Base
This is the second-largest base in the southern United States and the third-largest in the country. It has had one of the fastest growth rates throughout the years.
The primary goal of this camp is to prepare some of the world's finest pilots and educate them on different tactics and technologies used in anti-submarine operations for the U. S. and all allied countries.
Living Off-Base NAS Panama City Navy Base and the House Hunting Process
Living outside of NAS Panama City Navy Base is not for everyone. It is a great place to live if you have family living there and want to be near them.
If you are a military spouse and are looking for houses for sale near NAS Panama City Navy Base in one of the surrounding communities, it can be a very stressful time. You must find a new home, prepare it, and move in. The process can be overwhelming, but with some preparation and knowledge, you will be able to make it through this time.
First of all, when looking for houses for sale near NAS Panama City Navy Base or any other base for that matter, there are several things that you need to consider before making an offer on the property.
Where Do You Want to Live?
You can choose from a wide variety of neighborhoods, both in terms of price and amenities. For example, if you're looking for a quieter area, you might consider buying in one of the suburbs.
However, downtown Panama City is probably your best bet if you want to be close to shopping or entertainment.
What Kind of Home Are You Looking For?
Are you looking for something small and cozy or five bedrooms and four bathrooms? Do you prefer something modern or traditional? Are there any specific features that are must-haves for you?
How Much Money Are You Willing to Spend?
Panama City, Florida, has a median listing price for homes of $330,000, depending on how close it is to the center of town.
If it's within walking distance to downtown Panama City or has excellent access to public transportation, expect it to cost more than $125/square foot.
Homes for Sale near NAS Panama City Naval Base
If you're looking for houses for sale near NAS Panama City Navy Base in Panama City Beach or other communities nearby, start your search online. You can find properties by searching by location, price range, and number of bedrooms and bathrooms.
You can also use filters like open house dates and pet restrictions. Once you've found a few properties that interest you, check out their details, including photos and descriptions of amenities like swimming pools or fireplaces.
Getting Pre-qualified for a Mortgage
Once you've found a few houses for sale near NAS Panama City Navy Base that catch your eye, it's time to start planning your move-in date!
Before closing on any home purchase, getting pre-qualified for a mortgage loan is essential to know how much money you can borrow from the bank or credit union you're planning to borrow funds from.
This will ensure that your new home will be within your budget and give you an idea of the type of interest rate and fees associated with each deal.
Housing Options outside NAS Panama City Navy Base
Many housing options are available outside of NAS Panama City Navy Base, including condos, single-family homes, and townhouses. You'll find plenty of options if you take them;
North Lagoon Oaks
North Lagoon Oaks is an unincorporated community in Bay County, Florida, United States. It is located on U.S. Route 98 just south of the city limits of Panama City proper, just north of St Andrews State Park. The community is part of the Panama City–Lynn Haven–Panama City Beach Metropolitan Statistical Area.
North Lagoon Oaks is a master-planned community with 2,000 single-family homes. It's conveniently located on the eastern edge of NAS Panama City and provides easy access to shopping, dining, and entertainment options.
The community features a park with playground equipment for kids, picnic pavilions, and walking trails along canals and ponds. Several clubs and organizations meet monthly in this neighborhood.
Palm Bay
Located on the beachfront across from NAS, Palm Bay is home to many single military members, government employees, and retirees. The community offers an easy commute to work and a variety of restaurants, shops, and entertainment options. It's also located near several beaches, including:
Cabana Beach
This beach is located in the center of Palm Bay and features a boardwalk with restaurants, bars, and shops. It's also just a short drive away from some of the best surfing in Florida!
South Beach Park
This is another popular spot for surfers and sunbathers alike due to its location on the water. There are also picnic shelters available, along with restrooms and showers.
Hidden Pines & Hidden Pines Phase II
Hidden Pines is a gated community in the Panama City area. It is located about 20 minutes from NAS Panama City and is a great place to live if you are looking for more affordable housing. This community is peaceful and quiet.
It has excellent amenities such as a pool, tennis, and basketball courts. Many different apartment options are available, including 2 bedroom/2 bath and 3 bedroom/2 bath apartments, as well as townhomes.
Hidden Pines Phase II is a newer development built on the other side of Hidden Pines, but it is still in the same neighborhood. There are several different floor plans available at this complex, including 1 bedroom/1 bath apartments as well as 2 bedroom/1 bath apartments or 2 bedroom/2 bath apartments.
Dolphin Bay
Dolphin Bay is a gated community that offers one and two-bedroom apartments with furnished or unfurnished options. The community is five minutes from the NAS Panama City Navy Base and offers a clubhouse, swimming pool, and fitness center.
Dolphin Bay also offers monthly rentals, which are ideal for those looking for short-term housing while waiting to move into their permanent residence.
Heritage Village
Heritage Village is an apartment complex located at 15100 Heritage Village Drive, Panama City Beach, Florida 32407. This property offers one-, two-, and three-bedroom apartments for rent that are fully furnished and include cable TV, internet access, and utilities in the rent price.
The complex also offers one-, two-, and three-bedroom townhouses for rent. These homes come equipped with washer/dryer connections and have full kitchens with appliances provided by the homeowners association (HOA).
The HOA also covers lawn maintenance services, so you don't have to worry about mowing your lawn or cutting down trees that may be blocking visibility from your home.
Additionally, there are many activities for residents to participate in during their stay at Heritage Village, such as cookouts or picnics in the common area.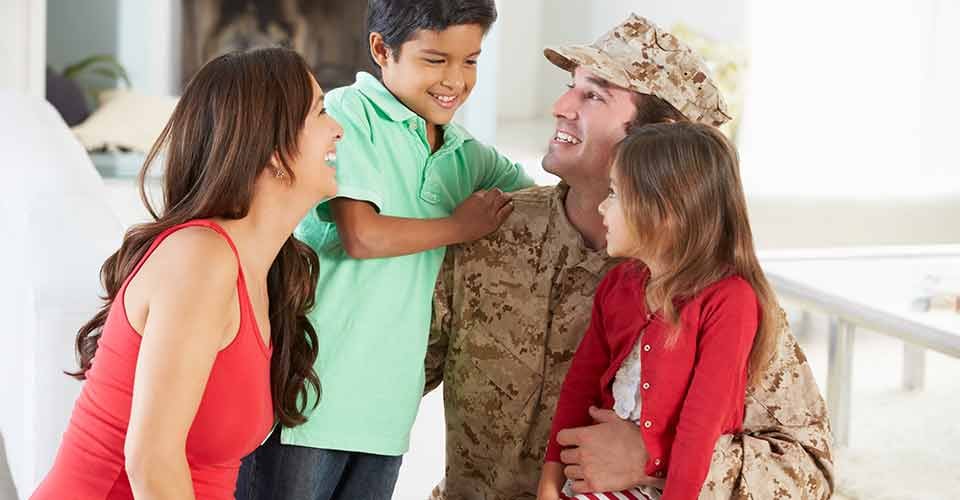 Schools Outside NAS Panama City Navy Base
The schools listed below are all located within 15 miles of NAS Panama City. If you need to commute to the base, you will want to choose one that is directly aligned with the base, as this will reduce your travel time and increase the chances of getting an appointment with your child's teacher.
Callaway Elementary
Callaway Elementary has an excellent reputation for providing a safe and caring environment for children to learn. It also boasts a diverse student population with many different cultures represented in the school.
The teachers are dedicated and have been working with children for years, which allows them to connect easily with their students.
Tommy Smith Elementary
Tommy Smith Elementary School opened in August 2011 as part of the Panama City School District's commitment to providing quality education to all students regardless of their location or circumstances.
The school serves approximately 300 students in grades K through 5 and has 8 teachers, one teacher assistant, and one secretary.
Deane Bozeman K-12 School
Deane Bozeman K-12 School is a public school in Panama City, Florida. It has 662 students in grades PK and K-5 and has had 17 reviews on GreatSchools.
Deane Bozeman K-12 School is a Title I school that has provided basic information about its status as a Title I school to the public. Students at this school will be eligible for free or reduced-priced lunches due to their family income.
Everitt Middle
Everitt Middle is a public school in Panama City, Florida. It has 568 students in grades 6-8, with 30 reviews on GreatSchools. Everitt Middle is considered a middle school when compared to all Florida schools.
The student: teacher ratio at Everitt Middle is 12:1, and the average test scores are 72%/68% higher than the state average (Florida). The student body makeup of Everitt Middle is 51% male and 49% female, with 97% of students reporting as white and 3% as Hispanic.
Bay Haven Charter Academy
This private school serves grades K through 8 in Panama City Beach, Florida. Students are taught using an innovative curriculum called The Bay Haven Way that focuses on technology integration, 21st-century skills, and project-based learning activities.
Bay Haven Charter Academy also provides before-school care for students who need it daily during their morning commute or after-school care until 6 pm when parents work late hours or on weekends.
Bay Virtual School
The Bay Virtual School (BVS) is an accredited public school that provides a personalized learning environment for students throughout Bay County, Florida, and other states across the U.S. BVS offers high-quality online courses that meet state standards and prepare students for college credits or career certifications.
Gulf Coast State College
GCSC is a state college located just outside the NAS Panama City gate. It offers students many degrees, certificates, and certifications at an affordable price thanks to its partnership with Florida's Bright Futures Scholarship Program.
Benefits of Living Outside NAS Panama City Navy Base
There are many reasons why you might want to live outside the base. Some people want more space or a quieter neighborhood and would rather be away from the hustle and bustle of being right on the base. Others may want to be close enough to efficiently commute between work and home.
Whatever your reason is for wanting to live outside NAS Panama City, there are plenty of great options available in this beautiful part of Florida!
Greater Privacy
With most homes being single-family homes instead of apartments or condos, it means more space for each family member without sharing walls with neighbors or bathroom facilities with strangers!
Additionally, there's less noise pollution from traffic or construction sites since there aren't any within walking distance as opposed to living within walking distance of a busy airport or military base.
More Space for Your Family, Pets, and Hobbies
You can live in a bigger house with more rooms for all family members, including children who need their room for privacy.
The houses outside the base are more significant than those inside the base because they have fewer restrictions on building size due to regulations set by local authorities like city councils or county commissioners when approving new construction projects on private land areas near military bases such as NAS Panama City in Florida.
Less Noise Pollution
Noise pollution is one of the most annoying things about living in military housing because it creates stress for parents and children who need to sleep at night so they can go to school on time in the morning. If you live outside the NAS Navy Base, there won't be any noise pollution because fewer people will be around you than those who live inside.
This means you'll have less stress trying to get your kids ready for school every day and less stress trying to get them ready for bedtime every night!
Better Schools
If you have children, it may be important for you to look for schools close to home so they can attend their neighborhood school instead of having to travel 20 minutes daily to get there.
This is much easier when you live outside the base because there are plenty of great public schools nearby where your kids can get a good education and have fun!
Conclusion
All of this considered, is searching for houses for sale near NAS Panama City Navy Base worth it? It is, especially considering all the opportunities to work and play outside the base. The strong military presence opens up a wide range of career possibilities, making living off-base in Panama City a great option for those looking to get the most out of the tools they have to live a satisfying life.
In addition to employment opportunities, several parks in Panama City provide you with great recreational opportunities. You can always head inside the base if you want more entertainment options.