Houses for Sale Near Training Center Corry Navy Base | Florida
Phil Ganz
/
8 Min Read
/
Dec 03, 2022
The primary mission of Training Center Corry Navy Base is to offer support to the Department of Defense (DoD), which works in tight collaboration with other military branches.
The installation contains multiple schools and hosts several training centers which the DoD uses to train enlisted service people, reserve troops, and even some civilians.
This center is one of the few military training installations that allow civilians, though they operate under strict rules and regulations.
Furthermore, the students at the training center come from the United States and all over the world from countries allied to America. Besides Corry Navy Base in Florida, the center has five detachments in four states - Texas, California, Arizona, and Maryland.
Some military units that use the base's training facilities include the NIOC Pensacola (1st battalion of the Delta Company), the MarCorDet Support Battalion, and the 313th Training Squadron.
If you get a PCS to the base, you will find that the housing system is user-friendly and has enough variety to fit most people's needs and requirements. The cost of utilities is reasonably affordable, and the base has a surprisingly large commissary for its size.
There is also a large exchange center with almost anything you would need. As long as you get in touch with the center's officials early, the base should set up your housing arrangements by the time you arrive.
However, a life outside the base gates may hold greater appeal to you or be more suitable to your circumstances. In this case, we look at what to expect of the area around the base and the best neighborhoods to rent a home or buy houses for sale near Training Center Corry Navy Base.
A History of Training Center Corry Navy Base
The history of Training Center Corry Navy Base starts in 1923. Initially, the US Navy established the center in a different location within the same Pensacola metro area. In 1928, almost a decade later, the operation moved to its current site. The Navy named the base after Medal of Honor recipient William M. Corry, Jr.
In its initial years, the center was nothing more than a center for pilots and mechanics of the Navy's most advanced aircraft, with some of the smartest flying and maintenance techniques invented. The base stuck to this mission throughout World War II and the Korean War. However, in 1958, there was little use for the base's initial purpose, and the military disestablished the facility.
Its conversion to its current mission as a learning center began in 1960. At this time, the Navy converted the magazines and some of the hangars into teaching halls and classrooms. By the early 1970s, the schools at the site had received accreditation and were among the first in the nation. The installation's mission changed several more times over the next couple of decades until the evolution of the current Training Center Corry was complete.
What Is It Like to Live in One of The Houses for Sale Near Training Center Corry Navy Base?
Living off base in one of the houses for sale near Training Center Corry Navy Base Florida offers several significant advantages:
Living off the base offers you greater choice in terms of quality and type of housing options. You are free to scour the best neighborhoods to find a house with the features you feel are most important. If you find a home in an area with lower costs or you only need a small living space, then you might be able to find a property that costs less than your Basic Allowance for Housing (BAH) and keep the difference for your other needs or boost your savings.

You can purchase property and build equity using your BAH allocation to pay part or all of your monthly mortgage. When you leave Pensacola, you can rent or sell the house at a profit.

You can choose the location of your new home, so if you enjoy getting out and about, you may like renting or buying a house in one of Pensacola's many excellent neighborhoods over living on the base.

Do you like keeping your life private? In this case, distance is a great thing. When you live outside the center, your neighbors will likely be civilians without a direct connection to the military base. To separate your home life from your work, living outside the base allows you to distinguish between the two.

With a house outside the center's gates, you can fully immerse yourself in the local community, which is commonly attractive to single service members. Moreover, if you are LGBTQ+, you will probably find a significantly larger community off the base.
Despite the benefits above, there are certain things you have to note about living outside the base gates:
You should remember two vitally important things when looking at houses for sale near Training Center Corry Navy Base Florida - the cost of commuting and utilities since they could easily offset any savings from living off the base.

Ensure that your lease contains a military clause so you can legally terminate it if you suddenly receive orders sending you elsewhere.

If your landlord does not renew your lease or needs you to vacate the property before the end of your tour, you have to look for a new home. If you move to a new off-base property, you will get little support with moving expenses and resources.

Although BAH often covers most of the costs involved with living off the base, such as rent or mortgage costs and utilities, it may be insufficient in more expensive neighborhoods, so you have to foot the difference out of pocket.

Depending on the time frame of the assignment to Pensacola, you could be forced to buy or sell your home in a disadvantageous property market.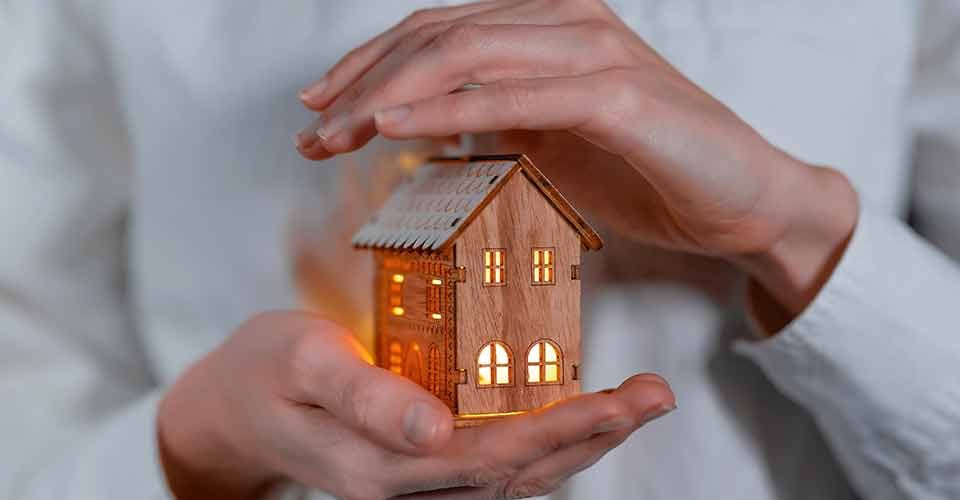 Things You Can See and Do When You Buy One of The Houses for Sale Near Training Center Corry Navy Base
If you and your family enjoy having fun in the sun, with sand running between your toes and a warm breeze blowing through your hair, then receiving your orders to Pensacola is excellent news for your family.
When you live in one of the houses for sale near Training Center Corry Navy Base Florida, you will find plenty of family-friendly activities to enjoy, including:
On Base Leisure Facilities
Living off the base does not mean that you and your family cannot enjoy the facilities within the center. For instance, several training clubs are available if you want the challenge of physical activity. You will find fitness clubs and gyms, basketball courts, soccer fields, and a golf course.
Training Center Corry provides a society center, an impressive dining facility, and snack bars for relaxation. There are several excellent picnic spots if you like to spend some time outdoors.
Explore The Civil War History of Pensacola
When you take this two-hour guided sightseeing tour, you get to journey back to the Civil War era. The tour takes you to the battle lines, and the guides explain how Pensacola - once the largest and most prosperous town in Florida - was burned down and almost destroyed.
A highlight of the trip is a visit to the Pensacola Lighthouse and Museum.
Pensacola Beach
Although it might seem like a no-brainer if you are stationed at the training center, the incredible beaches are worth a visit. From concerts to CrossFit competitions, there is always something interesting going on.
What's more, few beaches in the entire nation are more beautiful than the sandy white shores of Pensacola Beach.
The Pensacola M.E.S.S. Hall
This site is a science museum like no other. Its website describes it as a place of "Math, Engineering, Science, and Stuff." It is an excellent "non-museum" museum of science that provides a unique hands-on experience that your whole family can enjoy.
The M.E.S.S. Hall also offers day camps during school breaks.
Naval Aviation Museum
The Naval Aviation Museum is conveniently situated on the public side of the nearby Pensacola Naval Air Station.
Besides the full-size planes from different eras on permanent display, there is an indoor play area for the kids and a café. You could visit this museum every week and still manage to discover something new every time.
The Blue Angels
The famous Navy aerobatics team is everywhere along Florida's Emerald coast. Although they are best known for their popular air show performances, they also participate in community events and local parades.
You can watch the Blue Angels practice sessions at the National Aviation Museum on most Tuesdays, where the team members sign autographs and take photos. If you're lucky, their practice route may take them to your house!
Perdido Kids' Park
This attraction is far from the average kids' park. The towers, swings, and replica Blue Angels airplanes make visiting Perdido Kids' Park a unique experience.
Apart from these features, you will also find the standard picnic areas with barbecues and tables. Additionally, a misting station beside the toddler area offers welcome relief from the afternoon sun.
Johnson Beach
Although Pensacola Beach is popular with the locals and easy to get to from neighborhoods near the base, Johnson Beach is another favorite with military families. Because it is a registered national park, there is an entrance fee.
However, the park administration waives the fee for military members and their families. You can make the trip to the Beach in under a half hour from the base.
5 Great Neighborhoods Where You Can Find Houses for Sale Near Training Center Corry Navy Base
Pensacola gives you the choice of many exciting and convenient places to live, mainly if you prefer a waterfront lifestyle. Kickstart your search for houses for sale near Training Center Corry Navy Base with our top 5 neighborhood picks:
East Hill
Situated on a bluff overlooking Pensacola Bay, East Hill is one of the city's oldest and most historic neighborhoods. This area is well-known for its tree-lined streets and Victorian-style houses, giving it a distinctive small-town feel. During the late 1800s, the wealthier residents of Pensacola came here and built homes on high ground.
Today, the neighborhood is a charming collection of craftsman homes, grand estates, craftsman homes, and several waterfront properties featuring Spanish-influenced architecture.
Residents of Bayview Park can enjoy playgrounds, a dog park, tennis courts, and a walking trail on the bayou. There are other pocket parks scattered around the neighborhood. Moreover, 12th Avenue has several local businesses, including restaurants and a brewery.
Students living in East Hill can attend Cook Elementary School or public schools within Escambia County School District. There is also the Montessori School of Pensacola if you prefer a private school.
Tiger Point
Tiger Point is situated on the peninsula that separates Santa Rosa Sound from Pensacola Bay. Known for its proximity to the Tiger Point Golf Course's panoramic views of the Gulf of Mexico, this neighborhood has a unique rural feel. According to Niche, this neighborhood is Pensacola's second-best neighborhood to raise a family.
The residents have access to a local park and sporting association for baseball, football, soccer, and softball. The Beach borders Santa Rosa Sound, a 33-mile-long stretch between Santa Rosa Island and the mainland.
The subdivisions within Tiger Point expanded with time through further development and construction phases over the years. Although the area's homeowners association regulates the architectural review requirements for the neighborhood, you can still find diverse styles of homes at Tiger Point.
Notable places to find homes in this area include Willow Wood, Tiger Lake, Sawgrass, Oak Pointe, Lions Gate, Champions Tee, and Champions Green.
Gulf Breeze
Gulf Breeze is an affluent neighborhood of roughly 6,000 residents located at the end of the Fairpoint peninsula. Pensacola Bay and the Santa Rosa Sound border the community. Gulf Breeze features a quaint central area containing restaurants and mom-and-pop shops. Besides houses that date back to the 1960s, you can also find some of the most beautiful waterfront homes here, thanks to its 18 miles of pristine Beach.
For the same reason, one of the most significant benefits that residents of this community enjoy is an abundance of waterfront and outdoor activities. The Beach is picturesque, with turquoise waters and white dunes. You can also watch the wildlife at the Brackenridge Nature Trail or take your family boating in the bay to see dolphins. The Naval Live Oaks section of Gulf Islands National Seashore is directly east of Gulf Breeze, isolating the community from other towns in Santa Rosa.
This area has its school district called the Gulf Breeze Schools. This district has three elementary schools, a middle school, a high school, and a charter school, with an average student-to-teacher ratio of only 20:1.
Oriole Beach
Oriole Beach is an unincorporated community well-known as one of the most desirable places to live within the Pensacola metropolitan area. Situated on Fairpoint Peninsula, the neighborhood bordered by Tiger Point and Naval Live Oaks Nature Preserve began life as a sleepy fishing retreat with a handful of cottages.
This area is popular with the locals for its fishing, bird-watching, and swimming opportunities. The site also has the Childers Trail, a 28-mile bicycling track looping around the peninsula. Pensacola Beach is only three miles south of the neighborhood. Although Bay Street is the area's main street, it is not developed with dining or stores, so residents go to Tiger Point to shop for their daily necessities and groceries.
There is only one elementary school within Oriole Beach, but students quickly access public schools in the nearby Santa Rosa County School District.
Belmont-DeVilliers
Belmont-DeVilliers is a historic central Pensacola neighborhood renowned for its shotgun houses, bungalows, and tree-lined streets. This area served as a center for the African-American community during segregation.
Today, Belmont-DeVilliers has preservation guidelines established to blend the community's revitalization with the maintenance of historic architecture. The plans call for a walkable neighborhood that maintains long-standing cultural traditions.
The Five Sisters Blues Cafe is integral to the Belmont-DeVilliers business and cultural tradition, including restaurants, cafes, art galleries, and clothing stores.
Summary
As a service member, choosing where to live is a crucial personal decision, so you must find the best housing option near your station. If you expect your PCS to be permanent and you like living in Pensacola, you may want to consider the benefits of buying one of the houses for sale near Training Center Corry Navy Base.
There are many quality services online dedicated to helping service people find the best option for their needs.