NAS Jacksonville Navy Base - Military BAH
Phil Ganz
/
8 Min Read
/
Dec 17, 2022
About NAS Jacksonville Navy Base
NAS Jacksonville Navy Base is one of the Navy's best and fastest-growing installations and has been recognized for its excellence on several occasions. This award-winning facility is the third-largest in the country and the largest in the Southeast Region.
Location
NAS Jacksonville Navy Base is a multi-mission base that hosts more than 100 tenant commands. It is located in Duval County, on the west bank of the St. Johns River in north Florida.
This navy base sits on roughly 3,400 acres along the beautiful St. John's River and has over 17,000 military and civilian personnel. This facility is just a 20-minute drive away from the center of Jacksonville.
Specialty
NAS Jacksonville Navy Base promotes, supports, and sustains warfighter readiness. It is the largest navy installation in the Southeast Region.
As a strategic naval air base and industrial complex, this facility supports U.S. and allied forces, focusing on anti-submarine warfare and developing world-class pilots.
History
NAS Jacksonville Navy Base was officially commissioned on October 15, 1940, and it became the core of the Jacksonville Navy complex, including Naval Station Mayport and NAS Cecil Field. Captain Charles P. Mason took command of the station as its first commander.
In the days leading up to the commissioning, Commander Jimmy Grant landed his N3N-3 biplane on the unfinished runway on Sept. 7, 1940. Eleven thousand aircrewmen and 10,000 pilots earned the gold wings during World War II at the station.
As America entered World War II, Jacksonville increased its training and construction efforts. There were three runways over 6,000 feet long, as well as seaplane ramps. Several overhaul and repair facilities, now called the Naval Aviation Depot, were built for the station's planes.
Understanding Your Military Basic Allowance for Housing
If you are about to join the NAS Jacksonville Navy Base and are interested in learning more about Basic Housing Allowance, here is all you need to know about NAS Jacksonville Navy Base - Military BAH.
What Is Military Basic Allowance for Housing?
A Military Basic Allowance for housing compensates you for the cost of accommodation when you don't receive government housing. Your NAS Jacksonville Navy Base - Military BAH is based on your pay grade, location, and if you have dependents. The BAH rates for each location are determined by surveying rental properties in that area.
As an active-duty service member, you can count your BAH as income when applying for a mortgage. So, you can use it to qualify for a VA home loan and use your BAH to pay your mortgage. The BAH allows service members to rent, but some servicemen may be unwilling to purchase a home because they may receive PCS orders anytime.
However, funding your BAH as part of your home purchase budget is a huge advantage. As long as everything goes according to plan, it is a more manageable option if you want to purchase a home. Housing Assistance comes in various forms, all of which help service members meet their housing needs. Among the most common options are:
BAH without or with Dependents - As the name implies, this BAH considers an applicant's dependents when determining eligibility. That said, depending on the situation, a service member with a family will receive more BAH than one without.

BAH-Diff - BAH Diff is available to members who pay child support and are assigned to single-type quarters. However, for a military member to qualify for this BAH, child support must be lower than what they receive as BAH.

Partial BAH - Partial BAH is available to service members living in government housing without dependents. The primary objective of this fund is to cover incidental expenses.

BAH RC/T - BAH RC/T is the component/transit option of the BAH, and it's a special allowance for service members in certain circumstances. For instance, you may qualify for this BAH if you have served less than 30 days on active duty.
Who Is Eligible for BAH?
As a service member assigned to the base, you are eligible for the NAS Jacksonville Navy Base - Military BAH. It is paid to service members living off-base or in private housing. BAH payments cover housing costs, which are generally higher than on-base housing.
How Long Has BAH Been Around?
As of January 1998, the Basic Allowance for Housing (BAH) replaced the Basic Allowance for Quarters (BAQ) and Variable Housing Allowance (VHA).
As part of the old allowance programs, military personnel had to self-report their housing costs annually. However, these results did not represent average housing costs since some service members lived in substandard housing.
According to survey results, they spent less on housing, which led to a lower BAH rate. Instead, the new BAH system considers the entire housing market around military bases.
How Are BAH Rates Determined?
Your NAS Jacksonville Navy Base - Military BAH calculation is based on your rank, location, and whether you have dependents. Generally, many factors affect the rates, so verifying your amount with the DOD is essential.
The BAH allowance is usually higher for military personnel with a higher rank and a more extended service history, although exceptions exist. There is also a higher allowance in major metropolitan areas and regions with higher living costs.
Most service members living in more expensive parts receive higher BAH rates, enabling them to afford accommodation in areas where civilian housing prices cost more.
Uses and Benefits of BAH
Members of the military can use this allowance for several purposes. Usually, military members use their Navy Base - Military BAH to cover their housing costs. You might also use the BAH to pay your mortgage and the remaining funds to cover other expenses and utilities. As you consider how to use this allowance, keep in mind that your rate may change as your family situation or service changes.
Since BAH allowances count as income, they are tax-exempt. Lenders may gross up your income when calculating your pre-tax amount to qualify service members receiving tax-exempt DoD income for a higher loan amount. For instance, if your entitlement is $2,500 per month, you can gross it up by 25%, making your monthly qualifying income $3,125. This benefit is only available to veterans.
Although BAH rates change yearly, the Department of Defense offers a rate protection program to ensure your BAH stays the same. However, your rates may change if you receive a pay grade reduction, transfer from your duty station, or modify the status of your dependents.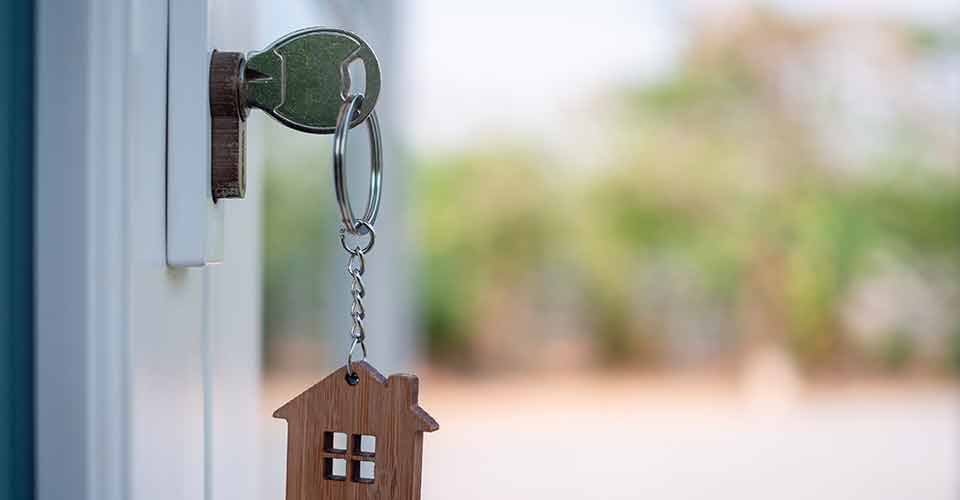 What It's Like to Live Off a Military Base?
Several factors determine whether you should live within or outside the NAS Jacksonville Navy Base, and there is no one-size-fits-all answer.
However, as you weigh the pros and cons of living each option, consider these five reasons for living off-base:
Save On Your BAH
There are many good reasons why living on base can be affordable. After all, living in government housing on NAS Jacksonville Navy Base grounds gives you access to healthcare and gas without leaving the base. However, there are a few housing options on base, and you pay for what you get.
In contrast, you can find a place off base that won't break the bank. You can live comfortably and save money in affordable neighborhoods near NAS Jacksonville Navy Base.
Maintenance
Undoubtedly, the maintenance of a home is a crucial part of keeping it in good shape. It extends the life of systems such as heating and ventilation, reduces mold growth, and improves comfort in your home.
Unfortunately, some military housing facilities on bases do not always receive the attention they need, and it's not surprising that some government housing is prone to pests and mold.
You do not need to live in deplorable conditions while at NAS Jacksonville Navy Base. Alternatively, if you are on permanent duty, you can find an off-base house and keep it in good condition by regularly maintaining it.
A Chance to Run a Home Business
If the officials at NAS Jacksonville Navy Base deny you permission to operate a home business, it won't matter how much small business insurance you have. In most cases, you must submit a formal application for a home business, but your application may not be approved.
Especially if it violates the rules of the military's Morale, Welfare, and Recreation (MWR) office or if it is a service that the exchange service can provide. Living off base is the only way to guarantee that you can operate a home business.
Convenience
Like most military bases, NAS Jacksonville Navy Base adheres to strict rules. For example, you must have a veteran or military ID, a valid driver's license, and an insurance card to drive on base. You must also get an entry pass each time you have a visitor.
Not forgetting that you can't live with any other person who is not a close family member unless they are a caregiver. To cut a long story short, you're better living off base if you have frequent visitors and want to make your home accessible for them.
Pet Ownership
Do you have a pet? You may be unable to keep them on base when you transfer to the NAS Jacksonville Navy Base. Most bases have strict rules for pets, and this facility is no exception. For instance, military and civilian personnel are prohibited from bringing animals to their duty locations unless there are official reasons for doing so.
That said, a facility may permit you to bring along a service animal for guidance if you are disabled. Furthermore, regulations may allow you to have a pet as a therapy or comfort animal if you need one. It is important to note that you must have a documented need for the animal to enjoy this exception.
Finding an off-base home can be a good idea if you prefer living with your pet for any other reason. This is especially true if you have a Chow or Pitbull, considered safety hazards by most military facilities.
Landscaping and Yard Use
It is common for military bases to have strict rules about which items may be kept in the yard and how frequently to mow the grass around your house. Even though some off-base neighborhoods may have similar laws, they are much less common and rarely enforced with the same degree of strictness.
For instance, you won't be permitted to install an above-ground pool in military housing, while you won't have a problem installing one in off-base neighborhoods. You can do whatever you want with your yard if you live off-base.
House Hunting Process for Military families Living Off Base
Are you planning to buy a home near the NAS Jacksonville Navy Base? No matter whether you are a seasoned real estate professional or a first-time buyer, these steps can help make the process easier:
Get your finances in order
When you are buying a home, preparing your finances in advance can prove crucial. Before looking at different homes, creating a realistic budget is always helpful, and the best place to start is with your basic housing allowance. Besides, as you try to balance your budget, you can get a mortgage pre-approval.
The NAS Jacksonville Navy Base - Military BAH can help you finance your home purchase through a VA loan, which is available for veterans or active military personnel. Getting pre-approved for a VA loan narrows your search by giving a better idea of the properties you can afford without much hassle. With a realistic budget, you can cultivate financial security while staying within your means.
Consider your needs
It's no secret that military families spend much time on the road, but most military personnel find house hunting quite daunting. Would you like the whole process to be as simple as possible? The trick is to determine what you want and need. While you have no control over your location, you can control other housing aspects.
Start by asking yourself a few questions before looking for a house. Do you want to live in a rural setting or the suburbs? How many bedrooms and bathrooms do you need? Finding the right fit requires understanding your needs and, ultimately, your lifestyle preferences will help you determine your ideal home. Your budget will also help you decide which features and amenities are within your budget.
Work with real estate professionals
Are you planning to move a long distance? Consider hiring a real estate agent that you trust. Local real estate agents can provide more information about the neighborhoods near the NAS Jacksonville Navy Base. These experts can guide you through a market that is constantly changing.
With the help of these agents, you will be able to find homes that offer the necessary amenities, and they will also assist you in negotiating better home prices. Leave it to the pros to worry about house hunting while you take care of other moving-related tasks.
Involve your kids
Your children are also crucial to the success of the move to NAS Jacksonville Navy Base. A kid who prefers stability will have difficulty adjusting to a new environment every few years. Make the transition less stressful for your children by including them in the moving process. Let them express their opinions about your move, which helps in making them feel less anxious.
Even if your children are too young to make specific recommendations, consider finding a house close to playgrounds, schools, or kid-friendly recreational centers. Access to recreational activities will make your new home more comfortable for your children.
Military Basic Allowance for Housing - Conclusion
The NAS Jacksonville Navy Base - Military BAH, available to service members, is a great way to pay for your off-base housing and some utilities. You can take advantage of your BAH by applying for a VA loan and purchasing your dream home. The good news is that your Basic Allowance for Housing can partially or fully pay the VA loan.
Find out your eligibility for BAH benefits, follow the house-hunting tips to find a home, and talk to a VA lender about your affordability before buying a house.