NAS Key West Navy Base - Military BAH
Phil Ganz
/
8 Min Read
/
Dec 10, 2022
An Overview of NAS Key West Navy Base
NAS Key West plays a vital role in naval training, particularly anti-submarine air support. The base also supports surveillance radar, drug smuggling prevention, weather forecasting, and marine research and development.
Location
As the second-largest tropical island in the Florida Keys, Boca Chica Key is home to NAS Key West Navy Base. The city of Key West lies at the southernmost point of the continental U.S., roughly 93 miles from Cuba.
Specialty
This Navy Base facility provides operational and readiness support for the Department of Homeland Security, Department of Defense, federal agencies, National Guard units, and allied forces.
The station also hosts several tenant commands, including fighter squadrons, Joint Interagency Task Force South, and the U.S. Army Special Forces Underwater Operations School.
Air facilities
Key West's Boca Chica Air Field features three asphalt runways accessible via taxiways. The first runway is 3,048 meters long and 61 meters wide, while the remaining runways are 2,134m long and 46m wide. In February 2005, the navy base replaced the 50-year-old air traffic control tower with a new tower.
Other facilities
NAS Key West Navy Base is the U.S. Navy's tactical aviation squadron's central training station. The naval air station has nearby aerial ranges that allow trainees to practice maneuvers shortly after takeoff. The station also has a state-of-the-art tactical combat simulation system to monitor and capture combat aerial maneuvers.
History
Key West became home to a U.S. anti-pirate squadron in December 1832, while Mallory Square became a naval base the following year. During the Civil War, the U.S. Navy built a blockading squadron in Key West, and due to this, the government had to expand the naval base by moving the whole Atlantic fleet to Key West amid the Spanish-American War.
There was little naval activity until the First World War when the activities increased following the opening up of a naval submarine base at Truman Annex. As part of its mission, the submarine base was responsible for supplying oil to the U.S. fleet and preventing German ships from reaching Mexican oil supplies.
1917 was a pivotal year for NAS Key West, with the construction of the future Marine Corrison Facility beginning on Trumbo Point Annex in July. In September of that year, Key West hosted its first Naval flight. As of December, the Navy Air Base Key West became operational under the command of LT Parker.
The end of the First World War saw the demolition and relocation of many facilities at Trumbo Point, with the closing of the submarine base and the air station. In 1940, the base became a Naval Air Station, and NAS Key West continued to serve as a training base after the war and played a crucial role during the Cuban missile crisis in 1962.
From the 1960s to the 1970s, NAS Key West served as a training ground for helicopters and airborne antisubmarine warfare. The climate and location of Key West made it an ideal place to conduct these types of exercises. NAS Key West was also home to Fighter Squadron 45 during the 1980s and 1990s.
Despite its success and important role in military history, NAS Key West was decommissioned in 2001 and renamed Naval Air Facility Key West, but this change was short-lived. In 2003, however, the base was upgraded and reinstated to its former status as NAS Key West.
Understanding Your Military Basic Allowance for Housing
Basic Allowance for Housing is a tax-free allowance for military members to cover housing expenses while living on or off base. You may use BAH to rent a home or pay your mortgage.
What Is Military Basic Allowance for Housing?
The military Basic Allowance for Housing significantly reduces the stress of housing expenses for a service member. The allowance covers almost 95% of your monthly rent. Several factors determine how much military BAH pays you to receive. Among these are your rank, the number of your dependents, and the average rental rate at your base.
There are different categories of BAH to cater to a wide range of service members, including those living on base to cover their housing costs. Here are the various types of housing allowances available to service members:
Partial BAH
Partial BAH is available for service members living on base, barracks, or temporary government housing. Though your amount may be less than the standard BAH, you can comfortably pay your expenses.
Living on base doesn't lock you out from receiving your BAH, and the partial BAH caters to service members living in government housing without dependents.
BAH Reserve Component
Also known as BAH-type 11, the exciting part about this BAH is that it doesn't consider your location when determining your rate.
Instead, it focuses on the number of dependents and your rank. This BAH is accessible for National Guard service members who have not been on active duty for more than 30 days.
BAH-Differential
BAH-differential is available for military personnel living in government housing and making child support payments. Notably, this BAH is not available for those paying less in child support than they qualify for.
In the case of military divorces, the BAH-differential often determines the rates, although many other factors may affect these rates, especially court decisions.
Who Is Eligible for BAH?
Military service members have limited housing options, including barracks, on-base housing, and dormitories. For this reason, the military authorizes service members to live off-base and receive Basic Allowance for Housing.
Recruits participating in basic training or technical school are only eligible for BAH if they have dependents. The rate of BAH varies according to the dependent's location.
How Long Has BAH Been Around?
The BAH has been around since January 1998, replacing the Basic Allowance for Quarters and the Variable Housing Allowance. The previous allowance programs required military personnel to self-report their housing expenses in a survey annually.
However, the survey results did not correctly represent housing costs since some military members opted to live in substandard housing.
As a result, the figures showed the service members paying less for housing, which lowered the BAH amount. The current BAH considers the housing rates in an area to determine the BAH rate.
How Are BAH Rates Determined?
The Military Basic Allowance for Housing aims to assist service members in finding decent housing that matches the cost of living in a specific area when military housing is unavailable. The following are the factors that determine your BAH rates:
Location
A service member's Basic Allowance for Housing differs depending on the average rent estimate in your duty location. The government uses zip codes, Military Housing Areas (MHAs), and data about city rents and housing costs.
Dependents
The BAH rates fall into those with dependents and those without. Though the number of your dependents has no bearing on your final BAH amount, military personnel with dependents usually receive more BAH funds because a family requires more space than an individual.
Rank
Generally, BAH increases with pay grade. But active-duty reservists usually receive a BAH because they are presumed to have civilian obligations, such as a mortgage.
Uses and Benefits of BAH
You can live independently at a price you can afford. BAH gives you the freedom to live off base without having to worry about the additional costs that come with it. You don't have to be tied to military housing and avoid the hassle of a long waiting list by finding a house that meets your family's needs.
How far your BAH goes depends on the price of your home. In most cases, you can cover your mortgage payment fully and even have money left over to pay other bills, like HOA dues or utilities. Most lenders also accept and consider BAH as an income source, so you can use your BAH to apply for a V.A. loan and purchase a home.
Still, on mortgages, you may be able to gross up your entitlements as military personnel and buy a house. For instance, if you receive monthly entitlements of $2,500, you can increase it by 25% to reach a monthly qualifying income of $3,125, a benefit available only to veterans.
BAH also considers the cost of utilities and the rental market data in your area when stabilizing rates. By applying for the Individual Rate Protection, service members are not penalized for decreases in rent prices. BAH will not change the amount you receive if your status remains the same.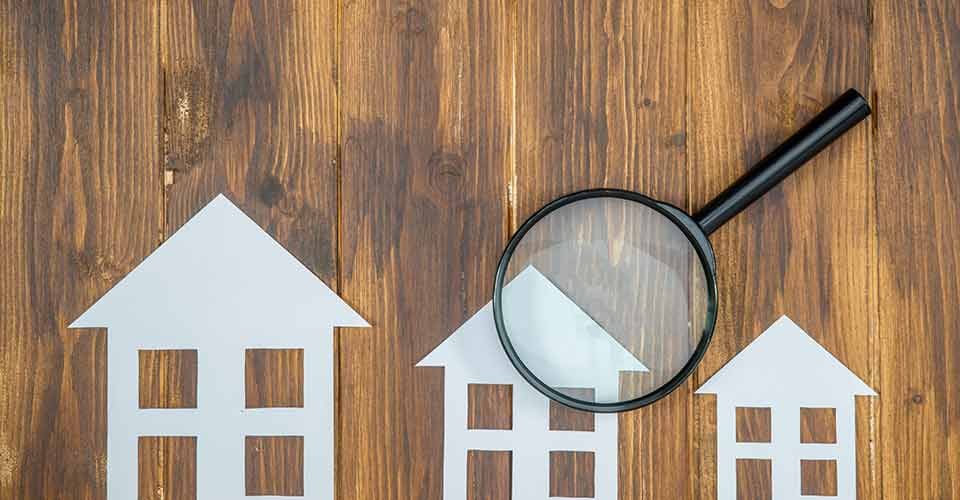 What It's Like to Live Off a Military Base?
Once you receive your Permanent Change of Station orders, you may wonder what to do next. One of the most pressing questions is, where should you live? Are you going to live on base or off base? Living on or off base is a challenging decision. But knowing the pros of living off base can help you decide if it is the right option.
Living off-base can be a good option for military families, especially if there is a long waiting list at your base or you want the freedom to choose where you live. You can find a house off-base that meets your housing needs while still being affordable for your family.
Life away from the military
Living off base gives you some distance from the military community and doesn't restrict your activities on base. Still, it allows you to establish relationships with individuals who do not share your military affiliation.
Homeownership is an option
Of course, privatized military housing isn't for sale. But living off base opens the door to investing in real estate and building your portfolio.
Then, when you're ready to move, you can either sell the property for a profit or lease it to generate passive income.
A more comprehensive range of housing options
Living off-base allows you to choose the neighborhood and the amenities that best suit your needs. Are you looking for a condo or a single-family home?
Do you want a pool, yard, or gourmet kitchen? Living off base offers you the opportunity to tick everything off your wish list.
Potential savings
Most of the time, you spend your entire BAH on base housing. The best thing about living off base is that you may look for a home below what you receive as BAH and save the balance.
Alternatively, you can opt to find a roommate and cost-share the rent. Be sure to factor utilities into your budget when searching for homes in the area.
Involvement in the local community
It is challenging to be a part of a community outside of a base when you live on base and everything you need is around you. Sometimes it feels suffocating and isolating.
So, living off base offers you a chance to get involved in the local community as you walk around and interact with local businesses and your neighbors.
House Hunting Process for Military families Living Off Base
The house-hunting process is exciting, especially if you want to become a homeowner. While building your financial profile, you may have saved up for a down payment for several years.
Unfortunately, it can be a long and challenging process for some, incredibly unprepared. Here is the house-hunting process to prepare you to find the right house.
Make sure your finances are in order
The first step is to organize your finances, and then you can begin the V.A. home loan application process. This home loan is available to military members, and the Veterans Administration guarantees it.
Many benefits come with V.A. loans, including lower interest rates, higher loan amounts, and savings on down payments and closing costs. A VA loan is often available without making a down payment.
A mortgage lender will evaluate your viability as a borrower after you submit some paperwork on your financial status. Upon reviewing your documents, your lender will pre-approve your loan application and estimate your loan amount. This amount will assist you in finding homes within your budget that meet your needs.
Think about what you need
Before you begin your search, list the essential features that are a must-have in your home, such as the number and size of bedrooms, the size of your yard, and the number of floors. Some owners may be willing to take on a fixer-upper, especially if the price is low, whereas others want a move-in-ready home.
If the house you get doesn't meet your checklist, consider compromising if it's affordable and in the location you want. Be flexible enough to accept that there is no perfect house; sometimes, you must settle for what is available.
If you are looking for a home long distance, you can only do it with an experienced agent. The real estate agent you choose should be someone you can trust and who understands military clauses and V.A. loans to make the process go smoothly.
With their knowledge of the area, they can give you a more comprehensive selection of houses to look at and find something you'll love.
Get your kids involved
Children often have little or no involvement in moving preparations, making the process confusing and stressful. When you involve your kids in house hunting, they will feel at ease and excited about moving. Explain why you are looking for a new home and find the features they value most.
Choose a home that meets your children's needs, and ensure they understand your final decision will rely on their input.
Military Basic Allowance for Housing - Conclusion
The Basic Allowance for Housing significantly reduces the financial burden for military service members. You qualify for a V.A. home loan as a service member, and your BAH will likely cover your monthly mortgage payments.
Take advantage of your BAH by living off base, and get a better housing deal for your family with lower costs, larger units, and more amenities.