NAS Pensacola Navy Base - Military BAH
Phil Ganz
/
8 Min Read
/
Dec 08, 2022
The base is located on Pensacola Bay, across from downtown Pensacola. Today, it is home to more than 17,000 active duty personnel and 5,000 civilian employees. The base has three runways - a 01/19 7136-foot long runway, a 07L/25R 8001-foot runway, and a 07R/25L 8000-foot runway. Also, NAS Pensacola trains students in all military branches, including the US Coast Guard and other agencies worldwide.
Military Basic Allowance for Housing (BAH)
Basic Allowance for Housing (BAH) is a monthly payment made to military personnel as housing compensation based on the regional civilian housing market. The amount of BAH you receive is determined by your pay grade, dependent status, and the zip code of your posted location.
In 1998, the Department of Defense (DoD) authorized a basic allowance for housing (BAH) for service members when government housing was unavailable. The Department of Defense (DoD) believed that it was crucial for service members to have a place to live that suited their individual needs and that the government should contribute to housing costs.
Later, the DoD made BAH available to all service members, regardless of whether government housing was available. The DoD felt that this would help service members find housing that best suited their needs and would also help with retention and recruitment. Since then, the DoD has made several changes to the BAH program.
Significance of Basic Allowance for Housing
The primary reason for the BAH program is to help offset some of the costs associated with obtaining housing in your area of duty. BAH rates are based on two factors - average rental costs in specific locations and average "basic" utility costs in those areas.
If you're stationed at an overseas location, BAH rates are adjusted annually based on changes in housing costs. However, suppose you're stationed in CONUS (the Continental United States). In that case, BAH rates don't change unless there's a significant shift in local housing prices, even if it's been years since your last promotion or relocation. If this happens, you'll receive a one-time increase called a "COLA" (cost-of-living adjustment).
How Basic Allowance for Housing Works
Basic Allowance for Housing (BAH) rates are calculated based on your duty station) rather than your residence), dependent status, and your pay grade.
BAH is not based on the location of residence because service members may live in one location but be stationed in another. For example, a service member may live in San Diego but be stationed in San Francisco. In this case, the service member would receive BAH for the San Francisco area, not the San Diego area.
If the service members' residential area was used as the basis for BAH, members could choose those areas with high BAH, leading to a member living far from the station. Therefore, it was agreed that the member's residential location wouldn't act as the basis for BAH. Therefore they could choose their residential locations yet receive BAH based on their duty location.
BAH isn't just for service members who live in on-base housing. Eligible service members who live in off-base housing can receive BAH to help cover the cost of their rent or mortgage. Your BAH will be used to cover the cost of your on-base housing.
If you're eligible for BAH and you're living in on-base housing, you don't have to worry about paying for your housing. If you're eligible for BAH and live in off-base housing, you'll need to budget for your housing costs.
The BAH rates are set by the Department of Defense and updated every year to take into account the changing cost of living in each location. BAH is an essential benefit for service members, as it helps offset the cost of housing.
The military men stationed in the more expensive parts of the country as their duty stations usually receive a higher BAH rate. This gives them an edge in the competitive civilian housing market.
When calculating BAH for a given area, it is essential to remember that it indicates how much housing costs. The amount is not based on a member's expenses. You may also receive a COLA (Cost of Living Allowance) in locations with higher living costs.
BAH rates change every year. The rate change takes into account the expenses of renting a home. Rental costs typically fluctuate between 2% and 5% annually, with "hot" regions seeing changes ranging from 5% to 10%. Housing allowances often adjust in line with this. Usually, adjustments to basic housing allowances are not significant.
Fortunately, the Defense Department has implemented rate protection, which stops your BAH from decreasing unnecessarily. Unless you receive a pay grade drop, change duty station, or experience a change in dependent status, your BAH rate remains the same.
This is also an advantage when it comes to VA loans. The protection increases the lender's confidence that you will receive the allowance in the future, making it easier to qualify for a mortgage.
How to Make Use of Basic Housing Allowance
You must determine the housing market rates if you want to use your BAH to qualify for a mortgage. Also, you will need to calculate the amount you can part with from your monthly salary to increase your purchasing power.
For example, if your duty station is Fort Campbell, you will enjoy a BAH of $1200 as an E-4.
With just $1,200, you could buy a house for approximately $200,000. This is solely based on your BAH rate. If you can divert $300 from your monthly salary to cover your mortgage, your monthly mortgage payments will be $1500. Your purchasing power rises to $300,000 simply by injecting the extra $300.
It's crucial to realize that BAH might not fully cover the mortgage. This means you don't have to push your BAH to the limit. Depending on your mortgage costs, BAH may be left over each month to pay for household expenses such as utility bills.
Basic Allowance for Housing and VA Loans
The Department of Veterans Affairs (VA) offers a housing allowance to eligible veterans and service members to help cover the cost of housing. The allowance is based on the local market rent for a suitable dwelling, the veteran's family status, and the number of dependents.
In addition to the housing allowance, the VA also offers home loan guarantee benefits to eligible veterans. These benefits can help veterans purchase or refinance a home with a low-interest loan. VA home loans are available to veterans, service members, and eligible surviving spouses.
Service members may use their BAH to pay rent, mortgage principal and interest, property taxes, and insurance. BAH can also be applied to electric, gas, or water bills if the service member pays them directly. But it's worth noting that BAH may not cover all your mortgage payments.
VA loans are available to service members who cannot afford current home prices and cannot meet monthly mortgage payments. VA loans typically do not require down payments, and there is no appraisal requirement as long as the member shows proof of BAH allowances through their monthly payment.
Not all military personnel are eligible for this benefit; some restrictions exist on who qualifies for a VA loan. Here are some basic guidelines on who qualifies for a VA loan:
Veterans who have served on active duty in the U.S. Armed Forces during wartime for at least 90 consecutive days.

Members who have been on active duty for at least 181 days during the peacetime.

Members of the National Guard who were activated while serving under Title 32 status for a period of up to 90 days, of which 30 should be consecutive.

A spouse of a veteran who was disabled or died in the line of duty, or as a result of a service-related injuries.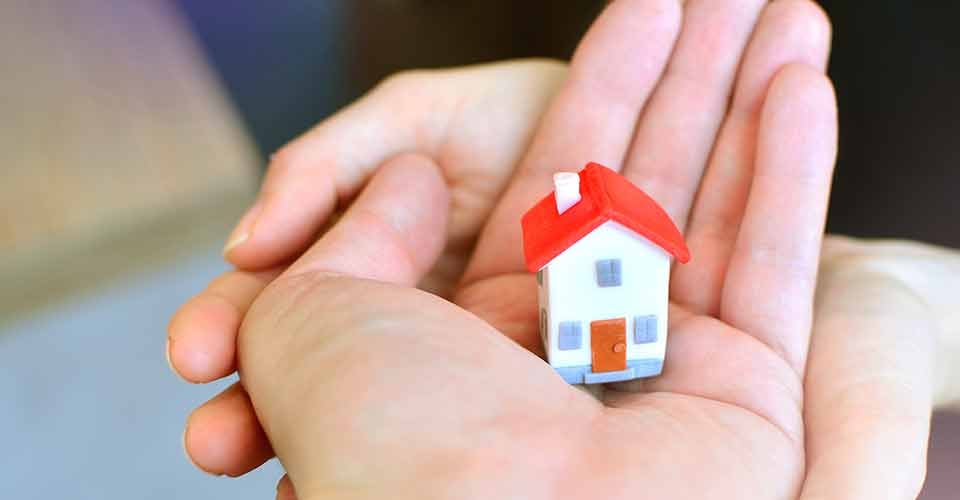 The House Hunting Process
If you're a veteran or a member of the armed forces, searching for a home may not be as easy as it is for non-military people. Military benefits such as the Basic Allowance for Housing (BAH), temporary on-base housing, and duty location may impact your home search.
Here are some essential tips you should know before starting that home-buying journey:
Get Pre-approved for a Mortgage
You need to get pre-approved for a mortgage to help increase your chances of getting a house. Multiple documents are required for pre-approval, which can take a long time.
Before starting the application, ensure these documents are ready to be sent to the VA. Check the Veterans United website for a list of the required documents.
Work With a Realtor
When you're ready to start house hunting, you may not have the time to become familiar with the duty location you've been sent to. Therefore, you need a realtor who can check out houses on your behalf and represent your interests well. Here are a few reasons why working with a realtor can be beneficial:
Realtors have access to more listings in the location.

Realtors can help you negotiate a better price on the home you want.

Realtors can offer advice and guidance throughout the home-buying process.
If you're considering working with a realtor, be sure to choose one that you can trust and that has your best interests in mind. With the help of a professional, you can find the perfect home despite service engagements.
Take your Time
When looking for a new house, it's essential to take your time and find the right fit for you and your family. There are a lot of factors to consider, and rushing into a decision can lead to regret later on.
One of the most significant benefits of taking your time when house hunting is that you'll be more likely to find the perfect home for your needs. You'll have time to view multiple properties, and you can take your time to weigh the pros and cons of each one. You can also use this time to understand the market and compare prices better.
Another reason it's good to take your time when house hunting is because it can help you avoid mistakes. Rushing into a decision can lead to buyer's remorse, and you may not be happy with your new house.
Types of VA Loans
Here are several types of VA loans service members may consider:
VA Purchase Loan
A VA purchase loan is a type of loan that allows you to purchase a home. The lender will loan you the money to buy the home, whether it is new construction, a duplex, a single-family home, a condominium, or a manufactured home.
A VA purchase loan can be used as an advantage if you want to buy a home but don't have much saved up for a down payment.
VA Interest Rate Reduction Refinance Loan (IRRRL)
The VA Interest Rate Reduction Refinance Loan (IRRRL) is another VA loan where a military member wants to refinance their current mortgage at a lower interest rate.
With an IRRRL, your monthly payment will be adjusted downward. Therefore, IRRRL loans are only available for veterans who have an existing loan and want to acquire favorable terms.
VA Cash-Out Refinance
A VA cash-out refinance a home loan allows you to access your home's equity and pay off your existing mortgage. It's also known as a VA home equity loan, or VHA, and can be used to pay off any mortgage, including private mortgages.
Your lender will look at your current monthly payment amount from the VA loan you have with them and then determine what the new monthly payment would be if you were paying from the proceeds from refinancing. The difference between these two amounts is the amount that will go towards paying down debt instead of making payments on your existing mortgage.
VA Energy Efficient Mortgage
The Department of Veterans Affairs (VA) has a program called the Energy Efficient Mortgage (EEM), which helps service members, veterans, and eligible surviving spouses finance the cost of energy-efficient improvements on their homes.
The EEM allows borrowers to finance the cost of these improvements into their overall loan amount, which can help make energy-efficient improvements more affordable. The VA also offers up to $6,000 for qualified energy improvements for illegible members.
Advantages of VA Loans
When you are considering VA loans based on your BAH, you're looking to enjoy the following benefits:
$0 Down Payment
The VA loans also have a benefit that many other mortgages don't have since the government designs them to help veterans tap into the civilian housing market. The VA loans don't require a down payment, which means you can still get a loan with little or no money saved up.
VA loans are the best way to address this if you have been considering getting a mortgage but have been putting off the decision because of a lack of funds.
No Mortgage Insurance
Another advantage of the VA loan is that no mortgage insurance is required. This means you won't need to pay an additional fee for your home purchase, saving you thousands over time.
Flexible Credit Guidelines
The VA loan does not require credit scores when qualifying for a mortgage. Instead, they only require a Certificate of Eligibility (COE) to prove that you meet service requirements.
Although different lenders will fix their minimum credit rates, the VA will only use your BAH to assure lenders of your ability to repay. This allows many more veterans to qualify for VA loans than they would otherwise be able to do with conventional mortgages.
However, VA requires veterans to maintain residual income. The goal is to ensure the borrower has enough money to live on while repaying the mortgage.
Lowest Fixed Interest Rates
Because the VA guarantees that COE backs these loans, lenders are willing to offer meager interest rates. This means qualified veterans have access to some of the lowest interest rates available today when buying a home or refinancing an existing one.