NAS Whiting Field Navy Base - Military BAH
Phil Ganz
/
8 Min Read
/
Dec 18, 2022
Here's what you need to know about the basic housing allowance and how to use the package. And if you're thinking about living off base, you'll learn how renting a cheaper house near the NAS Whiting Field Navy Base can help you save on your housing allowance.
About the NAS Whiting Field Navy Base
The Naval Air Station Whiting Field is a training base in Milton, Florida. Sitting on a 12,000-acre parcel, the base initially began as a training institution for US Navy pilots. It remains a fully functional training base with three active airfields.
History of the NAS Whiting Field Navy Base
The Naval Air station derives its name from William Whiting, a former naval commander who served in the Civil Aeronautics Bureau. William first served as a submarine commander before switching careers to flying. His experience as a military pilot would then become a vital asset in the First World War.
The NAS Whiting Field Navy Base traced its origin to the early 1940s when it was an expansive, bushy field. Upon commissioning in 1943, the area transitioned into a military airfield to support the US Navy operations.
At the climax of the Second World War, the Naval Air Station was a central training pillar for military aviators, with an estimated fleet of 240 aircraft.
Due to its rising popularity, the Naval Air station stood out as the first training facility for naval fighter pilots. By 1970, the training base became an all-inclusive facility, incorporating fixed-wing and rotary-wing pilots.
NAS Whiting Field Navy Base is the world's busiest military airbase, supporting over a million flights annually and churning more than 1,200 pilots.
Military Basic Allowance for Housing (BAH)
The Basic Allowance for Housing (BAH) is a monthly stipend given to qualified service members to bridge the gap in the housing shortage. If you're serving in the military, you can use this lucrative package to pay your monthly rent or offset your mortgage.
The best aspect of the fund is that it is secured against dropping rates, courtesy of a rate protection policy. Under the procedure, you're assured of a stable BAH rate, provided you don't change your duty station or dependency status.
The housing stipend is primarily tax-free but varies across different ranks in the military. So what makes the difference in housing allowances?
Geographical Location
BAH varies by geographical location, with soldiers based in metropolitan areas earning higher than their counterparts in bases around the rural areas.
For example, if your base location is around Mississippi, your BAH will be less than your colleague within San Francisco since the latter has a relatively higher cost.
Pay Grade
The primary housing stipend varies across various military ranks. High-ranking service members with many years of service generally receive a higher housing allowance than those in the lower grades.
A private soldier will, no doubt, receive less than a five-star general regardless of whether they're serving in the same military base.
Social/ Dependency Status
Your social status largely determines the amount of BAH allocation you'll receive from the government. You'll receive a higher BAH if you have dependents, spouses, or children than soldiers without dependents or spouses.
How the Basic Allowance for Housing Works
The US Department of Defense determines the respective BAH allocations for all eligible service members. In addition, the department sets a minimum BAH rate revised annually.
Although the rates are subject to an annual change, the Defense department caps a maximum rate to prevent your BAH from dropping.
However, your BAH rate could still drop if;
You change your duty station.
You no longer have dependents.
Your pay grade drops.
Types of Basic Housing Allowances
Service members can earn the basic allowance for housing under different categories. The significant types of housing allowances include;
Partial BAH
You are entitled to a partial allowance if you stay on base or in military barracks. The package will, however, depend on your rank and the location of the duty station.
Differential BAH
The BAH Differential is a suitable housing package if you live in a government house and pay child support.
BAH Reserve or Transit
Are you a military officer on overseas deployment? Or are you a reservist on short-term assignments in the military? If yes, you're eligible for the BAH reserve housing allowance.
Unlike other housing allowances, the BAH reserve doesn't vary with rank or location but is uniform for all qualified beneficiaries.
Who is Eligible for the Basic Allowance for Housing?
BAH offers the best relief for service members where government housing is unavailable or insufficient.
If you cannot get government housing while in active service in the continental United States, you qualify for the housing stipend.
Similarly, if you're working overseas on any military duty, you will receive a housing allowance based on the number of your dependents.
The housing allowance is also available to new trainees undergoing basic military training if they have dependents.
Uses of the Basic Allowance for Housing
The primary housing allowance is an invaluable financial kickback for service members. Generally, you can use your housing stipend in three ways as follows;
Offset Renting Expenses
You can use the housing allowance to offset your monthly rent if you live off base. Even if you live in an expensive neighborhood, the allowance can cover more than 95% of the rental cost.
Obtain a VA Mortgage
The housing allowance isn't restricted to renting; you can use the package to qualify for a VA mortgage, depending on your paycheck and purchasing power. In qualifying for a VA mortgage, the housing allowance forms an invaluable income toward obtaining the mortgage.
Regarding VA mortgages, you can gross up your allowances to buy your dream home, a privilege only available to veterans and active-duty service members.
How Grossing Up Works
Grossing up means adjusting your non-taxable allowances upward.
For example, if your monthly entitlements amount to $2,000, you can gross it up by 25% to obtain a non-taxable income of $2,500.
When grossing up, lenders consider your gross earnings to determine if you qualify for a VA mortgage. A higher non-taxable income boosts your gross income, earning you a higher loan amount.
Generally, lenders will scrutinize the relationship between your gross earnings and monthly debts to calculate the Debt to Income Ratio (DTI).
Here's an example:
Assuming a monthly tax-free income of $2,000 and $900 worth of debts.
Your DTI will be 900/2000 = 0.45
Gross up the monthly income by 25% to obtain $2,500.
Your new DTI will be 900/2500 = 0.36
By grossing up your monthly income, you can lower your DTI from 45% to 36%.
Pay Utility Costs
Another way to use the housing allowance is by paying utilities. The trick is finding a cheaper house that doesn't consume the whole housing stipend. Having spent the rent, you can use the balance on the housing stipend to pay utilities and other expenses.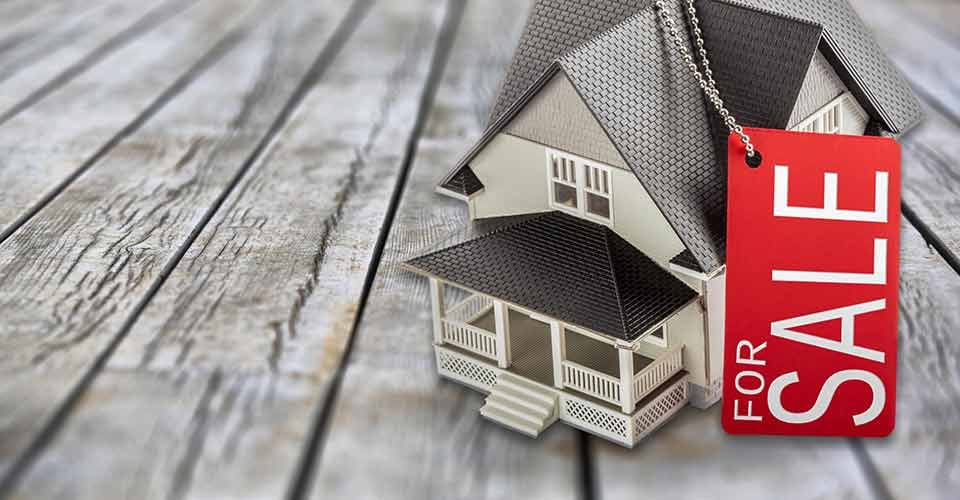 NAS Whiting Field Navy Base - What It's Like To Live Off base
The Naval Air Station Whiting Field is one of the many military bases in Pensacola, Florida. Military personnel assigned duties within the base can find decent houses for rent in nearby cities such as Milton, Destin, and Pensacola.
If you're deployed at the NAS Whiting Field Navy Base, living off base would be an ideal choice because of the following benefits:
Explore the Scenic Views
The military base is strategically situated on the Gulf of Mexico, with eye-catching scenic views. Living off base will give you a lovely sunset view of the sea if you love outdoor adventures.
Over the weekends, you can unwind with your family on the quiet, soothing breeze sweeping across the beaches.
Save Money on Renting
Living off base can be an excellent game changer if you're keen on saving extra cash. First, you'll receive the housing allowance and use it as you wish. Since the military doesn't restrict the type of house to rent, you can find a decent apartment that fits your budget.
Own a Home
Living off base is an essential step towards becoming a homeowner. First, you'll get a monthly stipend to cover your housing needs. Moreover, using the BAH as part of your income, you can qualify for a flexible VA loan and purchase an apartment.
As you own the apartment, you build substantial home equity that will fetch a higher return if you sell the property in the future.
Choose Your Preferred Neighborhood
Living off base gives you a wider choice of communities and houses to rent. You can rent a multi-unit property within your budget if you have a large family. You can choose additional amenities that may not be available in a government-owned house on the base.
Living off base also guarantees added living space for you and your family. A government house may be sufficient to accommodate your family, but if you want a large yard or garage for your cars, living off base would help you nail it.
Exercise Freedom and Privacy
Military bases have stringent rules that you must obey when living on base. For instance, at the NAS Whiting Field Navy Base, serving members cannot keep pets while living in government houses. Moreover, there are stringent policies on hosting guests from outside, which may require you to obtain permission from the commanding officer.
On the other hand, living off base is quite different. You can exercise your rights freely, without restrictions, as long as you don't infringe on the rights of others. Living off base is also the best option to keep a private life away from military matters.
NAS Whiting Field Navy Base - House Hunting Process
You may decide it is time to own or rent a home after many years of living in a government-owned house. Your journey to living off base usually begins by searching for a house, even before relocating.
House hunting can be physically and mentally draining, especially if you're not conversant with your new community. However, with expert tips and the right tools, you can find a suitable home for your family.
Follow the tips below for a successful home hunting around the NAS Whiting Field Navy Base:
Understand Your Housing Needs
The first step to finding the right home is identifying your unique housing needs. If you have a family, discussing it with your spouse and kids is okay, so you find a perfect match. Understanding your needs beforehand guides you toward finding the right home that befits your needs.
While discussing your options, flexibility is also essential since finding a home that matches all your descriptions may be challenging.
Know Your Neighborhood
Successful home hunting incorporates a deliberate effort to understand the neighborhood. Once you identify a specific neighborhood, you should have a brief overview of essential aspects of living costs, crime rates, available amenities, recreation opportunities, and so forth.
A general search on the property websites and other online resources is an excellent way to understand your preferred neighborhood.
Homeownership requires a substantial financial investment. If you're planning to buy a home, you can begin saving up for a down payment or use your BAH to qualify for a mortgage. Regardless of your options, you need to plan for financing early to avoid inconveniences when you find the right home.
Consult a Real Estate Agent
A successful house hunting calls for collaboration with professional realtors. Working with an experienced real estate agent guarantees you a seamless home-hunting process.
A professional realtor will likely have an inventory of homes within the neighborhood to help you narrow down to a suitable choice. The agent will also help you organize a community tour for real-time viewing of the available homes.
Finding an agent who understands military housing options will boost your home-hunting efforts when choosing a realtor.
Schedule a Home Tour Before Moving
Many online websites list houses for sale to prospective tenants and buyers. However, not all dealers who claim to sell property are genuine. Some are in the real estate market to lure unsuspecting buyers into false deals.
If you're looking for a house, it is advisable to tour the property before relocating. A real estate agent can help you arrange a tour of your preferred home. That way, you'll know whether the seller is genuine and offers the right product.
Negotiate the Lease
Renting a house off-base will require you to sign a lease with the landlord. The lease highlights each party's terms, rights, and obligations in the renting agreement.
While some landlords will have a flexible lease arrangement, some may want a fixed lease where you occupy the property up to an agreed period. The downside of signing a fixed lease is that leaving the property before the lease expiry may be tricky if you receive PCS orders to a new duty station.
Experts, therefore, recommend negotiating the lease before moving into the property. A negotiated lease means you can exit the property without infringement if your PCS orders abruptly come.
Final Thoughts
The Basic Allowance for Housing (BAH) was created to facilitate proper housing for service members where government housing is insufficient. True to its promise, the housing package has helped service members rent and own homes without hefty out-of-pocket expenses.
If you're on military duty at the NAS Whiting Field Navy Base but can't find a government house, you can leverage the housing stipend in many ways.
First, you can rent a house with your desired amenities off-base. You can also use the package to boost your income and qualify for a VA mortgage. Another option is finding a cheaper apartment and channeling the balance on your housing allowance to a savings scheme.