New Homes for Sale Near Blount Island Command Marine Corps | Florida
Phil Ganz
/
8 Min Read
/
Dec 19, 2022
The Blount Island Command Marine Corps Base stands out among other bases due to its specialized mission focus - providing logistical support to the Marines whenever they are deployed or on exercises. The base also provides logistical training and support to other service branches when needed.
Additionally, this base provides operational and administrative support to ensure that all Marines have access to necessary supplies and services when out in the field.
The scope of operations at Blount Island Command is vast, ranging from maritime prepositioning ships (MPS) and aviation mission planning systems (AMPS) to cargo deployment operations.
Additionally, the base's combat logistics teams provide tactical repair services for vehicles and equipment used by Marine Expeditionary Units (MEUs). Furthermore, Blount Island Command personnel also serve as liaison officers between shipboard units in near-shore and far-off areas overseas.
A Short History of the Blount Island Command Marine Corps
The Blount Island naval installation was a sight when it opened in 1942. It was proposed in the late 1970s that the military establish a Maritime Prepositioning Force. In 1979, the initiative was launched under Near Term Prepositioning Force (NTPF).
The Navy Military Sealift Command's ships were loaded with supplies and equipment from the NTPF's existing operational supply and force infrastructure (MSC). Diego Garcia served as the home port, with the Philippine Subic Bay Naval Base and the Japanese city of Naha providing maintenance and equipment.
American Marines quickly recognized the vast advantages that could be gained by prepositioning equipment early in a crisis. Thus, the military dramatically improved its battle readiness by taking advantage of the situation. This event resulted in the formation of Blount Island Command Marine Corps in 1986.
However, the Navy's lease on Blount Island expired in 2004. This prompted the Marines to negotiate the island's purchase from its previous owners, the Gate Maritime Properties (GMP) firm. The Marines spent $160 million to purchase the base's land following a prolonged legal struggle with the corporation. The Marine Corps Albany, a logistical base in Georgia, oversees the day-to-day operations of the Blount Island Command.
Modern Day BIC
Today, this historic base serves as a vital hub for planning, coordinating & executing the logistics to support Maritime Prepositioning Force. Its facilities include large piers capable of receiving both civilian and military vessels.
They have multiple classrooms where Marines can receive instruction on everything from military code of conduct to weapons systems maintenance. An armory is also available where Marines can safely store their weapons while on missions overseas. Moreover, various administrative offices handle logistical planning tasks related to upcoming deployments.
Blount Island Command Marine Corps has played an integral role in American military history since its founding. From its humble beginnings as a small training camp during WWI to its modern-day role as a hub for pre-deployment operations within III MEF, BIC has become one of the most essential bases within the USMC due to its versatile facilities and strategic location near Jacksonville Beach in Florida's Duval County.
The Facilities & Resources at Blount Island Command
Blount Island Command offers a variety of facilities for its personnel, ranging from:
Armed Forces Recreation Center with swimming pool
Fitness centers and athletics fields
A family housing area
Multiple childcare centers
A library
A huge industrial area
A unique slipway with five vessel berths
A chapel
Commissary / Shoppette
A post office
Multiple barracks
Medical facilities / Clinics / Dental clinics
Auto service center
Dining facility / Restaurant / Snack bar
Theater / Conference center / Museum
Outdoor recreation center with camping gear rental opportunities, etc
Additionally, numerous external resources are available such as the City of Jacksonville recreational activities near the campground entrance gate and nearby beaches that offer marine-related recreational activities like surfing and fishing. All these are within a short drive from downtown Jacksonville.
The Blount Island Command Marine Corps ensures that our armed forces can continue their essential work overseas safely and effectively. With state-of-the-art facilities designed specifically for military personnel, it's clear why this base has been so successful in supporting our troops abroad for so many years now.
A Closer Look at What It's Like to Live Off Base
Are you a serviceman looking for new homes for sale near Blount Island Command Marine Corps? Living off base can be a great experience, with many opportunities to explore the surrounding area and get involved in the local community.
Amenities Nearby
When you live off base, plenty of amenities nearby make life more convenient. For instance, there are several shopping centers within a short drive of the base. These include significant stores like Walmart and Target, smaller boutique shops, and specialty stores. Moreover, the Navy Wives Club of America (NWCA) No. 86 runs a thrift shop adjacent to the Navy Air Station at Jacksonville.
Tired and in need of a quick caffeine boost? Then you should visit Bold Bean Coffee, which is located at 123 Stockton Street, instead of Starbucks. You could also try Hendrick's honey latte made with almond milk. In the Uptown area, close to Blount Island Command Marine Corps, you'll find Chamblin's, a coffee shop and bookstore where you can relax with a cup of joe. There are also plenty of restaurants nearby if you're looking for someplace to grab dinner after work or on the weekends.
Maple Street Biscuit Company is yet another top-notch spot for breakfast. It is a restaurant chain with at least six locations in Jacksonville, Florida. The Sticky Maple and The Squawking Goat are just two delicious dishes you can try.
School Systems Near Blount Island Command Marine Corps
The school system near Blount Island Command Marine Corps offers a great place to raise school-going children. The schools are well-funded and have excellent programs for students of all ages. There are also plenty of extracurricular activities available, as well as a variety of clubs and organizations that students can join.
According to the Duval education system, the staff works closely with parents to ensure the best possible educational outcomes. Some of the schools include Oceanway Elementary School, Mayport Coastal Sciences Middle School, and Duncan U. Fletcher High School. All of these schools offer a variety of services to accommodate the needs of students and parents alike.
In addition to academics, there are also several extracurricular activities available to students. The schools offer various sports teams and clubs, such as basketball, football, baseball, and soccer. The school's theater programs also put on art classes and theatrical performances.
Recreation Facilities
Visit the Cummer Museum of Art and Gardens, located in downtown Jacksonville. The permanent collection features over 5,000 works from various periods of art history, while the lush gardens provide a tranquil backdrop to explore. Living off-base also gives you access to recreational activities near the Blount Island Command Marine Corps.
You can also take a stroll through Little Talbot Island State Park. This beautiful state park on Florida's eastern coast is just minutes from Blount Island Command Marine Corps. Spend the day with family or friends, walking along pristine beaches. You can explore the salt marshes and dune fields or take in the many wildlife encounters.
If you're a golf fan, Jacksonville is home to several world-class golf courses, including the TPC Sawgrass Players Stadium Course, the World Golf Village, and the Ponte Vedra Inn and Club. These will interest you whether you're in the mood for a leisurely afternoon or an intense round of golf.
Getting Involved
One great thing about living off-base is that it allows you to get more involved in the local community. You can join local clubs or volunteer organizations, attend events around town such as festivals or parades, or enjoy getting to know your neighbors better than when living on base.
Some of the volunteer organizations to check out include:
Jacksonville Emergency Medical Auxiliar
Guardian Ad Litem Program
Aging True
VITAS Healthcare of Jacksonville
PFLAG of Jacksonville
Marie Barney Boston Scholarship Foundation
Girls Inc. of Jacksonville
The Jericho School for Children with Autism
ProMedica Hospice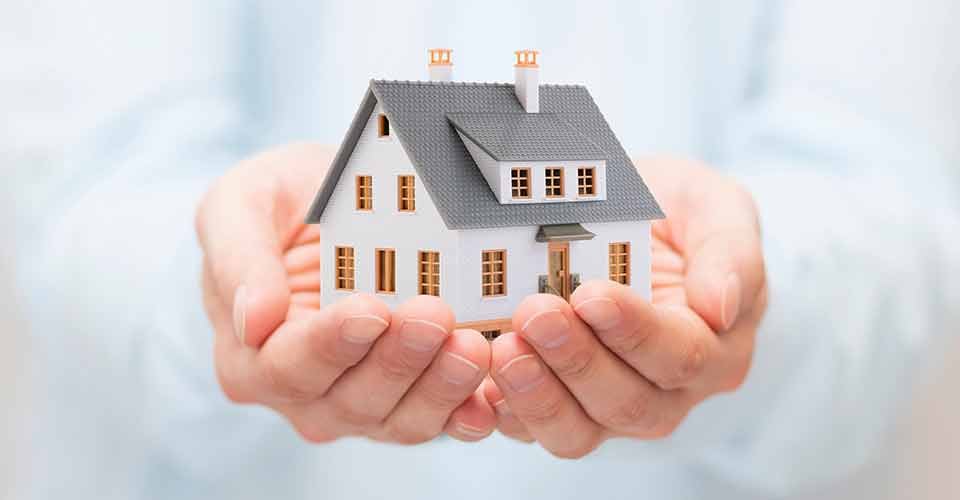 Top 5 Neighborhoods To Consider Living in Near Blount Island Command Marine Corps
The Jacksonville area is growing by leaps and bounds. With all the housing development, it can be tempting for service members to explore nearby neighborhoods for off-base living.
Here are the five best locations to consider when looking for new homes for sale near Blount Island Command Marine Corps.
Mandarin
Mandarin is a great neighborhood to live in if you're looking for a diverse culture in a suburban setting. The housing is also affordable, which is excellent for those on a budget. The median home value in Mandarin is about $527,230, and the median rent is around $1,649. Some houses were built between the 1940s and 1950s for those looking for vintage appeal.
In addition to affordable housing, Mandarin has plenty of amenities for its residents. There are a variety of unique restaurants and shops in the area, parks, trails, and other recreational activities. For example, Julington-Durbin Creek Preserve is a great place to explore the outdoors and take in some of the beauty of Florida's nature.
The Mandarin area has a variety of activities for both adults and children. The Riverfront Park offers scenic views and walking trails that are perfect for families. The nearby Julington Creek is famous among fishermen, as it is known for its large variety of fish. Mandarin also has a great selection of restaurants and nightlife, including some of the best seafood in Jacksonville.
The Mandarin area is also home to many public and private schools. It is part of Duval County Public Schools, so there are plenty of options for families looking to provide their children with a good education.
Murray Hill
Murray Hill is another great option for families looking for a safe and friendly neighborhood near Blount Island Command Marine Corps. Murray Hill is a neighborhood in Mandarin, Florida, that offers a variety of housing options.
The median home value for the area is approximately $268,905, while the median rent is around $1,497 per month. The area is known for its diverse and accommodating housing options, with many single-family homes and apartments in various sizes and layouts.
The school system serving Murray Hill includes both public schools and private institutions. Public schools in the area are part of the Duval County Public Schools system.
Residents of Murray Hill have access to various recreational facilities in nearby parks, such as Murray Hill Four Corners Park. There are numerous restaurants and shops in the area for residents to enjoy, such as Moon River Pizza and Solazo Taqueria. The neighborhood is also close to those who frequently travel to Jacksonville International Airport.
Ortega
The Ortega neighborhood in Jacksonville, Florida, is known as one of the most desirable residential areas in the city. It is located just east of the St. Johns River and offers many historic homes for sale and newer construction options. Home buyers have plenty of choices when looking at properties within this area, from waterfront estates to suburban living.
The housing market in Ortega is very appealing to people who want to buy a home there. Homes range from single-family residences, duplexes, and townhomes to large estate properties. Prices vary depending on size and location but generally start in the mid-$1000s and can reach the millions for the larger estates.
Home buyers will appreciate everything the Ortega neighborhood offers because there are many housing options for those who want to live off base. In addition to residential homes, the Ortega neighborhood also has plenty of shopping and dining options and several parks and recreation areas. The local schools are highly rated in Jacksonville County, and the area is close to other major attractions such as beaches and museums.
Arlington
This is another great neighborhood for military families near Blount Island Command Marine Corps. The area boasts modern single-family homes, luxury apartments, townhomes, and condos. It is a lively neighborhood in Jacksonville that has grown a lot in the last ten years and now has a lot of different housing options for its residents.
The housing market in Arlington is healthy, with prices that remain relatively steady despite the fluctuations in the broader market. The median home price in Arlington is $320,000, while the median rent is $1,410. Home buyers can find various homes at varying prices, including new construction and recently renovated properties.
The neighborhood has many excellent features, like easy access to beaches, golf courses, and nearby marinas. Residents can explore the area's many outdoor activities, such as fishing, boating, and bird-watching.
The neighborhood is also home to several award-winning schools, such as Arlington Elementary School and Arlington Heights Elementary. This makes it an attractive option for service members looking for quality education for their children off base.
Little Marsh Hill
A big park called the Timucuan Ecological and Historic Preserve is close to the cute neighborhood of Little Marsh Hill. If you work at Blount Island Command Marine Corps, you should only drive a few minutes to get there.
Little Marsh Hill is mainly made up of ranch-style and one-story brick houses. There are a lot of detached homes with long driveways that end in garages. In addition, if you're looking for a home close to Blount Island Command Marine Corps, you can discover everything from a modest bungalow to a multi-million-dollar mansion.
Homes in this region include spacious front yards with lush grass and huge, manicured lawns. The greenery makes the area beautiful to jog in or walk through.
Live Off base Near Blount Island Command Marine Corps
Blount Island Command Marine Corps is an excellent place to live away from the base. With the five neighborhoods listed above, you can find the perfect fit for your lifestyle and budget.
Whether you're looking for new homes for sale near Blount Island Command Marine Corps, proximity to amenities or outdoor activities, or plenty of housing options, there are neighborhoods with something for everyone. Following the guide above, you can find the best places to live and play in Jacksonville.