New Homes for Sale Near NS Mayport Navy Base | Florida
Phil Ganz
/
8 Min Read
/
Nov 26, 2022
An Overview of NS Mayport Navy Base
The Jacksonville area is home to three central Navy installations, including Naval Station Mayport. Not only is Mayport a bustling seaport, but it is also an air facility with the mission of sustaining and improving the readiness of warfighters.
Location
Naval Station Mayport lies on the St. Johns River in Duval County, 15 miles east of Jacksonville, Florida. In terms of naval bases, it ranks third in the country, and this navy station lies west of St. Johns Point within the dock entrance.
The navy base facilities cover over 3,409 acres, which you can easily access by the open sea or inland waterways.
History
In December 1942, Naval Station Mayport began as a U.S. Naval Section Base, but it has grown to be the third largest navy in the country. Mayport has a thriving harbor that can accommodate 34 ships and an impressive 8,000-foot runway capable of handling nearly any aircraft in the inventory of the Department of Defense.
As the Mayport Navy Base population grows, it has expanded its amenities to meet the station's needs. The station built Planet Mayport center in March 2000 to provide single sailors with a dedicated computer and Internet room, a games room, a movie theater, and a library.
Not forgetting, the Surfside Fitness Center at the base offers a full range of fitness options, including racquetball, basketball, and volleyball. Furthermore, the center provides family support programs, counseling, and classes for life enrichment.
Specialty
Mayport is a unique navy base with a harbor, and as of now, it hosts frigates, four cruisers, four destroyers, and four helicopter squadrons stationed at the navy base at any given time. It also specializes in the following:
Air facilities
Air operations at the naval station manage and control the airport, with the airfield hosting over 100,000 helicopter and airplane flights annually, while the military air terminal transfers 13,000 passengers yearly.
This department also offers ground handling services, airport and terminal maintenance, aircraft arresting gear, and air traffic control services.
Garrison Facilities
The harbor at the navy station has 16 docking stalls surrounding the turning basin, large enough to accommodate two aircraft carriers and 34 warships.
The turning bay measures approximately 2,000 feet by 3,000 feet, with a 500-foot-wide channel connecting it to the turning basins at St. Johns River.
What It's Like to Live off a Military Base?
Should you live on base or in off-base housing? This is a common debate you will have to deal with throughout your military career.
You may wonder if it's better to live on base or look for a new home for sale near NS Mayport navy base. But as you weigh the pros and cons, here are some reasons why you should consider living off-base:
Maintaining a work-life balance
Living on base means being closer to work and not having the distance you need to enjoy your off hours. Not everyone desires to fully immerse themselves and their family in military life, which is the norm when staying on base. Meanwhile, living off the navy base offers a work-life balance since you can separate work from home.
Limited housing options
By living on base, you won't have as much control over the home you live in. First, they are divided according to rank, though they may appear similar at times. Secondly, if many families are waiting, you may have to take the first unit available.
For many families, getting settled in right away is more important than waiting for a few months or weeks to get a house is not an option.
It isn't worth giving up your BAH
It is not just that base housing tends to be outdated, and it is also smaller than newer construction homes off base. It is worth noting that staying on base means forfeiting your Basic Allowance for Housing (BAH), whereas living off base can cost the same or even less. You can live off base in a larger, newer house and still keep some of your monthly BAH.
Plus, off-base housing offers more options, such as larger spaces, upgraded amenities, and more privacy, all of which are essential factors when choosing a home.
Better schools
Depending on the military installation, some students can attend school on base. Schools like these can be great, offering small class sizes and involving parents in their children's education but you have limited options in your children's schooling. Living off base allows you to choose various schools for your children based on where you live.
Challenging to deal with on-base property managers
It can be challenging to deal with the private companies that manage base housing. A lack of timely maintenance, poor communication regarding housing availability, paying extra for utilities, and high fees for violations or damages are some of the reasons that make a living on base unattractive to many families.
Become a homeowner
Many military families can benefit from owning a home by having pets, more space, and the freedom to change the house as they wish.
You may use your housing allowance to purchase a home as an investment since buying a home is more financially sound than renting.
Pets
It's no secret that if you own a bully breed such as a chow, Pitbull, or Rottweiler, you are better off choosing off-base living.
Most on-base housings ban these breeds because they pose a safety hazard. Find housing off-base to avoid the hassle of figuring out which bases you can accommodate your pet.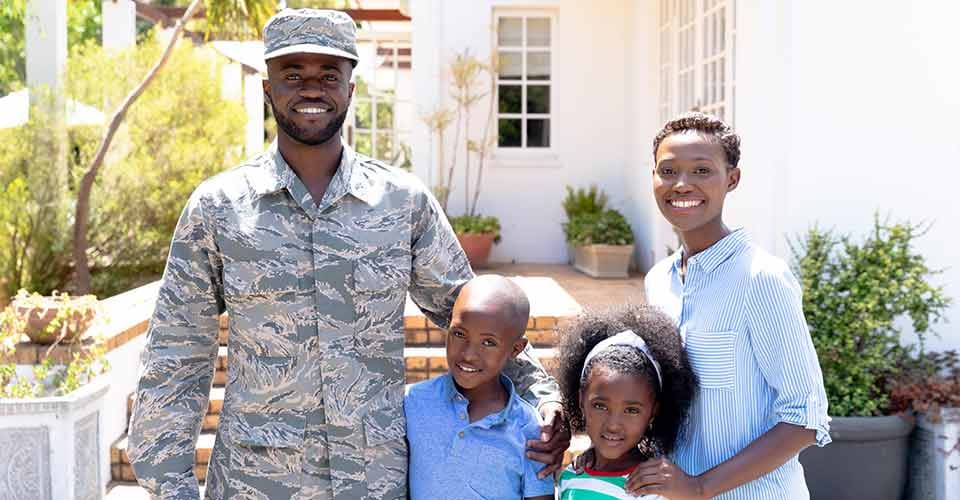 Schools Near NS Mayport Navy Base
Though NS Mayport does not have schools, the children of military personnel living on or off base go to schools in Jacksonville, a district within Duval County. This large school district has something for everyone, including many private, charter, and magnet schools.
If you live far from your school, don't worry, buses are available for students who live more than two miles away.
Daycares
Choosing a daycare for your child can be daunting and one of the most crucial decisions you will make during your child's early years. Daycares supervise and care for infants and children during the day, allowing their parents to work.
The daycare facilities near NS Mayport include:
Kid City USA
At Kid City, USA, your child will have the freedom to express themselves under a team of highly trained childcare professionals.
They offer daycare for infants to five-year-olds and after-school care for school-going children. This daycare aims to provide enrichment, fun, and stability in your child's life.
Kids at Play
Kids at Play daycare encourages your child to use their imaginations while developing their interest in learning about the world around them. This daycare is open to children from six weeks to four years old and offers after-school care and summer camps.
Kids by the Hour
Childcare is available for children aged one to 12 years, and they focus on their mental, physical, social, and emotional development.
Kids by the Hour offers excellent child care with caring teachers and a rich educational curriculum. Their hours are flexible to accommodate your family's schedule, no matter the time.
Elementary Schools
Duval county has some of the best schools in the state, with excellent schools within this county. When it comes to elementary schools, you will be spoilt for choice when looking for a new home for sale near NS Mayport Navy Base.
The following are some of the elementary schools in the county:
Mayport Coastal Sciences Elementary School
Mayport Coastal Sciences Elementary School strives to inspire every student and prepare them for a successful future in middle school and after. It has a student-to-teacher ratio of 15-1, and it is close to NS Mayport in the Duval County school district.
Neptune Beach Elementary
The highly qualified staff at Neptune Beach Elementary School recognizes that students' success in school depends on their talents. Your child can receive individualized attention with a student-to-teacher ratio of 14 to 1.
Atlantic Beach Elementary School
Atlantic Beach Elementary is located south of the navy base and is an excellent option if your children are in elementary school.
As part of its mission, the school prepares students for global success through challenging programs made possible by its low student-to-teacher ratio of 15 to 1.
San Pablo Elementary School
San Pablo Elementary School focuses on math, science, and technology in its academic and magnet programs, with a solid student-to-teacher ratio of 18 to 1. The school does an excellent job of supporting academic growth for the students.
Middle Schools
You have a great selection of top-rated middle schools near the NS Mayport navy base. The schools are a combination of public schools, charter schools, and alternative schools:
Duncan U. Fletcher Middle School
At Duncan U. Fletcher Middle School, the staff strives to create a learning environment where students can apply the skills and concepts they learn in class to real-life situations. 1,300 students attend the school, with a student-to-teacher ratio of 21 to 1.
Mayport Coastal Sciences Middle School
Mayport Coastal Sciences Middle School offers unique programs in partnership with Mayport Naval Station to allow students to learn about ocean ecosystems. In this school, the student-teacher ratio is 21 to 1.
Kernan Middle School
Kernan Middle School tailors its classes to suit the needs of every student regardless of their education level.
Here, you can expect your child to be able to pursue a variety of academic interests with classes that range from standard to advanced and gifted. The school has a 19-to-1 student-to-teacher ratio from a student population of approximately 1,200.
High Schools
There are many high schools near NS Mayport that you can choose from. With a large enough school district in the area, you can be sure that your child will receive the best education possible. Here are some of the high schools near NS Mayport:
Stanton College Preparatory School
You can expect your student to earn some college credits as part of programs geared toward preparing them for college.
Even though Stanton College Preparatory School is a little further west in Jacksonville proper, it ranks first in the Duval County School District. With 1,575 students, there is a student-to-teacher ratio of 19 to 1.
Duncan U. Fletcher High School
Duncan U. Fletcher High School offers academic programs to suit your student's needs, including advanced placement and accelerated programs to prepare your child for college. There is a 23 to 1 student-to-teacher ratio at the school.
Top Five Communities Near NS Mayport Navy Base-500
If you're looking for a new home for sale near NS Mayport navy base, you'll find everything from beachfront condos to comfortable single-family homes to urban apartments close to schools. Check out these communities near NS Mayport to find your new home.
Mayport
The little town of Mayport lies west of Mayport Naval Station and along the St. Johns River. This small fishing community offers a convenient location if you wish to be close to the base without living there. However, you will have to endure the noise from aircraft landing and taking off at the nearby Naval airfield.
Mayport is a middle-class neighborhood with modest housing, including manufactured homes and two-bedroom cottages. You can also find contemporary homes with three to four bedrooms, including two-story homes. It's common to see houses with one-car garages and driveway parking.
Atlantic Beach
Atlantic Beach is only a few minutes away, an upscale community full of bars, shops, and restaurants. It offers you the best of Florida living and the beach lifestyle. Houses in this community are in high demand, and it comes at a premium since it's directly on the beach and in an exclusive neighborhood.
The Atlantic beach offers you a variety of home styles to choose from, with the most luxurious ones being Mediterranean villas and elegant mansions on the beach. Just a few blocks from the beach are homes that are reasonably priced.
North Beach
North Beach lies on the southwest of Mayport and is a growing community that offers homes at a good value, just minutes from the Base. It also has the distinct advantage of a lower risk of storm surge during hurricanes.
Most homes in the area have three or four bedrooms, and you may also find apartments with one or two bedrooms in nearby apartment complexes. Most notably, some new high-rise condominiums with excellent views are coming up, so it's easy to find what you like.
Wonderwood
Wonderwood surrounds Mayport Base to the south and lies at the intersection of Highways 101 and 116. It is just three miles from the base, and you will take around ten minutes to get there, depending on traffic.
Many houses in Wonderwood have three or four bedrooms, with several nice complexes. It is hard to miss the simple one-story brick and wood structures typical of ranch-style homes.
ICW - North
Intracoastal West offers a wide range of housing options and is just over the Wonderwood Bridge, which takes 10-15 minutes to commute. This community has a high percentage of residential properties, and Wonderwood Connector is usually not heavily trafficked. The area maintains a suburban feel despite being situated on the Intracoastal West.
The ICW-North features numerous family-friendly neighborhoods with condominiums, single-family homes, townhouses, and apartments just minutes from the beach and city center.
Conclusion
Naval Station Mayport offers a wide range of housing options, making it an ideal place for sailors and military families to live off-base.
You will find the home you want in the communities near the NS Mayport Navy Base. The homes for sale near NS Mayport are a mix of single and multi-story homes, apartments, and condos.