The Important Factors You Need to Take Into Consideration When Buying a Home
Phil Ganz
/
4 Min Read
/
Mar 06, 2022
Choose the Right Neighborhood
It's crucial that you buy it in the right neighborhood. You need to investigate the wellness of the local economy, the amenities, school, crime rates, and so forth before you narrow down where to buy the home. A good way to do this is to talk to the locals, drive around the neighborhood, and look up property values.
You can find helpful information from:
The local library and the local chamber of commerce - Libraries are excellent sources for information about an area. They usually have directories of local businesses, details on demographics, and maps of the surrounding areas. Chamber of commerce members can also be a great source of information on local amenities, culture, and attractions.

Talk to neighborhood residents - Ask questions like What do you like about living here? What would you change? What kind of school is it? One critical thing to remember is that although people may enjoy their neighborhood, they may not necessarily live there out of choice; they may be unable to afford to live anywhere else because it's difficult to sell their homes.

Ask about days-on-market (DOM) data from your realtor - DOM counts the number of days homes spend on the market before they're sold. A realtor will have access to current listings and historical data, which can be helpful when you're estimating the value of the potential of owning a home in your desired location.

Ask an appraiser to help you compare home values in the area - If you're thinking about buying a home in a new neighborhood, ask an appraiser to help you understand the local housing market. The appraisal will give you a good idea of the value of comparable homes in the area, so you can make a more educated decision about what to pay for your house.

Use Google - You can find many real estate websites that provide useful information for your area. You can use this data to analyze the cost of living, safety situation, and schooling and entertainment opportunities.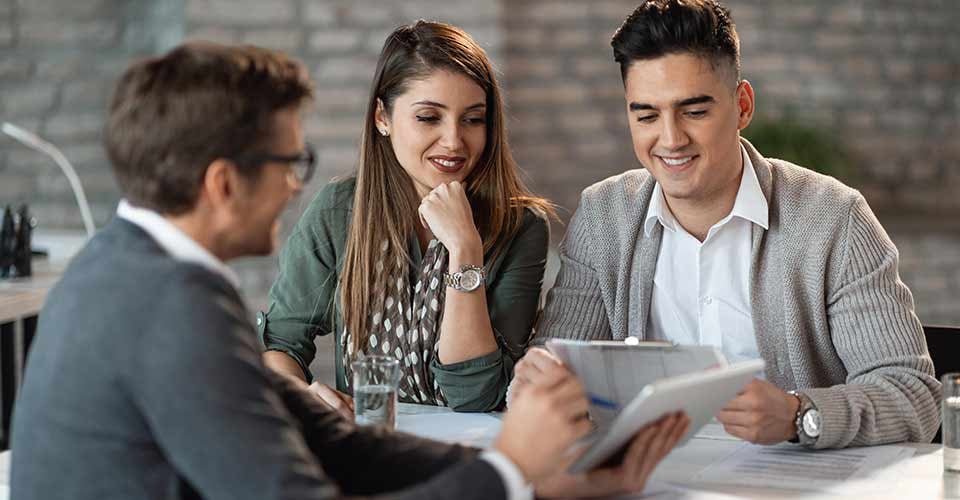 The Principle of Progression
The principle of progression is one of the most critical real estate strategies to understand. For those unfamiliar with it, the principle of progression states that a property with less value gets enhanced by its proximity to high-value properties. It's effortless. If homes on the block cost from $300,000 to $350,000 and a realtor show you a $275,000 home, you are in luck! Take it.
WHY? Because while the property itself may not be as desirable as others on the block, your neighbors will still be high-value homes — and that means your house will likely increase in value faster than ITS cheaper counterparts in other neighborhoods.
This is why the principle of progression works. It allows you to take advantage of a price differential between houses in a particular neighborhood. When you eventually sell your house or decide to move, you'll make a killing — even if it's one of the least expensive homes on the block!
Interested in learning about becoming a resident in Florida or moving there? Read more.
You can renovate a cheaper home fast and cost-effectively
It's true. You can renovate a home that needs major renovations and give it an updated look while maintaining the value. You will want to buy a home that is in a great location and may need some TLC.
Look for homes that are priced right and in an area where the demand is high for those types of homes. The one thing you will have to be willing to do is wait for appreciation.
By remodeling a property, you can increase its value anywhere from 50 percent to 100 percent depending on what you do. In other words, if you buy a $225,000 home and spend $50,000 on renovations, you could sell it for $300,000 or more after you are done.
If you're willing to put in the work and time, there is money to be made.
Don't buy a bargain house in a nice neighborhood if it has incurable defects
Check for cracks in walls and floors, roof leaks or sagging ceilings, damaged electric sockets, and damp patches on walls. Take special care of plumbing and drainage systems (these can be expensive to fix), heating systems (including fireplaces), and the electrical wiring throughout the house.
Look at the big picture. Can you fix the problems? How much will it cost? Are these issues something that will affect your ability to sell in the future? If they aren't major issues, and if the house is significantly underpriced than others of similar condition and location, go for it.
But suppose the place is located close to a garbage dump, and the stench was unbearable. The railway line is close by too, and there is screeching of wheels, honking, and blaring of horns 24x7. Even if you have the perseverance to live with these things when it's time to sell, you won't get your money back!
The Principle of Regression
Don't buy the most expensive home in the neighborhood. When it's time to sell, the lower value of the neighboring homes will bring down the value of your home.
In real estate, pride is a costly sin. If some evil spirit lures you to buy the most expensive home in the block to feel important, rebuke it immediately. You will lose money:
It takes more money to maintain a more expensive home. If you have a $300,000 home, the most costly in a neighborhood of $200,0000 homes, spending $50,000 on renovation costs will torpedo your finances. That new bathroom won't get buyers to pay $350,000 for a home in a $200,000 neighborhood.
And eventually, when you want to sell your home, you have to sell at the same price or lower than the other houses in your neighborhood. If you sell for a higher price than the neighboring homes, no one will buy it. They will just wait for someone else to sell a house for a lower price. Then they can buy that house.
If you sold your house first, then the other houses would still be cheaper, and people would buy them before they buy yours.
The Principle of Conformity
If you want to buy a home that will appreciate other homes in the neighborhood, then be sure to buy a home that conforms to the same size, design, age, and style as those other homes on the block.
To illustrate this concept, let's say you live in an established neighborhood. There's a typical floor plan for houses similar to yours. So if your house is 3500 square feet with a basement and walks out back to a fenced yard, then your neighbor's house should be around 3500 square feet with a basement and walks out back to a fenced yard.
If someone buys the one house in the neighborhood that's very different from all the others, then that home will stand out. Even if it stands out for good reasons—newness, size, condition, or style—it will stick out like a sore thumb. It won't complement any of the other houses on the street, so it won't fit in. The value of your home may not decrease because of this, but it may not increase either.
Takeaway
Buying a home is one of the biggest financial decisions you'll ever make. Don't make it without understanding these key factors first.